Beach Volleyball
Göteborg ready to host final NEVZA Beach Volleyball Tour event of the year
The city of Göteborg is getting ready to host the final NEVZA Beach Volleyball tournament of the year, as the so-called NEVZA Beach Sweden will take place from Friday to Sunday in the world's largest indoor Beach Volleyball arena.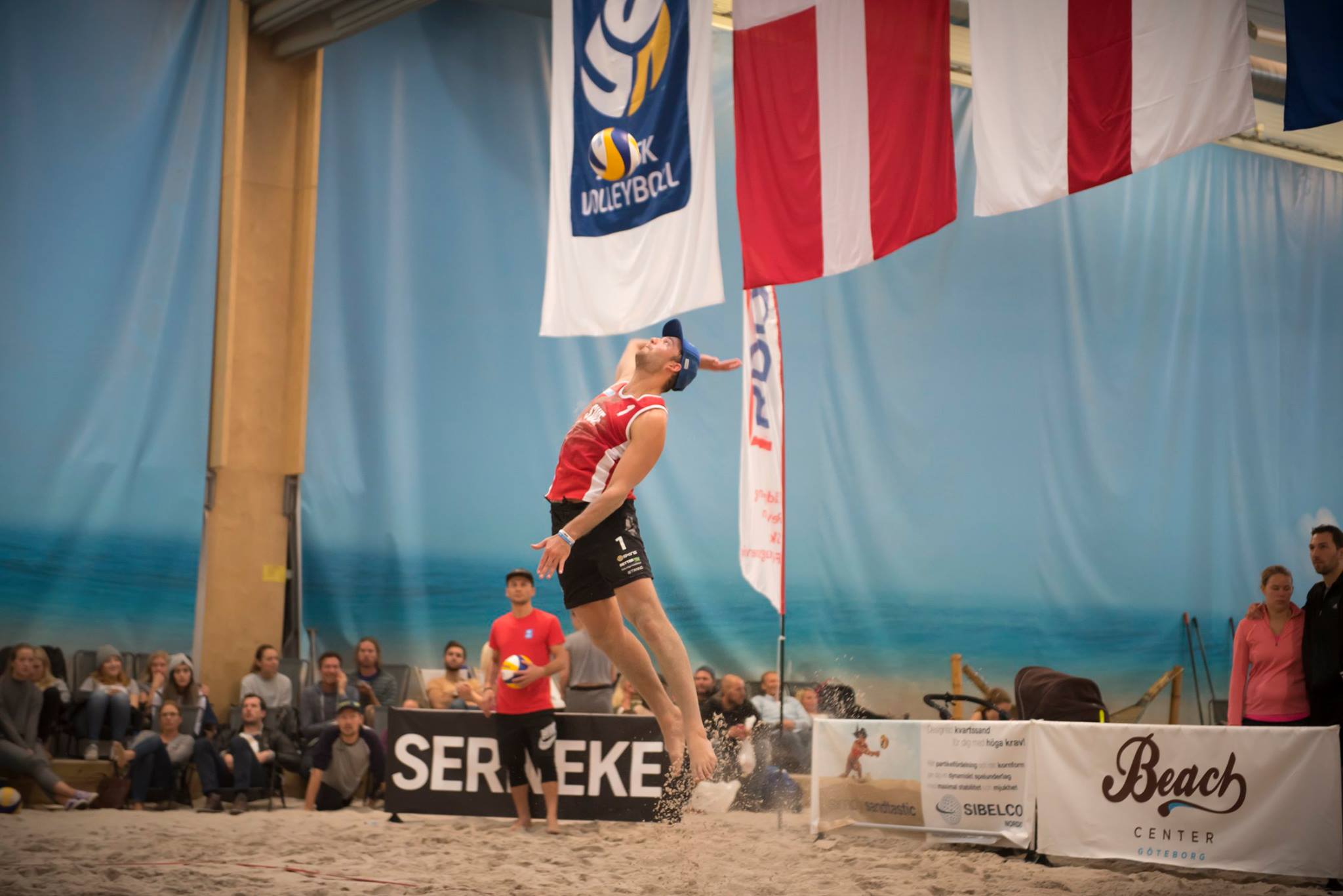 Martin Appelgren is among a number of Swedish players due to enjoy home-turf advantage at the NEVZA zonal event in Göteborg (Picture courtesy of Fredrik Stenholm)
The 2022 NEVZA Beach Volleyball season concludes as the tour moves on to Göteborg, Sweden, for the final event of the year. Göteborg Beachvolley Club (GBC) and the Swedish Volleyball Federation are happy and honoured to once again host a NEVZA Beach Volleyball tournament. Some of Northern Europe's most talented and competitive teams are travelling to Sweden's second largest city to fight for top honours at the Beach Center, the world's biggest indoor Beach Volleyball arena.
"It feels incredibly good to once again be able to host an international Beach Volleyball tournament on Swedish soil. Judging by the number of teams who wanted to participate, it is obvious that the players have longed for the return of NEVZA Beach Sweden as well. The final preparations are currently underway, and we are looking forward to welcoming everyone to Göteborg."
Jakob Birgersson
Project Leader / Swedish Volleyball Federation
The event will feature 40 men's and women's teams from Denmark, England, Finland, Norway, and hosts Sweden. As many as fifteen Swedish teams will participate, several of them playing on their very own home soil in Göteborg and the Beach Center.
Martin Appelgren is among them - and he is due to fight for top honours together with Jacob Hölting Nilsson, a rising star who earlier this year won the U22 European Championship title together with Swedish Beach Volleyball superstar David Åhman.

Beach Center is a non-profit organisation owned and run by Göteborg Beachvolley Club, which is the biggest Volleyball club in Sweden. The centre offers great event and training opportunities all year round and has 16 warmed up indoor courts and another 12 outdoor courts.
"We are super excited to welcome all players, referees, and staff to Beach Center once again during NEVZA Beach Sweden. It has been a while now since our last international tournament because of the pandemic, so we are really looking forward to the upcoming weekend."
Sandra Krook
Tournament Director / Göteborg Beachvolley Club
NEVZA Beach Sweden will take place side by side with a mass participation Beach Volleyball event called Halloween Cup, in which some 500 players will be taking to the sand. Therefore, both elite and amateur players will get to inspire each other and at the same time exemplify how Beach Volleyball as a sport is both lifelong and for everyone.