Beach Volleyball
Vienna to host inaugural MEVZA Beach Volleyball Club Championships
This coming February 17-19, 2023, Beach Volleyball clubs from five countries (Austria, Croatia, Czechia, Hungary, and Slovakia) will meet at the inaugural MEVZA Beach Volleyball Club Championships in Vienna. The tournament takes place at the MAXX Sports Centre, the venue used by Austria's Beach Volleyball national teams to train indoors.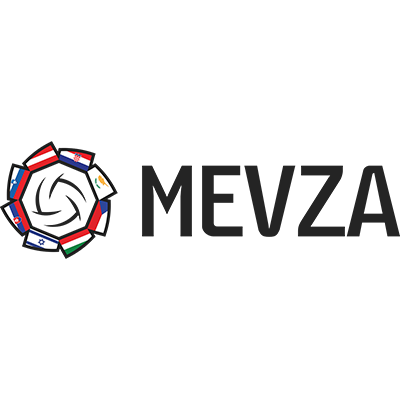 The competition is played in a club vs club format where each Beach Volleyball club participates with two teams and a delegation of minimum four and maximum 12 athletes. The club vs club fixture consists of two games played by teams of each club. Each game is played through two sets to 21 points. If there is a tie after these two games, a Golden Set up to 21 points decides the eventual winners. The clubs can swap team partners to send a completely new constellation onto the field for the Golden Set.
Frane Žanić, MEVZA Sports Director: "I am so proud and happy that MEVZA is organising this
historic Beach Volleyball tournament for clubs. It is the first time in history that we
have this kind of competition. I hope that we will have many more tournaments for the clubs
in the future. I am happy that we can show our partners in the world that we are making good
progress and that we can give the players the opportunity to compete with their clubs against
other clubs. I want to thank the organiser and the Austrian Volleyball Federation – one of our
main partners in the MEVZA – and I hope that the players will enjoy the tournament."
The Austrian Volleyball Federation is the proud first organiser of the premiere of the MEVZA
Beach Volleyball Club Championships. A men's competition is taking place in Vienna. The
women's competition will be played a month later in Ljubljana, Slovenia.
The competition in Vienna features the following clubs:
Pool A
ABC Wörthersee KLAGENFURT (AUT)
Beach Volleyball Club BRATISLAVA (SVK)
PRAGUE Beach Team z.s. (CZE)
Beach Servis Club z.s. (CZE)
Pool B
Beachclub Strahov z.s. (CZE)
Strandröplabdazasert SE (HUN)
Beach Volleyball Club Opatija (CRO)
Beach Punk Team z.s. (CZE)