Club Volleyball
A.J. FONTE BASTARDO claim Portuguese derby to secure historic semi-final appearance
In what is a truly historic achievement for their club, A.J. FONTE BASTARDO have made it to the semis of the men's CEV Volleyball Challenge Cup 2023 after recording two victories in as many matches in the Portuguese derby with Sporting CP LISBOA. After storming to a comprehensive 3-0 win at home, A.J. FONTE BASTARDO emerged victorious from the re-match held in Lisbon as well – this time courtesy of a 3-2 score.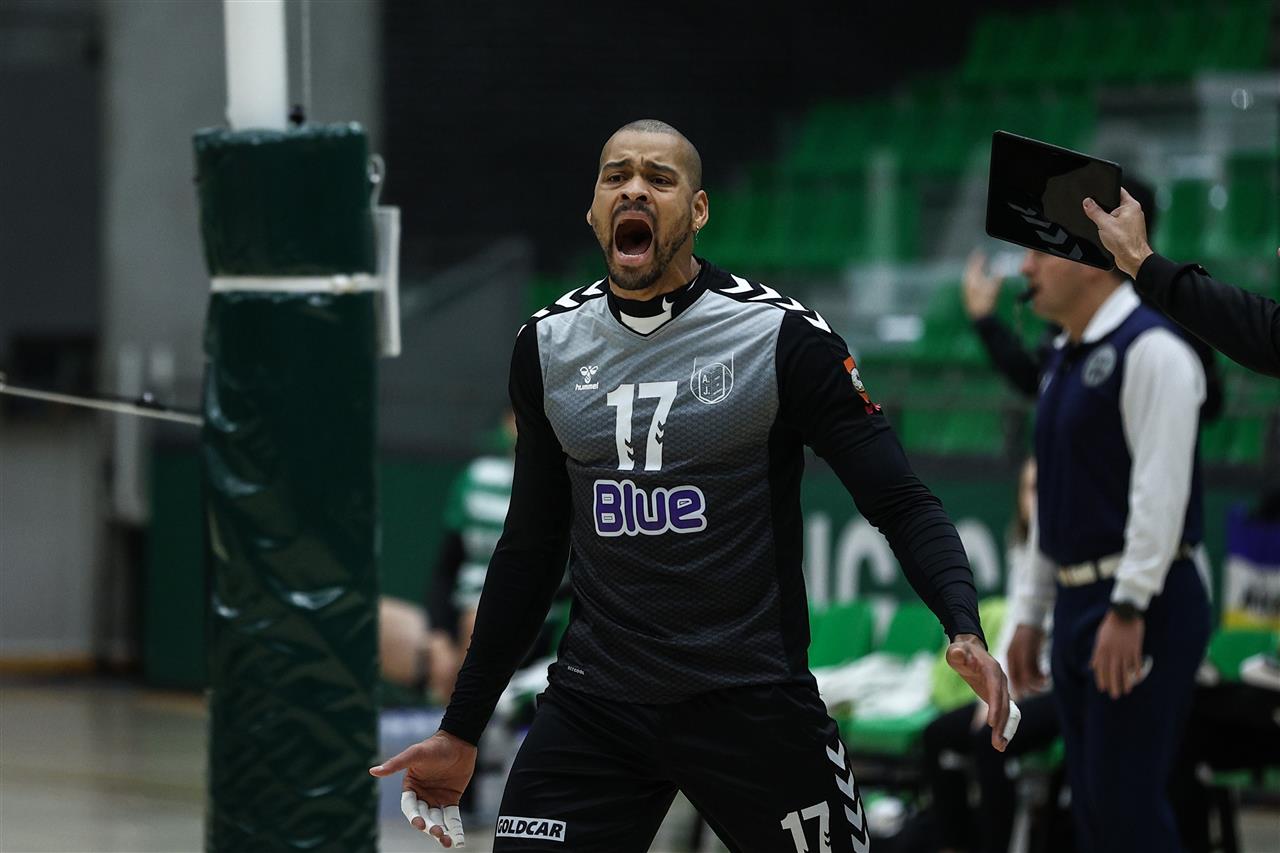 Edson Valencia scored 30 points to help A.J. FONTE BASTARDO make it to a European semi-final for the first time in their history
Joaquín Gallego was the best player for Sporting in their losing effort, as Venezuelan Edson Valencia top scored for the winners with an impressive personal tally of 30 points. After taking the fourth set 25-19, A.J. FONTE BASTARDO had punched their ticket to the semis, regardless of the outcome of the subsequent tiebreak. There was not much at stake in the fifth set – and yet the visitors took it 15-10 to cement their supremacy in this double header even further. The atmosphere in the arena was great, with many young players from Sporting's club following the match from the stands.
"The match was very tough, as we expected it would be. We started very well, but Sporting CP were better in the subsequent sets and deservedly took them. We had to win in the fourth set and played very well there. Going to the semis is a historic achievement for the club since it is the first time. I could not be any happier."
Jose Neves
Player of A.J. FONTE BASTARDO
Nuno Abrantes, head coach of A.J. FONTE BASTARDO: "It was a different match compared to those we have played this season so far. We prepared the team for a marathon because we knew it was never going to be easy. Our performance was not brilliant, but we avoided the Golden Set. It is a great feeling to be a part of this historic feat."
Tiago Enrique Barth, player of Sporting CP: "We knew it would be a hard match because of what we had experienced in the first leg. We made many mistakes. Now, we will have to focus on the national league and cup."
"Our start was, once again, not good and we lost control of the first set. The opponent is mature and have the patience needed in this type of circumstances. Our block was good tonight, but it was not enough. We still have a lot of work to do."
João Coelho
Head coach of Sporting CP LISBOA