Club Volleyball
Europeans Abroad: Muserskiy leads Sunbirds to historic Asian title
European volleyball players are spread all over the world during the 2022-2023 club season, playing big roles in their teams. Many of them are currently away from the continent, competing in some of the top leagues on the planet, and we'll help you follow their journeys by providing periodic updates on how they're doing.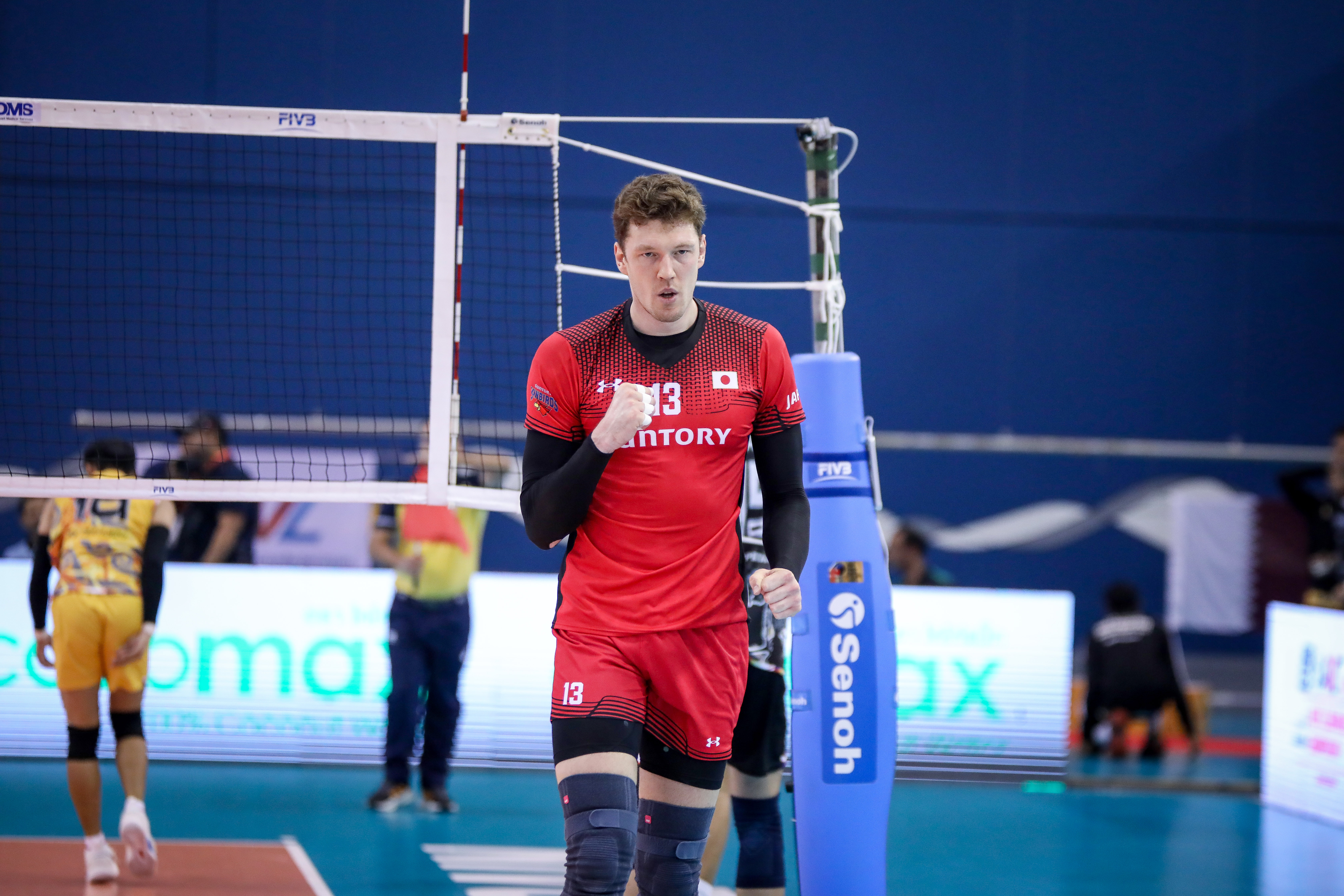 Muserskiy was the main name in the Suntory Sunbirds' victory (Photo: AVC)
Russian opposite Dmitriy Muserskiy starred in a historic moment with his team Suntory Sunbirds as the 34-year-old Olympic champion played a massive role in the Japanese's victory at the Asian Men's Club Championship this weekend in Manama, Bahrein.
Muserskiy was in great form in the tournament's gold medal match and scored a match-high 31 points in the Sunbirds' 3-1 (28-26, 25-23, 23-25, 25-17) victory over second-placed Jakarta Bhayangkara Presisi of Indonesia. The Russian star was awarded as the tournament's Most Valuable Player.
The result not only gave the Sunbirds their first continental title, but also made of them the first Japanese club to achieve such honor. The team has now qualified to play at the 2023 FIVB Men's Club World Championship.
"Coming to this club, one of my goals was to help us conquer Asia and challenge the world, so I'm very happy. Having been able to play at a good level and help the club makes me really grateful and we'll go for more with the support of our fans."
Dmitriy Muserskiy
Russian Volleyball Player
Qatar's Police Sports Team also counted on the contributions of European players to find its way to the podium in Bahrein as the team of Bulgarian setter Borislav Georgiev, Estonian opposite Oliver Venno, Turkish outside hitter Efe Bayram, Croatian opposite Petar Dirlic and Serbian outside hitter Nikola Vasić topped Iran's Shahdab Yazd 3-1 (24-26, 25-16, 25-20, 25-19) to finish third.
Africa
Europe was also represented at the podium of the African Men's Club Championship, with Turkish outside hitter Cansin Ogbai Enaboifo taking his team Zamalek SC to a second-place finish in Kelibia, Tunisia. The Egyptian club fell to Tunisia's Mouloudia SB in the five-set (20-25, 22-25, 26-24, 25-23, 15-12) gold medal match.