Club Volleyball
Final Round of the Italian Cup Will Take Place, Comfortable Weekend Ahead in Türkiye and Germany
Author:
Alperen Bakırlıoğlu
This weekend, the champion of the national Cup will become apparent in Italy, and all CEV Champions League Volley participants will fight hard to take the trophy, while #CLVolleyW squads in Türkiye, France, and Germany will take the court against relatively weaker opponents.
All eyes will be on the Italian Cup semifinals on Saturday and the big final match, which will be held on Sunday. All three CEV Champions League Volley teams from Italy, A. Carraro Imoco Volley Conegliano, Igor Gorgonzola Novara, and Vero Volley Milano, passed their rivals in the quarterfinals and secured their spots in the semifinals.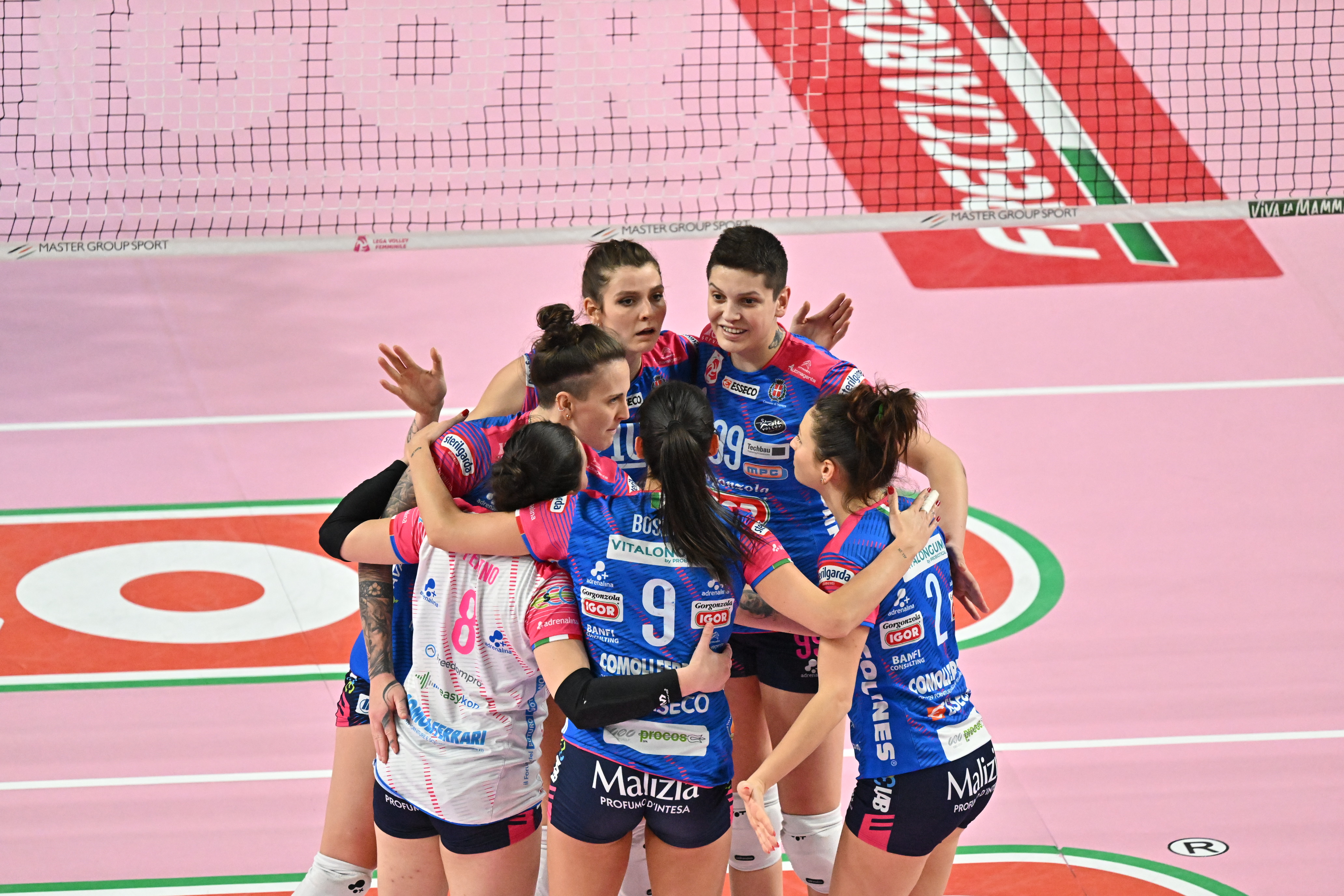 Photo: legavolleyfemminile.it
The first semifinal clash will be between Conegliano, the reigning titleholder and last CEV Champions League Volley SuperFinalist, and Novara, who is currently in the vice-leader position in Pool C. Then, the leader of the Pool C of the #CLVolleyW, Vero Volley Milano, will play as opposed to Volley Bergamo, who managed to beat the CEV Cup squad Savino Del Bene Scandicci in five sets in the quarterfinals.
The victors of these two semifinal clashes will take the court on Sunday in the final clash, and this year's Italian Cup champion will be determined.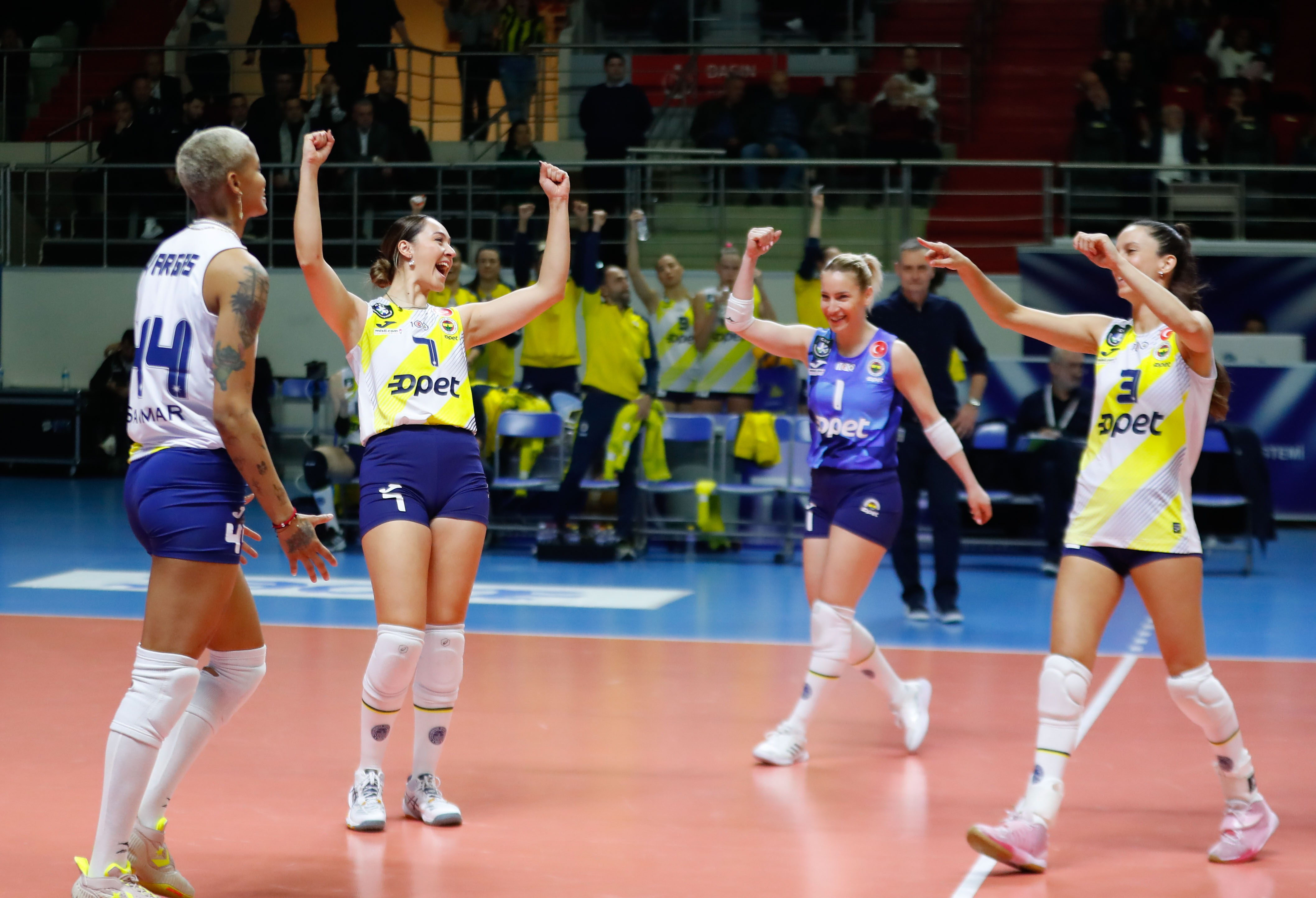 Photo: fenerbahce.org
Comparatively, a more comfortable weekend is ahead for the CEV Champions League Volley representatives of Türkiye. At first, Fenerbahce Opet Istanbul will visit Sarıyer Belediyespor, and on Saturday, VakifBank Istanbul and Eczacibasi Dynavit Istanbul will take the challenge versus Ilbank and Nilüfer Belediyespor, respectively. Since there are only slight differences between these strong squads on the leaderboard, they will all seek to pass this weekend without any surprising results.
Similar to Türkiye, the CEV Champions League Volley squads from France and Germany will hold significant clashes in their domestic leagues. After losing to Mulhouse last week, Volero Le Cannet will face Levallois for a definite three-point victory goal, and Volley Mulhouse Alsace will play against SF Paris Saint-Cloud, the squad that is currently in the second position on the charts. Therefore, the result of this match will be a good opportunity for Mulhouse to close the gap.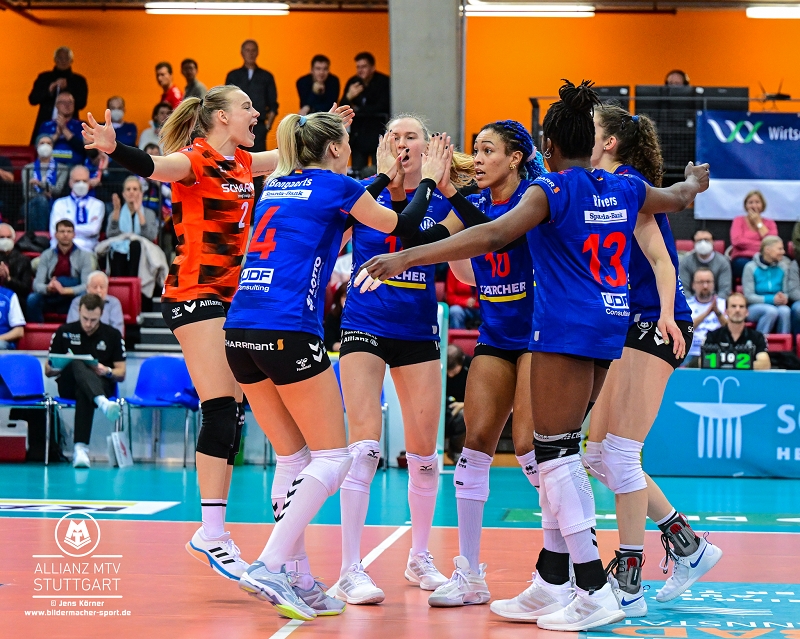 Photo: stuttgarts-schoenster-sport.de
The ongoing leader and vice-leaders of Germany, Allianz MTV Stuttgart and SC Potsdam, will have battles against NawaRo Straubing and Erfurt, respectively, in the 14th round of German 1. Bundesliga. The difference between these top two teams is only a single point in standings; therefore, the main aim is complete this weekend without an unexpected loss.
The most anticipated clashes will take place in Italian Cup's final round between the #CLVolleyW teams, and each of the three squads will seek to get the national trophy. On the other hand, the CEV Champions League Volley participants in Türkiye, France, and Germany will look for clear victories to become stronger in their national leagues and not let any surprises happen.