Club Volleyball
'LüneHünen' make amends for home setback to reach #CEVCupM 8th Finals
Following two nerve-wracking five-set matches within four days in their bones, SVG LÜNEBURG put in another top performance to progress to the 8th Finals of the men's CEV Cup three days after securing a 3-2 triumph in the Bundesliga against WWK Volleys HERRSCHING. They stormed to a comprehensive 3-0 (25-23, 25-23, 25-20) win in Romania in their re-match with Dinamo BUCURESTI - after just under one and a half hours, thus silencing all pessimists after their 2-3 setback at home last week.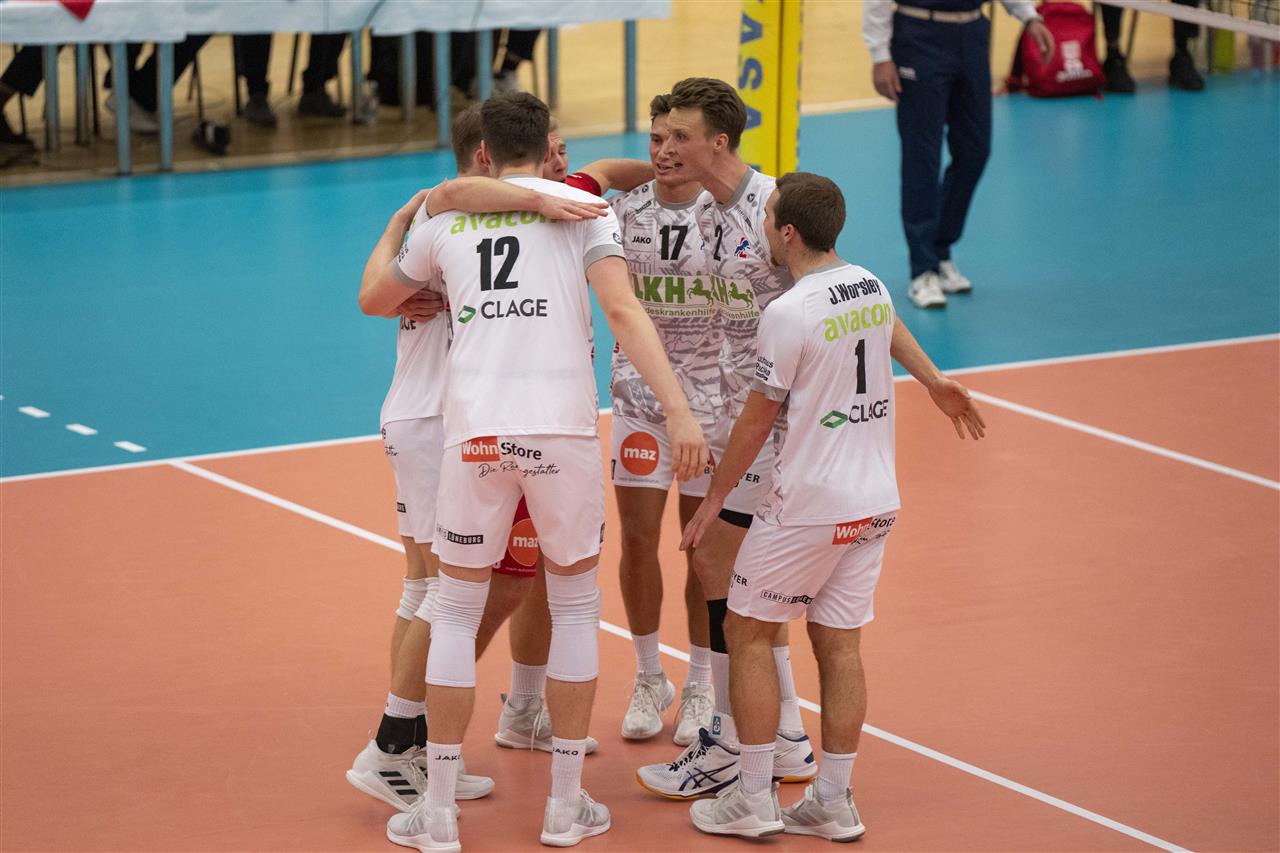 The LüneHünen celebrated a comprehensive 3-0 away victory at Dinamo BUCURESTI
After losing the first match 2-3 after leading 2-0 a week ago, the task could hardly have been more difficult, but captain Joseph Worsley & Co. solved it with panache. Even the usually soberly analytical head coach Stefan Hübner became downright euphoric:
"That was great. The boys were totally focused right from the start, were totally precise in all elements - it was a joy to watch. This is one of those games that people will talk about for a long time."
Compared to the first duel, Hübner had changed the starting six in one position, with middle blocker Jordan Schnitzer playing instead of Xander Ketrzynski. Whether someone stood out, he did not want to name any later: "It was a team performance, all were outstanding," it bubbled out of him. That included the referees, who whistled and officiated calmly and never allowed a heated atmosphere to arise. In any case, only about 250 spectators witnessed the surprising events, including some vociferous SVG fans who had the hall firmly in their hands.
The 'LüneHünen' took a 9-4 lead in the opening set. Dinamo came back (15-12), the guests countered to 18-12, before the opponent fought back (18-16) - all from SVG's point of view. After that, Hübner pulled the option double change: Hannes Gerken and Yann Böhme for Lukas Maase and Joe Worsley. Böhme made 2 points to move the score to 21-18. Once again it became tight (23-22), but Maase and Jordan Ewert closed the set – the latter registering his 5th point with an 80% success quota. In addition, SVG recorded two blocks and allowed only one to the opponent to account for quite a different scenario from the first leg.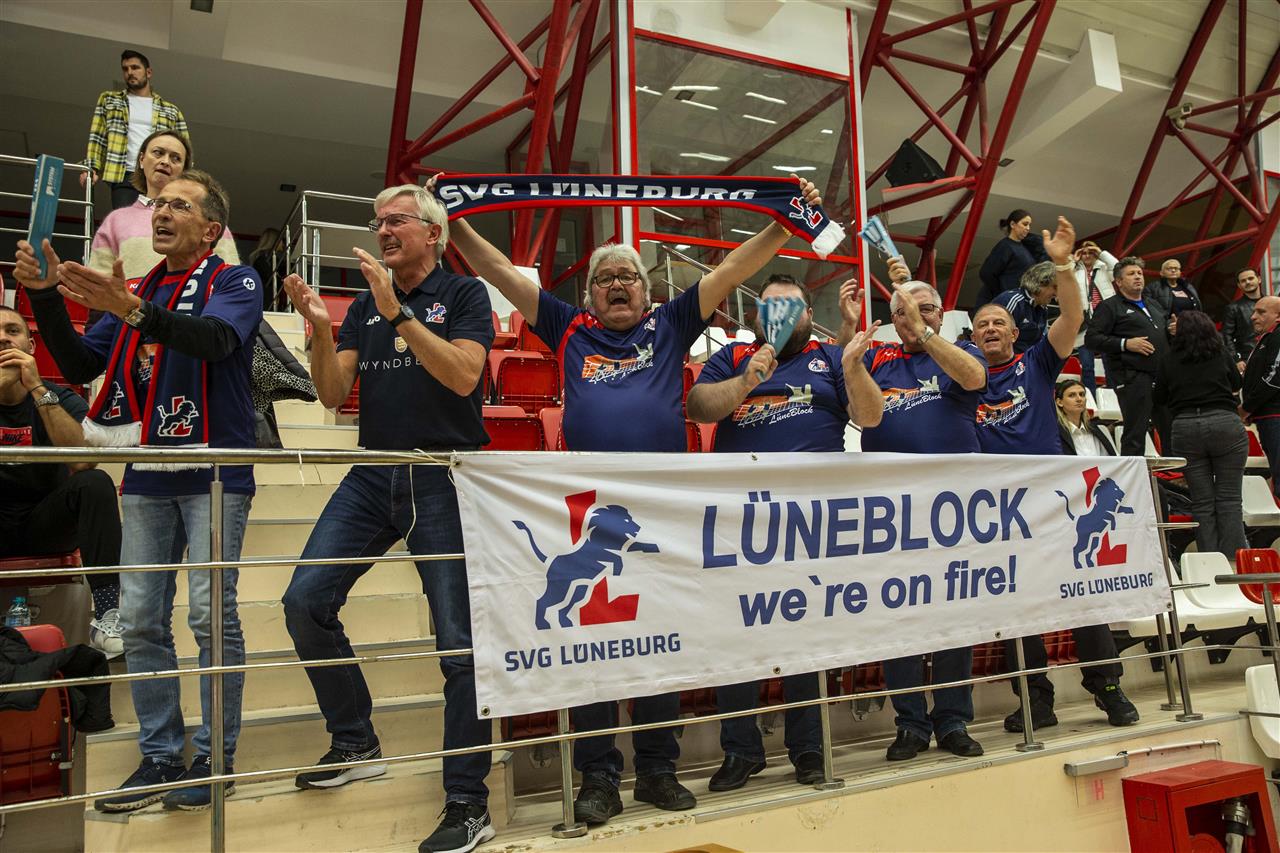 German fans accounted for some loud support from the stands in Bucharest
If set 1 was already high class, set 2 was on an "unbelievable level", said Hübner. Again, his team had the better start (5-3), but then Dinamo showed its class, leading 11-8 and 19-15. A timeout calmed things down, SVG equalised at 21-21, at which point came a timeout for Dinamo. After that, Hübner brought back Gerken and Böhme and added Auke van de Kamp. He entered the scorer's chart at 23-23 and Schnitzer put the lid on it, again 25-23. It was Schnitzer's sixth point in this set (67%), as Ewert had seven for an almost identical success rate.
It was 0-2 and this time the Romanians did not find an answer, the LüneHünen played too consistent and calm, even when they were temporarily behind (10-12). At 13-14, a three-point run to 16-14 followed, over 19-16 it went from there to 22-16. Pearson Eshenko sank the first match ball, the rest was jubilation and probably also one or the other cold drink.