Club Volleyball
Perugia Remained Undefeated, Trentino and Friedrichshafen Took Important Victories
Author:
Alperen Bakırlıoğlu
This weekend, while Perugia managed to continue their way without losing a single match in their domestic league, Trentino and Friedrichshafen became victorious in the anticipated clashes where two CEV Champions League Volley participants faced off.
The unbeaten leader of the Pool E of the #CLVolleyM, Sir Sicoma Monini Perugia, took the court against CEV Cup participant Valsa Group Modena in the 16th round of the Italian SuperLega.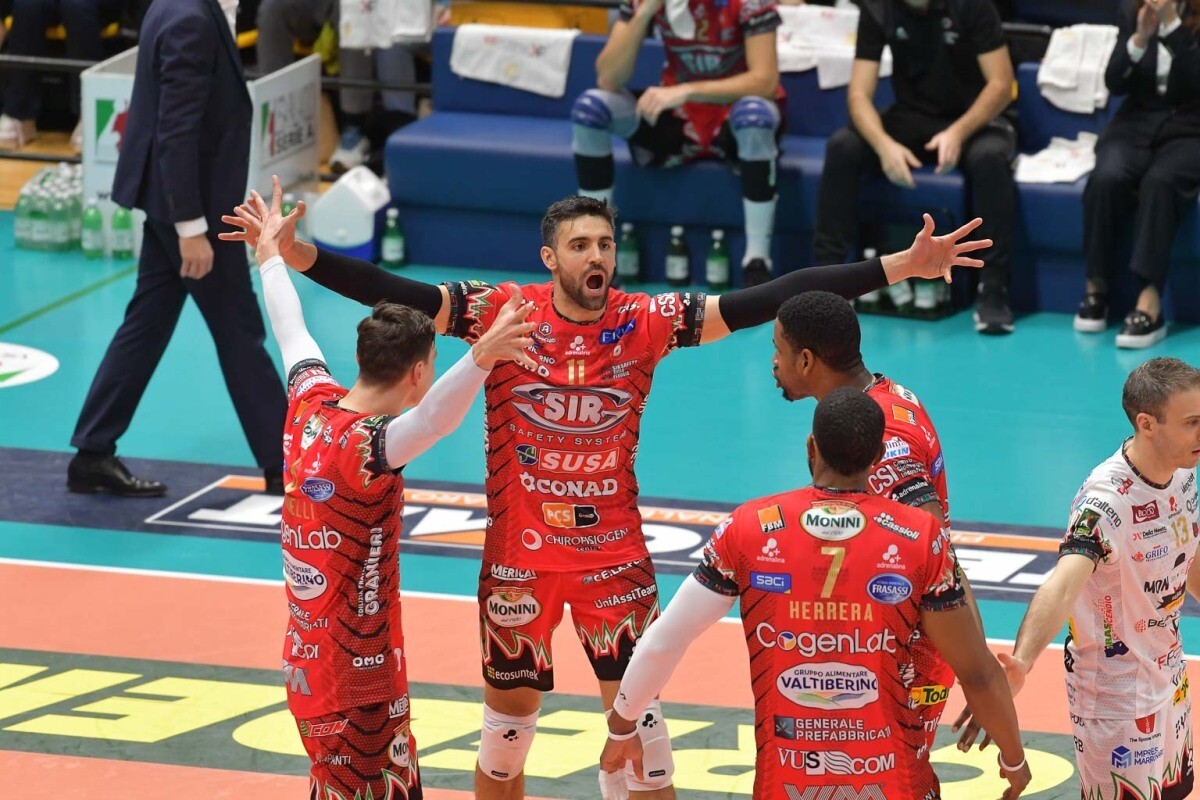 Photo: sirsafetyperugia.it
After losing the first set, Perugia played a superior game, and by beating their opponent in four sets (3-1: 23-25, 25-23, 25-16, 25-18), they continued to remain undefeated and maintain the seven-match gap between their closest followers.
Mostly thanks to their top-level setter Simone Giannelli, four players scored in double digits in Perugia, and the Polish outside hitter Wilfredo Leon became the most productive one with 19 points, including four points. French outside hitter Earvin Ngapeth scored 17 in Modena, which was not enough for victory.
In the other awaited match of the weekend, two CEV Champions League Volley teams came face to face: Cucine Lube Civitanova and Itas Trentino.
Photo: trentinovolley.it
Despite the second set, the SuperFinalist of the last year's #CLVolleyM, Trentino showed a better performance as a team and beat the leader of Pool C, Civitanova, by 3-1 (25-19, 22-25, 25-19, 25-18).
With this victory over Civitanova and Modena's defeat against Perugia, Trentino rose to second place in the overall standings, while the fourth-placed Civitanova side suffered their third consecutive loss.
Bulgarian outside hitter Matey Kaziyski was selected as the MVP of the match, and he led Trentino in this crucial win with a total of 29 points, including four blocks and two aces. Experienced Italian opposite Ivan Zaytsev tallied 19 on the losing side.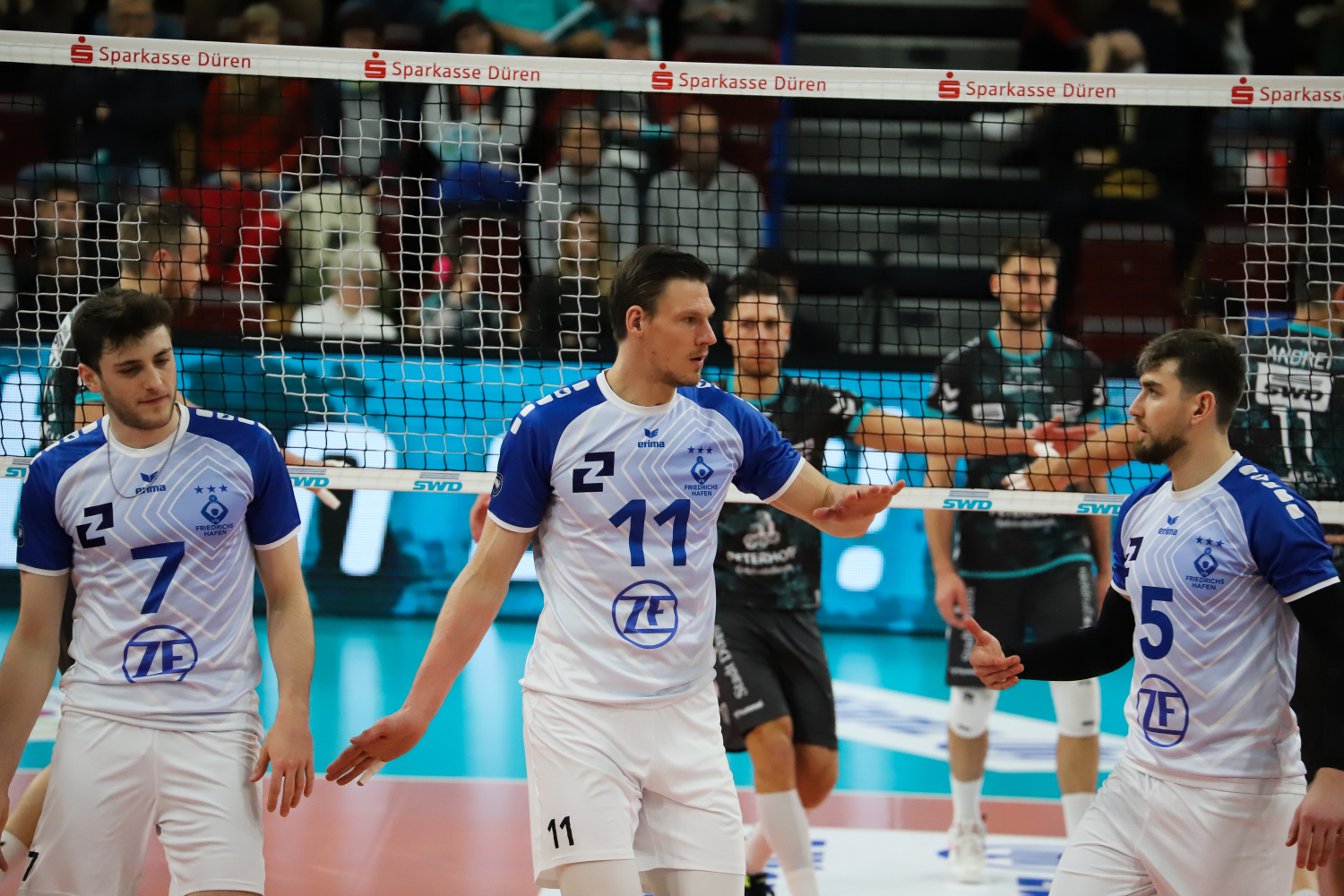 Photo: vfb-volleyball.de
Two CEV Champions League Volley squads played against each other in Germany as well: VfB Friedrichshafen visited SWD powervolleys Duren in the 17th leg of the 1. Bundesliga.
Both teams fought quite hard throughout the battle, but after the almost 2-hour-long clash, Friedrichshafen became victorious in the tie-break (3-2: 25-22, 24-26, 20-25, 25-17, 15-11).
Polish opposite Michal Superlak helped his team with 26 points for this crucial win, while German middle blocker Markus Böhme set up six blocks. On the losing side, Sebestian Gevert played 21 points.

With this victory, Friedrichshafen remained in the second position in the charts and continued their follow to BR Volleys, and Duren side took their second defeat in a row.
While undefeated Perugia continued to lead the scoreboard in Italy, things got more exciting for the other standings in Italy. On the other hand, with the victory in the five-set battle against Duren in Germany, Friedrichshafen continued their pursuit of the summit.