Snow Volleyball
Fourth straight Snow Volley Festival held in Östersund
Snow Volleyball is no longer a surprising sight in Östersund, where the fourth consecutive edition of the annual Snow Volley Festival was staged earlier this month in the local Winter Park. With five nets, perfect temperature and mostly flooding sunshine over lake Storsjön, the event was a wonderful opportunity to celebrate and enjoy the youngest and coolest version of the Volleyball game.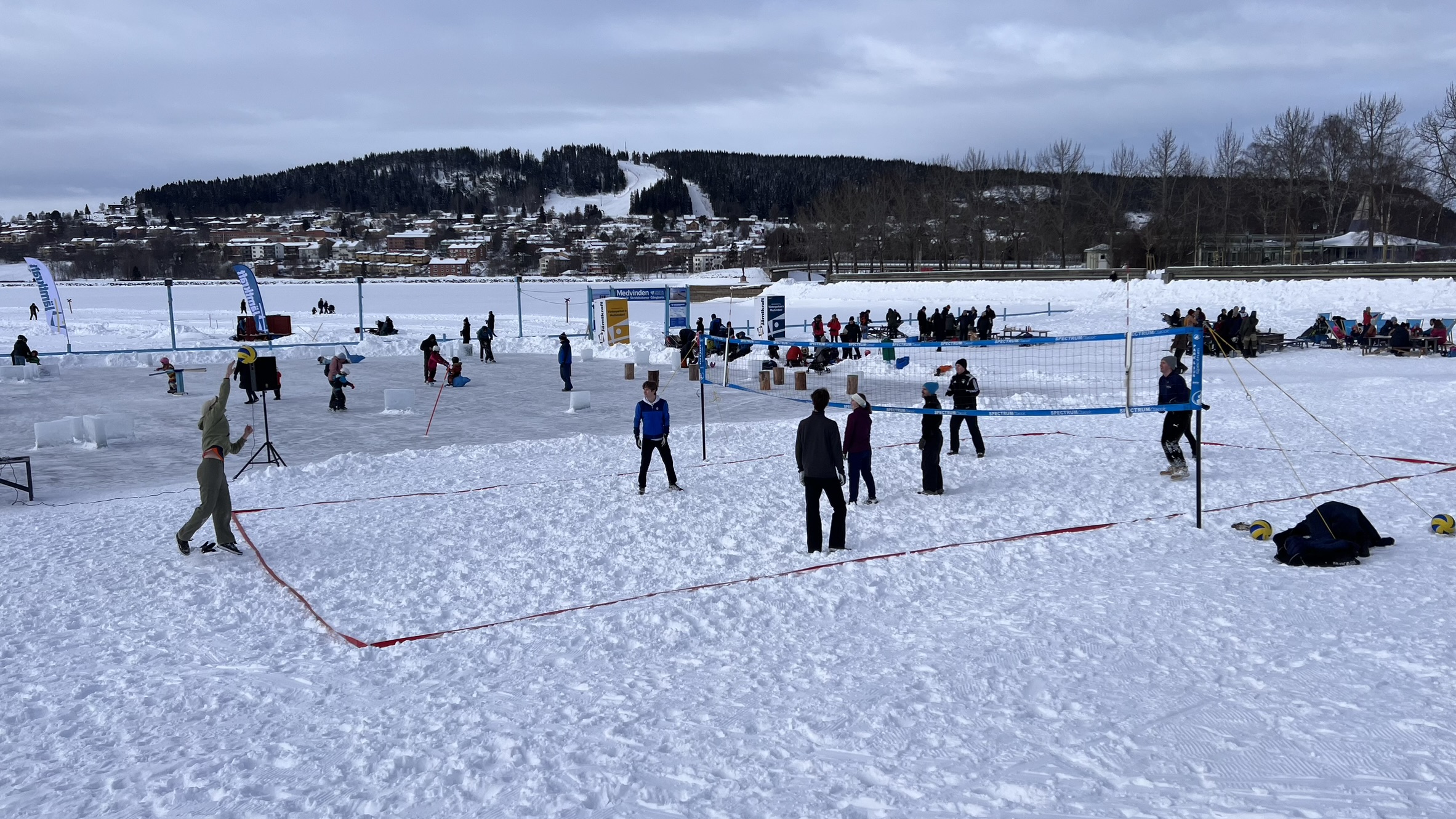 Many youngsters came by and stopped to play during the day. It was a nice hang-around with grilled hotdogs, but also eight teams contesting the actual Snow Volleyball competition. As there most likely will not be any Swedish Championships this year, the organisers Östersund Volley claim the winners could be regarded as the unofficial Swedish champions for 2022/23.
Many thrilling duels were played. The different courts offered somewhat different conditions and challenges, such as light snow on very slippery ice and hard winds coming in from the lake. At dawn, one team – Floke – stood as the eventual winners.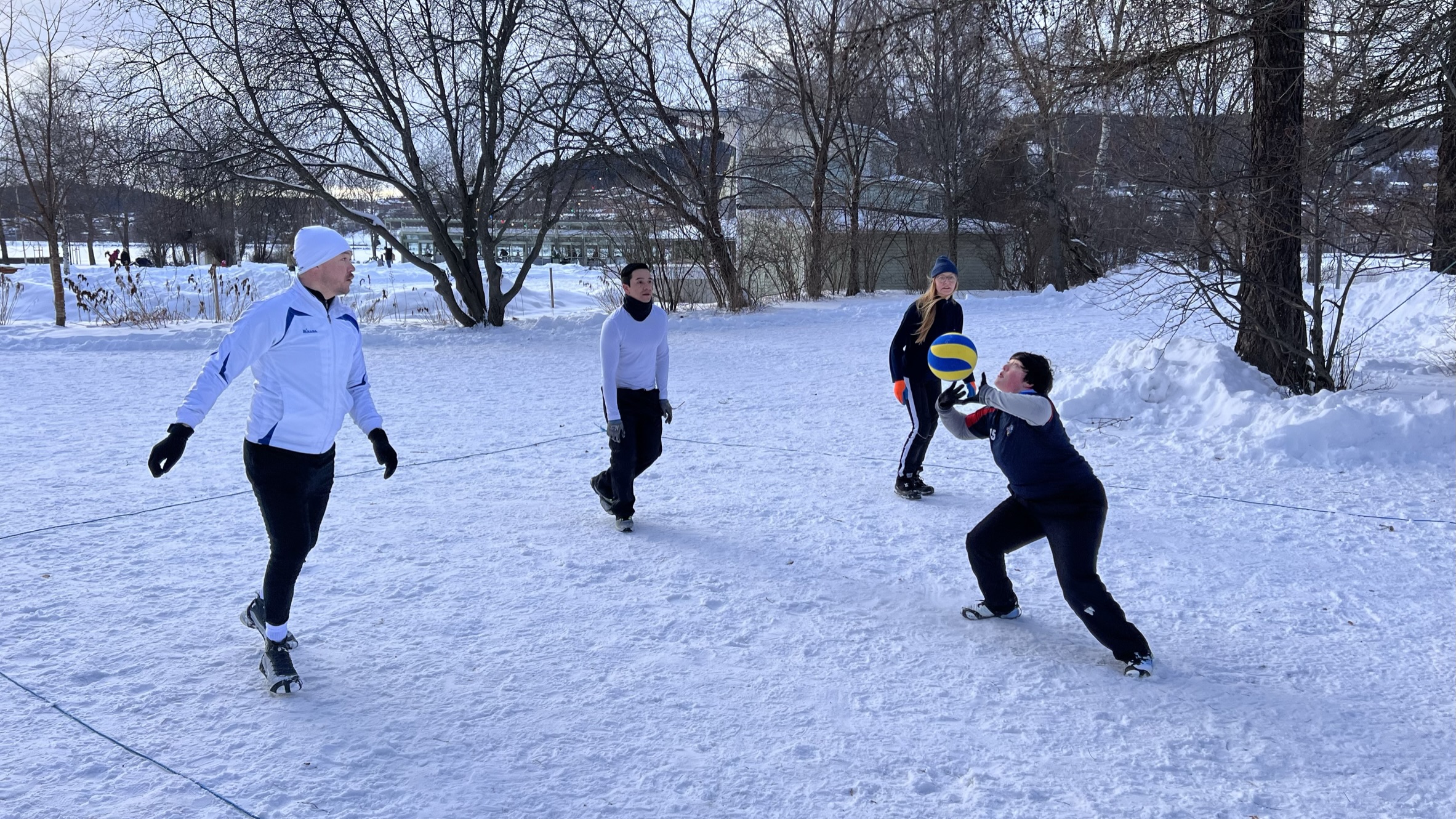 The organisers wish to thank the volunteers and players who contributed to a lovely winter day. Special thanks to teams coming all the way from Härnösand and Höga Kusten.

Final standing
1. Floke
2. All Satars
3. Höga Kusten
4. Jadaab
5. De Sydskånska Babianerna
6. ÖSIS
7. My Personal Favorit Team
8. Ösd Volley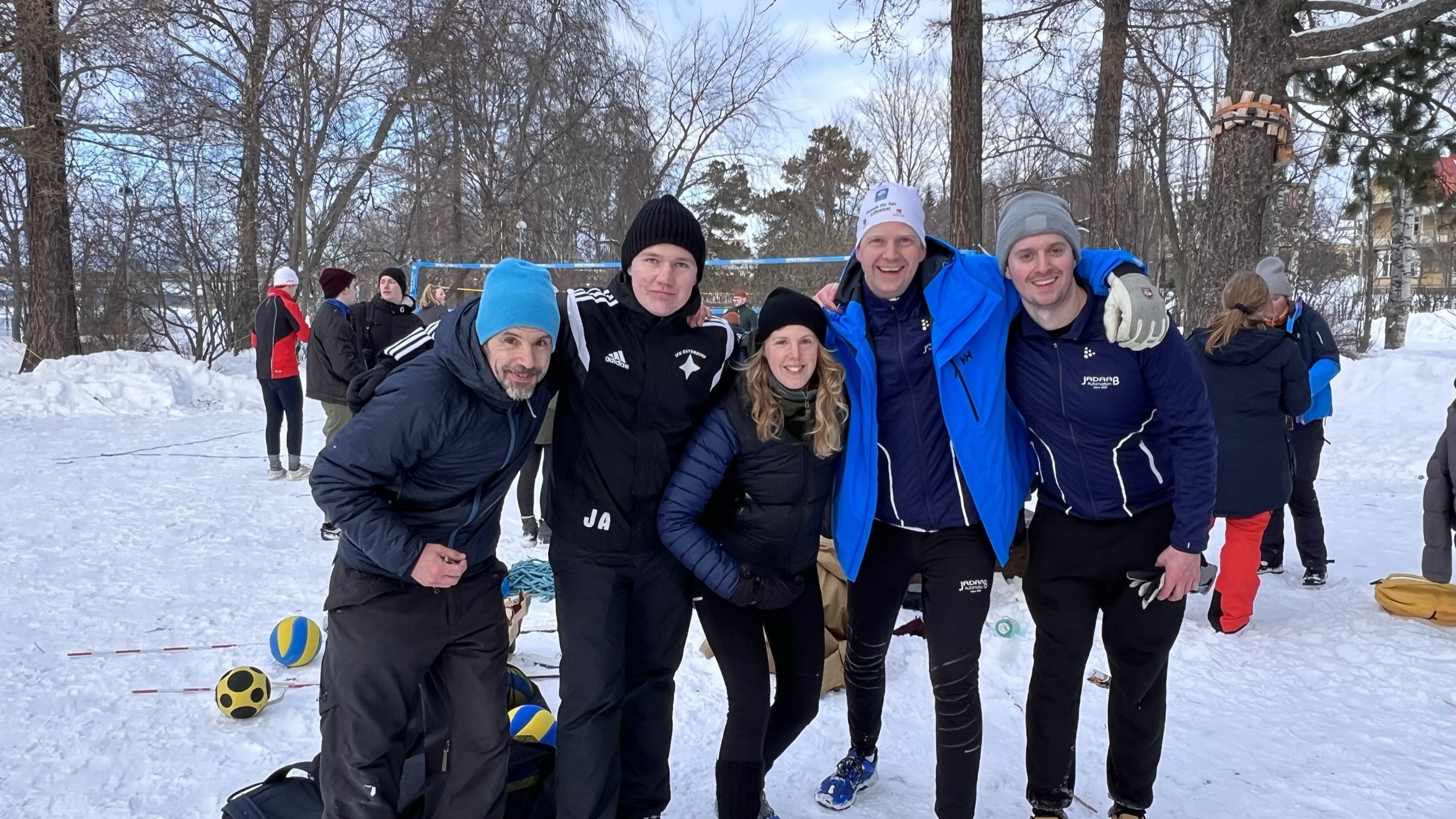 Photos courtesy of Daniel Anundgård