Snow Volleyball
Swiss championships cap off successful Snow Volleyball season
After a two-year break caused by the coronavirus pandemic, the Swiss Snow Volleyball national championships returned this past Saturday, April 9. The event held at the iconic Riederalp featured eight men's and six women's teams.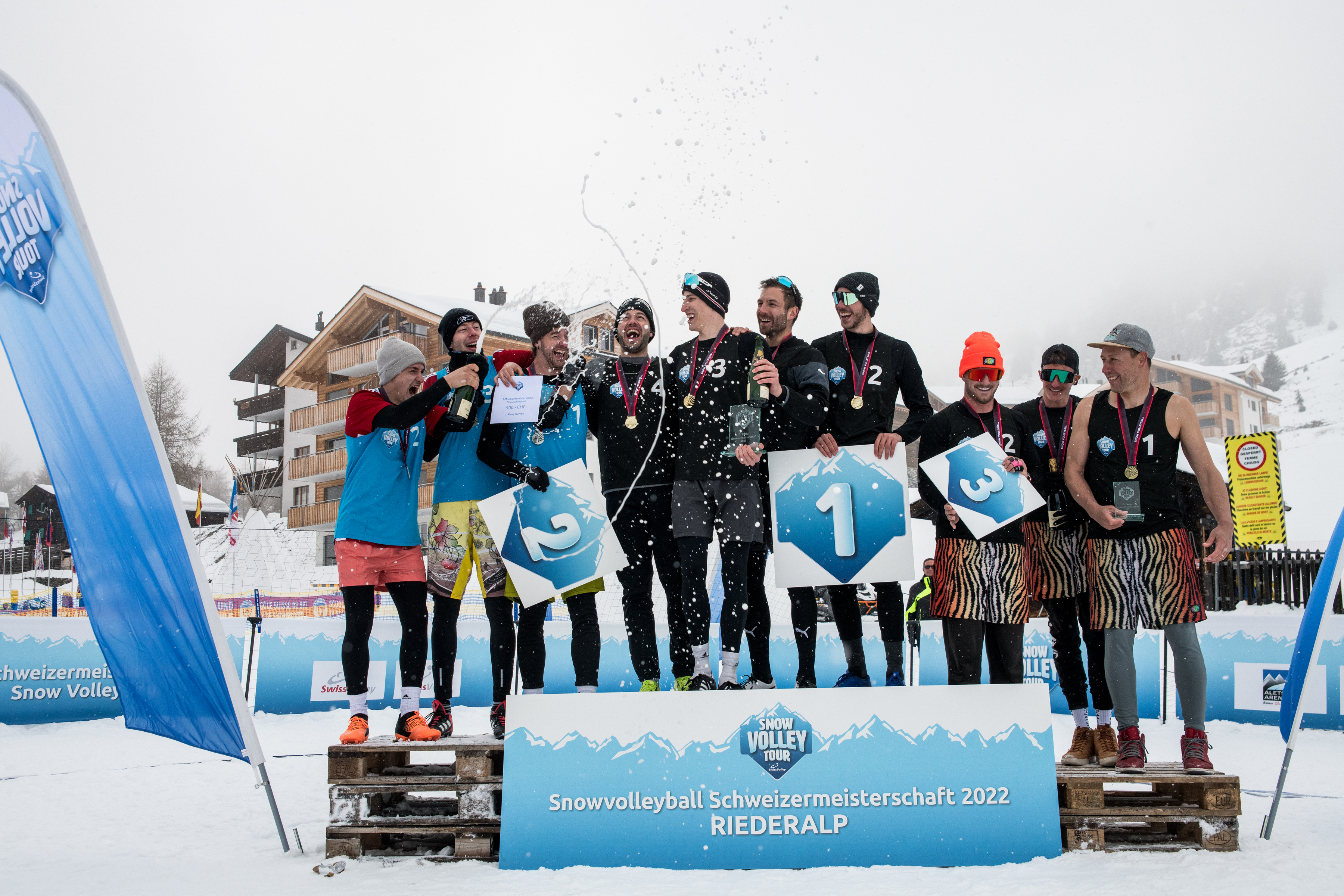 Even though the weather forecasts were not that encouraging, the competition could eventually go ahead after the organisers worked hard for two days in order to set up as many as three Snow Volleyball courts. Next to the 'elite' Swiss national championships, a fun tournament featuring another 13 teams took place at the very same venue.
The athletes had to cope with a mix of snow, fog and sunshine, but the challenging conditions did not seem to affect their motivation in any way. A DJ and MC accounted for a very entertaining atmosphere for players and fans alike, and after some ten hours of Snow Volleyball action, the eventual national champions emerged with Team 'Bielerseebuebe' from Seeland taking the men's top honours and 'Tinti Fasaan' – a mix of players from Bern, Zurich and Basel – seizing the women's crown.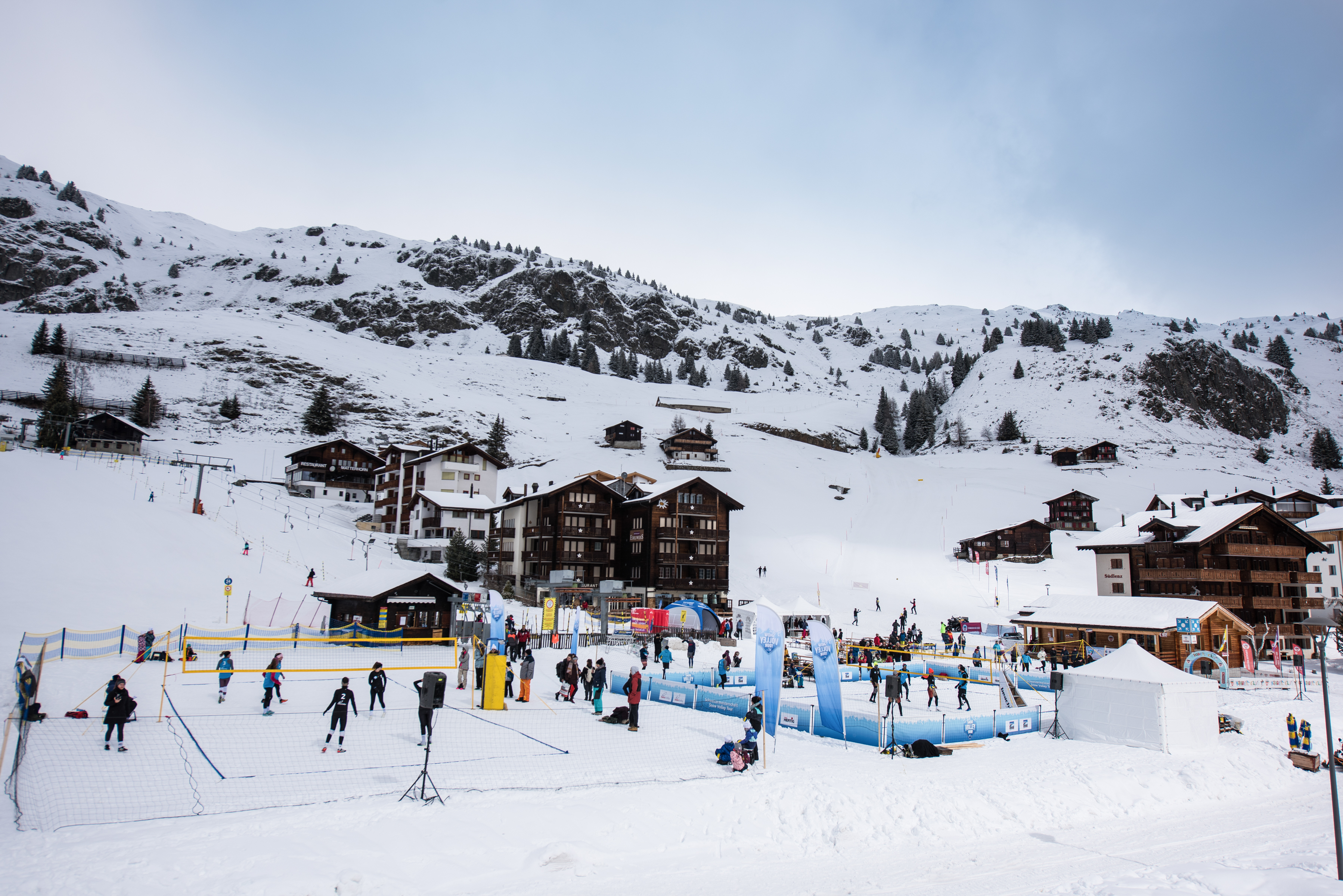 With experienced Volleyball and Beach Volleyball players in action, the competition was of a high level. The organisers are happy with the experience and very much hope that the Swiss Snow Volley Tour can take place in 2023 as well. The event held at the Riederalp officially closes the 2021-2022 Snow Volleyball season – with national championships / national tour events held across as many as 14 countries next to the three CEV Snow Volleyball European Tour stops delivered in Turkey and Austria.