Officials
How To Attend

Tashkentskaya str., 19, Minsk, 220096 Capacity: 1200
Team
Team Profile

BELARUS

Address
Pobediteley avenue 23/1-2 office 807 MINSK
Team Schedule
Previous Games
Team
Staff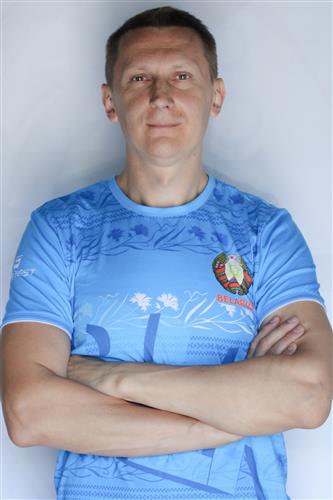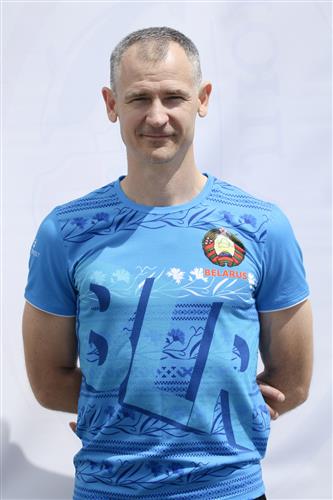 Highlights
Team CZECH REPUBLIC
---
Highlights
Uladzislau DAVYSKIBA of Belarus celebrating
---
Highlights
Jan Hadrava of CZECH REPUBLIC
---
Highlights
Kanstantsin PANASENKO of Belarus after a successful action
---
Highlights
Tricking the block
---
Gallery
Disclaimer
Photos featured on the CEV Photo Galleries are downloadable copyright free for media purposes only and only if CEV is credited as the source material. They are protected by copyright for all other commercial purposes. Those wishing to use CEV Photo Gallery photos for other commercial purposes should contact press@cev.eu
Match Report
Belarus with first victory

Article
Belarus, who started this Saturday their Golden #EuroLeagueM journey vs Czech Republic, could do it in the right way, claiming a 3-1 victory over the team, coached by Jiri Novak. The players around head coach Viktar Baksha, who will meet Czechia in the Finals of the #EuroVolleyM later this year, too, managed to seize their opportunities on the attack, and with 55% efficiency in the winning spikes, grabbed the 3 points. Precisely the better performance on this element helped the Belarus team to seal the victory, as on the other components, both teams showed equal skills (10 blocks each, 7 aces by Belarus compared to 6 by the Czech Republic).  Jan Galabov (CZE) and Uladzislau Davyskiba (BLR) led their teams in today's match, both scoring 19 points. Maksim Bahatka supported Davyskiba with 16, helping his team to emerge victorious. 
- Both Belarus and Czechia started good, but Kanstantsin Tsiushkevich with good performance on the serve, scoring 2 aces helped Belarus take the lead and eventually open in their favour.
- Things changed in the second set as Lukas Vasina and Jakub Janouch from Czechia took the responsibility in the decisive moments at 11-11, and with performance on the block and serve, helped their team starting building up a point difference, tying the set score. 
- Belarus responded quickly, and outclassing the opponent in all the components, grabbed the third set.
- Czhechia saved several match points in the fourth set, but in the battle of nerves Belarus found the right mentality to seized the victory. 
Read more
The match in numbers
Points
The combined total number of points scored by both teams throughout the entire match.
Duration
The total length of the match, from the first serve through until the last point has ended.
Spectators
Total number of people in attendance at the venue – taken at the end of the second set.
Match Spikes
The combined total number of successful spikes achieved by both teams throughout the entire match.
Reception Level
An average of the two team service reception percentages from the complete match.
Net Domination
The number of successful point winning blocks of BELARUS compared to CZECH REPUBLIC.
Ace Count
BELARUS number of service aces compared to CZECH REPUBLIC
Error Difference
Errors leading to points of BELARUS, next to those from CZECH REPUBLIC