Officials

First Referee

Marie-Catherine BOULANGER

BEL

Second Referee

Veronica Mioara PAPADOPOL

ITA

How To Attend

Mladinska ulica 29, MARIBOR, 2000 Capacity: 2100
Team
Team Profile

BOSNIA & HERZEGOVINA

Address
Alipašina 14 L SARAJEVO
Team Schedule
Previous Games
Team
Staff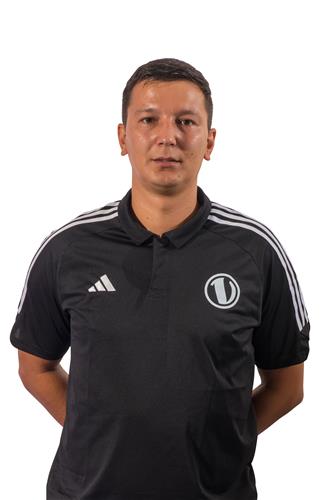 Highlights
Bosnia & Herzegovina's Milana Bozic
---
Highlights
Austria's Ursula Ehrhart attacks
---
Highlights
Bosnia & Herzegovina celebrate
---
Highlights
Bosnia & Herzegovina's Dajana Boskovic in offence
---
Highlights
Austria celebrate
---
Highlights
Bosnia & Herzegovina's Milana Bozic sets
---
Highlights
Bosnia & Herzegovina celebrate the victory and the title
---
Highlights
Team Austria with the silver medals
---
Highlights
Team Bosnia & Herzegovina with the gold medals and the trophy
---
Highlights
The European Silver League 2021 women's podium
---
Gallery
Disclaimer
Photos featured on the CEV Photo Galleries are downloadable copyright free for media purposes only and only if CEV is credited as the source material. They are protected by copyright for all other commercial purposes. Those wishing to use CEV Photo Gallery photos for other commercial purposes should contact press@cev.eu
Match Report
Bosnia & Herzegovina win five-set final to celebrate as Silver League champs

The match started very well for the Austrians. They quickly broke away and opened up a gap that went as wide as five points at 14-9. However, with Edina Begic spearheading the Bosnian offence, her team fought back to level it at 15-15 and gain control on the way to a 25-22 first set win. Towards the end of a nip-and-tuck second set, Bosnia & Herzegovina won a long and spectacular rally to reach set point at 24-22. Two long and spectacular rallies down the road, the score was level. Moments later, Austria's Nikolina Maros aced for her seventh point of the set and a 29-27 win.
Austria recovered from a four-point deficit (7-11) with four points in a row, only to lag behind again by 18-21 later in the third set and come back again with three in a row. An exciting epilogue ended with Ursula Ehrhart spiking to bring the set point and converting herself from the serving line with a direct point for 25-23, her seventh in the set. Bosnia & Herzegovina were well in control of a completely one-sided fourth set. Dajana Boskovic nailed the 25-18 winner to prompt a tie-breaker. The Balkan side were even more merciless in the deciding set. They hammered out an emphatic 15-7 win with Edina Selimovic hitting the last point through the middle.
Bosnia & Herzegovina's Edina Begic scored the match high 25 points before being awarded MVP of the tournament. Her teammates Andelka Radiskovic and Dajana Boskovic added 23 and 22 points, respectively.
Edina Begic, outside hitter of Bosnia & Herzegovina and MVP of the tournament: "I am super happy and proud of the entire team, my teammates, coaches and everybody who was cheering for us and supporting us through the entire tournament. It was hard, but we succeeded and I am so happy for it."
Andjelka Radiskovic, outside hitter of Bosnia & Herzegovina: "We started the match strong, although normally we need some time to start. I believe that our experience was deciding in this match. This team started to practice and play together at the beginning of this season. We took these matches as a preparation for EuroVolley, but this title really means a lot for us. We qualified for the Golden League, another historic achievement for Bosnia & Herzegovina."
Nikolina Maros, outside hitter of Austria: "In a five-set match, you never know what will happen in the last set. We could have won it earlier, but we did not. They were just a little bit stronger at the service and this decided the match. I am really, really proud of my team; we are fighting every day. We are such a great team, having fun on the court. It is amazing to play with these girls. We should still be proud. We will come back and go for gold again."
Read more
The match in numbers
Points
The combined total number of points scored by both teams throughout the entire match.
Duration
The total length of the match, from the first serve through until the last point has ended.
Spectators
Total number of people in attendance at the venue – taken at the end of the second set.
Match Spikes
The combined total number of successful spikes achieved by both teams throughout the entire match.
Reception Level
An average of the two team service reception percentages from the complete match.
Net Domination
The number of successful point winning blocks of BOSNIA & HERZEGOVINA compared to AUSTRIA.
Ace Count
BOSNIA & HERZEGOVINA number of service aces compared to AUSTRIA
Error Difference
Errors leading to points of BOSNIA & HERZEGOVINA, next to those from AUSTRIA