The much-anticipated match is just around the corner. Hungary will face big rival Romania in front of a surely enthusiastic and loud home crowd. Captain Szabó Alpár and his teammates are eager to show that they are up for the fight and are capable of beating a strong opponent.
Hungary was defeated twice by Finland in the European Silver League qualifiers, but head coach Koch Róbert felt satisfied as he had seen progress and could gather a lot of useful information on his team.
"Although our preparation was not ideal, our goal is clear tonight, we would like to get in to the final on home court. The Romanian team plays power volleyball which suits us better in contrast to the fine skills and techniques showed by the Finnish players."
Koch Róbert
Head coach of Hungary national team
"Last December we played against Romania twice in two days. We lost both matches in tight battle, but we could gain important experience. Since than the opponent squad hasn't changed a lot, meanwhile our team has become stronger as key players joined us from foreign championships. I'm more than optimistic ahead of the semifinal."
Szabó Alpár
Captain of Hungary national team
Team
Team Profile
ROMANIA

Address
Str. Vasile Conta, 16 - Sector 2 BUCURESTI
Team Schedule
Previous Games
Team
Staff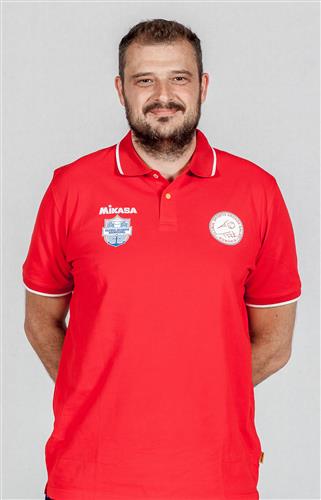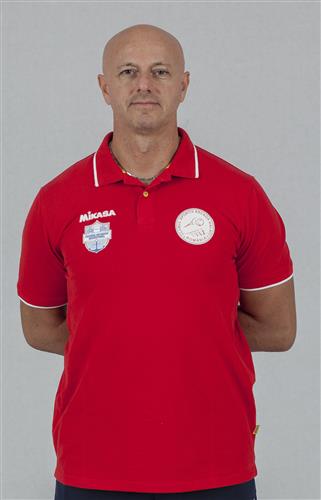 Gallery
Disclaimer
Photos featured on the CEV Photo Galleries are downloadable copyright free for media purposes only and only if CEV is credited as the source material. They are protected by copyright for all other commercial purposes. Those wishing to use CEV Photo Gallery photos for other commercial purposes should contact press@cev.eu
Match Report
ROMANIA will play to regain their title

Article
The second semi-final encounter was no less exciting than a previous one. Although Romania, the winners of 2019 edition, were a pre-favourites, Hungary -sparked by home crowd - tried their best to challenge the visiting team. The match itself had a very competitive beginning, but then the visiting team, who was better in executing their attacks (56% to 45%), jumped to a three-point lead and kept the distance safe. Mircea Peta was a leader of the away side with 5 points. The same number of points were tallied by Hungary's Krisztian Padar, but his teammates were far less successful than their opponents.
In front of the home crowd, Hungary jumped to 12-10, but they didn't manage to keep it for long even if Camaron Keen led a much better balanced game. Romania made up the difference and imposed their own rhythm. With solid reception (53%), Romania improved their advantage and closed the set in their favour.
The visiting team kept the momentum, starting the third set with 4-0 lead and improving it further to 15-8. But the result on the scoreboard didn't discourage Hungary, who spared no efforts in their furious chase. However, the team around Robert Koch couldn't get closer than two points (18-20), once Romania used their first match point, stamping their ticket to the gold medal match with an ace from captain Cristian Bartha.
Mircea Peta topped the scorers chart with 14 points, including 10 attacks, 3 aces and 1 block. Peter Blazsovics was a top scorer of Hungary with 12 points to his name.
Read more
The match in numbers
Points
The combined total number of points scored by both teams throughout the entire match.
Duration
The total length of the match, from the first serve through until the last point has ended.
Spectators
Total number of people in attendance at the venue – taken at the end of the second set.
Match Spikes
The combined total number of successful spikes achieved by both teams throughout the entire match.
Reception Level
An average of the two team service reception percentages from the complete match.
Net Domination
The number of successful point winning blocks of ROMANIA compared to HUNGARY.
Ace Count
ROMANIA number of service aces compared to HUNGARY
Error Difference
Errors leading to points of ROMANIA, next to those from HUNGARY