Final Ranking
| Rank | Team | Country | Points |
| --- | --- | --- | --- |
| 1 | BULGARIA | | 25 |
| 2 | CROATIA | | 23 |
| 3 | SPAIN | | 21 |
| 4 | CZECH REPUBLIC | | 19 |
| 5 | FRANCE | | 15 |
| 5 | SLOVAKIA | | 15 |
| 7 | BELARUS | | 14 |
| 7 | ROMANIA | | 14 |
| 7 | UKRAINE | | 14 |
| 10 | AZERBAIJAN | | 13 |
| 10 | HUNGARY | | 13 |
Schedule
Data from entire career in CEV competitions, where statistics were gathered.
European Golden League - Women is a competition for national teams of CEV member federations, which takes place every year. Eligibility to participate is based on the CEV National Team ranking list or winning the previous season's European Silver League. Teams participating in the FIVB Volleyball Nations League during the same season or relegated from the previous season's European Golden League are not eligible. The European Golden League is also a step in the qualification process for next season's VNL. The European League - Women was established in 2009. In 2018 it was transformed to the European Golden League.

Serbia won the first three editions of the competition, from 2009 through 2011, and are still the record-holders for the highest number of European League gold medals. Czech Republic claimed the 2019 title and became the only other team to have topped the podium more than once.  The competition was cancelled in 2020 due to to the Covid-19 pandemic.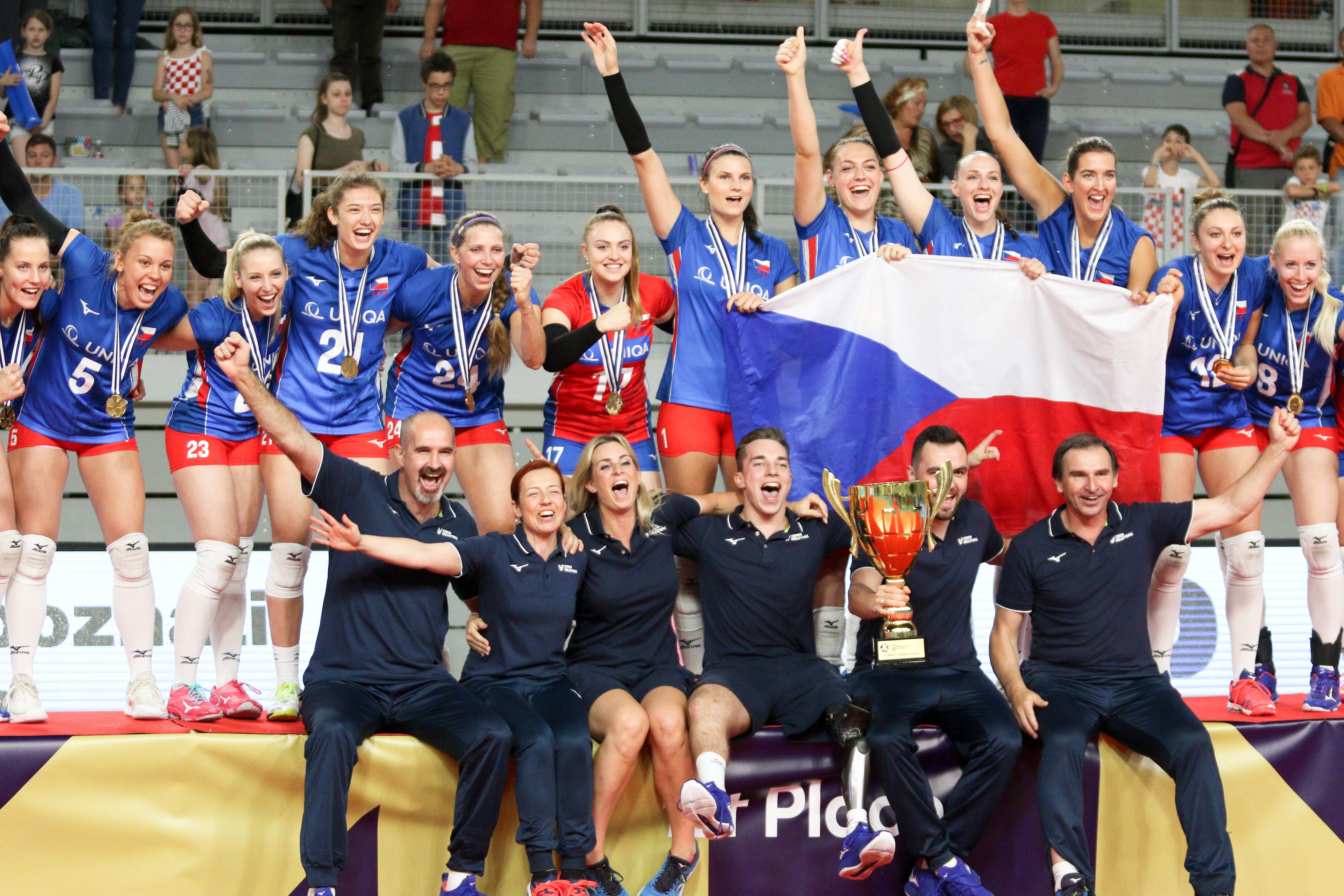 2019 Winners - CZECH REPUBLIC