Beach Volleyball
Europeans take three medals home from Thailand
Three European beach volleyball teams completed a successful business trip to Thailand on Sunday, taking medals back from the Volleyball World Beach Pro Tour Challenge event held in Chiang Mai.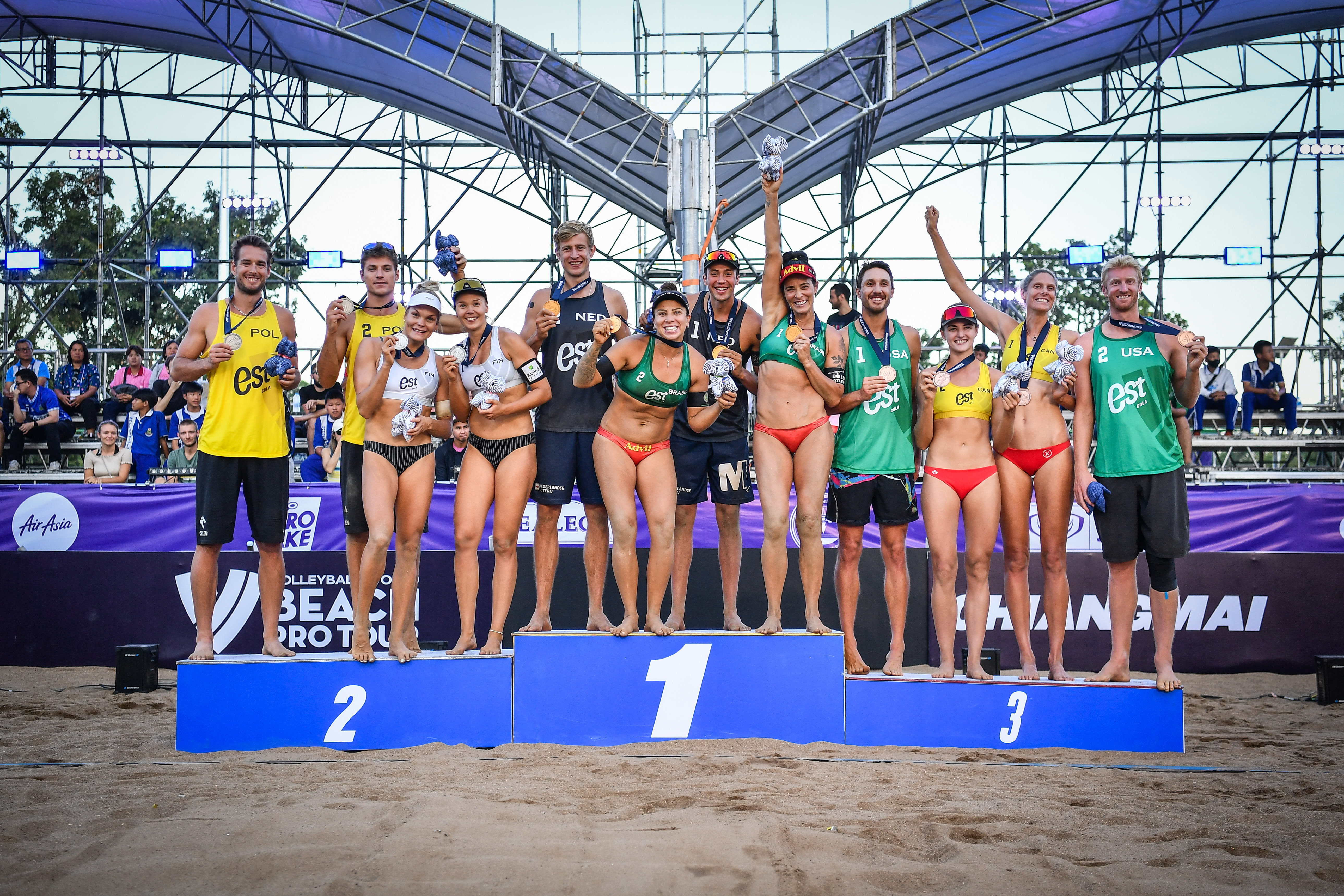 Immers/van de Velde, Kantor/Zdybek and Lathi/Athiainen share the podium with teams from Brazil, Canada and the United States (Photo: Volleyball World)
With Dutch Steven van de Velde and Matthew Immers topping the men's podium and Polish Piotr Kantor and Jakub Zdybek standing right below them in second place and Finnish Taru Lathi and Niina Athiainen taking silver among the women, Europe had another strong display in the international event.
The fourth-seeded team entering the men's tournament in Thailand, van de Velde and Immers were dominant in Chiang Mai, winning all their six matches over the week while dropping just one set.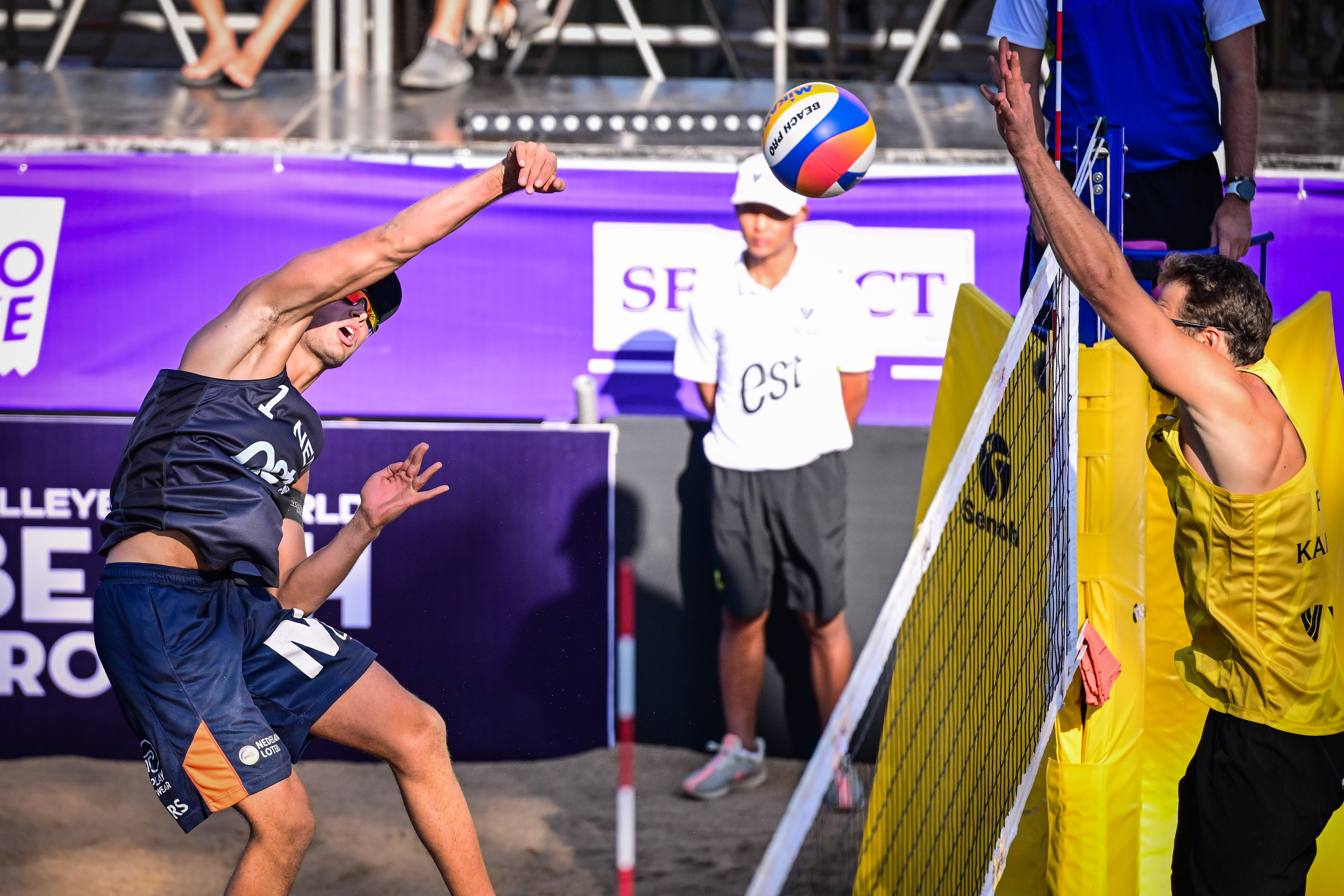 Immers spikes past Kantor's block in the final (Photo: Volleyball World)
In the gold medal match, they swept (21-16, 21-13) two-time Olympian Kantor and partner Zdybek to claim the first title of their partnership, which started earlier this year, in April.
The podium appearance in Thailand was also the first for Kantor and Zdybek, who became partners in June and played in just their ninth Beach Pro Tour event this week in Chiang Mai.
In the women's event, Europe also had a team in the gold medal match, but Lathi and Athiainen couldn't handle Brazilian Olympians Agatha Bednarczuk and Rebecca Cavalcanti, falling in two sets (21-17, 21-16) and settling for silver.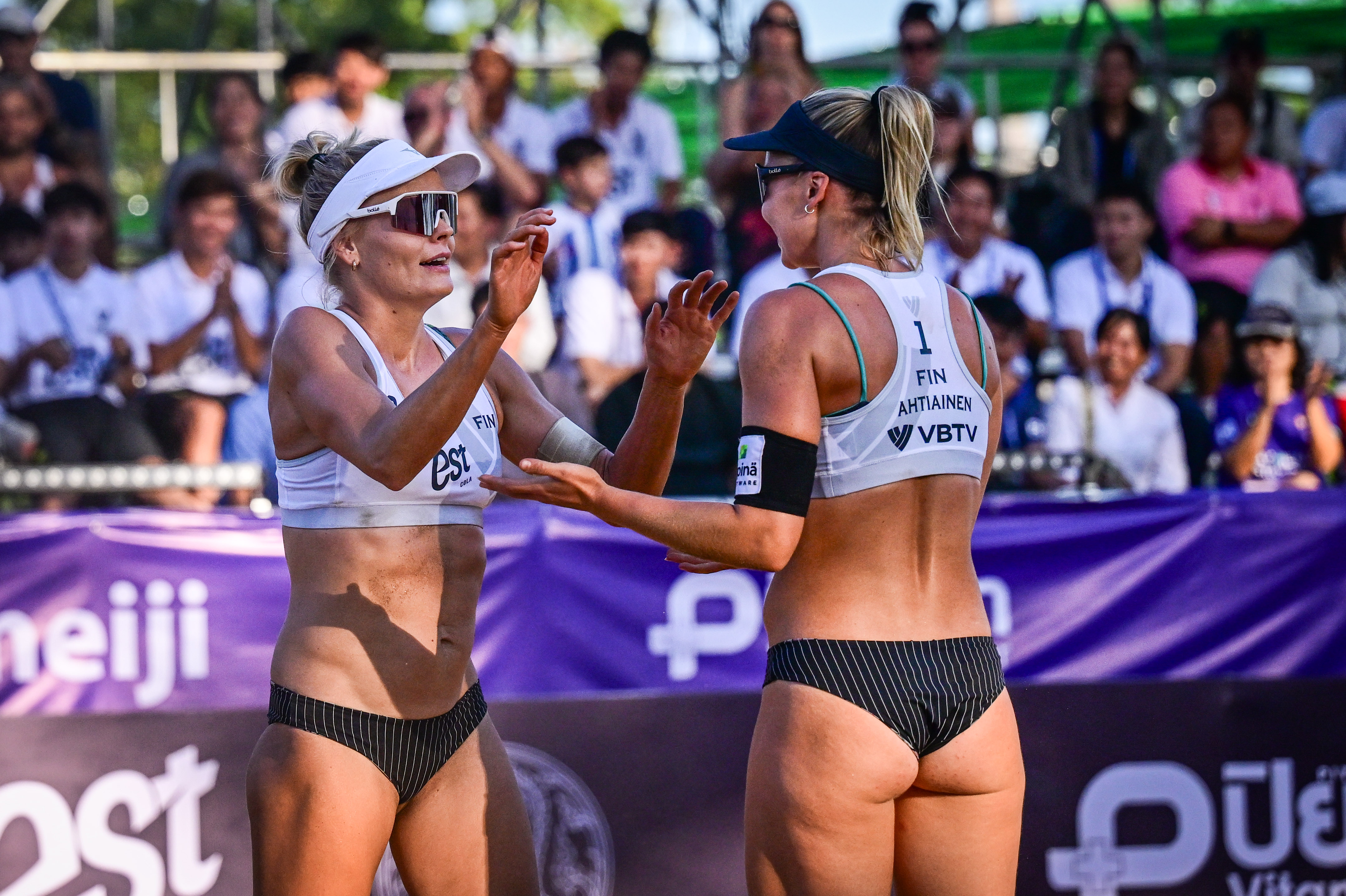 Lathi and Athiainen celebrate a point in the gold medal match (Photo: Volleyball World)
It was the third Beach Pro Tour medal for the two, who took gold in a Challenge event in the Maldives last season and triumphed in front of their home fans at the Helsinki Futures last July.
From Asia, the Beach Pro Tour moves to South America as the Brazilian city of João Pessoa will host the last Elite16 event of the year next week, from Wednesday to Sunday, with several European duos in the hunt for medals.