Beach Volleyball
VW Beach Pro Future Madrid meet the 16 pairs for the women's Main Draw
The VW Beach Pro Tour Future of Madrid in the women's category got underway this Thursday with the celebration of the preliminary qualifying rounds to access the Main Draw. The Beach Volleyball Center of the Puerta de Hierro opened this Thursday the second week of competition with an a really exciting day.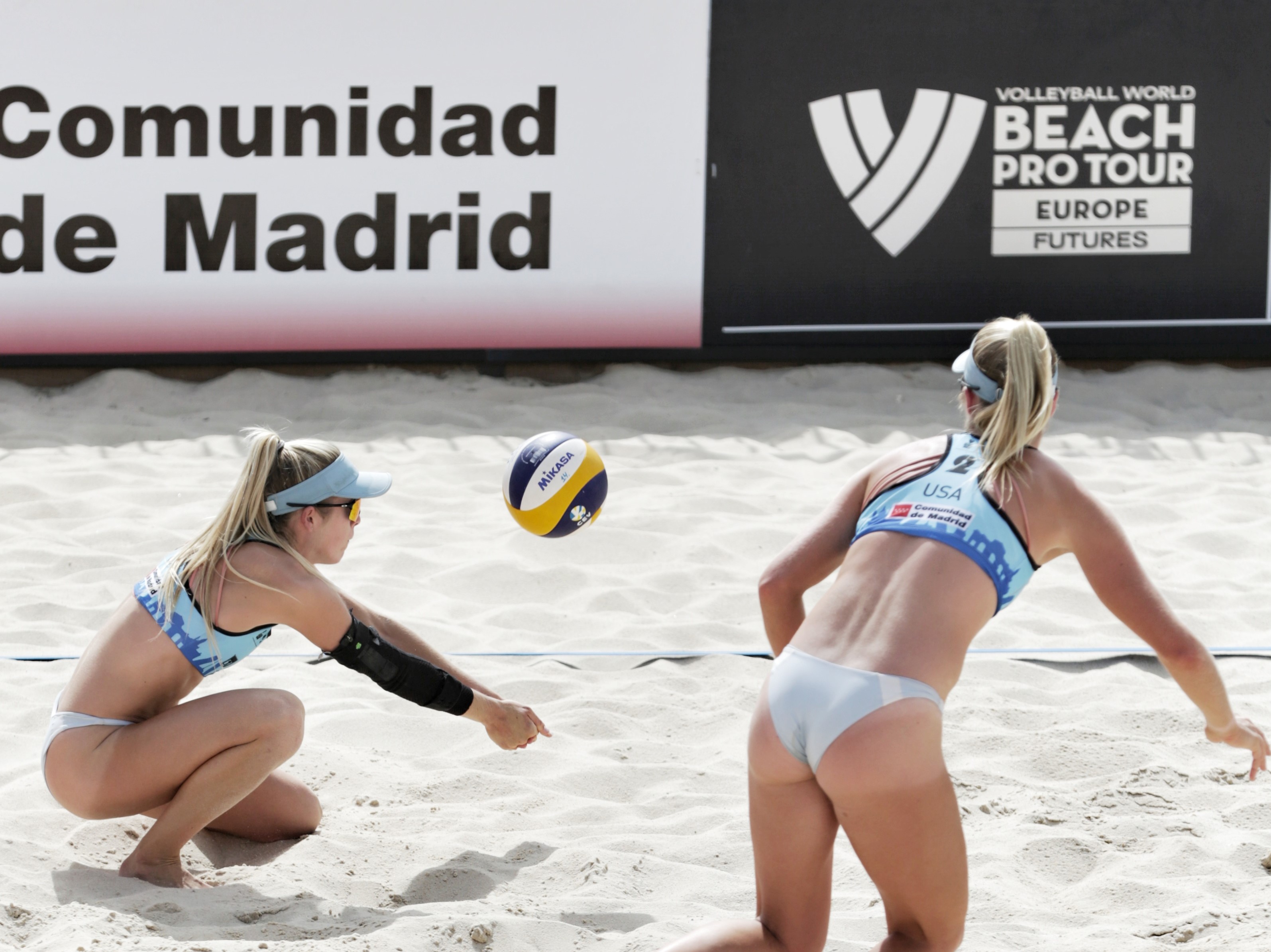 Paula Soria and Sofia González, from Spain, will make their debut in this tournament against Poland's Lodej and Ciezkowska, who won their place in the Main Draw on Thursday after defeating the Swiss and Hungarian pairs. Lodej and Ciezkowska said they were totally happy and excited for being in the main draw, and that tomorrow they hope to play even better than on the first day of the tournament. Chile's Mardones and Natalia and Germany's Klinke and Ottens complete the first group of the next phase of the competition.
Adriana Serrano and María Ozaeta, another of the Spanish host couples of the tournament, will debut in Puerta de Hierro against one of the favorites, the Italians Marta Menegatti and Valentina Gottardi, while the Ukrainians Khmil and Lazarenko will face the Swiss Bentele and Lutz. who were superior to the couples from Portugal and Estonia. Bentele and Lutz said that they are in that moment in which, in addition to being excited, they feel a little nervous because it is the first main draw in which they qualify as a couple.
In group C, the Spanish pair Natalia Ann Benimelis and Carolina Fernandez Da Silva will face the Italian sisters Orsi Toth, in a group completed by the Austrian sisters Klinger and Klinger and the Greek duo Manavi and Kalamaridou, who admitted to having a very hard debut in the competition after playing 6 sets and winning two matches in the tie break, although for the next round they hope to continue winning matches.
Group D completes the list of competition groups with the presence of Nazaret Florián and Nuria Bouza, from Spain, the Czechs Williams and Pospisilova, the Lithuanians Dumbauskaite/Grudzinskaite and the Dutch Piersma B. and Poiesz.
Piersma B. and Poiesz pointed out that they "were totally happy after moving on to the groups phase in our first competition in Madrid".
These are the 16 pairs that make up the main draw after the first day of competition. Tomorrow the group stage will start with the first matches in the morning, in a day that will last until the afternoon to complete the composition of the qualifying rounds that will be played in a long and intense day on Saturday.