Club Volleyball
Huge Clashes in Italy and Germany Between #CLVolleyM Teams
Author:
Alperen Bakırlıoğlu
This weekend, the CEV Champions League Volley participants face each other in the most anticipated clashes in the Italian and German national leagues.
Without a doubt, all eyes will be on the match between Cucine Lube Civitanova and Itas Trentino in the sixteenth round of the Italian Superlega.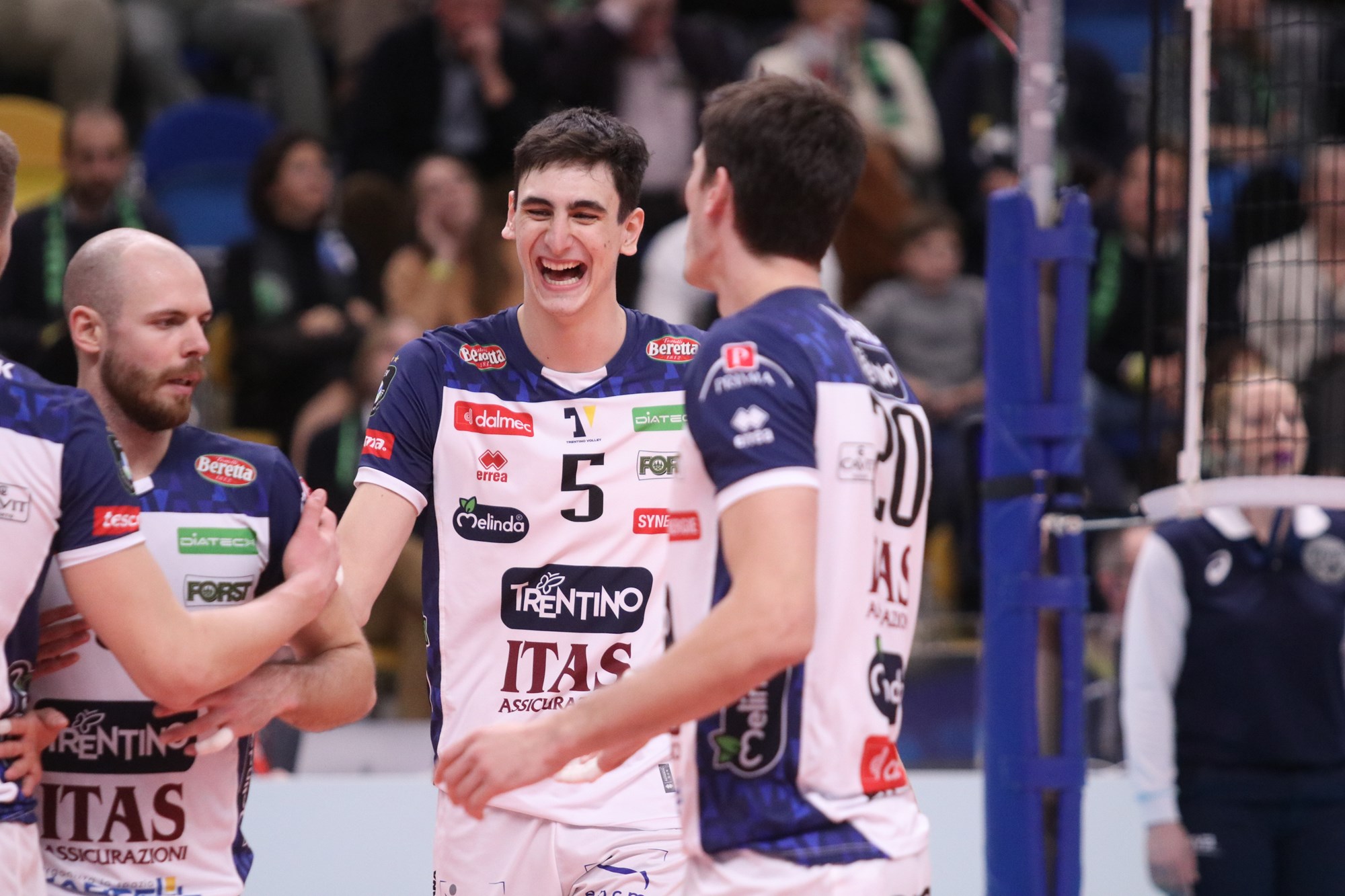 After a comfortable victory against Sport Lisboa e Benfica and continuing their way undefeated in Pool C of the CEV Champions League Volley, the Lube side failed to pass Monza and took their sixth defeat in the national league. Same as Lube, Trentino also had a surprising loss in the domestic league but a clear victory in the CEV Champions League Volley.
With 26 points apiece, Lube stands only one rank higher than Trentino on the charts in third position with nine victories in fifteen clashes. Therefore, this huge battle will also determine who will stand in third place at the end of the week.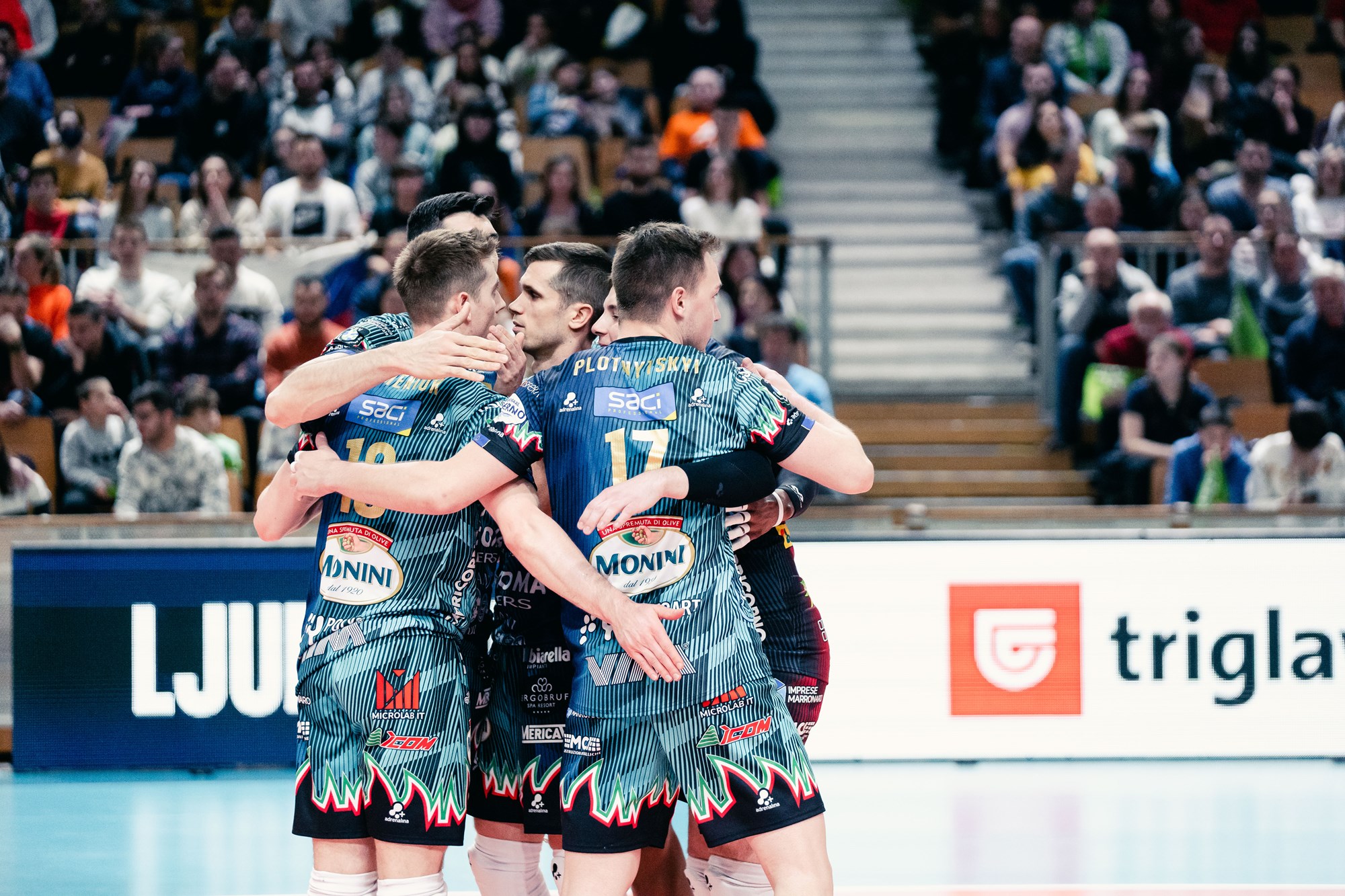 One more match, which concerns the top places in the standings will also be played in Italy. The unbeaten leader of Pool E of the CEV Champions League Volley, Sir Sicoma Monini Perugia, will play with the CEV Cup squad Valsa Group Modena.
Perugia has had no difficulties in the national league so far, and they are currently at the top of the standings without even losing a single point in 15 matches. Modena is their closest follower, but there is a six-match gap. On the other hand, Modena lost to SVG Lüneburg in five sets in the play-off stage of the CEV Cup; therefore, before the rematch, they want to show how powerful they will be against their essential rival.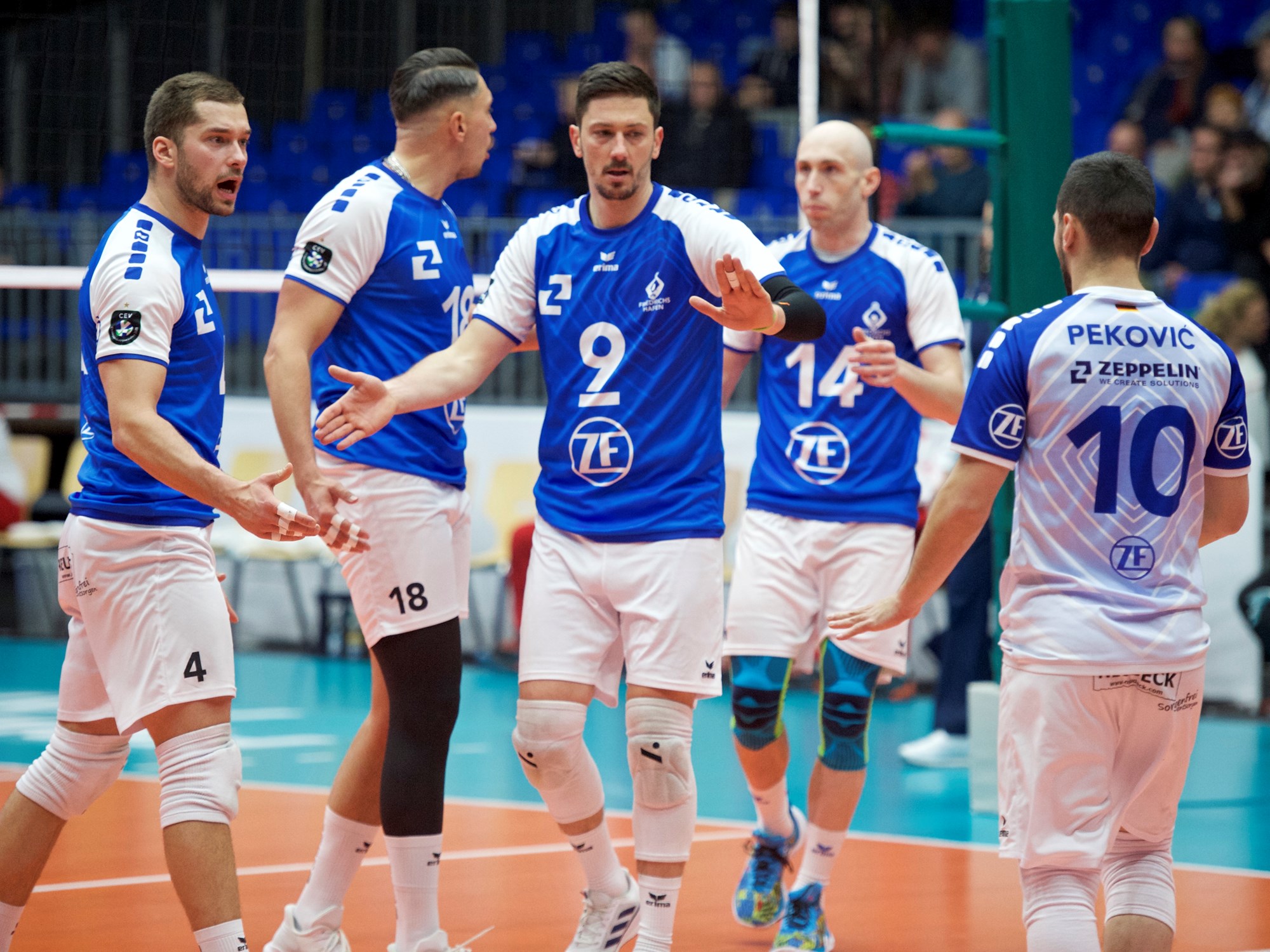 Another match between CEV Champions League Volley squads will take place in Germany: The vice leader of Pool A, VfB Friedrichshafen, will visit Swd Powervolleys Düren in the 17th round of the German Bundesliga.
Friedrichshafen side lastly beat Montpellier HSC VB in a five-set-thriller in #CLVolleyM and then took two critical victories in the national league. On the other hand, Duren lost their last matches in national and continental tournaments. Thus, it will be a good chance for them to show their strength and close the gap between them and their opponents in the overall standings.
CEV Champions League Volley squads from Poland will play against relatively weaker opponents this weekend: Jastrzebski Wegiel and Aluron CMC Warta Zawiercie will take the court against Stal Nysa and Luk Lublin in the 21st week of Polish Plusliga.
This weekend, two battles in Italy where the top four teams will face each other and the biggest match of Germany between two CEV Champions League Volley participants are waiting for the volleyball fans to watch how each team will push their limits both for getting a better position on charts and take the psychological advantage.