Club Volleyball
Italian 'Butterflies' suffer heavy home loss at the hands of THY ISTANBUL
Italy's e-work BUSTO ARSIZIO have a mountain to climb if they are to remain in contention for a spot in the quarterfinals of the women's CEV Cup 2023 following their heavy (0-3) home loss at the hands of THY ISTANBUL. The 'Butterflies' could never really show their game, making many mistakes which allowed the Turkish team to claim an edge and break away in each set.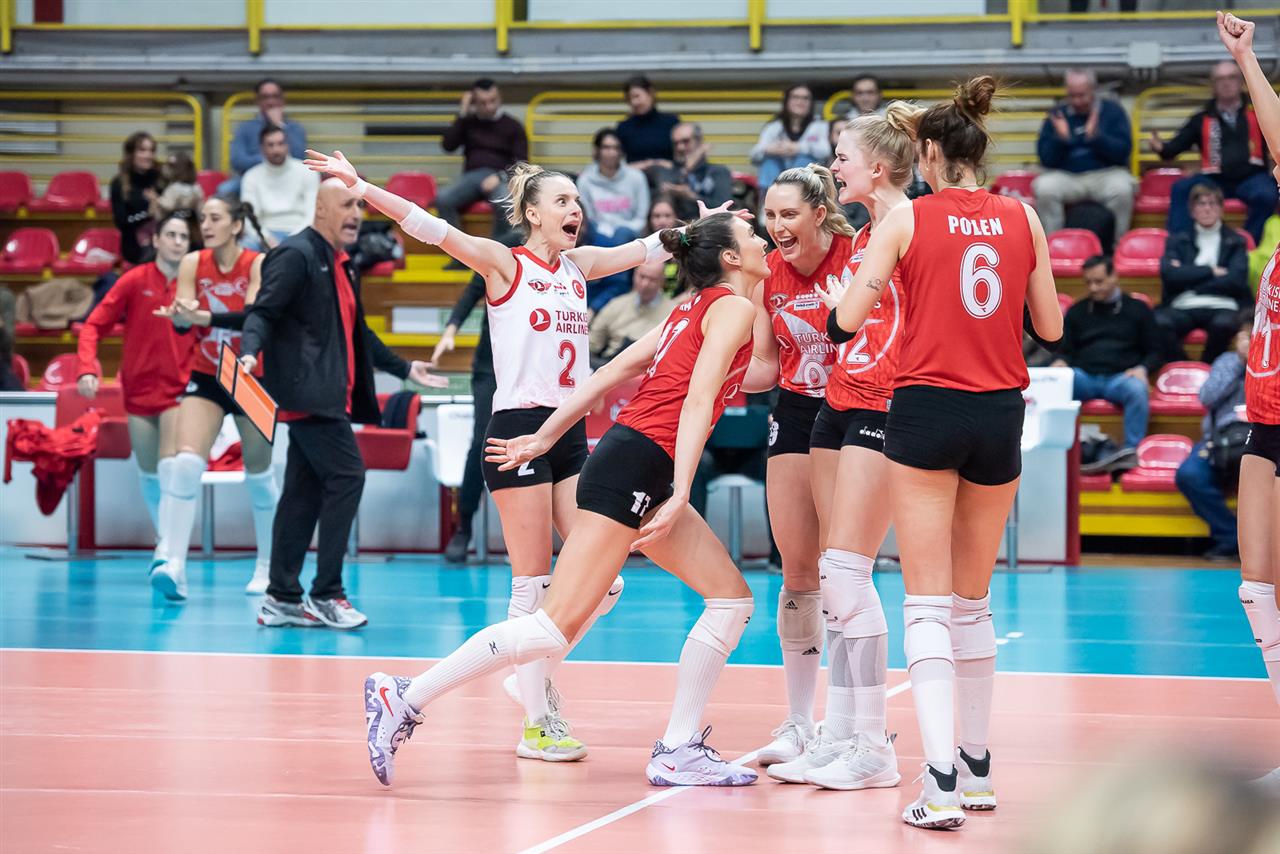 THY ISTANBUL cruised to a comprehensive 3-0 victory in Busto Arsizio
"When we did face difficulties, we should have kept pushing hard against a top-level team. Instead of doing so, we tried too complex solutions. We had an excellent block performance, but our attack and defence were not good at all. Their opposite was very good and played an extraordinary game. It will be very difficult in Istanbul, but it would have been in any case regardless of tonight's result."
Marco Musso
Head coach of e-work BUSTO ARSIZIO
THY showed up at the e-work arena without their opposite hitter, Kiera Van Ryk (out due to injury), who nevertheless was well replaced by Polen Ünver, the top scorer of the match with 17 points (45% in attack plus 2 blocks). Star setter Naz Aydemir Akyol orchestrated the match very well for THY ISTANBUL, with all the attackers delivering with consistency – Hanna Orthmann (14 points) and Madison Kingdon Rishel (10) did very well too, as the Turkish team scored 11 blocks vs seven for the Italians.
Loveth Omoruyi's 13 points and Rosamaria Montibeller's 11 were not enough for e-work Busto Arsizio to put up more of a fight. Coach Musso tried various solutions during the match, with Sofia Monza and Valeria Battista stepping in as setter and opposite, and by replacing Alice Degradi with Lena Stigrot, but THY ISTANBUL fully deserved the victory.
The return match in Istanbul next Tuesday at 18 local time at Burhan Felek Voleybol Salonu will define the eventual winners of this double header. BUSTO ARSIZIO will need to register a 3-0 or 3-1 away victory to go for the Golden Set.
"I am very happy, not just for the score. We had some physical problems, and we were a little worried before the match: Van Ryk was not here, Ünver had fever until yesterday, but she played a very good match. The whole team played a very careful tactical match and deserved the victory."
Marcello Abbondanza
Head coach of THY ISTANBUL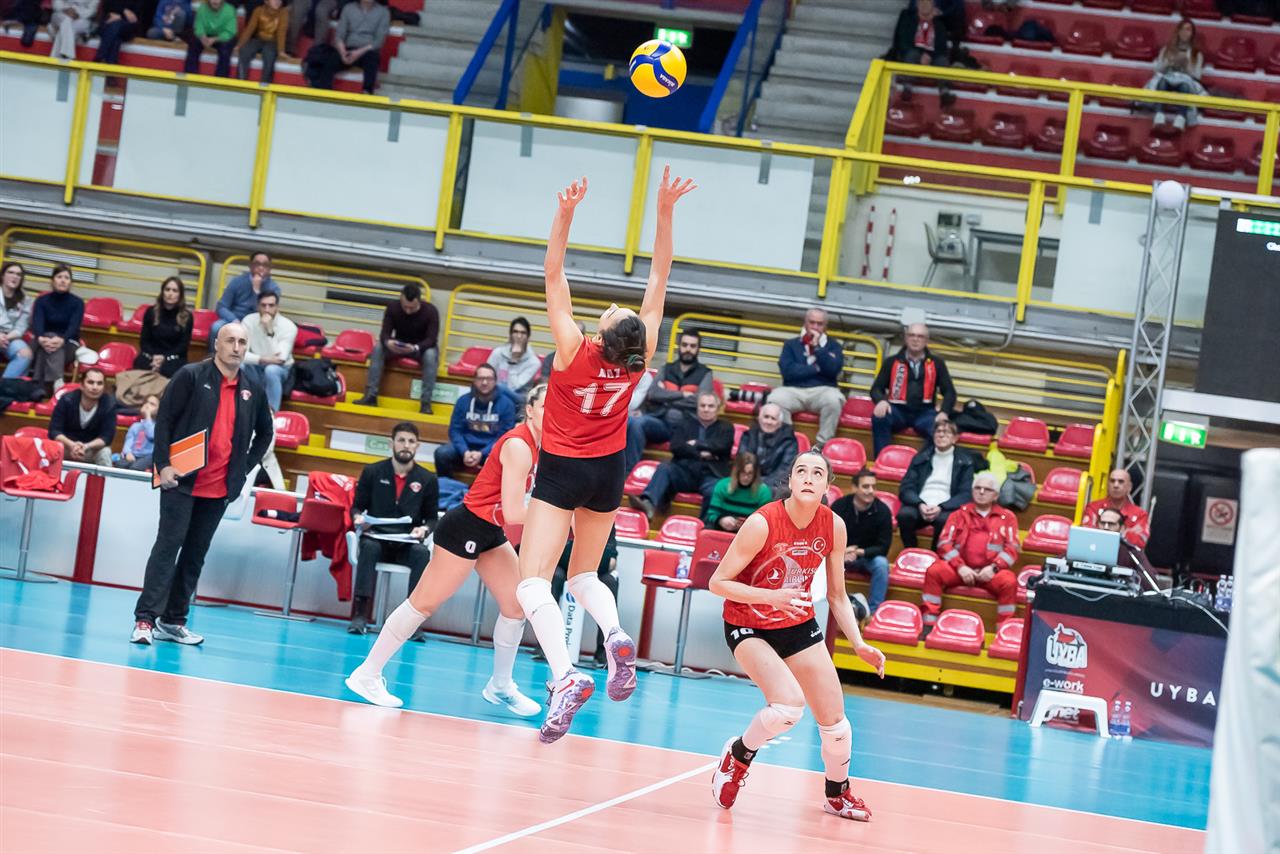 Naz Aydemir Akyol showed glimpses of her class while playing for the Turkish club