Club Volleyball
SCANDICCI cruise to straight-set victory in Zagreb
Savino Del Bene SCANDICCI of Italy lived up to their status of pre-favourites as they claimed a 3-0 away victory (25-19, 25-22, 25-19) at Mladost ZAGREB in the first of two matches between these teams scheduled for the 8th Finals of the women's CEV Volleyball Cup 2023.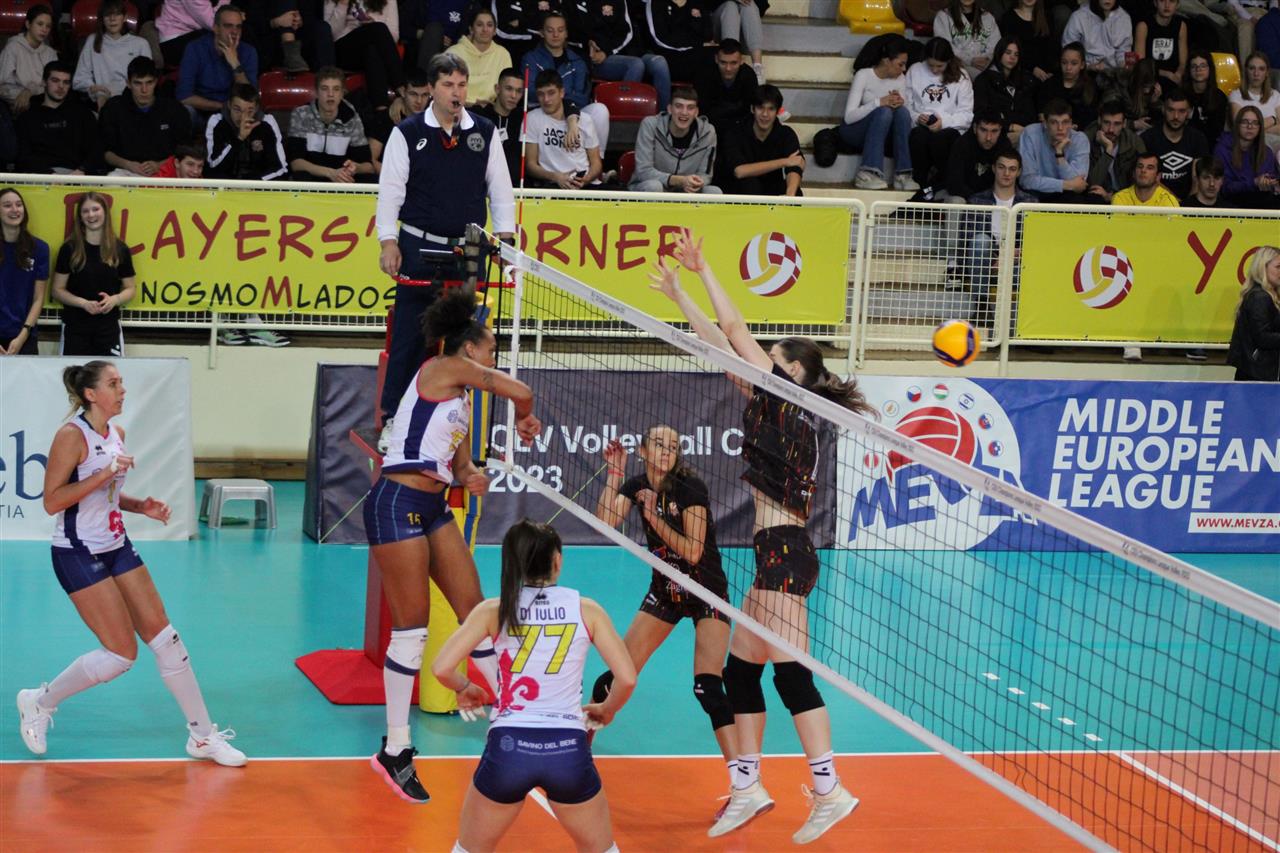 Haley Washington in action for Savino Del Bene SCANDICCI in their away match with Mladost
Some 450 fans passionately supported the home side at Dom Odbojke Bojan Stranic and even though Mladost put up a real fight, Savino Del Bene emerged as the eventual clear winners of this fixture. The Italians, winners of the CEV Challenge Cup last season, used some of their younger and less experienced players, which accounted for more chances for Mladost to keep the score tight and close for quite some time. Andrea Mihaljevic eventually top scored for Mladost with 13 points, as Yana Shcherban and Haleigh Washington recorded 12 apiece for SCANDICCI.
"I think we played a good match, but SCANDICCI is a great team, and they currently sit in second place in their national league. We hope for a good match in Italy, where we could maybe take one set or make them at least feel a bit nervous. They are solid in every aspect of the game, and they showed tonight that they are among the world's top teams."
Miodrag Stojakovic
Head coach of Mladost ZAGREB
Karla Antunovic, player of Mladost: "Congratulations to SCANDICCI on their performance and victory. Anyone could see tonight that they are among the best teams in Europe. We did the best we could, and I am proud of my team."  
"Maybe we did not play as good as we can, but it was important to win and to take three points from this match. This gives us more of an edge for the next match, especially as we have a very intense schedule these weeks. I am happy with the performance of some players who usually do not get that much time on the court. We know that the re-match will be as difficult as tonight's game, but we will be ready."
Massimo Barbolini
Head coach of Savino Del Bene SCANDICCI
Isabella Di Iulio, player of Savino Del Bene: "I agree with my coach, it was important to win in three sets and to rotate the players as well, so that all feel comfortable when taking to the court."