Snow Volleyball
Turkey and France triumph with gold at Kayseri-Erciyes European Tour stop
The CEV Snow Volleyball European Tour returned to Kayseri-Erciyes for the first time since 2019 – and the event held at the Turkish resort was a major success – for the home teams as well.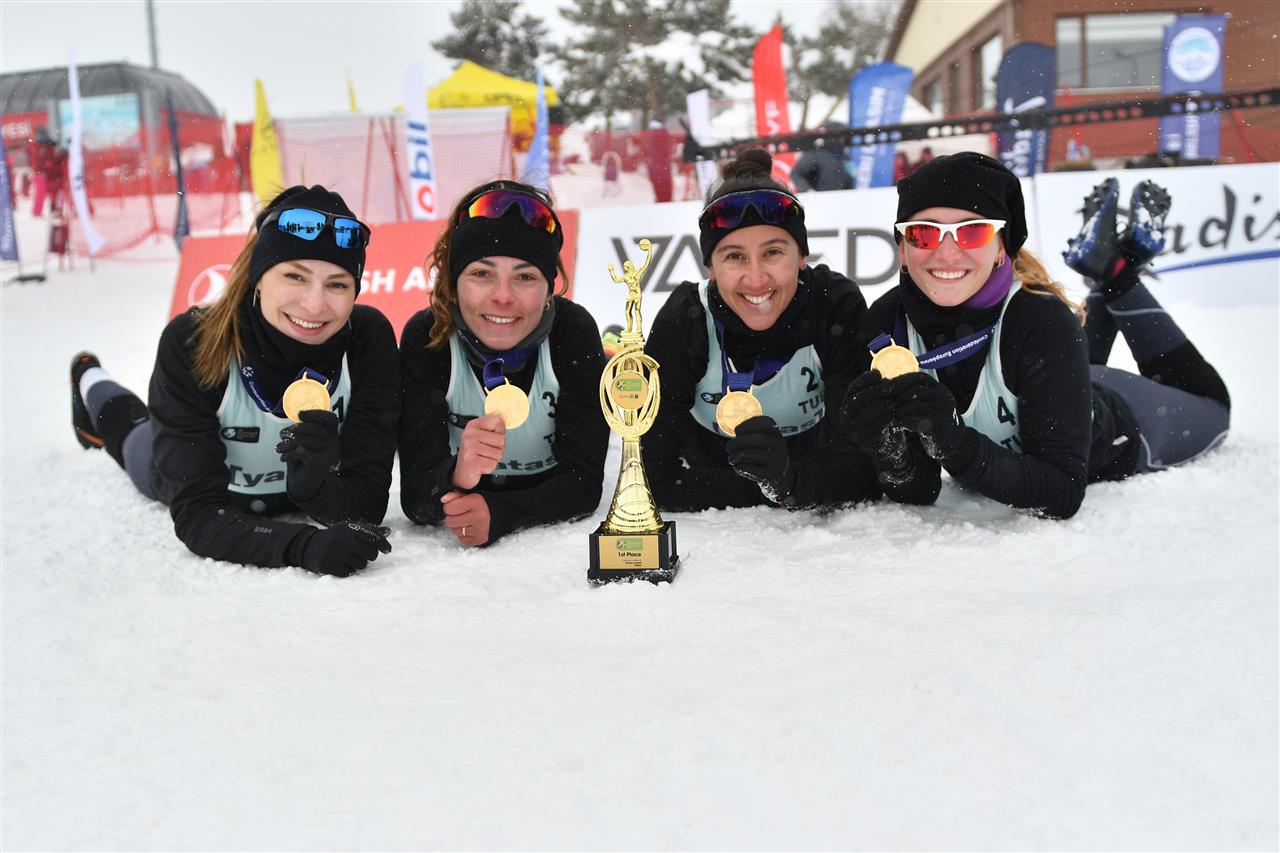 The Turkish quartet celebrate their triumph on home snow
The quartet consisting of Simge Yalçın, Merve Çelebi, Bahanur Gökalp and Sanem Baş did not suffer a single setback throughout the women's competition – and they did not drop a set even in the semis and gold medal match with Italy and Hungary, respectively. Despite losing the final, Hungary celebrated a historic achievement – their first medal from any international Snow Volleyball competition – and Italy completed the podium in the bronze medal position.
The four players from Turkey improved on the bronze medal they had won earlier this season again on home snow – more specifically at the season opener held in Kahramanmaras.
"Maybe the final match was easy, but the weather conditions made us very tired. We played in countries such as Russia and Argentina, but adjusting to the weather conditions here was more challenging than adjusting to the actual opponent. We are very happy and proud to have won a gold medal in our own country and to sing our national team. We are going to Wagrain in the coming days. Our goal there, too, is to win a gold medal."
Bahanur Gökalp
Player of Turkey
Turkey's Sefa Urlu, Batuhan Kuru, Sacit Kurt and Necmi Ayberk Güllük defeated Italy 2-0 (17-15, 15-10) in the men's semi-finals. At the end of a fierce fight, however, France edged the home side 2-1 (15-13, 11-15, 15-10) to secure gold – as Turkey and Italy completed the podium. The French trio – Petrov, El-Ghouti and Saint-Vanne – improved on the fourth place they had to be content with in Kahramanmaras.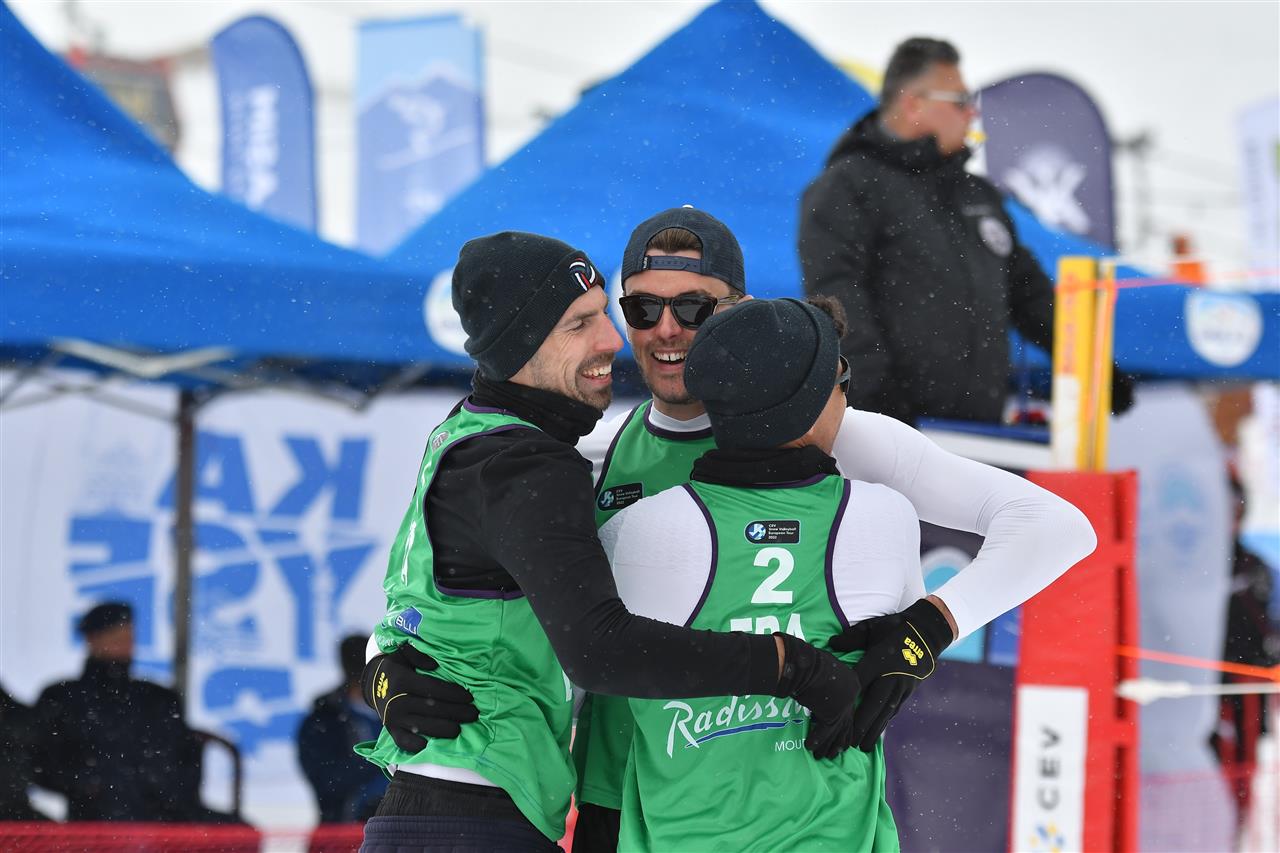 A team from France claimed top honours from the men's competition
"I am very happy that we won the silver medal. We did our best against France in the final match, and I think we performed well. Although our opponent was much more experienced than us, it was a competitive match. I think we played good matches with the support of the audience today. We are a young team, the matches we play are both an experience and a benefit to our development. Our goal in Wagrain is to be on the podium again."
Necmi Ayberk Güllük
Player of Turkey
The CEV Snow Volleyball European Tour will resume – and finish – later this week with the third stop scheduled to take place at the cradle of the sport, Wagrain in the Austrian Alps.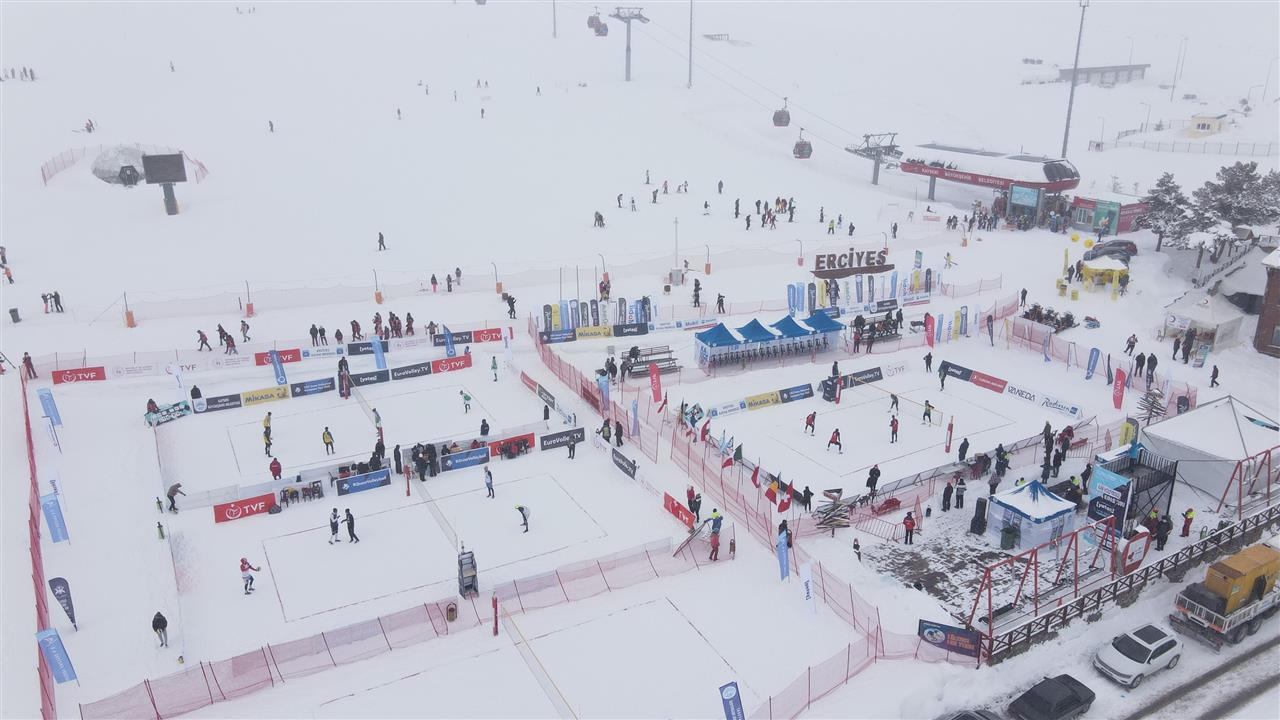 An aerial view of the venue set up at one of Turkey's most popular ski resorts