Information
European Youth Olympic Festival
The European Youth Olympic Festival (EYOF) is a multisport event which takes place in two year cycles, in odd years. It is open to young European athletes between the ages of 14 and 18. It is designed to provide the first 'Olympic' experience for young European athletes and a take-off platform for our sports stars of the future.
The European Youth Olympic Festival belongs to the European Olympic Committees (EOC), and is organised by cities and countries who are appointed through a rigorous selection process. The first edition took place in 1991 in Brussels (BEL); the festival also has a winter edition which began in 1993 in Aosta, Italy (ITA).
The 2023 edition will be taking place in Maribor, Slovenia.
Go to the EYOF 2023 website
---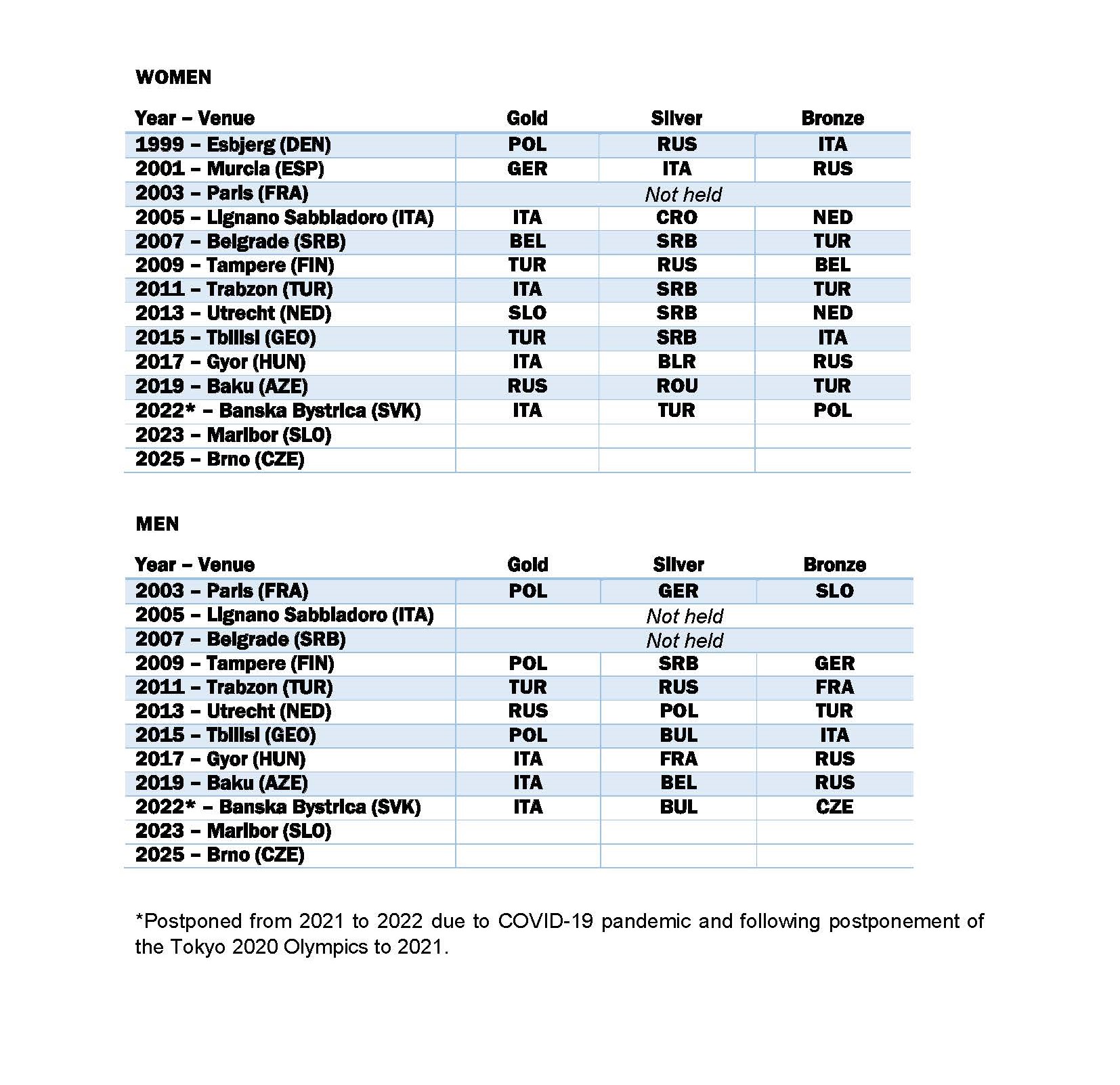 1991 Brussels (Belgium)
1993 Valkenswaard (Netherlands)
1995 Bath (Great Britain)
1997 Lisbon (Portugal)
1999 Esbjerg (Denmark)
2001 Murcia (Spain)
2003 Paris (France)
2005 Lignano Sabbiadoro (Italy)
2007 Belgrade (Serbia)
2009 Tampere (Finland)
2011 Trabzon (Turkey)
2013 Utrecht (The Netherlands)
2015 Tbilisi (Georgia)
2017 Győr (Hungary)
2019 Baku (Azerbaijan)
2022 Banská Bystrica (Slovakia)