Volleyball
#EuroVolleyU21W and #EuroVolleyU22M draws completed
Volleyball fans can start counting the days to the inaugural #EuroVolleyU21W and #EuroVolleyU22M, which will be taking place in mid-July in Italy and Poland, respectively. The tournaments will crown the first-ever European champions in these age groups – specifically introduced in order to aid the transition of our rising stars to the senior ranks.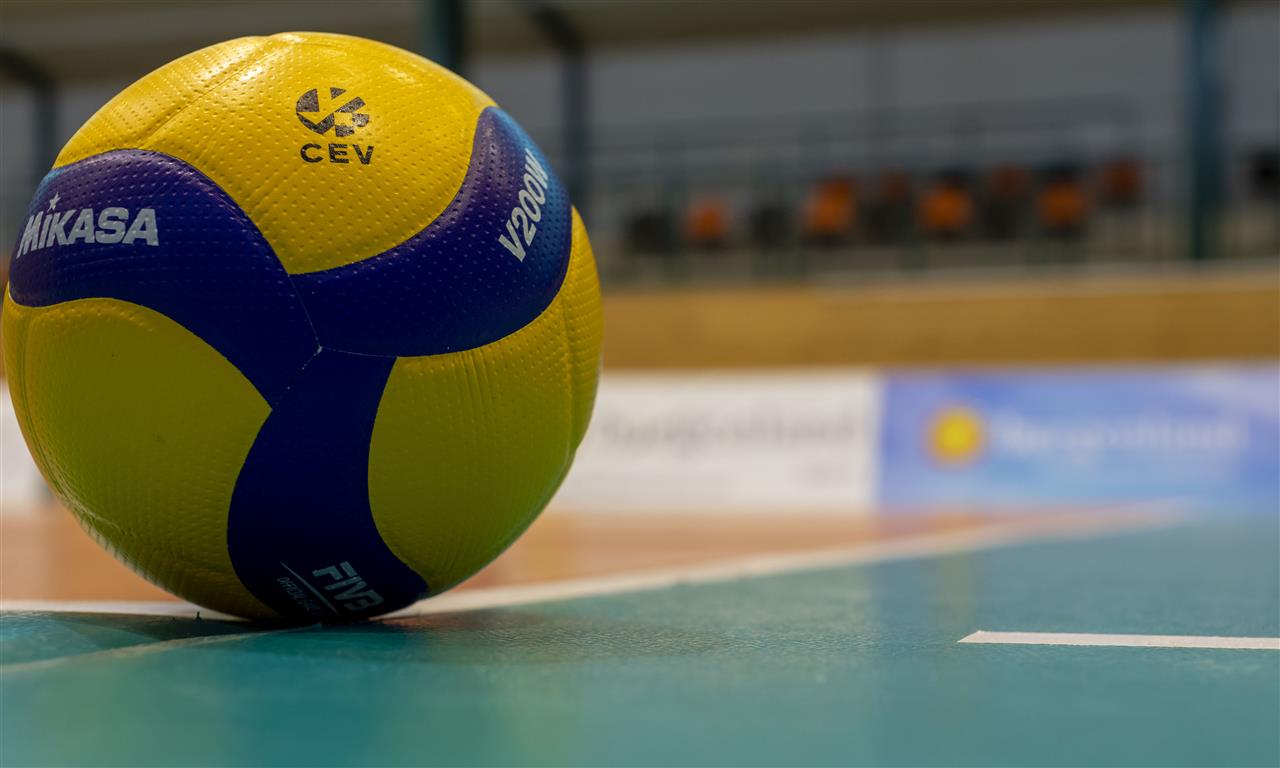 The reigning U20 women's world champions, Italy will be hoping for further success when #EuroVolleyU21W takes place from July 12-17 in Cerignola and Andria, Apulia. However, their journey in the competition will start with a challenging pool stage, featuring the very same opponent – Serbia – they beat in last year's U20 World Championship gold medal match. Austria and Ukraine complete Pool I where they will be playing the role of underdogs, hoping to take as much experience as possible and to pose a threat to their more decorated rivals. Volleyball powerhouses Turkey and Poland feature in Pool II – with Denmark and Israel as the outsiders in the group.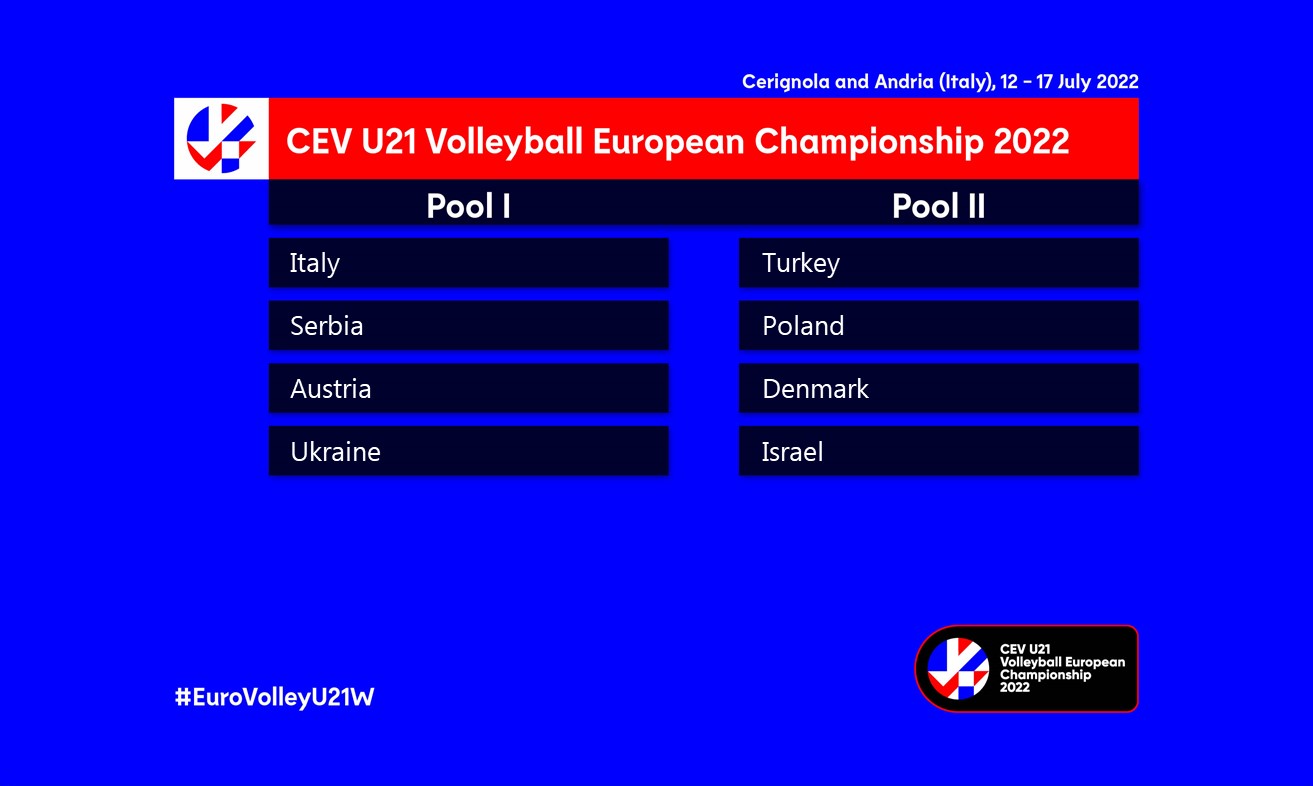 The U22 men's competition will run from July 12-17 as well in the city of Tarnow, southern Poland. The hosts – bronze medallists at the latest U21 World Championship – will be playing France, Serbia and Austria in Pool I – whereas reigning U21 men's world champions Italy are due to take on the national teams of the Netherlands, Turkey and Montenegro in Pool II. Montenegro made history at this past month's qualifiers by reaching the final round of an age-group European Championship for the first time in their history – without playing host to the actual competition.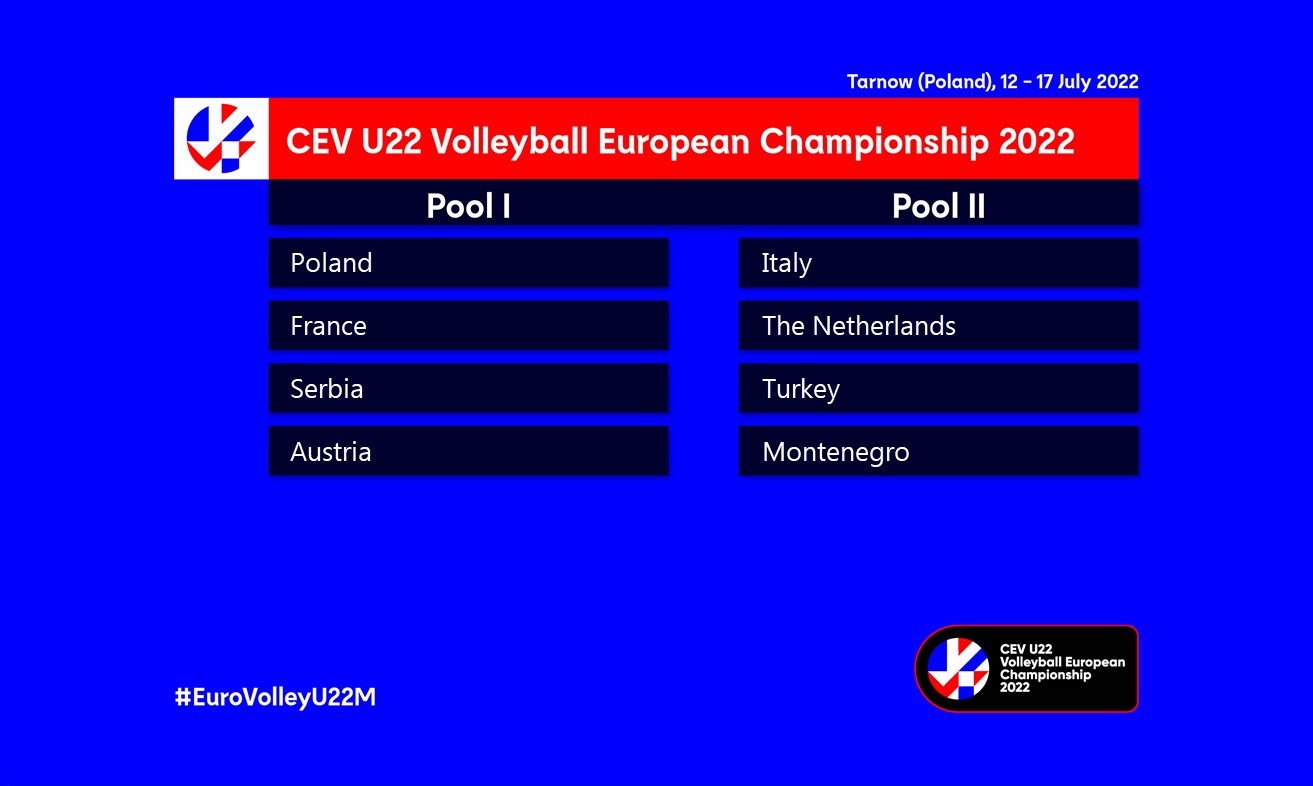 The top two teams from each pool will be playing crossed semi-finals followed by the gold and bronze medal matches. As these inaugural championships are some sort of a 'test event', the Final Round features eight teams per gender – and not the 12 sides usually contesting this stage of a continental championship.