Volleyball
Exciting Day 1 of the 2022 CEV Coaches Convention
Author:
Victoria Georgieva
An action packed first day of the 2022 CEV Coaches Convention took place this Saturday in the capital of North Macedonia - Skopje, where this year's edition of the event is taking place (16-18 September). 
Speakers John Kessel and Kiattipong Radchatagriengkai participated in both theoretical and practical sessions, attended by 160+ attendees.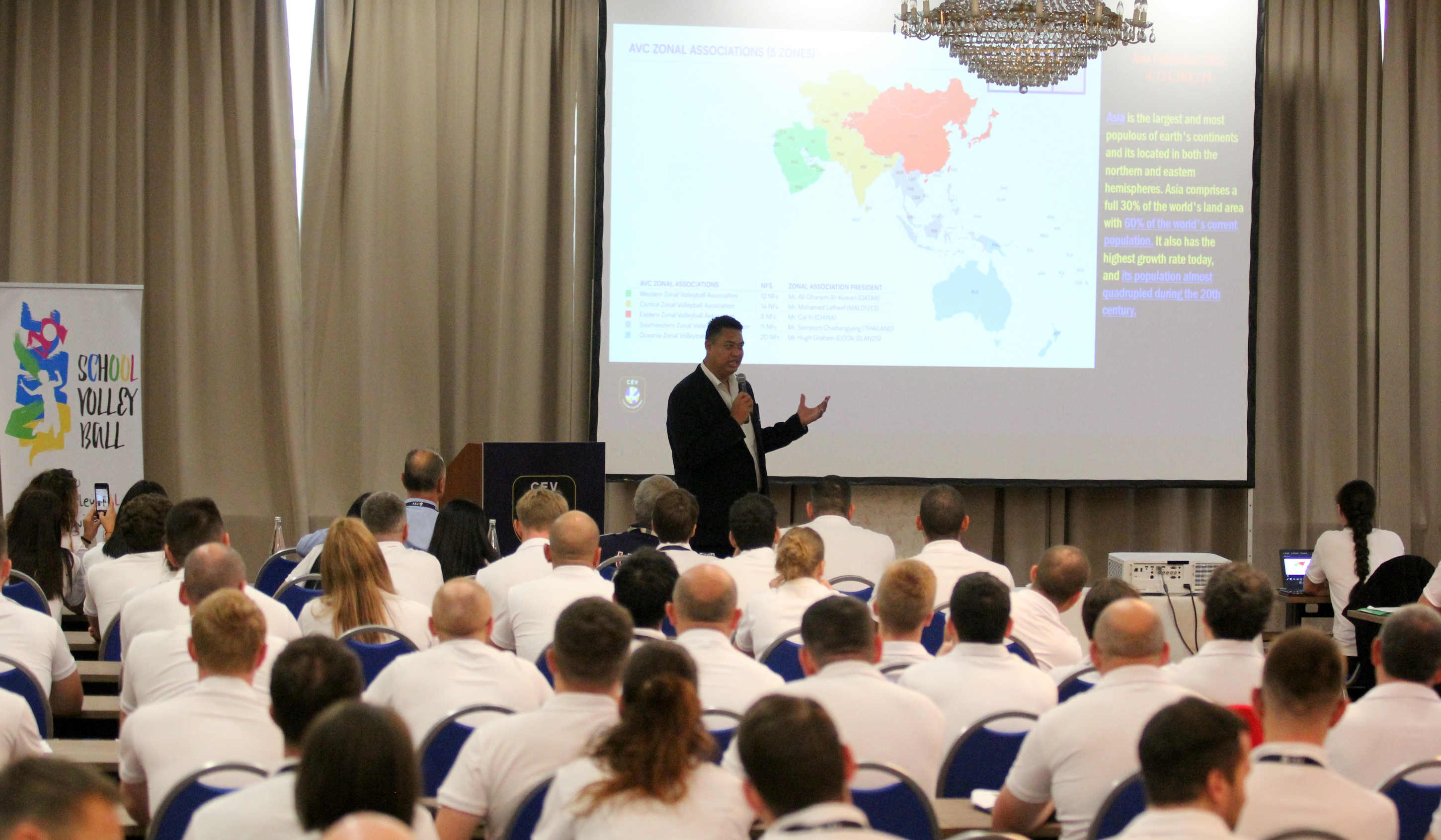 Mr. Kiattipong Radchatagriengkai during his presentation
The president of the CEV Development Working Group Mr. Özkan Mutlugil welcomed all participants in the beginning of the morning session. Mr. Mutlugil conveyed a strong message on the important mission the CEV is on - working with kids, their Volleyball development and the growth of the sport.
Mr. Radchatagriengkai got the ball rolling with a presentation, focused on spreading love for the game in the kids' hearts. The coaches and teachers learned that passion for the sport can lead them even in the difficult times.
Sharing his wide experience, the former head coach of the Thai women's national team, acknowledged how important it is to be able to welcome change, and stay positive. Later on, he delved into more details about the biomechanisms of players, and presented the Asian perspective of how Volleyball is being promoted in the schools.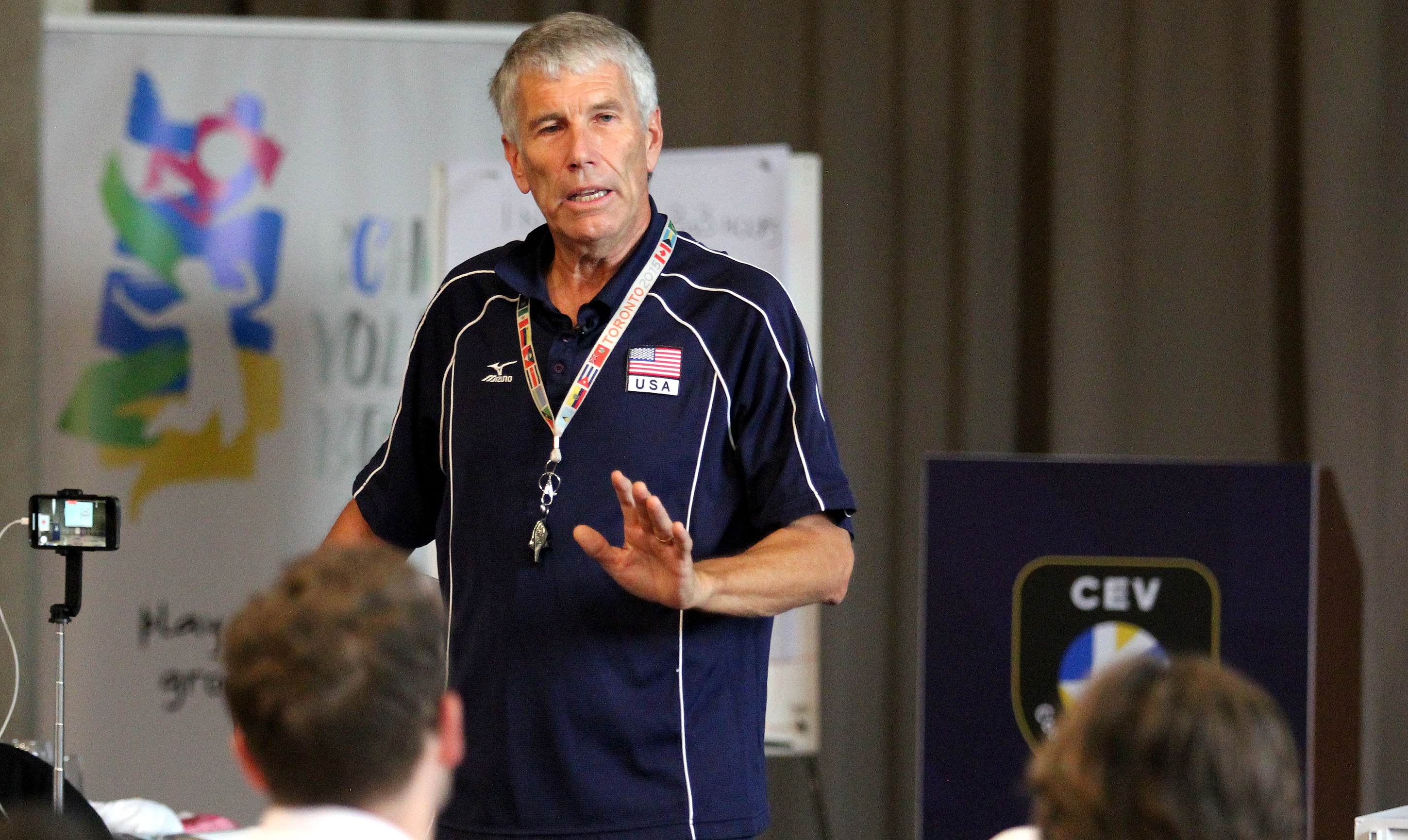 John Kessel during his presentation
An inspirational presentation by USA Volleyball pioneer John Kessel provoked thoughts on how the correct use of the language and a positive approach and mindset towards the error can make the difference not only a specific training, but in the long term as well. 
Mr. Kessel also made a parallel between how "the young coach John from 40 years ago" transitioned to the "older coach John now", what the lessons learned are and how to avoid some of the mistakes his younger colleagues might do. The member of the AVCA Hall of Fame conveyed many messages to the attendees, one of them on being open-minded: "We are not saying ´This is right and this is wrong!", Kessel stated.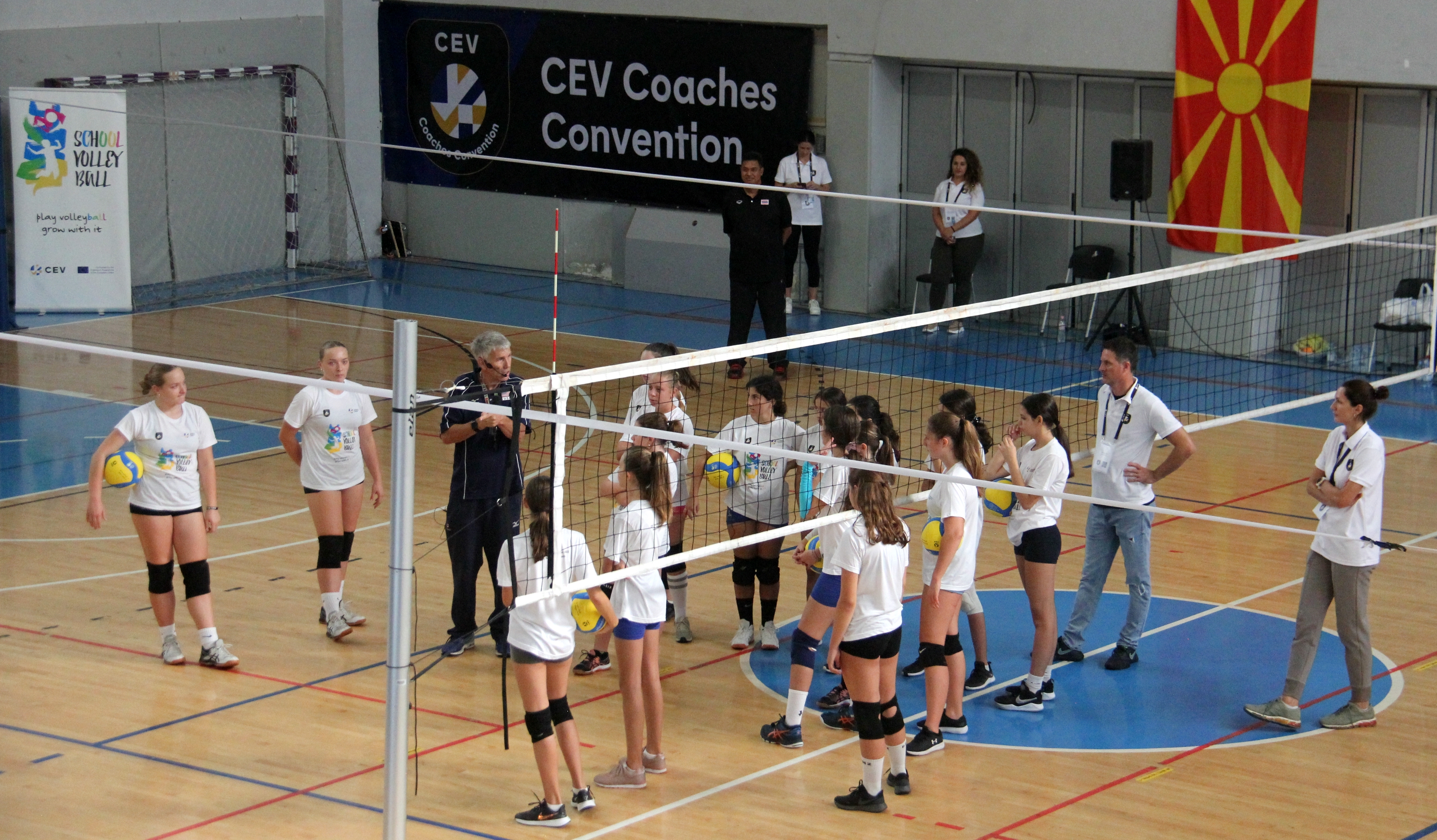 Practical session with John Kessel
Later on Saturday, the practical sessions with the two specialists took place. Girls U12 and U14 participated in the interesting trainings, prepared by Radchatagriengkai and Kessel, and while they were having fun, the coaches themselves were taking notes and gaining inspiration.
The day was wrapped up with a networking event where the attendees could better get to know each other, and the situation of Volleyball Development in the different countries. 
The CEV Coaches Convention continues tomorrow, with panel discussions between the two speakers.