Volleyball
It's Britt Herbots' World: Top Performers at the Volleyball World Championship
Belgian star Britt Herbots became a part of volleyball history this past weekend when she managed to score 41 points against The Netherlands at the World Championship, one of only three players in the history of the World Champs to have ever managed to score 40 or more points in one match (Italy's Paola Egonu 45 pts in 2018 & Yelena Pavlova 40 pts in 2006).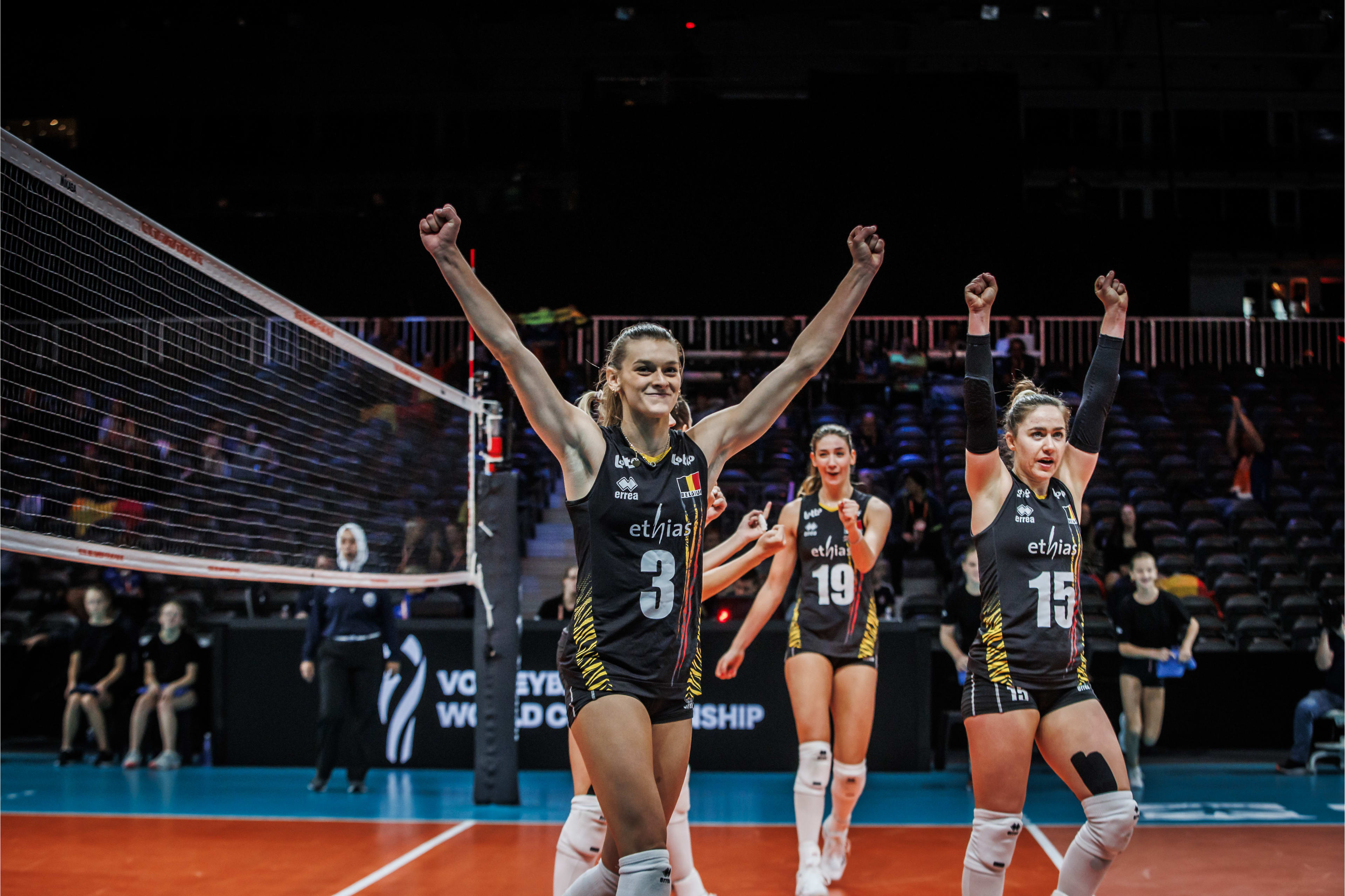 Britt Herbots celebrating vs The Netherlands (photo volleyballworld.com)
The consistency shown by Britt throughout the Pool Phase 1 of the tournament has been incredible, leading the scorers' rankings at the halfway mark and now adding even more to her tally (123 pts) before the teams move on to Pool Phase 2, set to start today, 4th October.
Behind her in the Best Scorers' ranking we see two very familiar names for fans of European Volleyball. Poland's Magdalena Stysiak (110 pts) and Türkiye's Ebrar Karakurt (103) have been doing a great job to push their teams into the next phase and with a very good chance of moving into the quarter finals.
The Belgian also sits at the top of the Best Attackers' ranking (113 pts), with China's Yingying Li in second on 94 pts and Magdalena Stysiak on the last spot of the podium (91 pts).
A huge asset for the Belgians so far in the tournament has also been Marlies Janssens, whose 23 blocks put her at the top of the ranking, ahead of Argentina's Herrera Rodriguez (21 blocks) and Puerto Rico's Neira Ortiz (19 blocks).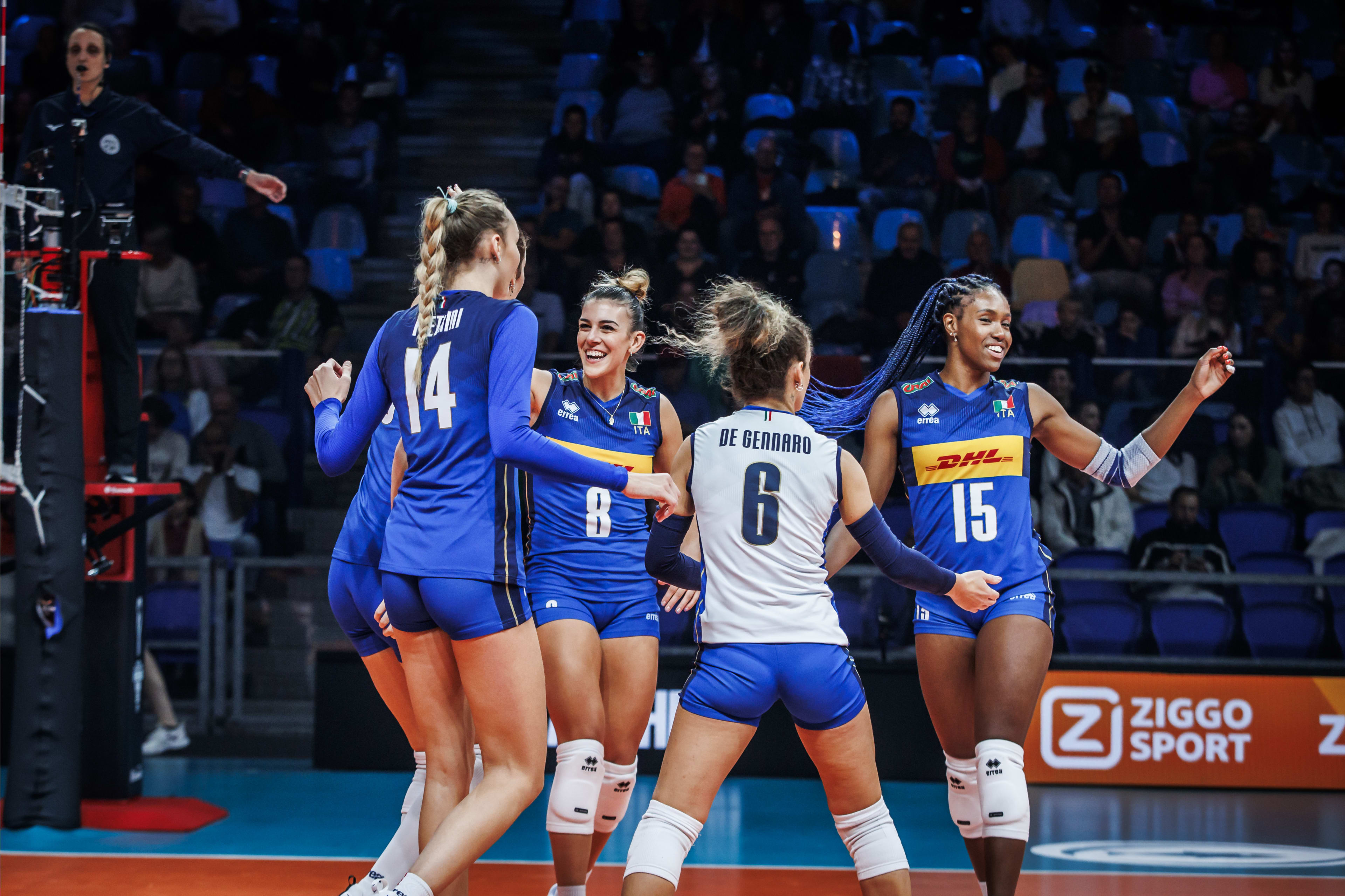 Italy's team huddle vs Kenya (photo: volleyballworld.com)
Elsewhere, Italy's Monica de Gennaro continues to be the Best Digger of the tournament (74), by quite a margin. She is followed at the top by Dutch Myrthe Schoot (46) and Brenda Castillor (45) from the Dominican Republic.
Polish star, Joanna Wolosz has lost her leading spot in the Best Setters' rankings to China's Linyu Diao but remains in second position ahead of Lea Deak from Croatia, who has had to bow out of the tournament.
Find out more on volleyballworld.com