Volleyball
Team Portugal ready to 'take off'
The women's national team of Portugal will be making their European Silver League debut this Sunday at 4 pm against Georgia and three days later, they will host Montenegro, theoretically the most difficult opponent in Pool B, with both matches being played in the Pavilhao Municipal of Santo Tirso.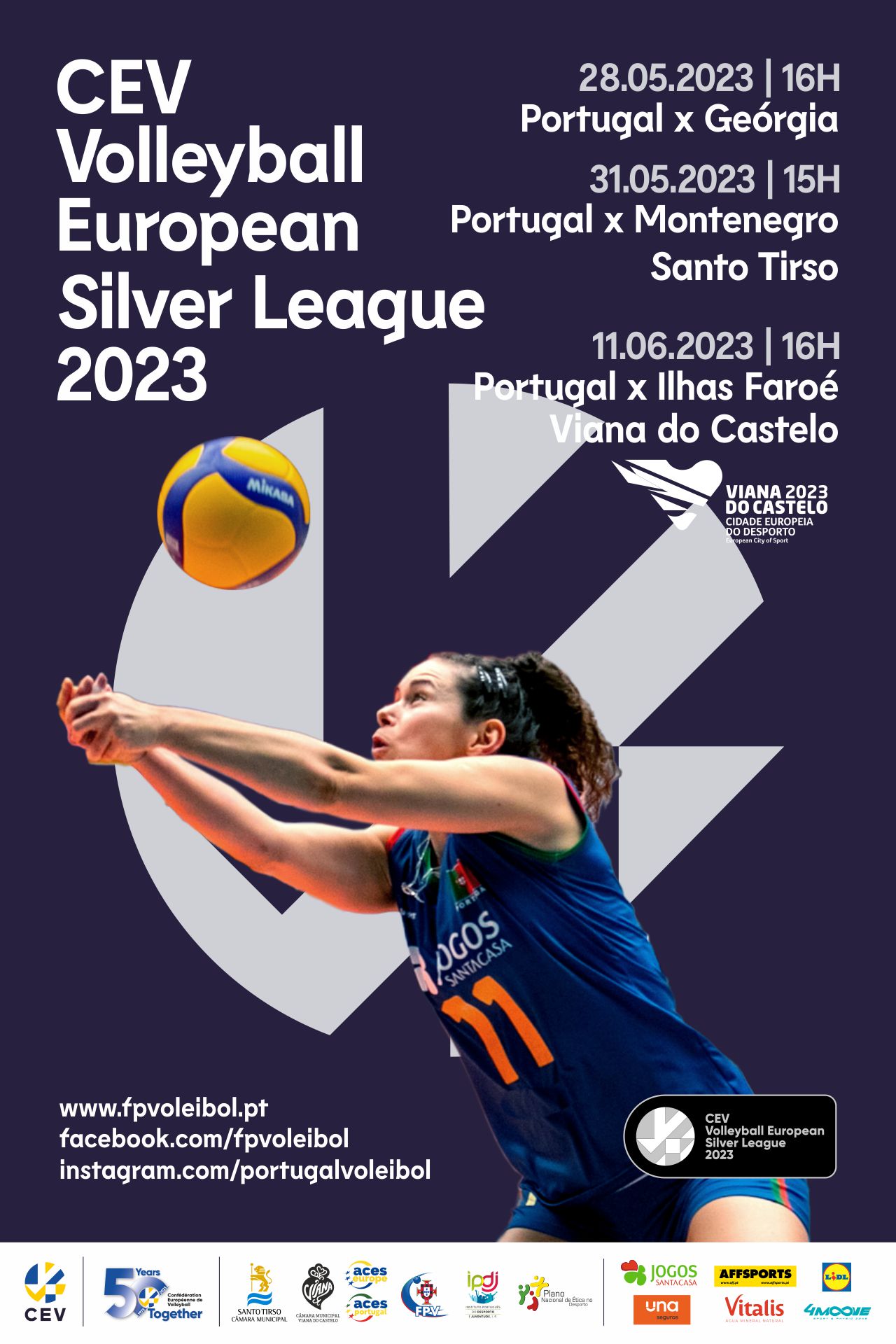 Afterwards, Portugal will travel to Torshavn, the capital of the Faroe Islands, where they will play their first away match on June 4, later receiving the islanders in Viana do Castelo, the European City of Sport 2023, on June 11.
Regarding their debut in the competition, head coach Hugo Silva highlighted: "Above all, we believe that starting to play at home gives some necessary comfort to fill in the lack of preparation matches. We hope that with these two initial matches, we can set a good pace for the rest of the competition. The fact that we know little about Georgia makes it very difficult to start, and as a rule, it is imperative to start with victories. Even with the changes in our national team, we formed a cohesive group and are ambitious enough to seek the best results, which include reaching another final. We know that we are going to have a strong opponent, Montenegro's team, which recently played good matches with Bosnia and Herzegovina [won the last one by 3-2, in Zenica], but we are here to give everything, as always, for our country."
In the European Silver League, Portugal will compete in Pool B against Georgia and Montenegro (Santo Tirso), and the Faroe Islands (Viana do Castelo). Pool A, on the other hand, features the national teams of Austria, Estonia, Latvia, and North Macedonia.
Portugal's roster includes the following players:
Setters: Eliana Durao (SL Benfica), Ana Carmo Figueiras (Sporting CP).
Outside Hitters: Margarida Maia (Castelo da Maia GC), Ana Afonso, Marlene Pereira (GC Vilacondense), Inês Pereira (PV2014/AV Col. Efanor), Alice Clemente (SL Benfica), Martha Hurst (CV Sayre Mayser Gran Canaria/ESP).
Opposite Hitters: Maria Reis Lopes (Leixoes SC), Julia Kavalenka (Anthea Vicenza Volley/ITA).
Middle Blockers: Kátia Oliveira (Clube Kairos), Sara Fernandes (Dumiense FC), Aline Rodrigues, Amanda Cavalcanti (Sporting CP)
Liberos: Joana Resende (AJM/FC Porto), Matilde Calado Rodrigues (SL Benfica).
The 2023 edition of the Silver League features two pools and the top two teams from each pool qualify for the Final Four, scheduled for June 24-25 in Graz, Austria. If the organisers (Austria) finish third or fourth in their pool, the two pool winners and the best runner-up will qualify for the Final Four together with Austria. The winners of the competition secure the right to contest the 2024 edition of the European Golden League.
In 2022, Sweden lifted the European Silver League trophy and secured their participation in the 2023 Golden League by beating Portugal 3-0 (25-19, 25-21, and 25-16) at the Idrottshallen in Lund, in a single winner-takes-all final match. Portugal reached the final with a record of six wins (in matches with Estonia, Slovenia, Sweden, and Luxembourg) and only two losses (to Sweden and Slovenia). In 2021, Portugal qualified for the Final Four of the competition after winning Pool B with five victories and only one defeat. Portugal eventually finished the competition in fourth place.
Action in this year's Silver League begins on May 27 and runs until June 25.