Star Player
Pavel PANKOV
Birth date
Nationality
Profile
Position
Spike Reach
Block Reach
Birth Place
14/08/1995
RUS
197 cm
Setter
330 cm
325 cm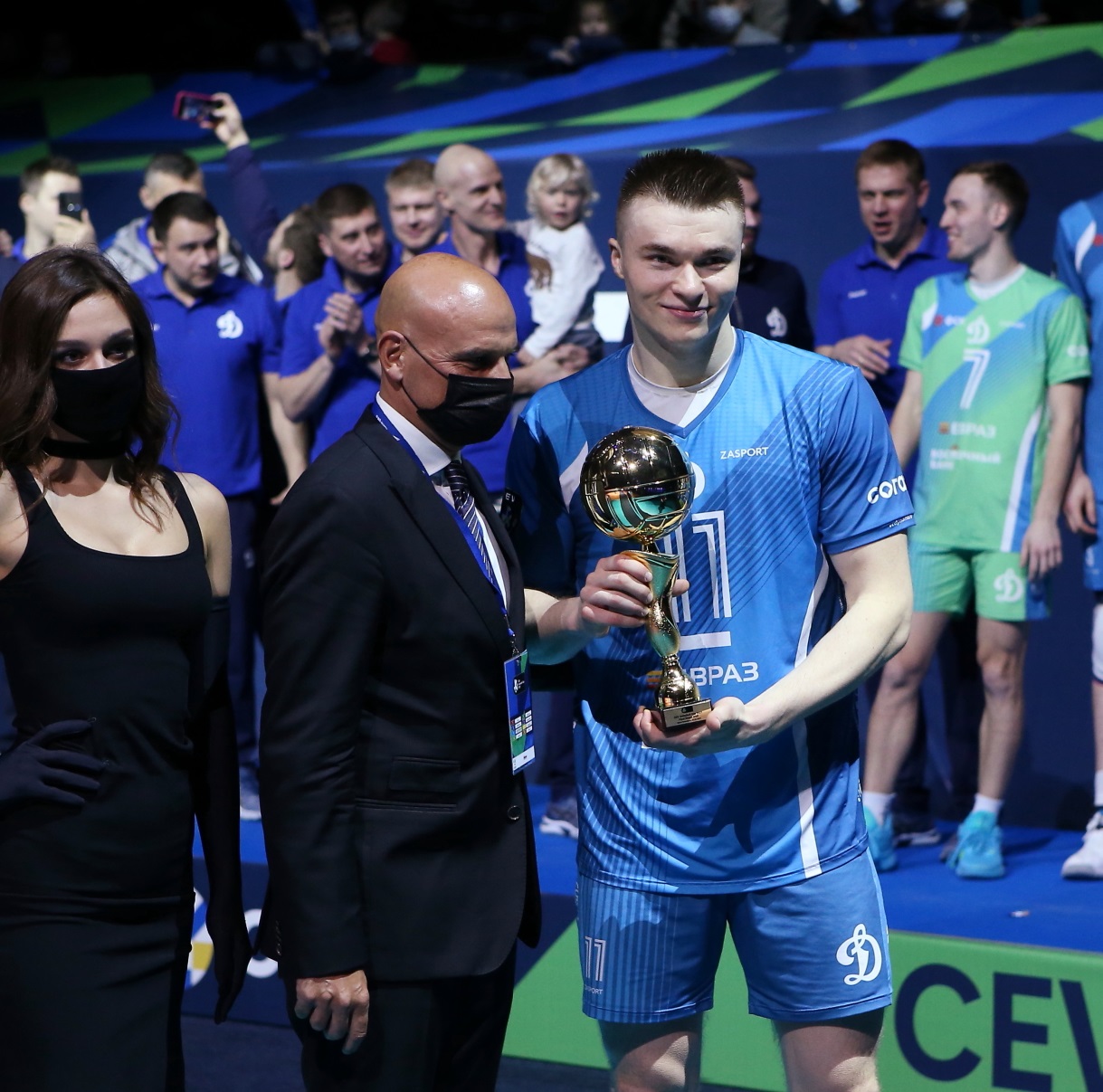 Data from entire career in CEV competitions, where statistics were gathered.
CEV Cup - Men is the second strongest annual club competition in Europe. The participating teams qualify through their national championships and national cups according to the CEV European Cups Ranking of their national federations. The tournament was launched in 1972 under the name Cup Winners Cup. In 2000, it was transformed into Top Teams Cup before getting its current name CEV Cup in 2007.
CEV Cup History
Leaders
In the history of the competition, five teams have won the trophy three times each – Italy's Piemonte Volley Cuneo, Leo Shoes Modena and Pallavolo Parma, Latvia's Elektrotechnika Riga and Russia's Dinamo Moscow. Another Italian team, Itas Trentino won the competition in 2019 before the competition was unfortunately cancelled in 2020 due to the coronavirus pandemic.  In 2021 in was Dinamo MOSCOW (pictured) who took the title.
Rank
Team
Country
1

Dinamo MOSCOW

2

Zenit SAINT PETERSBURG

3

MONTPELLIER Castelnau UC

3

VC Greenyard MAASEIK

5

C.S.M. Arcada GALATI

5

CV Guaguas LAS PALMAS

5

OK Nis NIS

5

VK Dukla LIBEREC

9

Amysoft Lycurgus GRONINGEN

9

Galatasaray HDI ISTANBUL

9

Hebar PAZARDZHIK

9

IBB Polonia LONDON

9

Mladi Radnik POZAREVAC

9

OK Vojvodina Seme NOVI SAD

9

SK ANKARA

9

Stroitel MINSK

17

CHAUMONT VB 52

17

Chênois GENEVE VB

17

Draisma Dynamo APELDOORN

17

Erzeni SHIJAKUT

17

Fino KAPOSVAR VC

17

Ford Levoranta SASTAMALA

17

Jihostroj ČESKÉ BUDĚJOVICE

17

Lindaren Volley AMRISWIL