Beach Volleyball
Austrians and Czechs lead all-European podiums in Ios
European teams from six different nations collected the medals available in this week's Volleyball World Beach Pro Tour Futures tournament in Ios, Greece, which came to an end on Saturday with the victories of Austria's Dorina Klinger/Ronja Klinger and Czech Republic's Vaclav Bercik/Matyas Dzavoronok.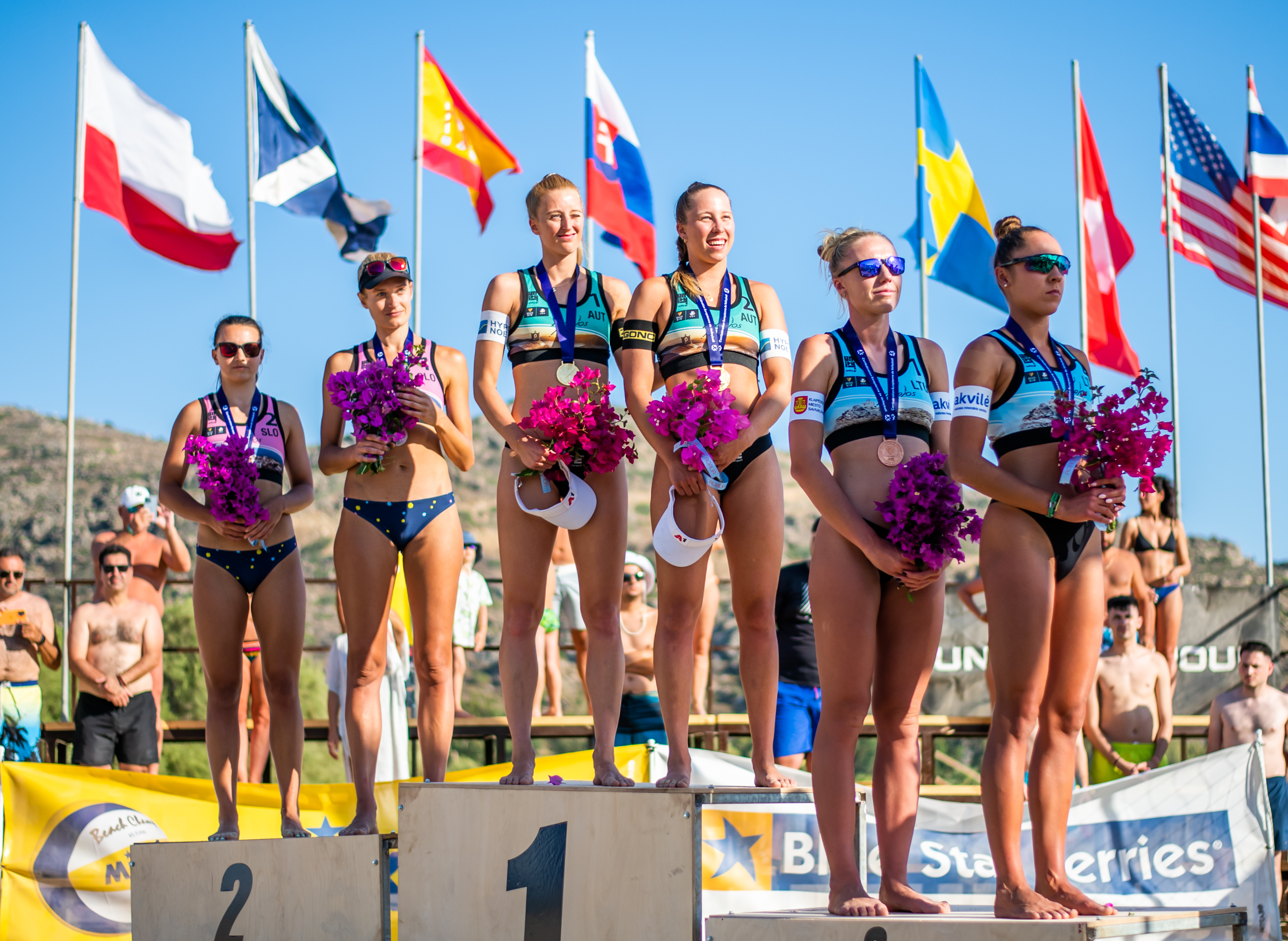 The Klinger sisters Ronja and Dorina stand at the top of the podium
In the women's tournament, the Klinger sisters Dorina, 25, and Ronja, 22, ended the week in perfect form, winning all of their five matches in Ios to secure their first medal in a Futures event after finishing fourth in Madrid and fifth in Klaipeda.
In the gold medal match, the Austrians came out on top in a hard-fought, three-set (20-22, 21-17, 15-11) battle with second-seeded Slovenians Tjasa Kotnik and Tajda Lovsin to claim the title.
Lithuanians Ieva Dumbauskaite and Gerda Grudzinskaite stepped on the podium in third place after they defeated Poles Katarzyna Kociolek and Marta Lodej in the bronze medal match in another three-setter (17-21, 21-10, 16-14).
The Czech Republic, Israel and England were the countries that won the medals in play in the men's tournament. Gold went to the 25-year-old Bercik and the 20-year-old Dzavoronok, who swept (21-15, 21-11) Israelis Eylon Elazar and Netanel Ohana to win their first Futures event after not making it out of the qualifier in Rhodes and Cervia. The Czechs won seven matches in three days in their journey to victory in Ios.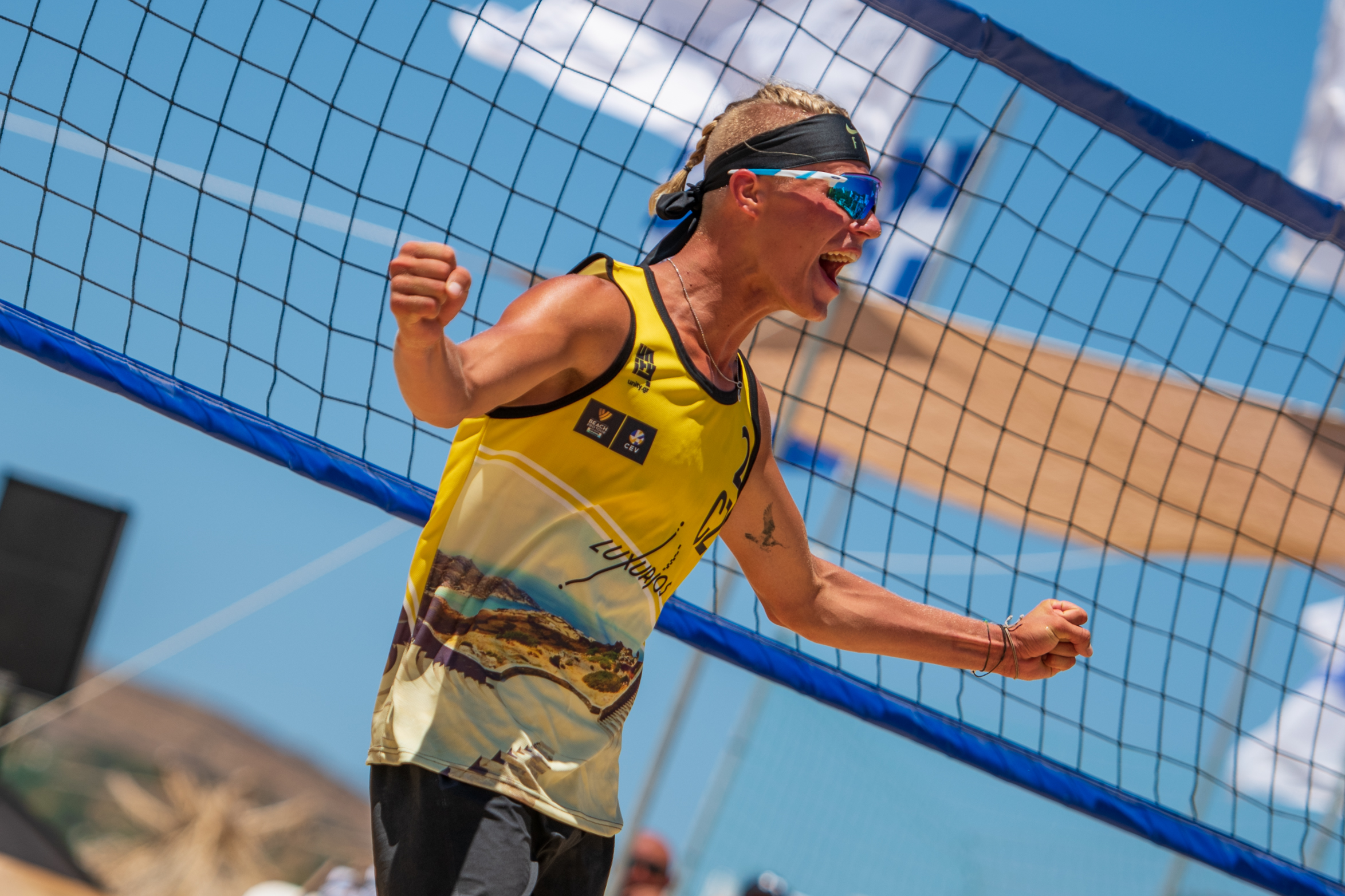 An enthusiastic celebration of Czech Matyas Dzavoronok
English Issa Batrane and Frederick Bialokoz took their country to the podium in third place after they topped Norwegians Nils Ringøen and Svein Solhaug in the two-set (21-15, 21-14) bronze medal match in Greece.
Another six Beach Pro Tour medals will be awarded on Sunday, when the Futures event in Giardini Naxos, Italy, comes to an end.