Beach Volleyball
Beach Pro Tour Futures resume in Budapest and Cortegaça
After a one-week break, Europe is set to host Volleyball World Beach Pro Tour Futures events again, with tournaments taking place in Budapest, Hungary, and Cortegaça, Portugal, between Thursday and Sunday.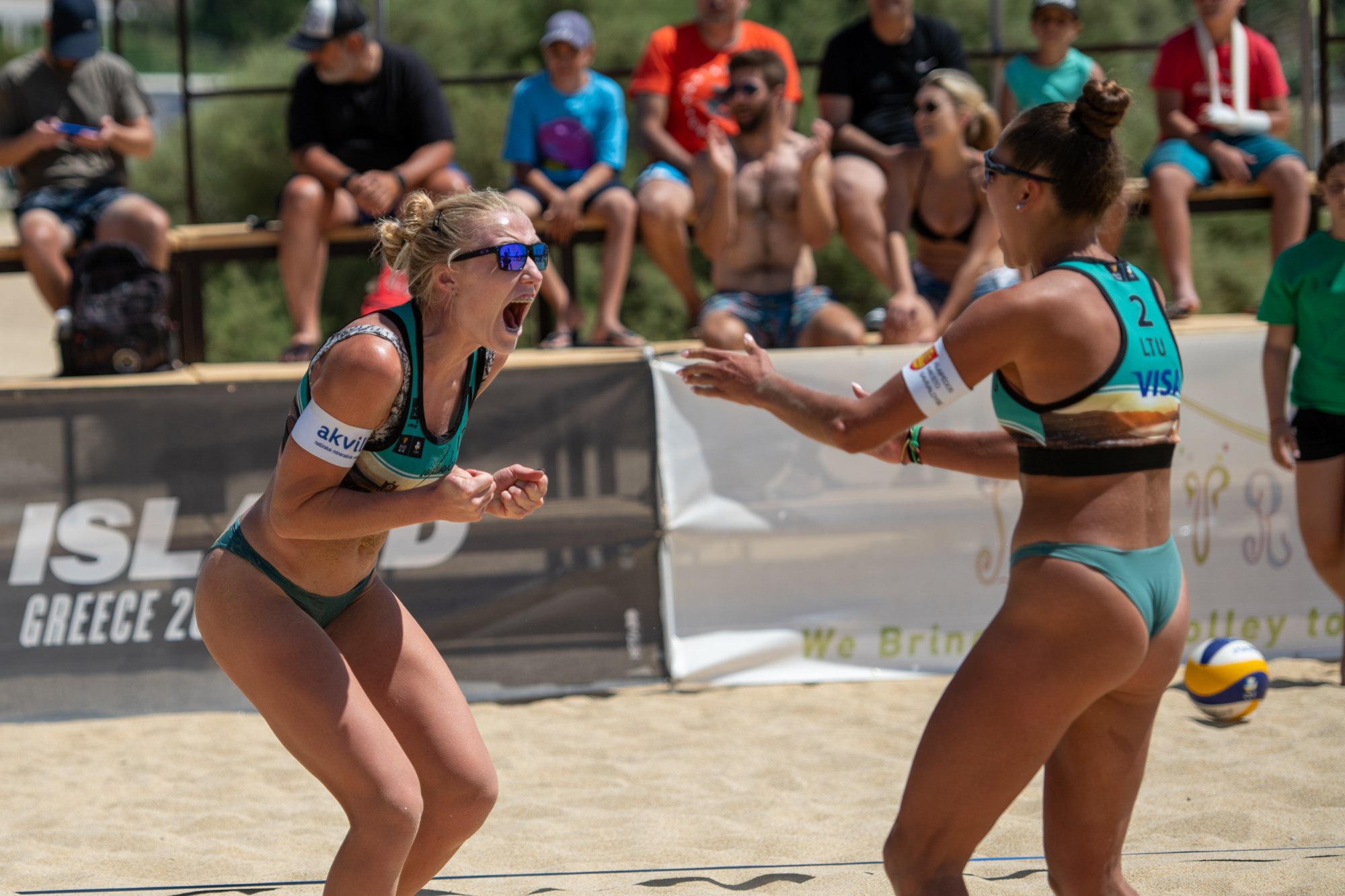 Dumbauskaite and Grudzinskaite will make a stop in Budapest before heading to Munich for the #EuroBeachVolley
Matches start in both cities on Thursday, with the qualifiers. These will be the first events held in both countries after the first 14 tournaments were played across Spain, Greece (2), Italy (4), Lithuania, Türkiye, Poland (3), Belgium and Slovenia.
Lithuanians Ieva Dumbauskaite and Gerda Grudzinskaite will use the event in Budapest, which will be played at the Lupa Beach, to fine-tune their game ahead of the 2022 EuroBeachVolley, which be played the following week in Munich, Germany.
Besides them, two other duos who were involved in continental events this season are Anna Popsilova/Martina Williams and Michala Frank/Michaela Brinkova, who represented the Czech Republic at last week's A1 CEV BeachVolley Nations Cup in Vienna, Austria.
Fellow Czechs Matyas Dzavoronok and Vaclav Bercik, who also competed in Vienna last week, are the top-seeded team in the men's tournament, which also features Austrian three-time Olympian and former #EuroBeachVolley winner Clemens Doppler and his partner Thomas Kunert.
The Hungarian event will be played by 56 teams (half in each gender) from 28 countries. The European continent will be represented by duos from hosts Hungary (10), Poland (5), the Czech Republic (4), Lithuania (4), Italy (3), Sweden (3), Austria (2), Germany (2), Scotland (2), Bulgaria, Greece, Israel, Latvia, Moldavia, Monaco, the Netherlands, Norway, Slovenia, Spain, Serbia, Switzerland, Türkiye and Ukraine.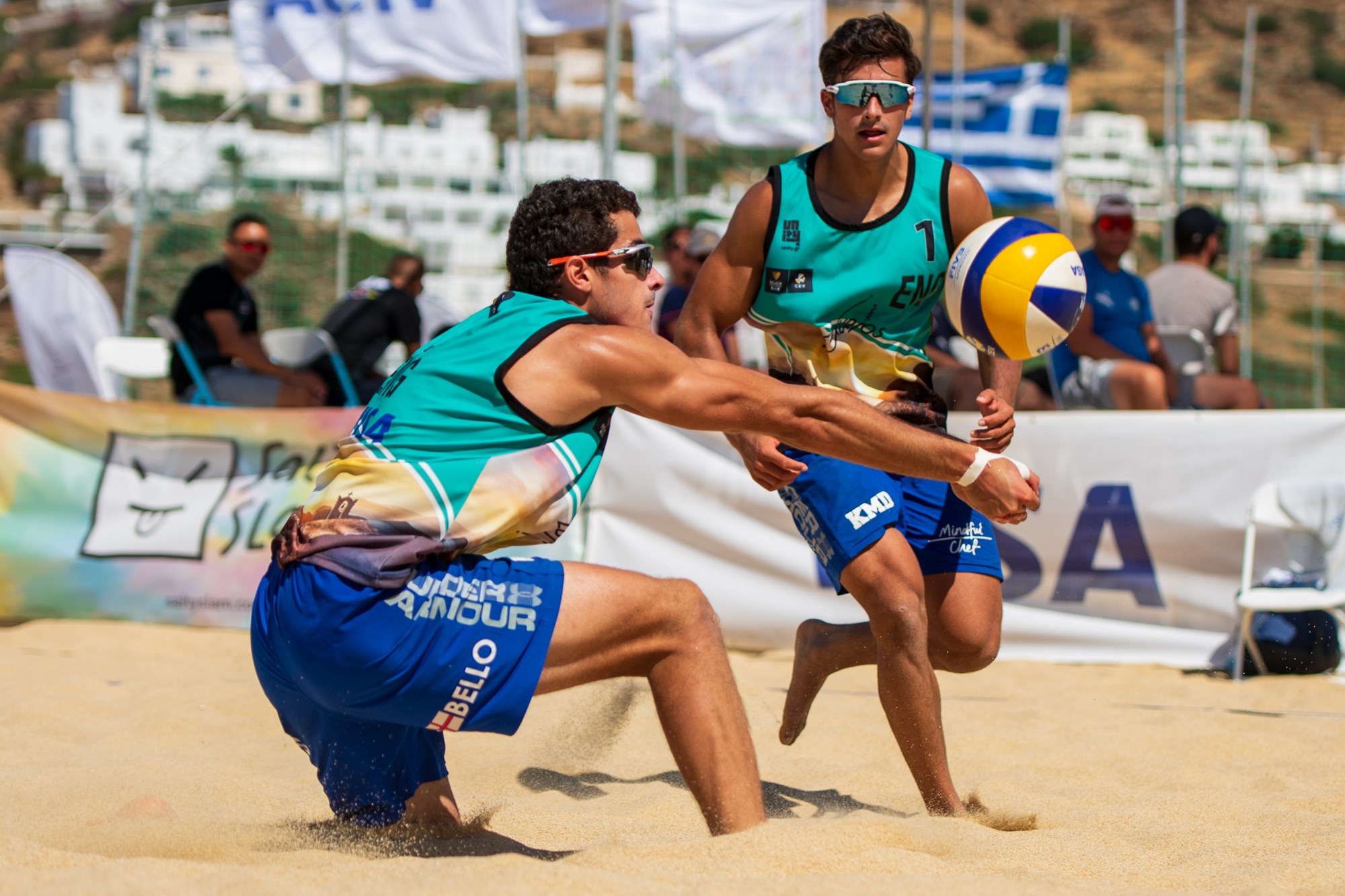 Javier and Joaquin Bello won bronze last week at the Commonwealth Games
In Cortegaça, the event will be held at the Centro Alto Rendimento Voleibol de Praia, a training facility located in the city. Taking part in the men's tournament will be the English Bello twins Joaquin and Javier, who won bronze at the Commonwealth Games last weekend in Birmingham.
Germans Philipp Huster and Simon Pfretzschner, who will compete at next week's #EuroBeachVolley, are also entered in the event and will start their campaign in Thursday's qualifier.
Among the women, Estonians Heleene Hollas and Liisa Soomets, who took silver at the Cirò Marina Futures, last month, and had another semifinal appearance in Klaipeda, where they finished fourth, are the highest-ranked European tandem in second place.
The tournament will feature another 56 teams, with 28 on the men's side and 28 on the women's. Europe is among the 24 nations represented with teams from hosts Portugal (9), France (5), the Czech Republic (4), England (4), Germany (4), Italy (2), Latvia (2), Norway (2), Spain (2), Switzerland (2), Estonia, Greece, Israel, the Netherlands, Poland, Scotland and Sweden.