Beach Volleyball
Borger and Sude carry Germany to #BeachNationsCup semis
Veterans Karla Borger and Julia Sude propelled Germany to the semifinals of the inaugural A1 CEV BeachVolley Nations Cup on Wednesday as the Tokyo Olympians led their country to defeat Italy in the Pool B final in Vienna.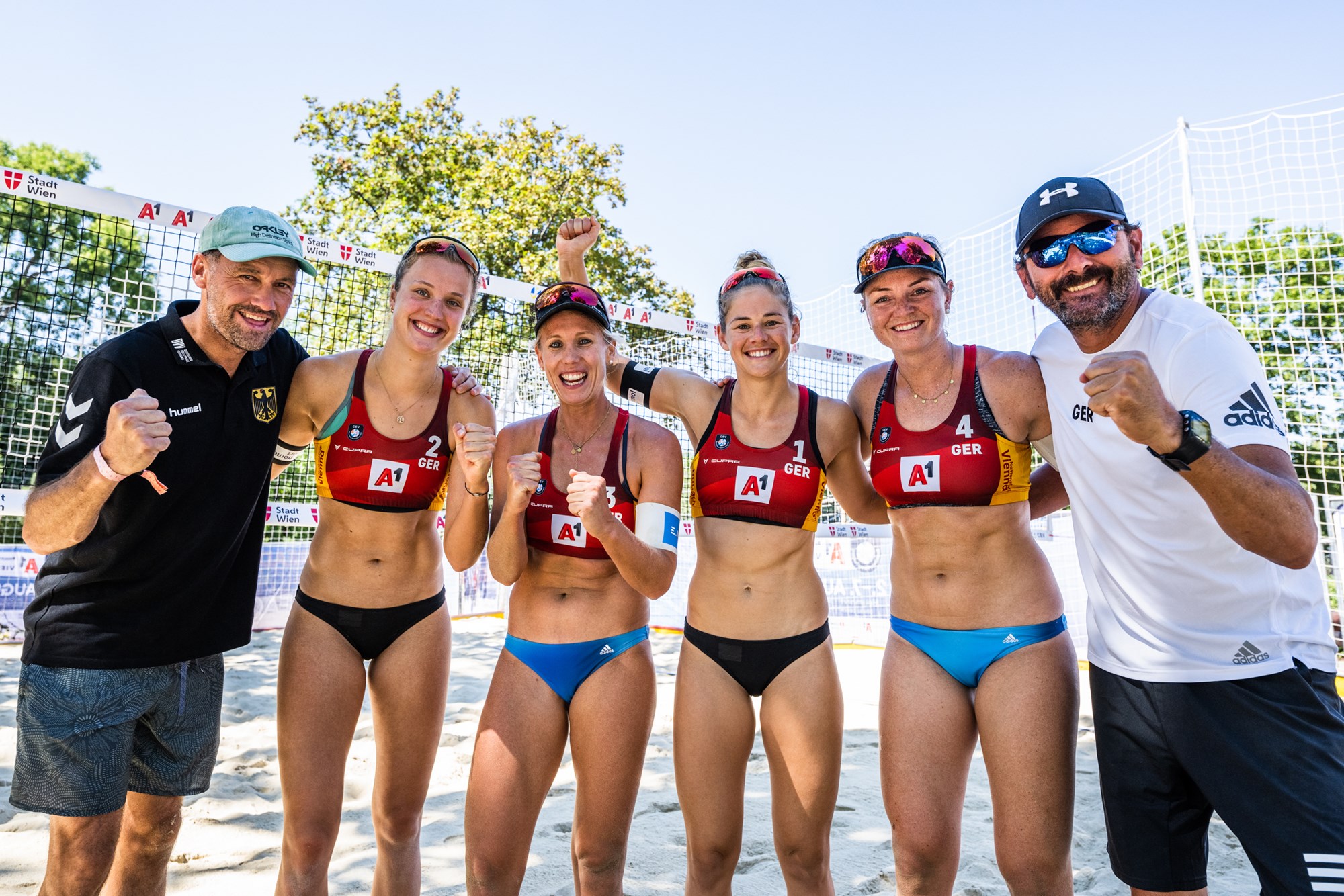 Borger and Sude pose with teammates Tillmann and Müller and their coaches
Borger, 33, and Sude, 34, have been responsible for each of the two German triumphs in the event so far as they won a match and a golden set on their debut against the Czech Republic on Tuesday and did the same against the Italians on Wednesday.
The two, who took bronze at last year's #EuroBeachVolley at the Austrian capital, gave Germany the lead in the duel against Italy with a straight-set victory over Reka Orsi Toth and Sara Breidenbach. They were called to the court again after teammates Cinja Tillmann and Svenja Müller dropped their match and secured the second German triumph in the #BeachNations Cup with a 16-14 golden set win over Claudia Scampoli and Margherita Bianchin.
The Germans advanced to the semifinals while the Italians will play in the quarterfinals, where they will be joined by hosts Austria, who finished in third place in Pool B. The home team had lost to Italy in their opening match on Tuesday, but rebounded with a clean win over the Czech Republic on Wednesday to move forward in the tournament.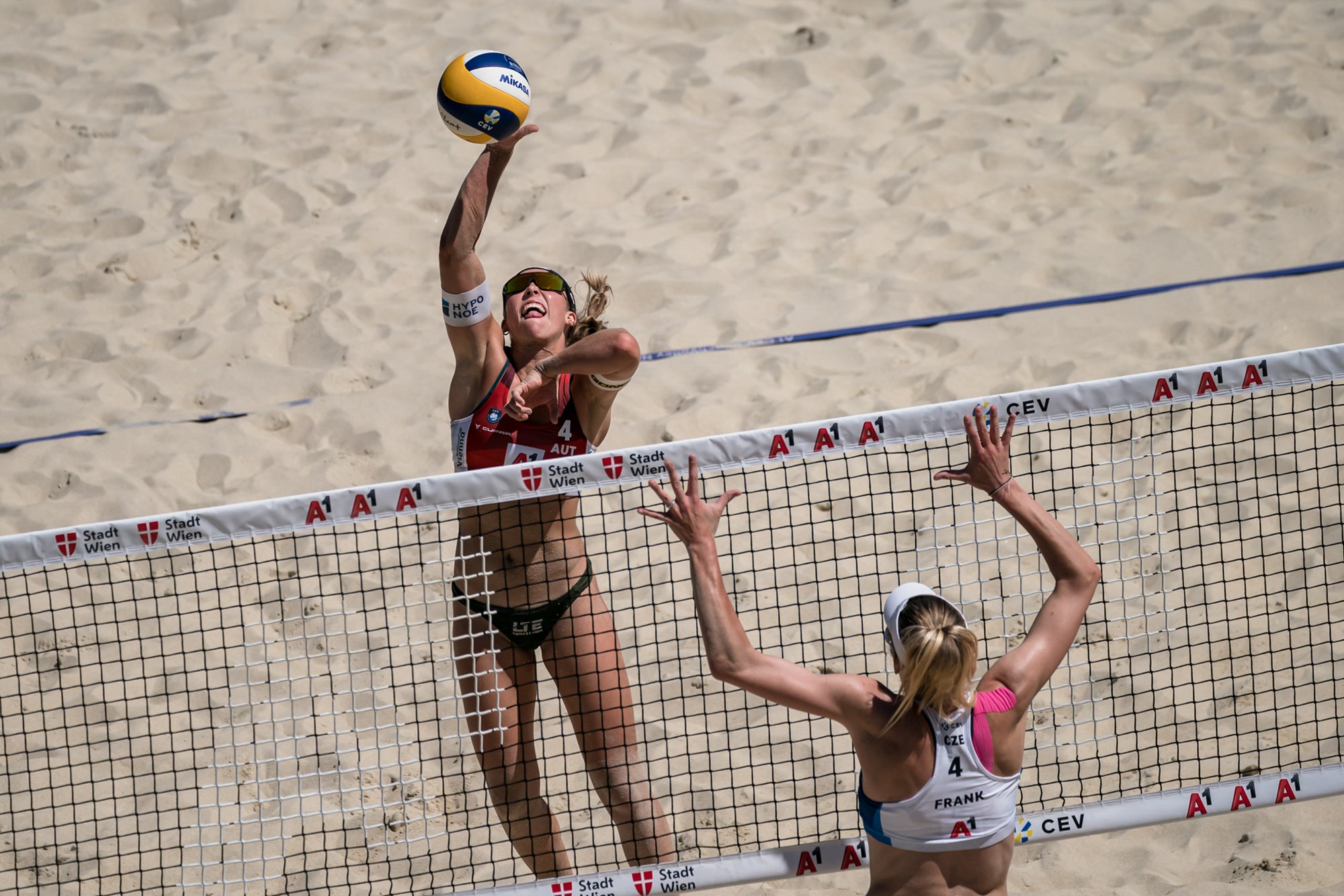 Ronja Klinger hits against the Czech block
Both Austrian teams got the job done in the decisive match, with Katharina Schützenhöfer and Lena Plesutchnig taking Martina Williams and Anna Pospisilova down in straight sets and the Klinger sisters Dorina and Ronja needing all three to top Michala Frank and Michaela Brinkova.
In the women's quarterfinals, on Thursday, Italy will face Latvia while Austria is set to meet the Netherlands. Pool winners Germany and Switzerland are guaranteed in the semifinals and will have the day off before returning to the court on Friday.