Beach Volleyball
Fokerots leading talented Latvian new generation
Latvia has had some of the best male players in European beach volleyball for the most part of the last 15 years and although the country's 'golden generation' might have just a few more years of elite play left in them, the nation's future on the sand looks incredibly promising.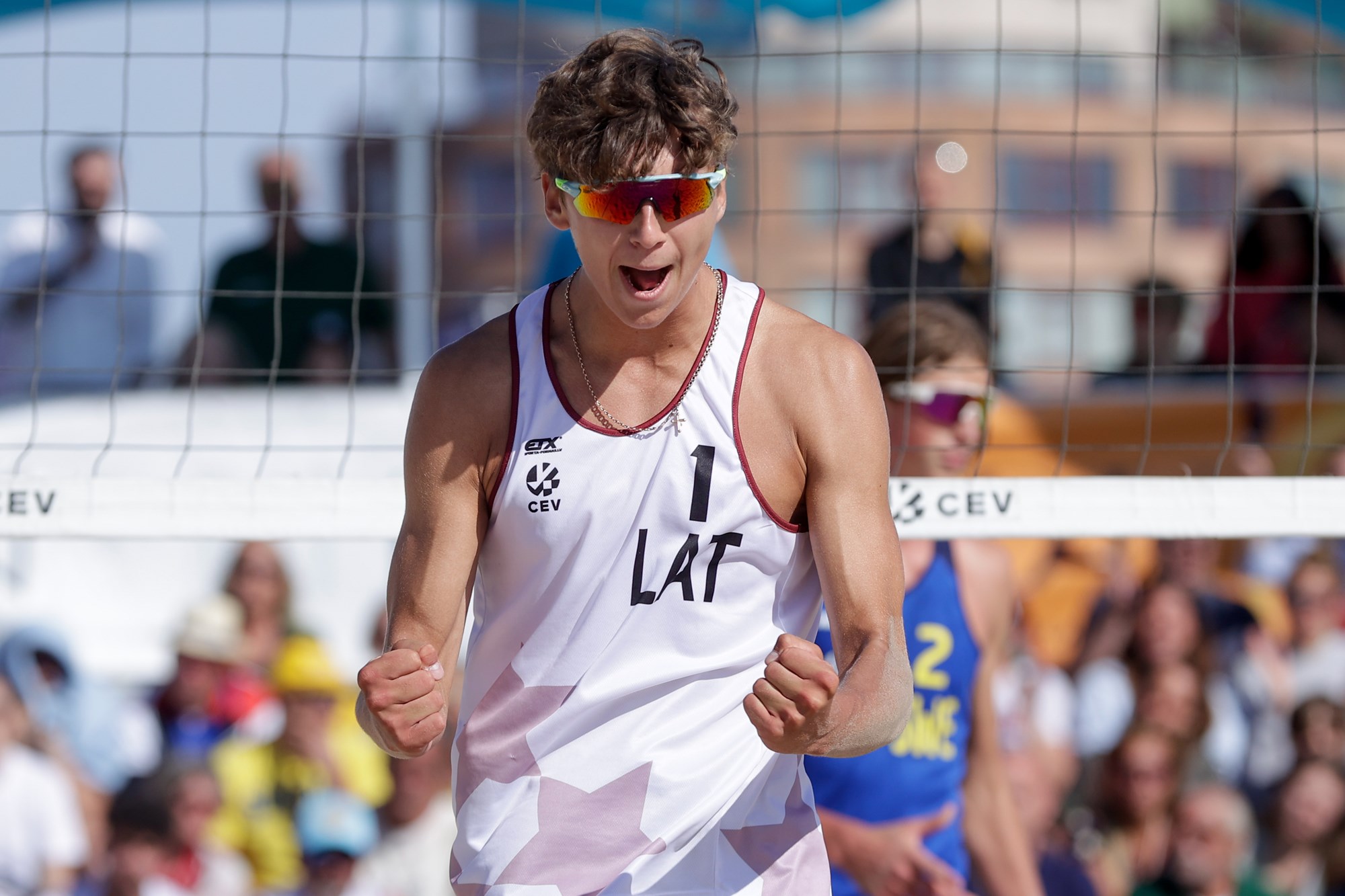 The 17-year-old Fokerots led Latvian men to great success in Age Group events in 2022
Teams from the continent have had tremendous success in Age Group tournaments in 2022, winning two gold and two silver medals across three continental (U18, U20 and U22) and one international (U19) events between June and September.
Kristians Fokerots was right in the center of the Latvian wave that shake international beach volleyball as he won the U18 EuroBeachVolley and the U19 World Championship with Gustavs Auzins and took silver in the U22 EuroBeachVolley with Arturs Rinkevics.
"Winning the U18 EuroBeachVolley was very important for me personally. I have this to-do list for my career and this tournament was the first item in there. So it felt good to win it and show everyone, myself included, that I could do it."
Kristians Fokerots
Latvian Beach Volleyball Player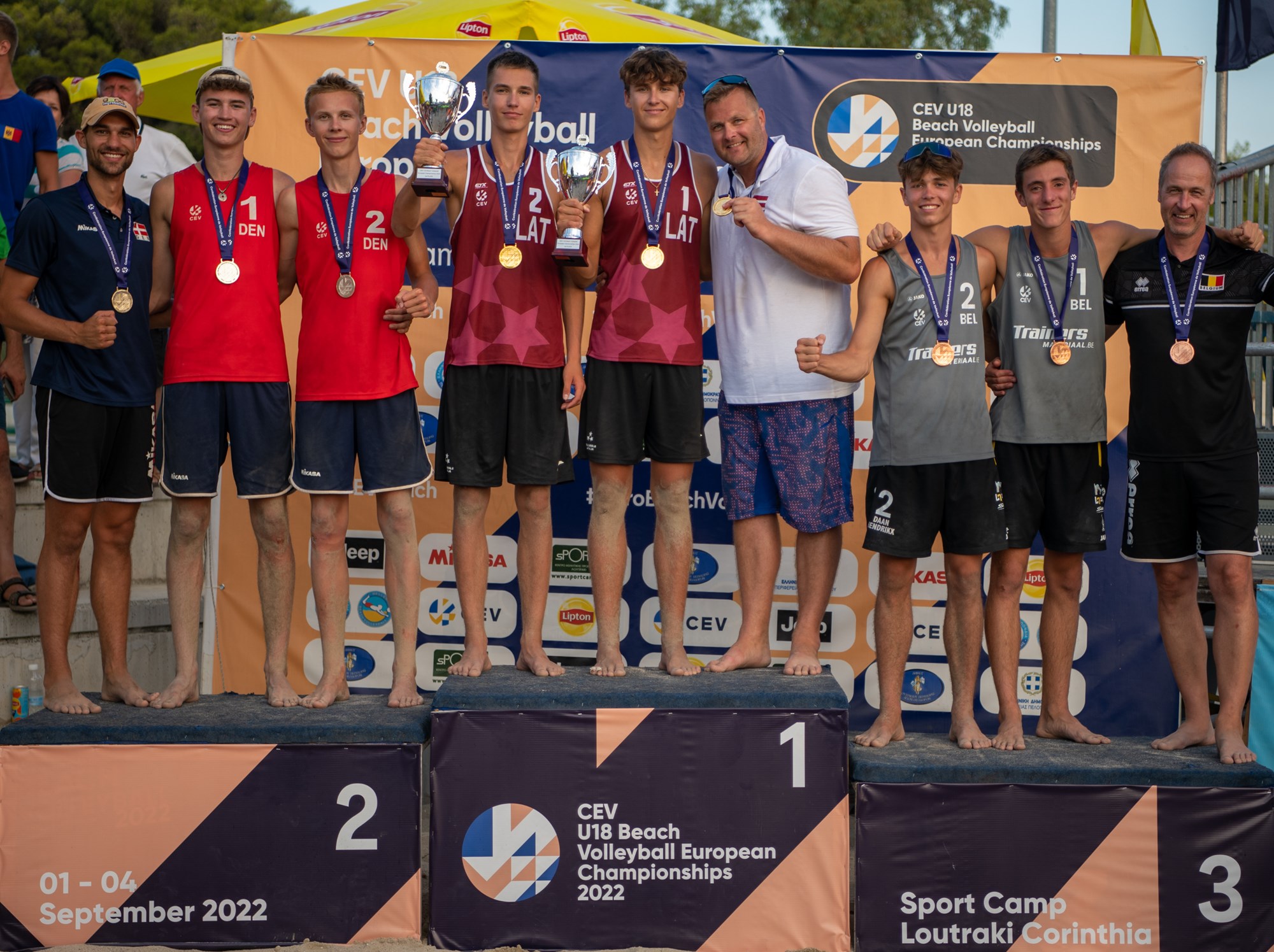 Fokerots and partner Auzins at the top of the podium of the U18 EuroBeachVolley
The 17-year-old Fokerots emerged as a potential rising star in Latvia at the start of the season, when, after just a few training sessions on the sand, he was invited to play alongside 33-year-old Edgars Tocs, who was coming from a semifinal appearance at the Tokyo Olympics, in 2021, and needed a new partner.
The new team is yet to find its best form at the international level, having a fifth-place finish in a Futures event in Madrid as their best result in the Beach Pro Tour so far, but Fokerots is hopeful better results are to come.
"I was surprised when he asked me to play with him because I was playing basketball for most of the time last season. This is our first season and it's been a tough one. Results wise, it hasn't been what we expected, we know that we can play better and that we have a lot to improve. But we have a very good relationship, even though he's twice older than me, and that's something we can build from."
Kristians Fokerots
Latvian Beach Volleyball Player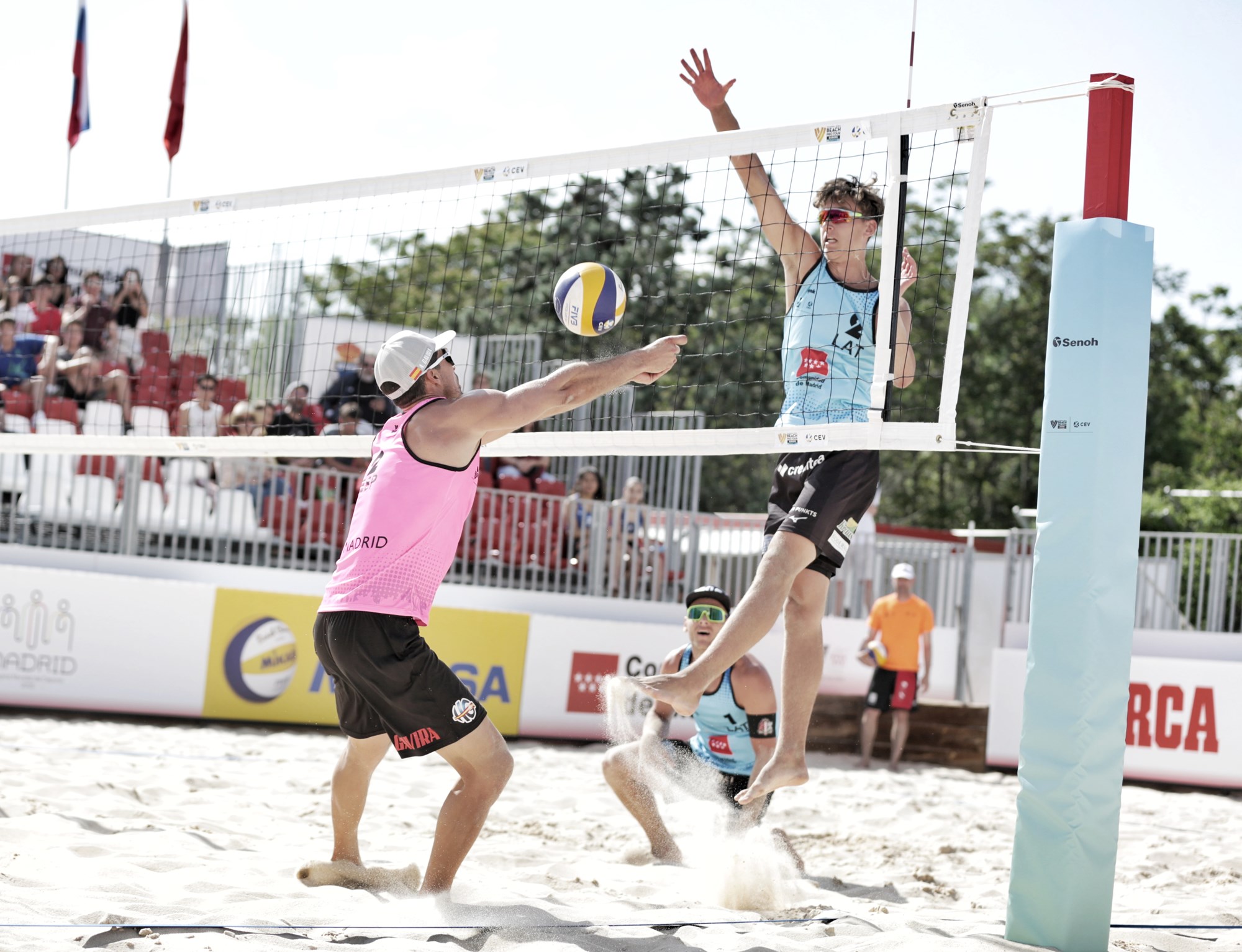 Fokerots in action with Tocs during a Beach Pro Tour event
Being with Tocs, one of the top players in the country and in the entire world, has brought the young Fokerots closer to the Latvian 'golden generation', which also includes the likes of Janis Smedins, Aleksandrs Samoilovs and Martins Plavins.
Among them, the four veterans, all aged between 33 and 37, have nine Olympic appearances, a bronze medal won in London 2012, 12 EuroBeachVolley medals and over 30 victories in international beach volleyball, leading Latvia to some of their best moments in the sport so far.
"It's crazy to think that I now get to practice with them and to play against them. It really means a lot. When I first started playing, I always looked up to Smedins. We are from the same city and he's always been my favorite player."
Kristians Fokerots
Latvian Beach Volleyball Player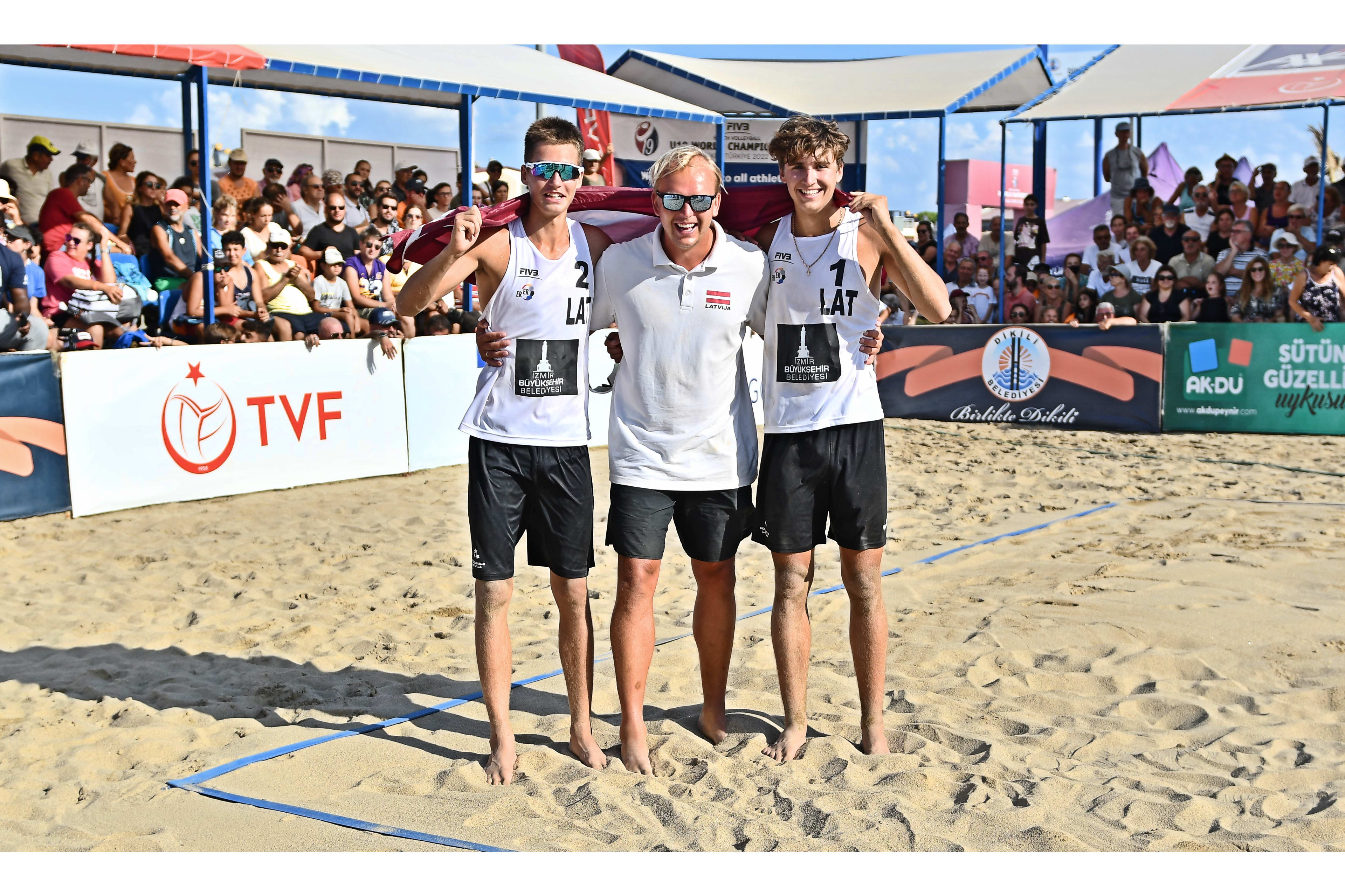 Fokerots became an u19 world champions last weekend in Türkiye
Although he's only 17, Fokerots seems destined to be the next big name of the sport in his country. His great results and maturity make of him the most likely name to lead the country's next generation among the elite of the sport in the next few years.
He still has more goals to check on his career to-do list and he knows exactly what he needs to do to get where he wants.
"I actually think our generation can be even better than the one we have right now because we have them to look up for. They're our role models and we all want to be better than them. I believe we'll find a way to make it happen. My goal right now is to gain as much experience as I can and also some points alongside Edgars. I don't know for how long the veterans will be around, but ideally, I'd have enough experience and points by then to hopefully keep Latvia in a good spot."
Kristians Fokerots
Latvian Beach Volleyball Player