Beach Volleyball
Groups set for Nations Cup Preliminary Round
Beach Volleyball teams from as many as 35 National Federations will contest the preliminary round of the CEV Beach Volley Nations Cup 2023, with the competition set to get underway in May – June of this year through seven groups per gender in an exciting 'country vs country' format.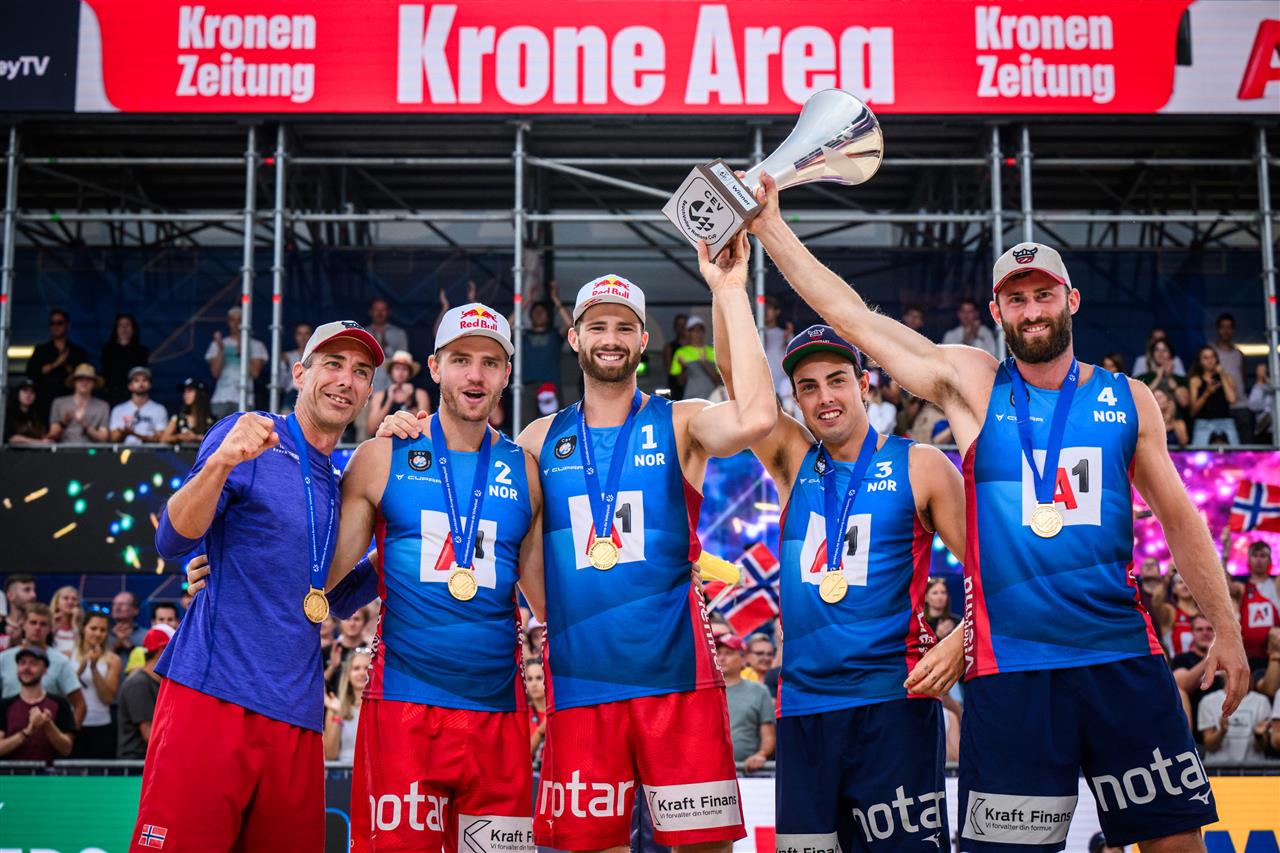 The 'Beach Volley Vikings' from Norway won last year the inaugural men's Nations Cup
The Drawing of Lots held on Monday at the home of European Volleyball in Luxembourg City defined the pool composition and the results accounts for a number of exciting fixtures already. The top seven nations in Europe as per the CEV Country Ranking were seeded as headers of their respective pools, whereas the next best seven countries were placed into Pool G to A according to the serpentine system.
The subsequent draws completed the remaining rows with seven pools, each one comprising of five nations, due to contest the men's competition. In what is only the second edition of the Nations Cup, the event has gained further significance since – combined with the next run scheduled for 2024 – it accounts for the pathway whereby one country will eventually secure a much-coveted ticket to the Paris 2024 Olympic Games Beach Volleyball competition.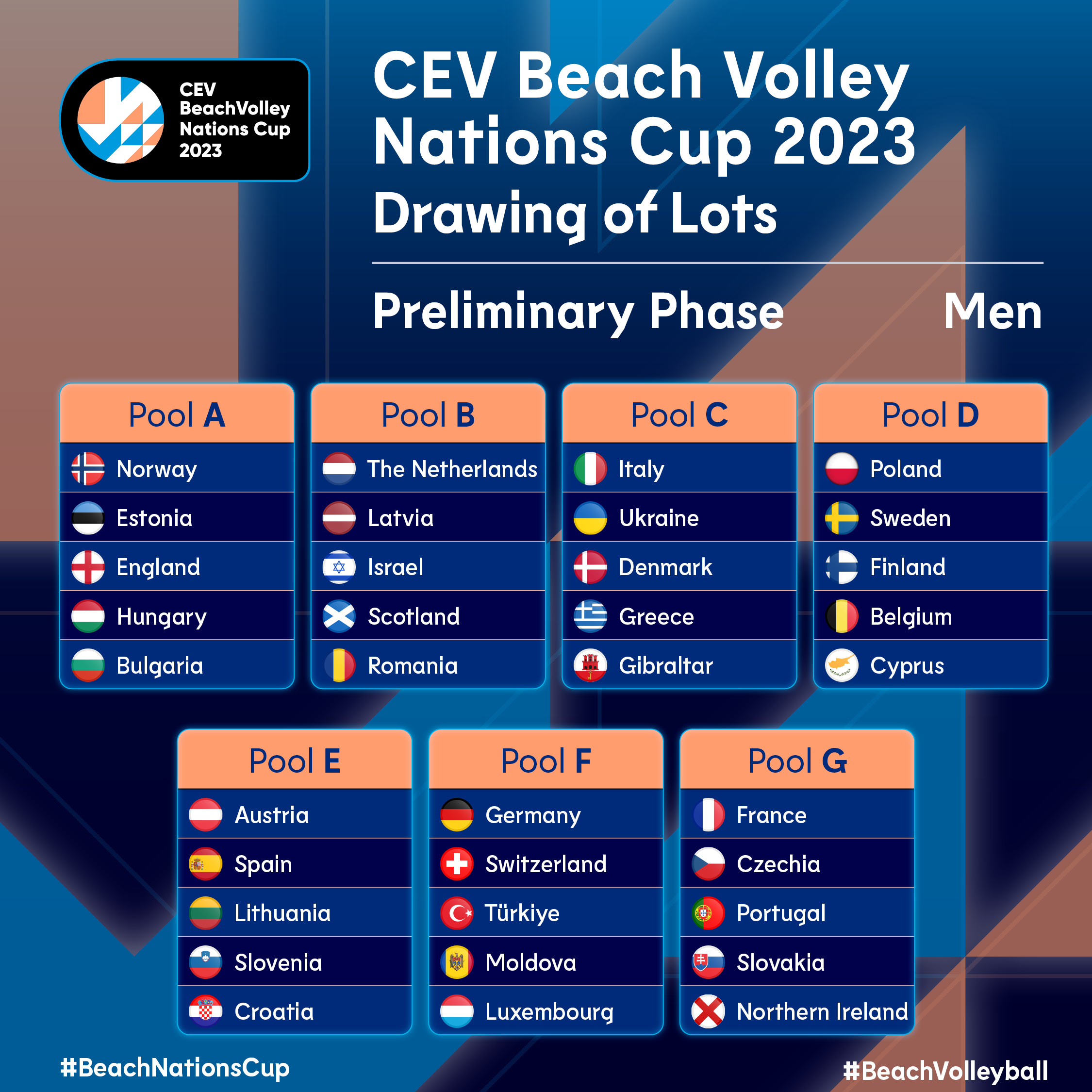 Due to the slightly lower number of registered National Federations (31), the preliminary round of the women's competition features three groups with five teams and another four pools with four nations 'only'.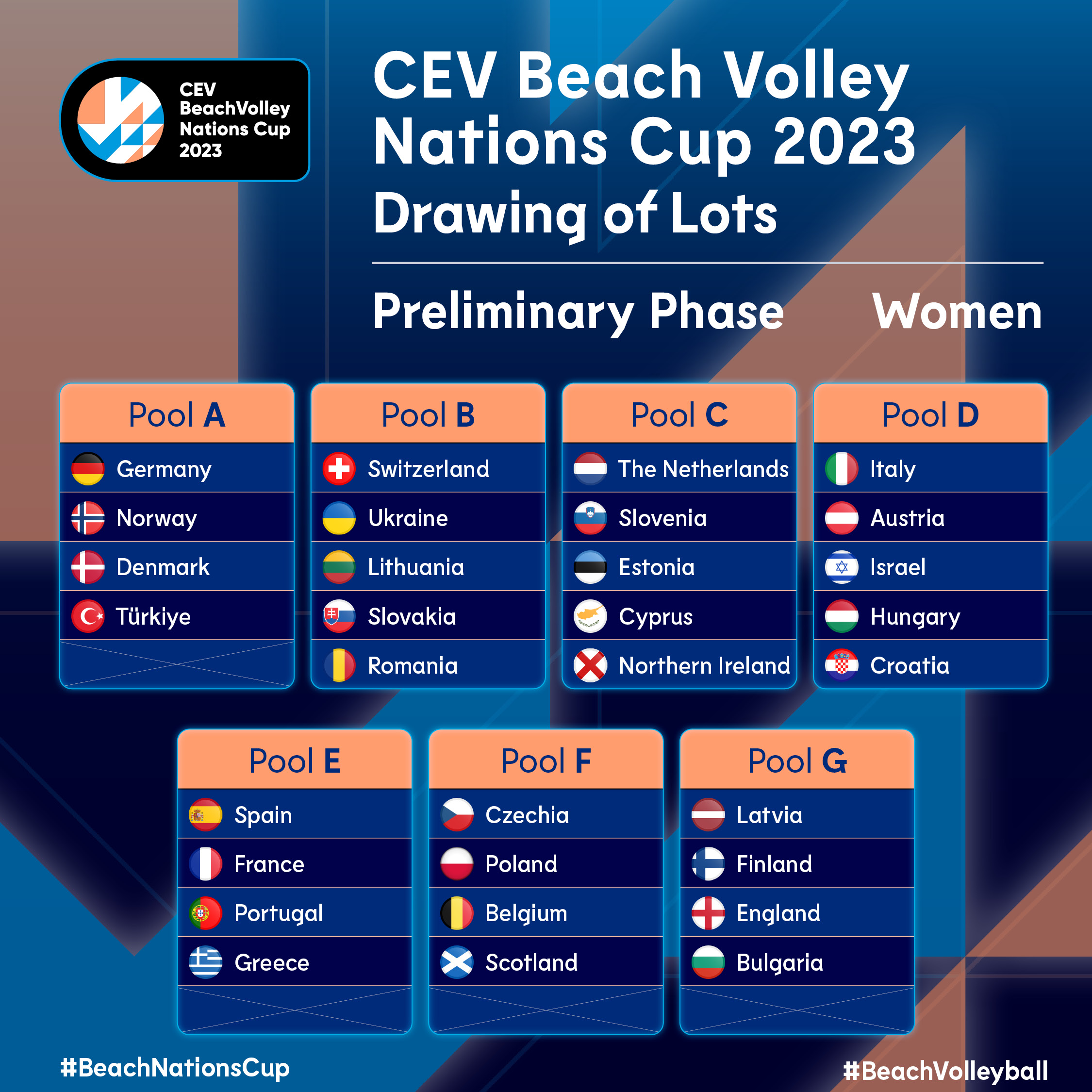 The CEV will confirm the respective organiser of each pool in due course - with four competition windows available in May and early June for the delivery of these events. The eventual winners of each pool will qualify for the final stage of the Nations Cup and join the organiser (still TBD). Last year, Norway and Switzerland won the inaugural men's and women's Nations Cup, respectively, in front of a sell-out crowd at the Heumarkt in Vienna, Austria.
For further information, check the respective competition page on the CEV website as well as the Official Communications available here.