Beach Volleyball
Kjølberg/Varga and Møllgaard/Hovmann triumph in Göteborg
Three spots on the podium for teams from hosts Sweden, but the winners come from Denmark and Norway at the last NEVZA Beach Volleyball event of year held from Friday to Sunday at the Beach Center, Göteborg. As many as 32 teams entered the sand Friday, when the 2023 edition of NEVZA Beach Sweden got underway. Fast forward two days, and we now have our winners!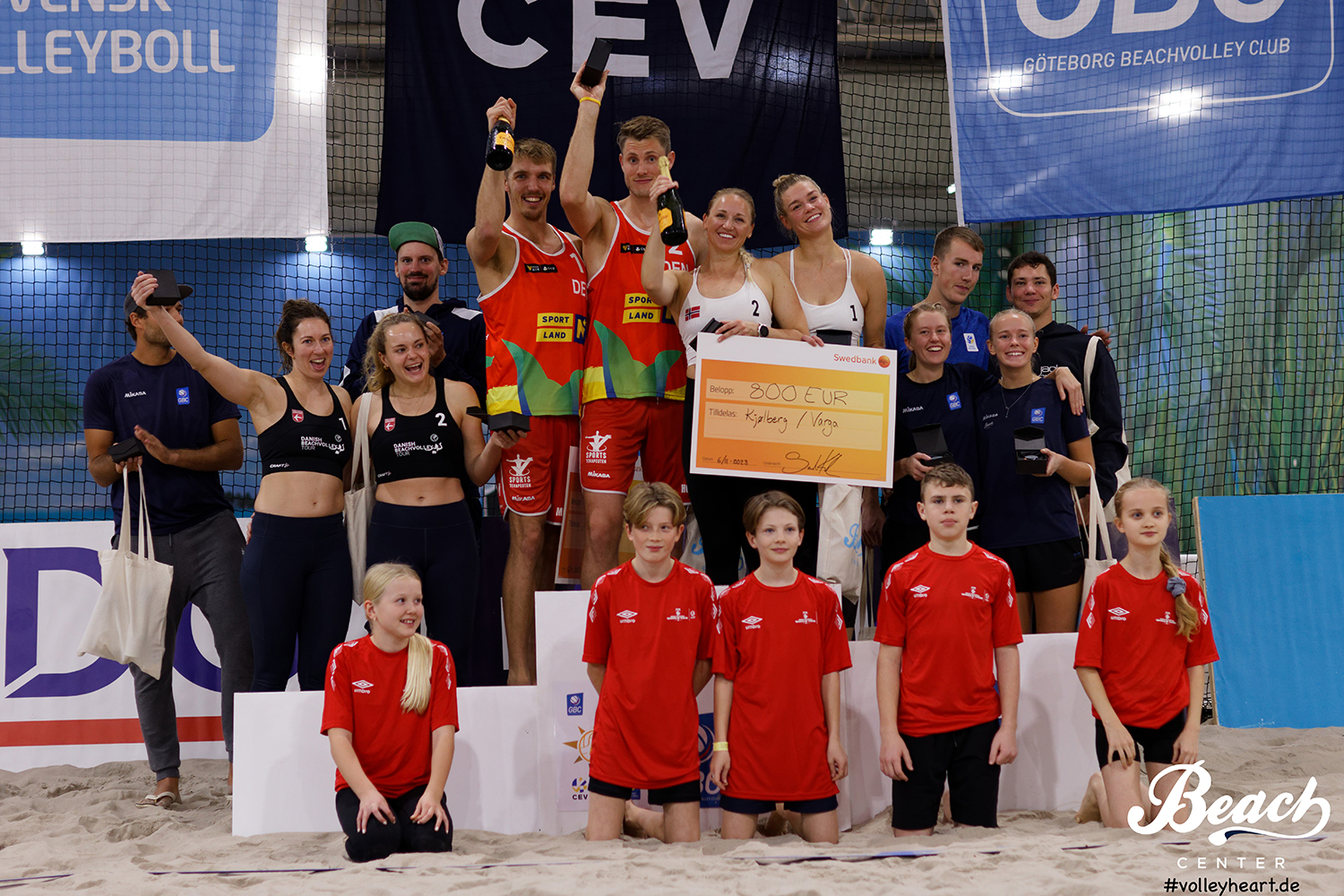 All medallists from the NEVZA zonal event held in Göteborg, Sweden
Victoria Faye Kjølberg and Julie Varga (NOR) claimed the gold medal on the women's side by winning in two straight sets (21-19, 21-18) in Sunday's hard-fought final against Sara Malmström and Hulda Rudberg who were playing on their very home soil in Beach Center, Göteborg.
Kjølberg/Varga had a tough start to the tournament, winning the first game 2-1 against Danish side Rebecca Nøhr Kramer/Vanessa Richards, before fighting another battle against Felicia Granberg/Ellen Lindqvist (SWE) - where they eventually lost 1-2. From the Round of 12 and onwards, the Norwegian duo managed to improve their game, not losing any another match.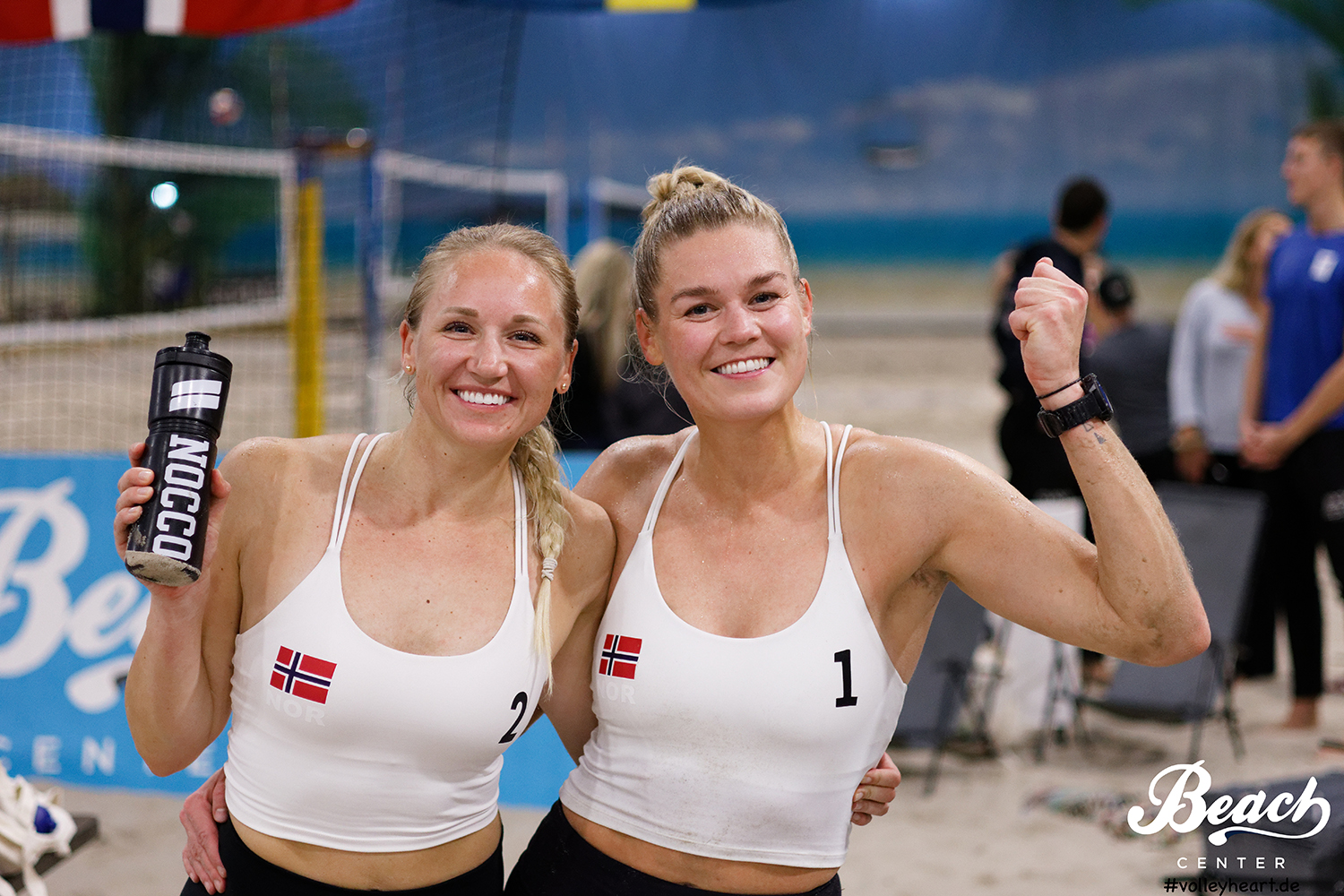 Victoria Faye Kjølberg and Julie Varga (NOR) won the women's tournament after losing one of two matches in the pool phase
On the men's side, Danish team Mads Møllgaard/Nicolai Hovmann Overgaard emerged victorious via five straight wins. The powerful duo impressed by playing at their best when it mattered the most, as three of those games were decided in three sets. In the final they grabbed the gold by winning 2-0 (24-22, 21-15) against Swedish duo Stefan Andreasson/Anton Andersson, who up until then had not dropped a single set.
NEVZA Beach Sweden took place side by side with a mass participation Beach Volleyball event called Halloween Cup, where some 400 players took to the sand. Elite and amateur players inspired each other and exemplified how Beach Volleyball as a sport is both lifelong and for everyone.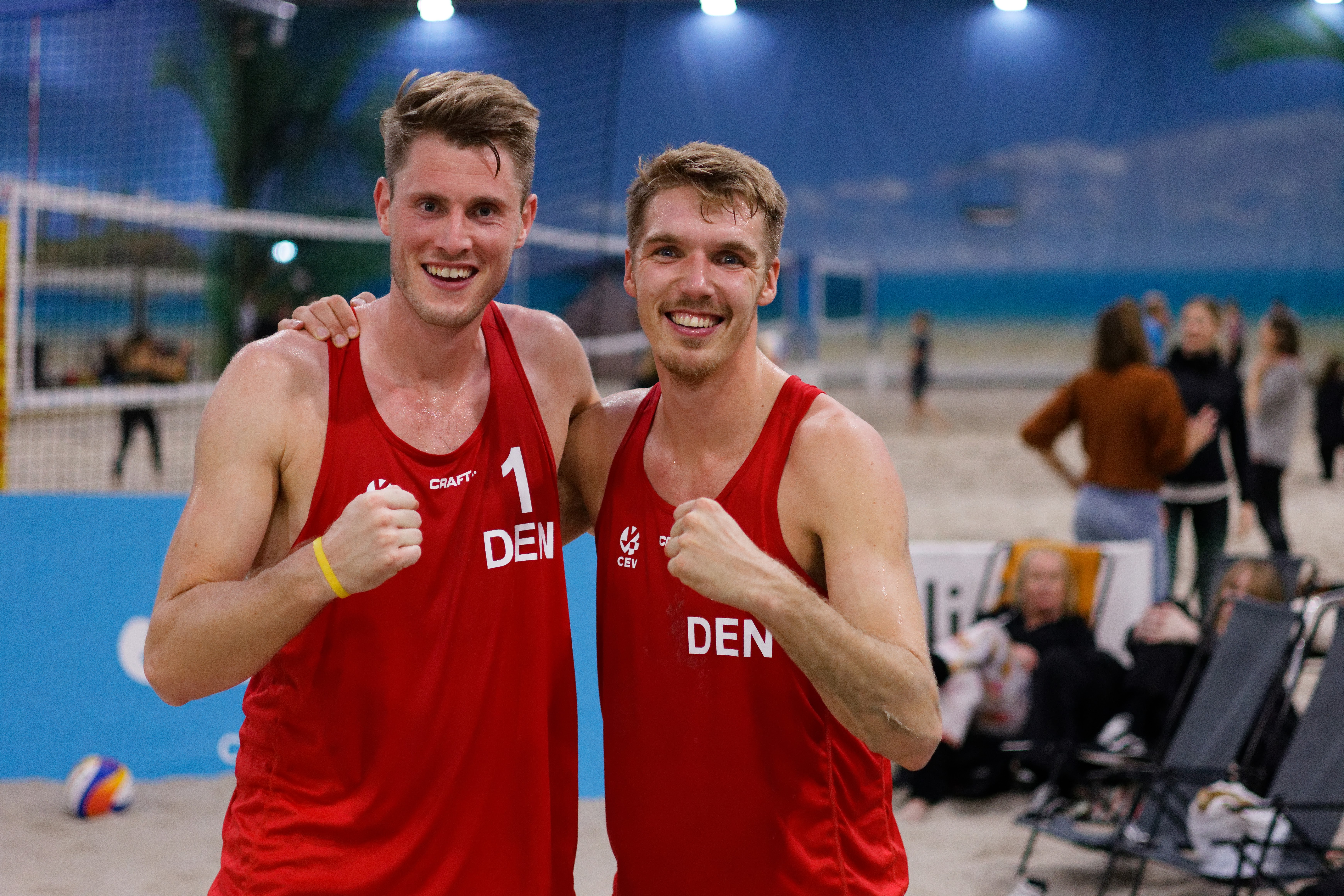 Mads Møllgaard/Nicolai Hovmann Overgaard (DEN) recorded five straight wins in the men's competition
Podiums 
Men
1.    Møllgaard/Hovmann Overgaard (DEN)
2.    Andreasson/Andersson (SWE)
3.    Appelgren/Annerstedt (SWE)
Women
1.    Kjølberg/Varga (NOR)
2.    Malmström/Rudberg (SWE)
3.    Olsen/Schade Jensen (DEN)
Beach Center is a non-profit organisation owned and run by Göteborg Beachvolley Club, which is the biggest Beach Volleyball club in Sweden. The centre offers great event and training opportunities all year round and has 16 warmed up indoor courts and another 12 outdoor courts.
Photos courtesy of Kai Piluschewski