Beach Volleyball
Lazarenko and Hladun shine in a big weekend for Ukraine
Ukraine were the biggest winners of the weekend on the Volleyball World Beach Pro Tour as two duos from the country made it to the podium of the Futures event held in Wilanow, Poland, which came to an end on Sunday.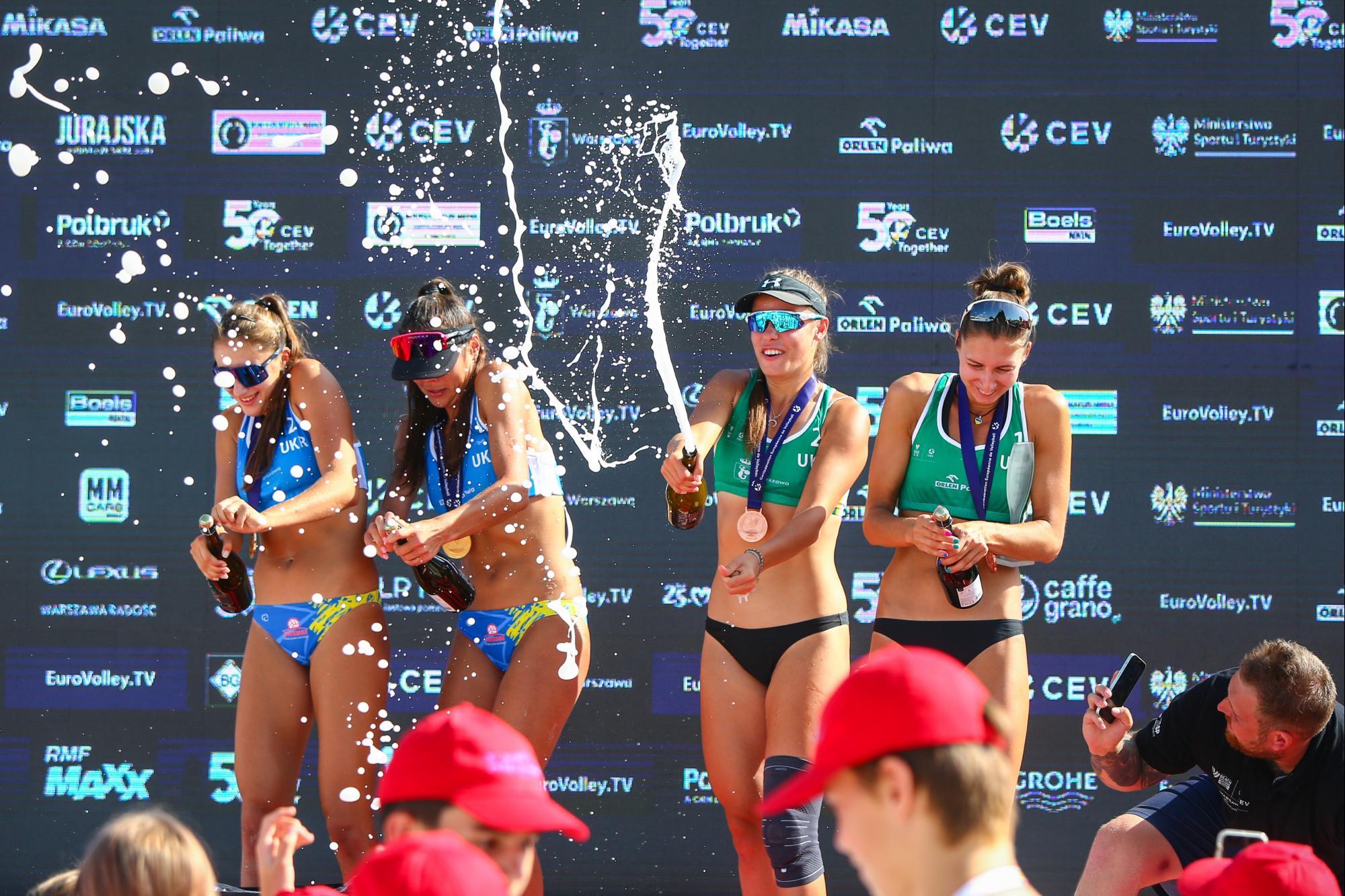 Lazarenko/Hladun and Makhno/Rylova celebrate their success at the podium
With Tetiana Lazarenko and Marina Hladun in first place and Inna Makhno and Sofiia Rylova in third place, the country occupied two of the three podium spots at the Plaza Wilanow, overcoming competition from 14 other nations.
Playing together for just the second time, the 20-year-old Lazarenko, a two-time European and one-time world Age Group champion, and the 30-year-old Hladun won all of their five matches in Wilanow without dropping a set.
In the gold medal match, the Ukrainians dominated Estonians Heleene Hollas and Liisa Remmelg to a two-set (21-10, 21-14) victory to celebrate their first title as partners – it was the fifth victory of Lazarenko at the international level since 2021 and the first of Hladun.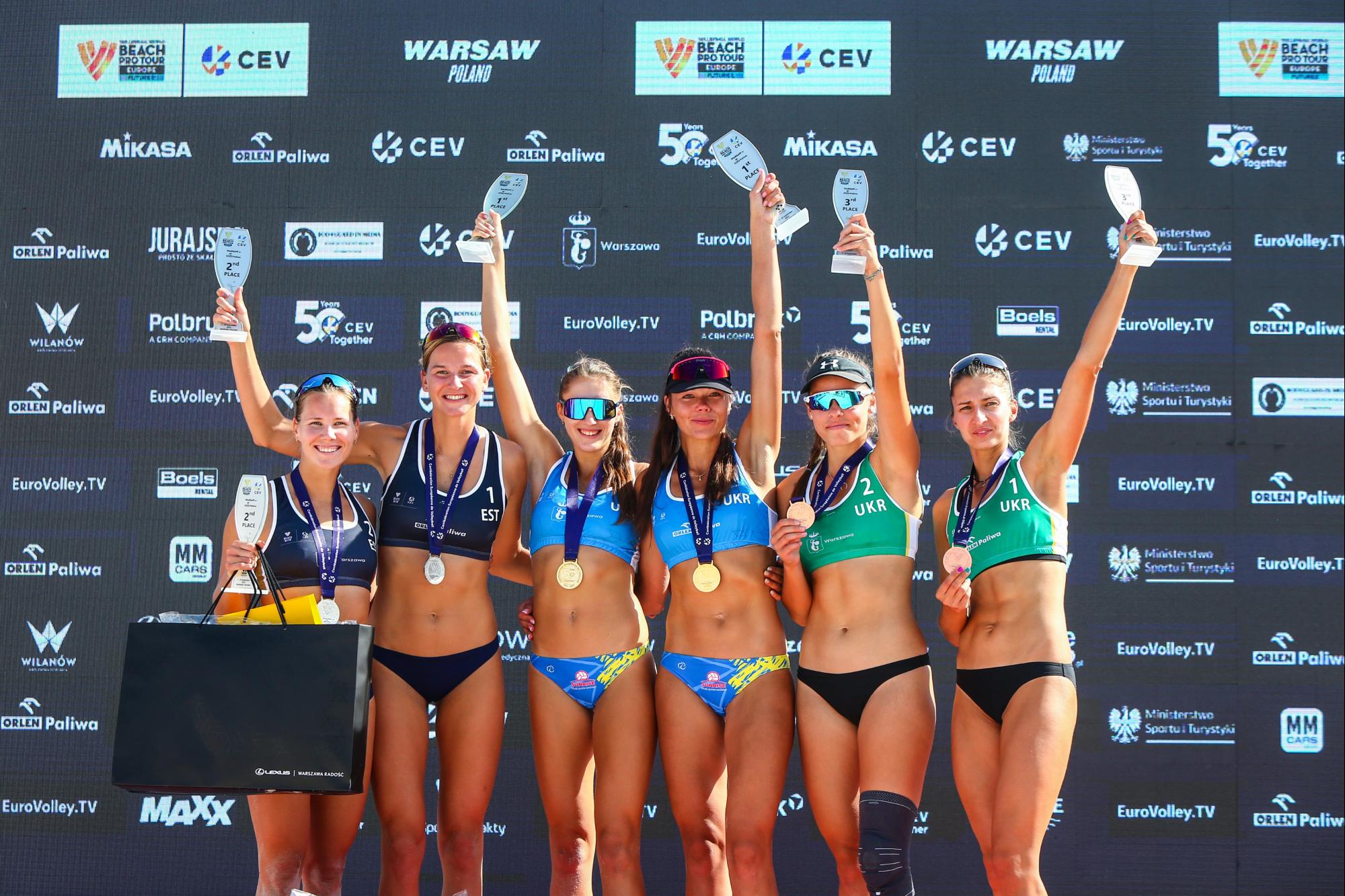 Teams from Ukraine and Estonia claimed the medals in play in Wilanow
Makhno and Rylova, who had fallen to the Estonians in the semifinals, bounced back in the bronze medal match and overcame last year's U18 European champions, the Czech Pavelková twins Anna and Katerina, in the tie-breaker (21-19, 20-22, 16-14) to make their first podium appearance as partners.
After Wilanow, which had also hosted a men's event last week, the Beach Pro Tour heads to Italy. The Cervia Futures, which was supposed to take place in May but was postponed due to challenging circumstances across the region of Emilia Romagna, will now be held from September 21-24, with teams of both genders in action.
The Beach Pro Tour Futures events in Europe are run by the CEV in close cooperation with Volleyball World and provide teams from the continent with several opportunities to compete and gain valuable ranking points during the Olympic qualification period for the Paris 2024 Games.