Beach Volleyball
Lithuanians break into qualification zone after Haikou semi
Few things will be more important in international beach volleyball in the next eight months than qualifying for the Paris 2024 Olympics. The race to be a part of sports' greatest event is always fascinating and generates endless interesting storylines involving the top teams in the world. We will be following the Olympic qualification process throughout the entire period and will also present some articles that will help you understand how it works and introduce you to some of the stars of the sport that will be chasing something special on their Road to Paris.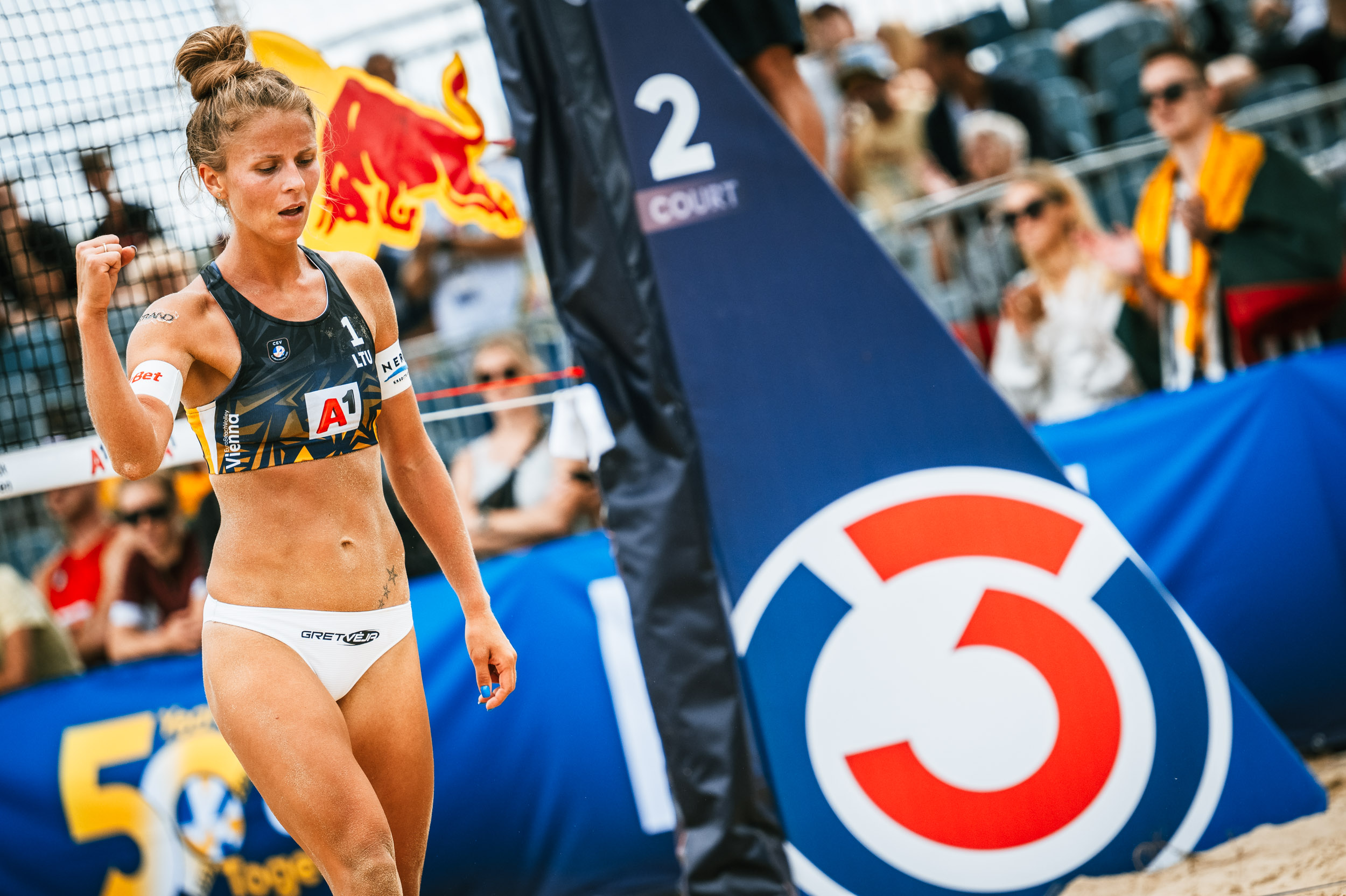 Paulikiene and partner Raupelyte are firmly in the mix for an Olympic spot
Even if European beach volleyball teams failed to make it to the podium of a Volleyball World Beach Pro Tour Challenge event for the first time in the season last week in Haikou, some of the duos that embraced the challenge of making the trip to China were rewarded with some valuable FIVB Olympic Rankings points, which put them closer to the Paris 2024 Games.
The rankings, which will determine 17 of the 24 teams that will compete in next year's Paris Olympics, are formed by the total points earned by teams considering their best 12 results in international and continental tournaments played until June 10, 2024, when the 17 best-ranked men's and women's teams will secure a spot in the Games.
The best European team in the event, Lithuanians Monika Paulikiene and Aine Raupelyte gave a massive boost to their Olympic aspirations with a fourth-place finish in Haikou – the 640 points they collected in Asia were the most the two earned during the Olympic qualification period, tied with the Saquarema Challenge, in April.
Now with 5,660 points, Paulikiene and Raupelyte knocked Poland's Jagoda Gruszczynska/Aleksandra Wachowicz out of the qualification zone, moving all the way up to 14th place.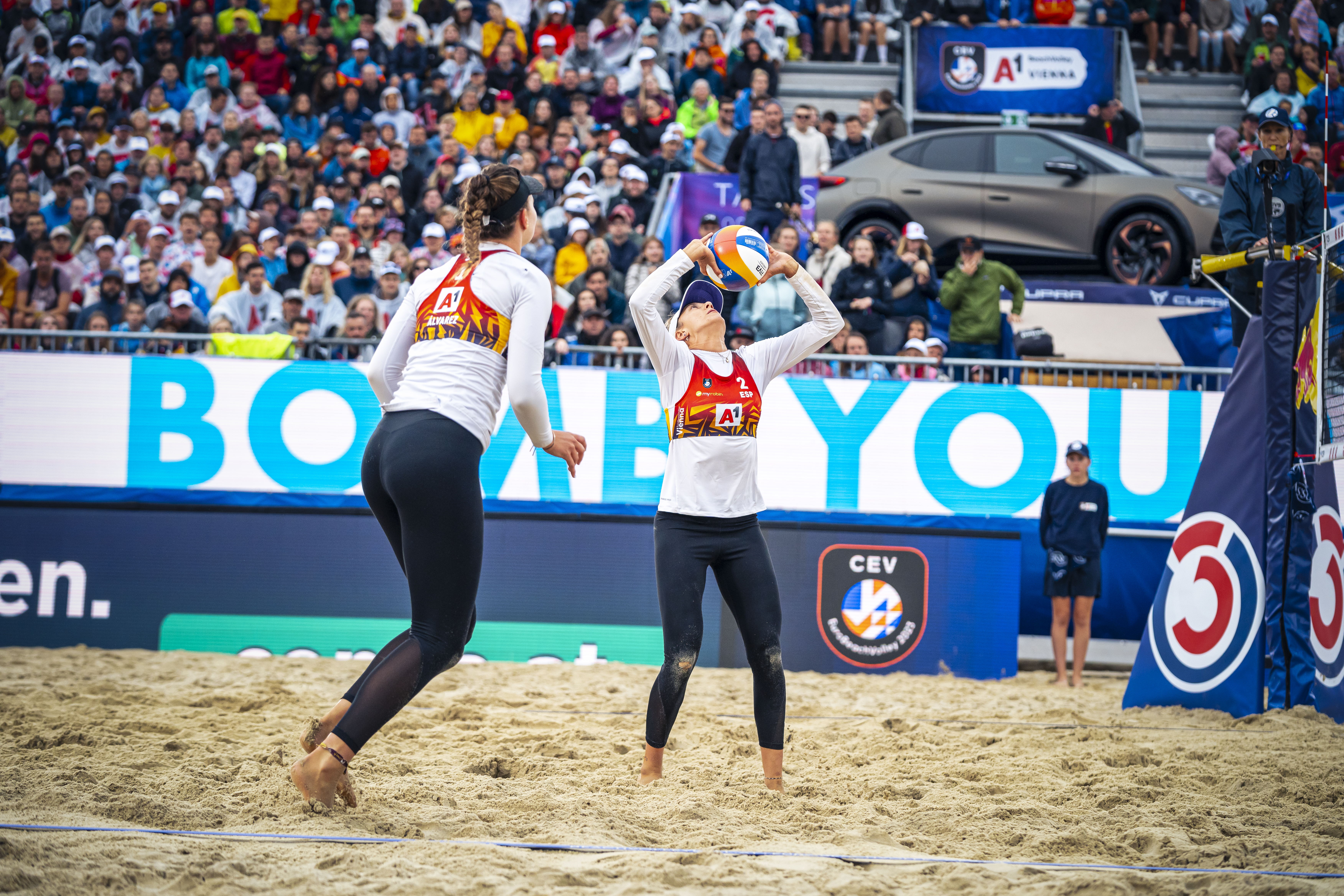 EuroBeachVolley silver medalists Álvarez and Moreno continued to progress in the rankings
Three other European teams were also able to improve their situations with the points earned in China – Switzerland's Zoé Vergé-Dépré/Esmée Böbner ranked ninth and went from tenth to ninth (6,760 points), Latvia's Tina Graudina/Anastasija Samoilova finished 17th and moved from 12th to tenth (6,460) and Spain's Daniela Álvarez/Tania Moreno improved from 15th to 13th (5,920) with their ninth-place finish.
Europe has seven other teams inside the qualification zone - the Netherlands' Katja Stam/Raisa Schoon (fifth – 7,480 points), Italy's Marta Menegatti/Valentina Gottardi (sixth – 7,440), Switzerland's Nina Brunner/Tanja Hüberli (11th – 6,340), Germany's Svenja Müller/Cinja Tillmann (12th - 6,140), Finland's Taru Lathi/Niina Ahtiainen (15th - 5,640), Czechia's Barbora Hermannová/Marie-Sara Štochlová (16th - 5,620) and France's Lézana Placette/Alexia Richard (17th – 5,420).
The Chinese event didn't have a big impact on the men's Olympic Rankings, but some teams still got to move in the rankings following the results in Haikou while others kept their spots, but improved their total points.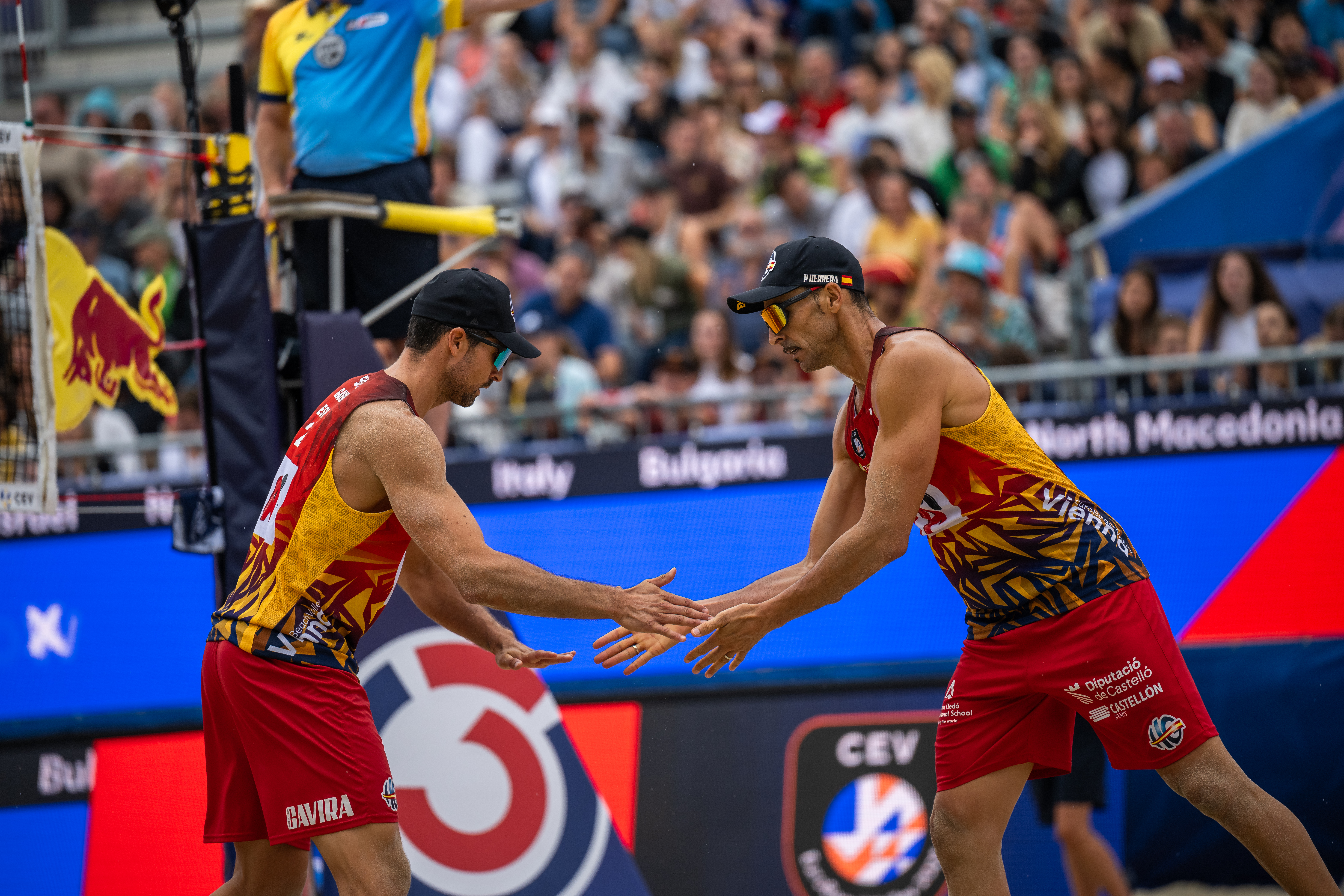 Spaniards Herrera and Gavira earned valuable points in China
That was the case with Spanish veterans Pablo Herera and Adrián Gavira, who ranked ninth in China and remained in seventh place in the rankings, but improved their ranking points to 7,300.
Austrians Julian Hörl and Alexander Horst skipped the Chinese event and dropped a spot in the rankings, going from 11th to 12th (6,560 points) – they were passed by Australian bronze medalists Thomas Hodges and Zachery Schubert, who now have 6,680 points.
The rest of the list remains unaltered, with Norway's Anders Mol/Christian Sørum (first – 9,460 points), Italy's Paolo Nicolai/Samuele Cottafava (second – 7,740), Germany's Nils Ehlers/Clemens Wickler (third – 7,740), Sweden's Jonatan Hellvig/David Åhman (fourth, 7720), the Netherlands' Alexander Brouwer/Robert Meeusen (eighth - 6,960), Italy's Adrian Carambula/Alex Ranghieri (ninth – 6,920), Poland's Michal Bryl/Bartosz Łosiak (15th – 5,880) and the Netherlands' Matthew Immers/Steven van de Velde (16th – 5,680) all inside the qualification zone.
A new update to the FIVB Olympic Rankings will happen in two weeks, following the conclusion of the Chiang Mai Challenge, in Thailand.