Beach Volleyball
Lithuanians delight home fans with Klaipeda gold
The first-ever international beach volleyball event in Klaipeda ended in celebration for the home fans after Lithuanians Erika Kliokmanaite and Monika Paulikiene took gold in the Volleyball World Beach Pro Tour Futures tournament held in the city.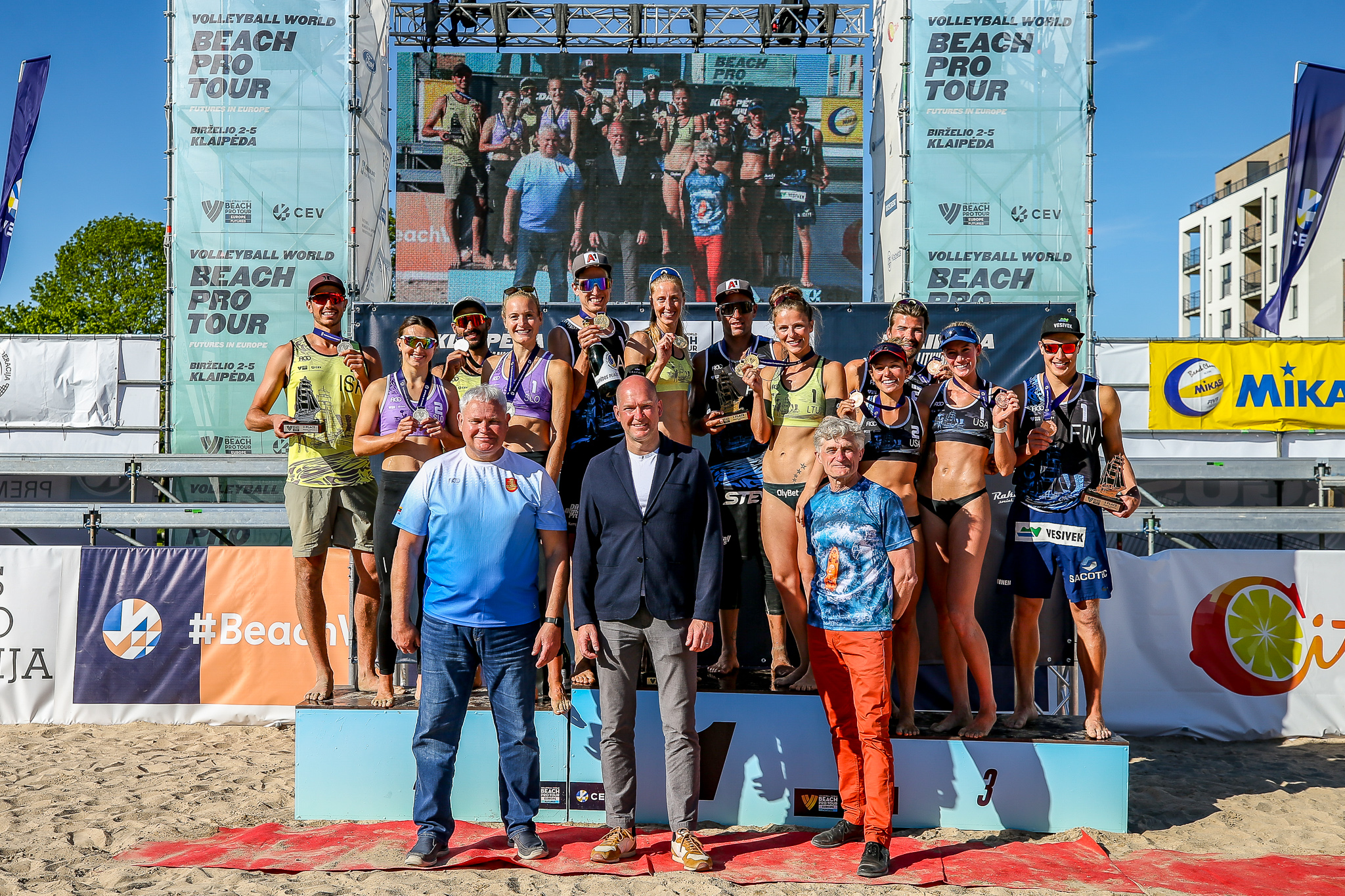 European teams took five of the six podium spots in Klaipeda
Playing in just their second international event as partners, the 37-year-old Kliokmanaite and the 27-year-old Paulikiene had a solid campaign at the venue set up at the Theatre Square, ending the tournament with five wins and just one loss.
Seeded first in the event, the Lithuanians made good use of their homecourt advantage to top second-seeded Tjasa Kotnik and Tajda Lovsin of Slovenia in straight sets (21-19, 21-18) in the gold medal match to take the title in front of their home fans.
"These are some amazing emotions. I'd like to thank the spectators and the city of Klaipeda, you were amazing. This doesn't feel real, but it feels so good at the same time."
Monika Paulikiene
Lithuanian Beach Volleyball Player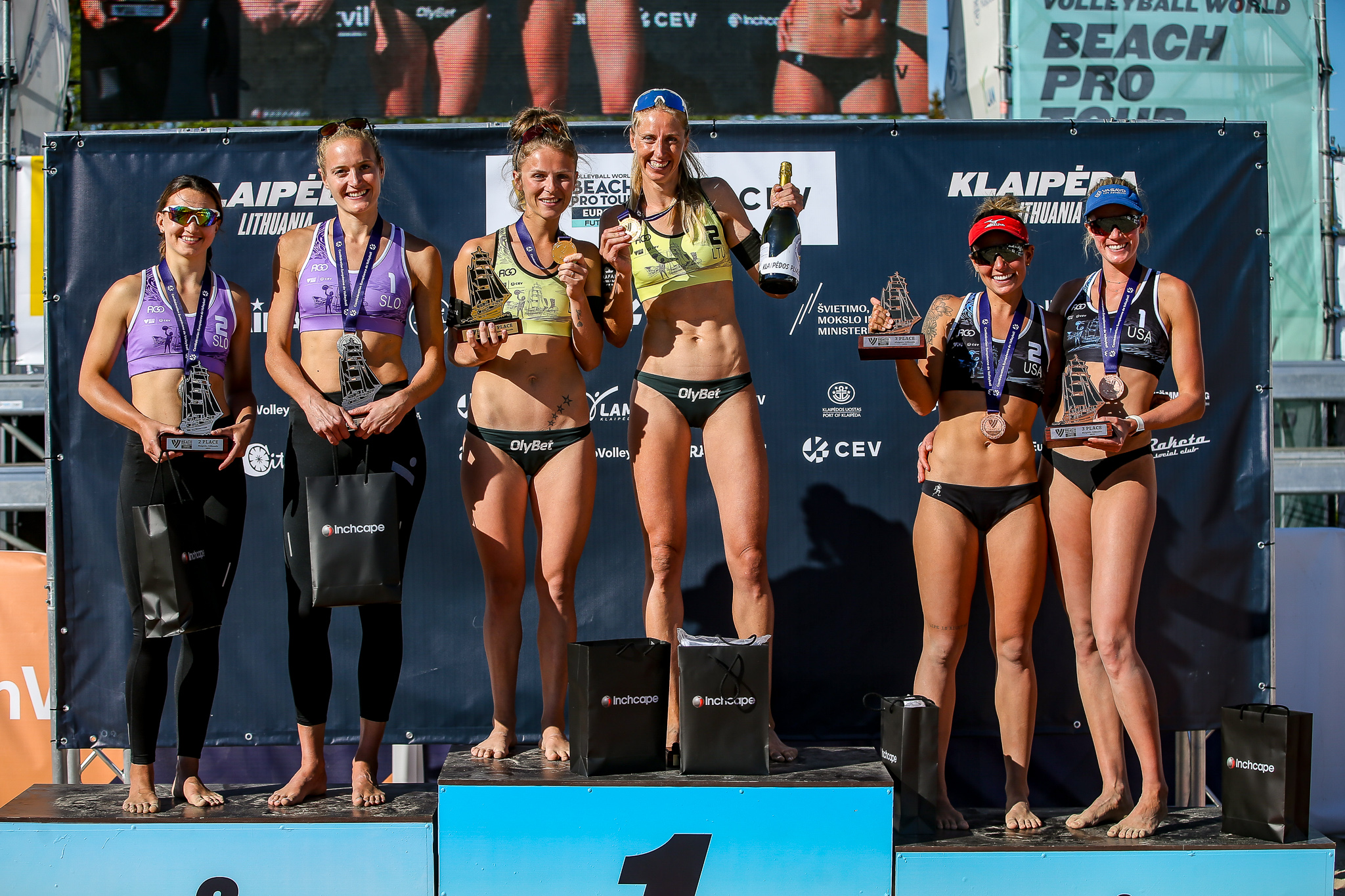 Kliokmanaite and Paulikiene stand at the top of the podium in front of their home fans
Americans Jessica Gaffney and Molly Turner completed the podium after they defeated Estonians Heleene Hollas and Liisa Soomets also in two sets (22-20, 21-19) to take bronze.
The most experienced and accomplished player entered in the event, 39-year-old Austrian Alexander Horst, also got a productive week in Klaipeda as he got to celebrate his first victory with new partner Julian Hörl in the men's tournament.
A three-time Olympian and a silver medalist at the 2017 World Championship, Horst took gold alongside the 30-year-old Hörl after the two downed Israelis Eylon Elazar and Netanel Ohana in the two-set (24-22, 21-12) gold medal match. The two won all five matches they played in Lithuania this week, dropping just two sets along the way.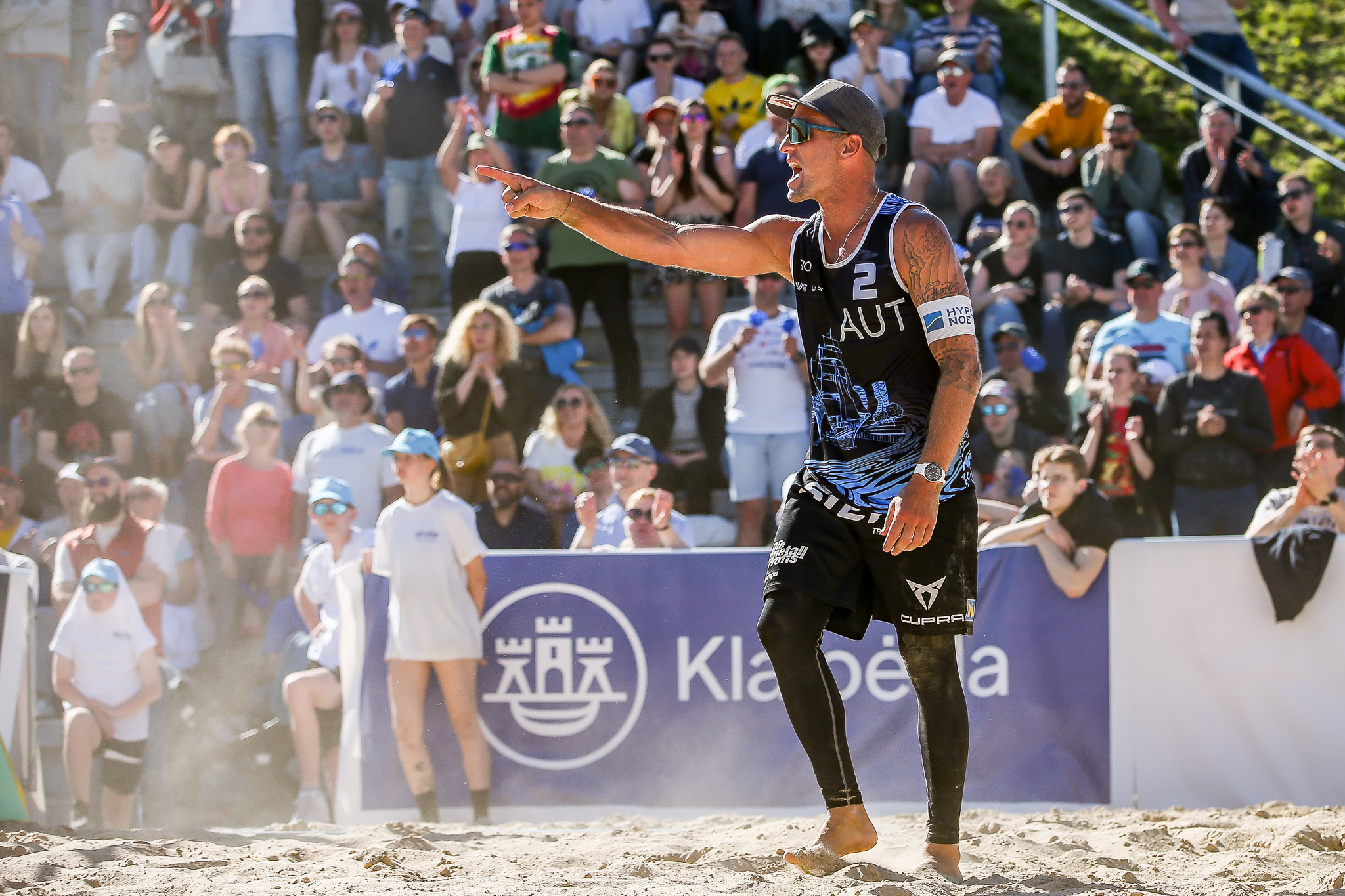 Veteran Austrian Horst got to celebrate his first title with new partner Hörl
Finnish Santeri Siren and Jyrki Nurminen claimed their second-straight bronze medal in a Futures event by prevailing over Czechs Tomas Semerad and Jakub Sepka 2-0 (21-19, 21-19) to step on the podium in Lithuania. The two had also finished third in Rhodes, Greece.
The next Beach Pro Tour Futures event set to happen in Europe will take place in Balikesir, Turkey, from June 16-19.