Beach Volleyball
Perusic and Schweiner top all-European podium in Paris
If the Volleyball World Beach Pro Tour Elite16 event held in Paris this week serves as an indication of what could happen in the French capital next year, when it hosts the Olympic Games, European beach volleyball fans should be pretty optimistic about it.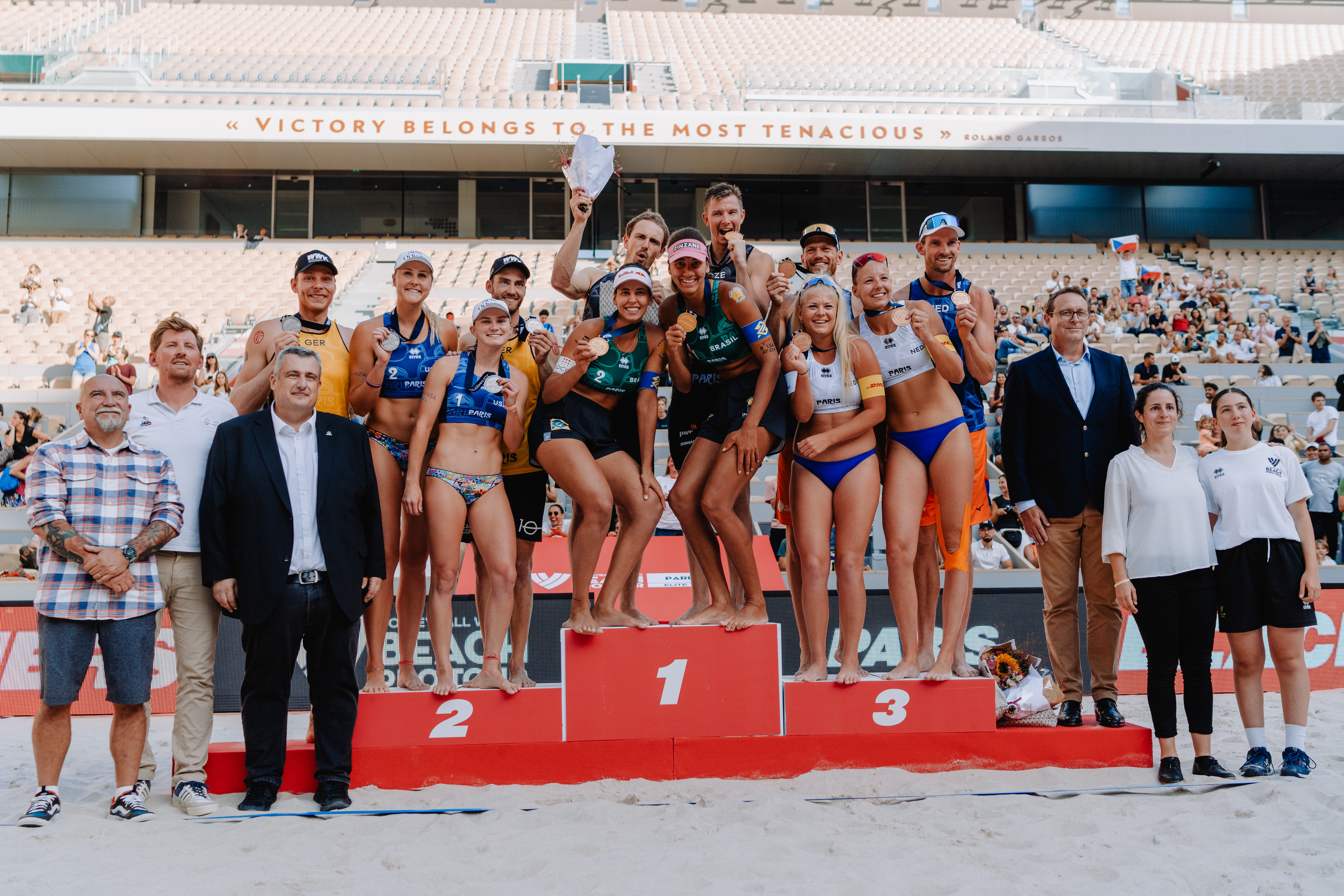 Teams from Czechia, Germany and the Netherlands made it to the podium in Paris (Photo: Volleyball World)
With six of the eight teams that made it to the semifinals of the men's and women's tournaments at the Roland Garros Stadium and four of the six that stood at the podium, the continent dominated the event.
European teams reigned supreme in the men's event, occupying all four semifinal spots. In the end, Czechs Ondrej Perusic and David Schweiner stood taller, taking the title with a 2-1 (16-21, 21-16, 15-11) victory over Germans Nils Ehlers and Clemens Wickler to secure their second Elite16 gold medal of the season.
"It was an amazing tournament! Since day one we felt the support from the French people. I cannot really express how grateful I am and I am really glad we were able to deliver the victory. Thank you!"
Ondrej Perusic
Czech Beach Volleyball Player
Another all-European encounter took place in the bronze medal match, with Dutch veterans Alexander Brouwer and Robert Meeuwsen overcoming Austrians Julian Hörl and Alexander Host also in the tie-breaker (18-21, 21-18, 15-13) to take the last spot in the podium.
The women's event also had two European teams competing for bronze and Dutch Raisa Schoon and Katja Stam, who had won gold in the French capital last year, made another podium appearance with their straight-set (21-17, 22-20) win over Italians Marta Menegatti and Valentina Gottardi.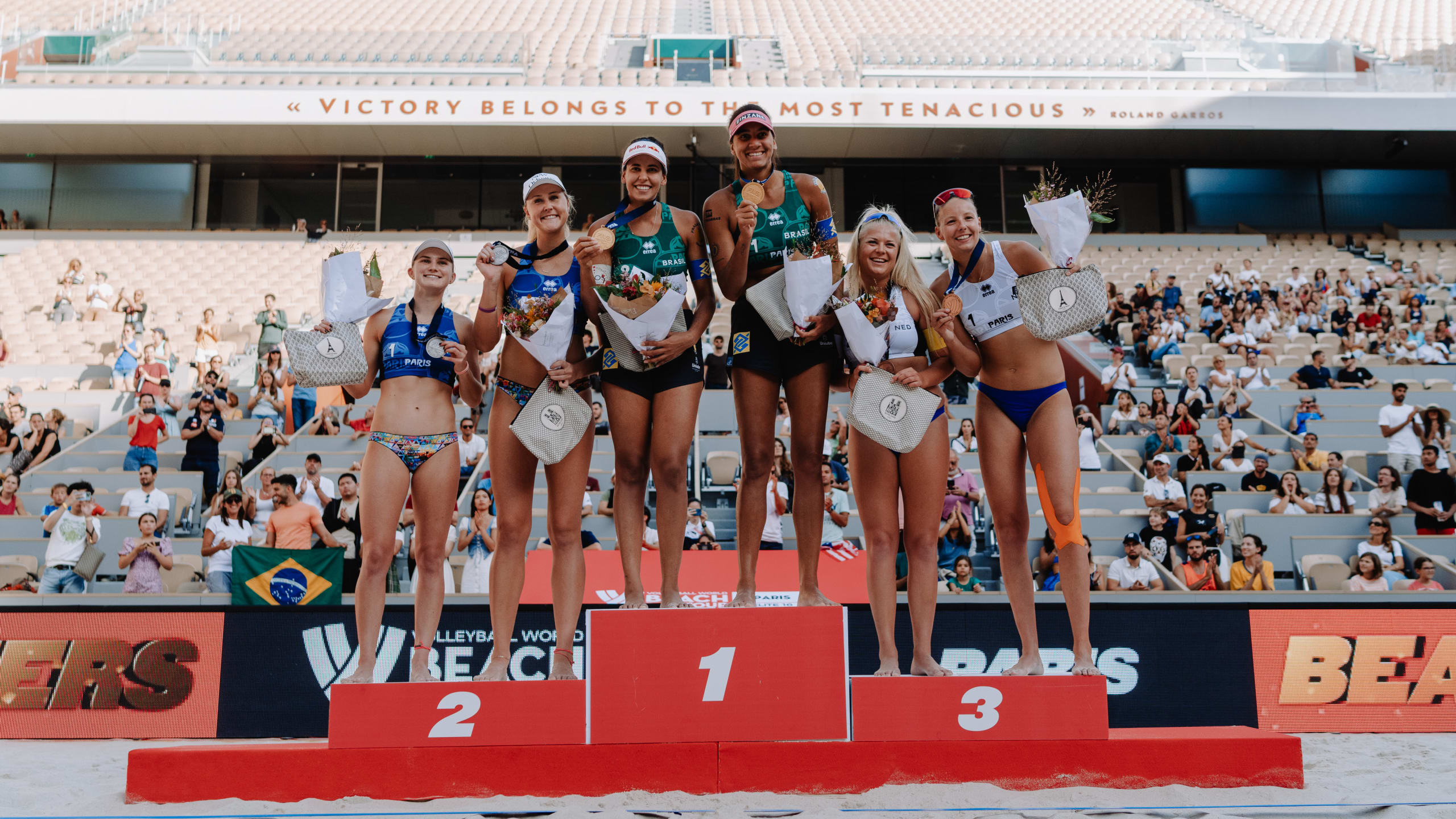 Schoon and Stam finished third at the Roland Garros Stadium (Photo: Volleyball World)
Brazilians Eduarda 'Duda' Lisboa and Ana Patrícia Ramos took the title, defeating Americans Taryn Kloth and Kristen Nuss in the gold medal match.
Next week, European teams will head to Tlaxcala, Mexico, for the most important event of the season, the 2023 FIVB Beach Volleyball World Championship, which will be played from October 6-15. The continent will be represented by 20 men's and 17 women's duos and the champions in each gender will earn a spot to their countries at the Paris Olympics.