Beach Volleyball
Scampoli and Bianchin win home gold in Giardini Naxos
Claudia Scampoli and Margherita Bianchin led a strong Italian display that resulted in four medals for the host country in this week's Volleyball World Beach Pro Tour Futures event in Giardini Naxos by securing the gold medal of the women's tournament on Sunday.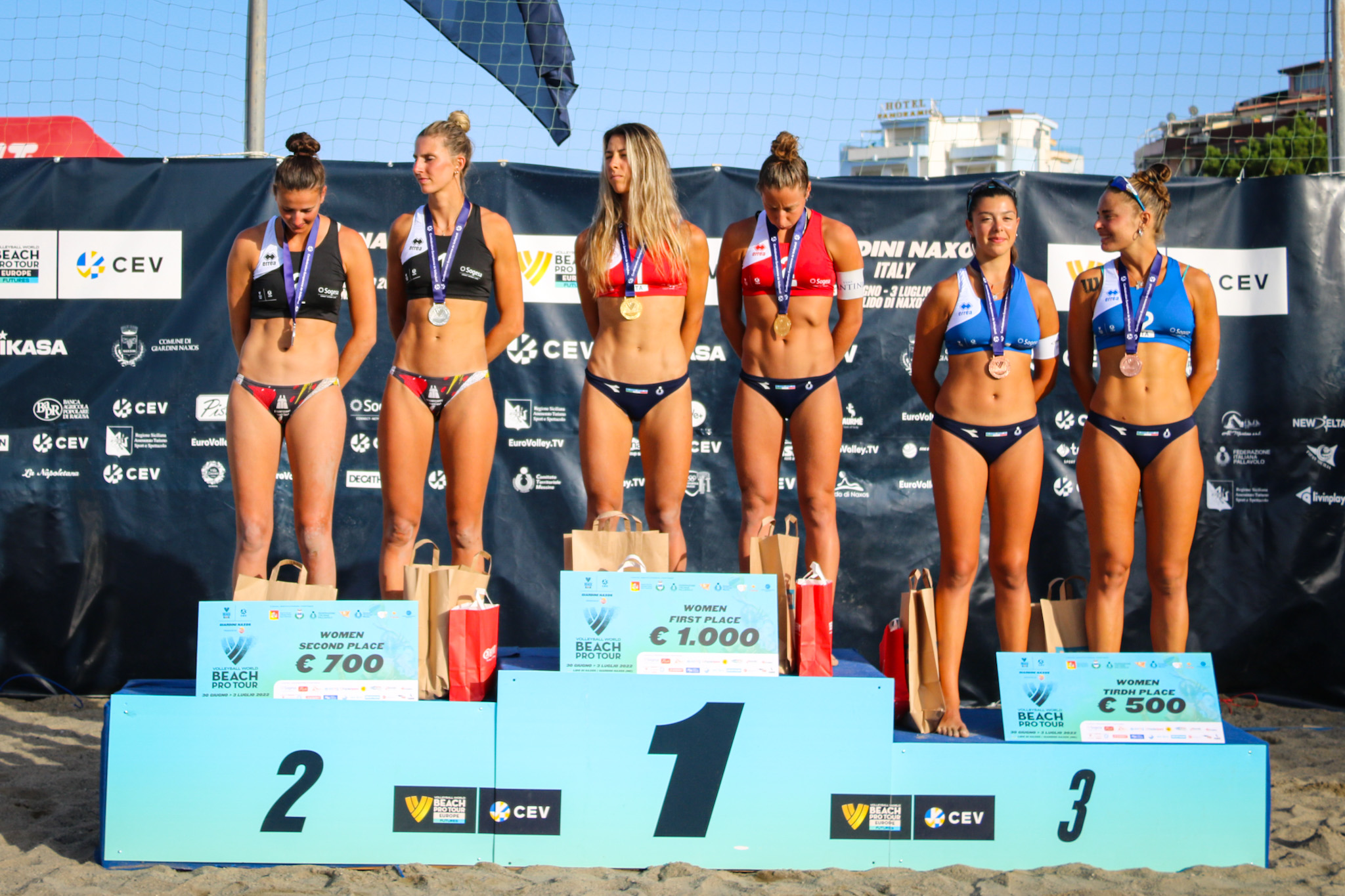 Scampoli and Bianchin made great use of the home court advantage to take the title
Playing at home, the 22-year-old Scampoli and the 26-year-old Bianchi improved from their fifth-place finish in Cervia back in May in dramatic fashion, as the Italians won a very tight gold medal match against Belgians Sarah Cools and Lisa van der Vonder 2-1 (21-16, 17-21, 15-13) in 49 minutes.
The left-handed Scampoli and Bianchin have recently competed at the World Championship in Rome, having finished ninth. They are also set to represent their country in the 2022 EuroBeachVolley, in August.
The hosts sent yet another team to the podium after Valentina Cali and Margherita Tega prevailed over Reka Orsi Toth and Eleonora Gili in the two-set (21-15, 32-20), all-Italian bronze medal match in Giardini Naxos.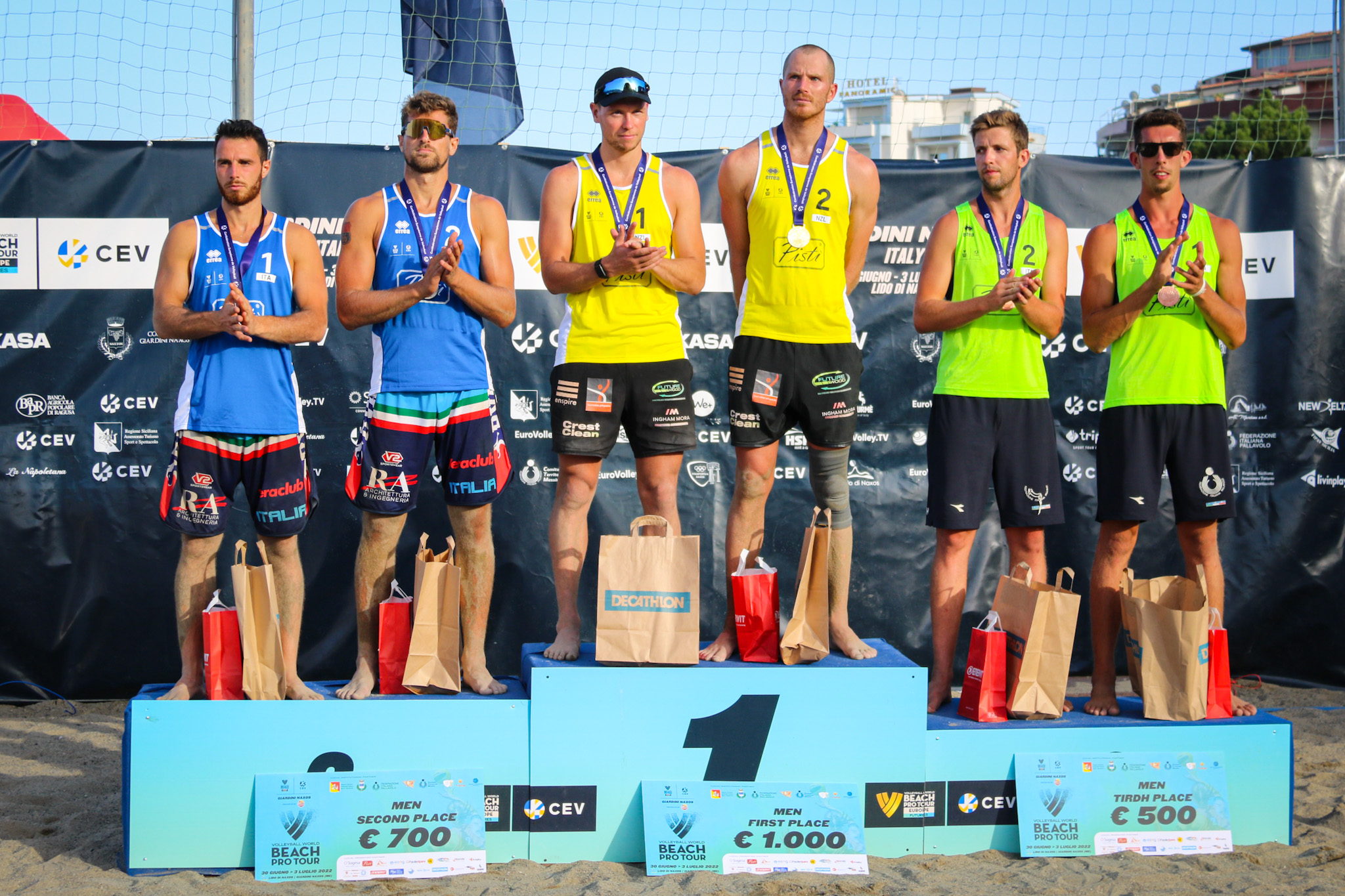 Two Italian teams flank the champions from New Zealand
Italy came really close to making the double with a victory in the men's tournament as well, but Davide Benzi and Carlo Bonifazi came up agonizingly short in the gold medal match, falling to New Zealanders Sam O'Dea and Bradley Fuller in three closely-contested sets (19-21, 21-17, 17-15).
Jakob Windisch and Gianluca Dal Corso guaranteed the presence of a fourth Italian team on the podium with their three-set (18-21, 22-20, 15-9) bronze medal match triumph against Lithuanians Patrikas Stankevicius and Audrius Knasas, who finished fourth for a second-straight time, repeating their result in Bialystok last week.
Italian teams will have another opportunity to put on good performances at home next week, when Lecce hosts the third Beach Pro Tour event in the country from Thursday to Sunday.