Beach Volleyball
Scottish Volleyball announce Sarah Jankowitz as their new High-Performance Beach Coach and Programme Manager
Scottish Volleyball is pleased to announce the appointment of Dr Sarah Jankowitz, PhD, as their new High-Performance Beach Head Coach and Programme Manager.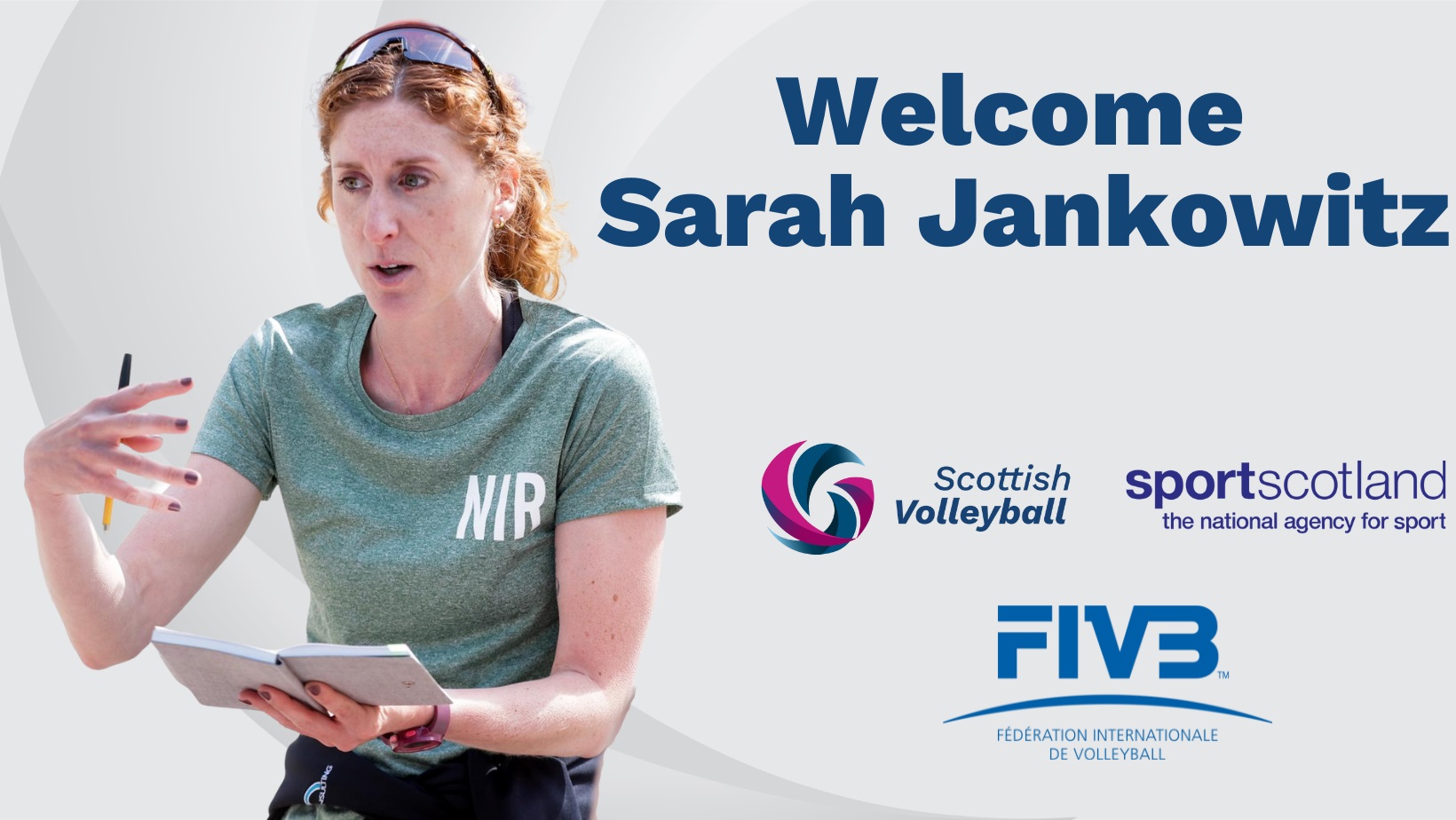 This position will continue to develop Scottish Volleyball's current High-Performance Beach programme as the organisation builds towards more high-level European and world competitions as well as the Commonwealth Games in 2026. The main and immediate priority for Jankowitz shall be the coaching, development, and the supporting of Scottish High-Performance Beach Volleyball athletes. In parallel to this, Sarah will have the responsibility for all aspects of the Beach Volleyball game and has been tasked with introducing policy, procedures, and pathways to ensure growth from grassroots to performance and further develop the Scottish Volleyball High-Performance Beach Plan.
This position is possible through the continued support from FIVB and their Empowerment Funding and sportscotland who continue to support the Performance programme. Scottish Volleyball have attracted over £200,000 of external investment from the FIVB Empowerment Programme over the last three years – a breakdown of which can be found here: FIVB Empowerment – overview.  The sport continues to develop and attract external funding and find ways to combat the economic challenges all governing bodies have faced over the last three years.
"After a long and robust appointments process, with full involvement and support from our partners FIVB and sportscotland, I am delighted to welcome Sarah to the Scottish Volleyball community. Sarah offers a very fresh, experienced, and dynamic approach to our beach programme and I am very much looking forward to working with Sarah as she develops our athletes, coaches, volunteers, and officials over the coming months."
Margaret Ann Fleming MBE
Scottish Volleyball CEO
Jankowitz is a former NCAA Division 1 indoor volleyball player for American University in Washington, DC where she also coached DC-based Metro Volleyball Club. Sarah moved to Dublin in 2010 and then Belfast in 2012 which is when she started coaching for Northern Ireland. Sarah has served as the Head Coach of the indoor women's national team from 2012 to 2013 and then moved to the men's team from 2013-2015.
 
Sarah moved to England for a few years for work at the University of Sheffield and then the University of Liverpool, and then returned to coach Northern Ireland's Beach Volleyball programme in 2021. In her role as NIVB Beach Performance Director, she has been working to build a structured Beach Volleyball performance programme for NIVB.
Sarah's beach coaching debut was coincidentally in Scotland, at the 2014 CEV Continental Cup in Edinburgh. Since then, she has attained her FIVB Level 1 Beach Volleyball coaching qualification and has undertaken various professional development opportunities with other international Beach Volleyball coaches and from Sport Northern Ireland.
 
Outside of volleyball, she has a master's degree and PhD from Trinity College Dublin and will be taking a career break from her position as Lecturer in Criminology at Queen's University Belfast whilst working for Scottish Volleyball.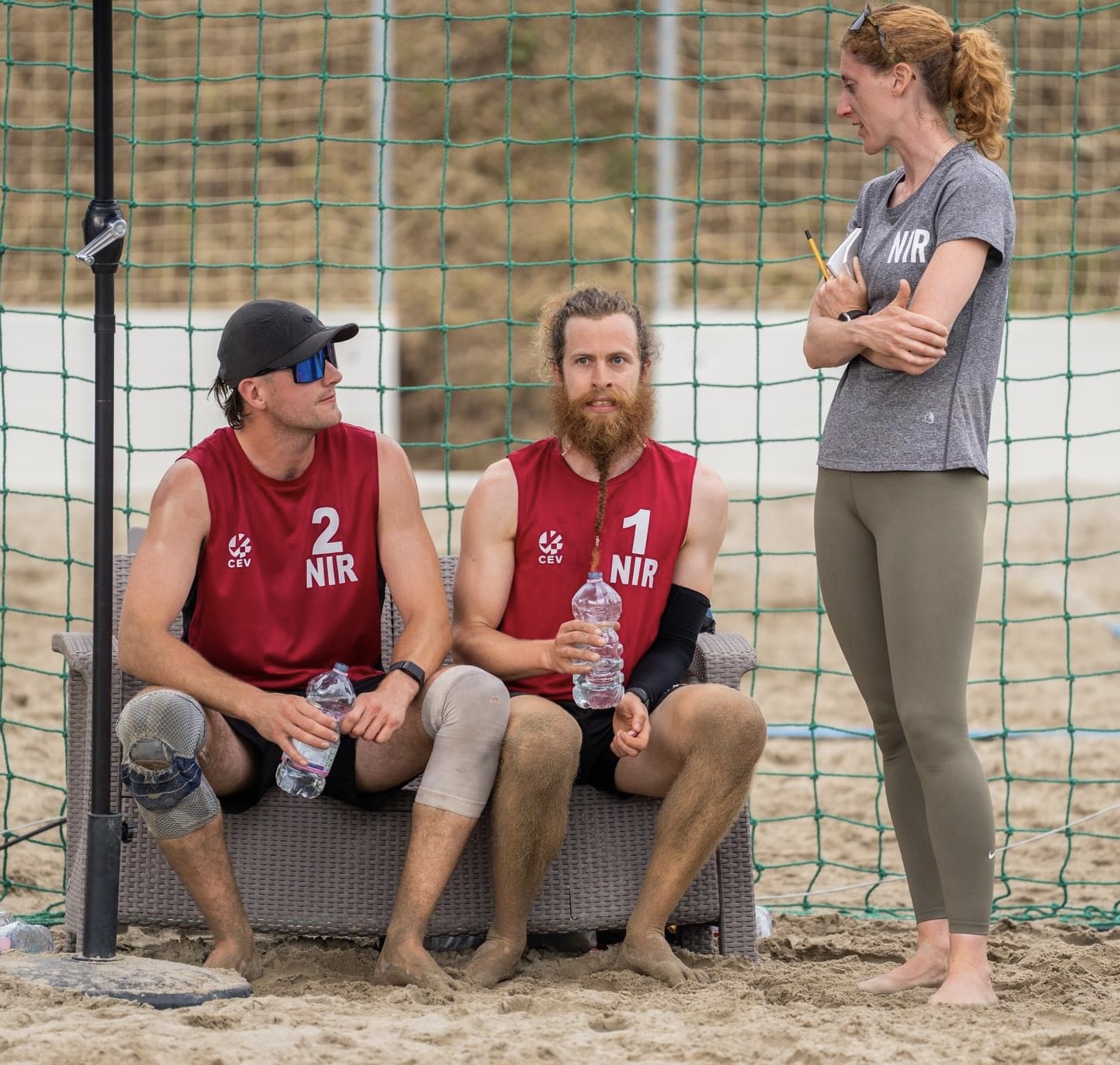 Sarah Jankowitz has worked extensively in Northern Ireland
On accepting the position of High-Performance Beach Coach and Programme Manager, Jankowitz had this to say: "I am thrilled to be joining Scottish Volleyball at this critical point in the 2026 Commonwealth Games cycle. It is an incredible opportunity to work with a talented cohort of athletes and experienced volunteers and staff to drive the High-Performance Beach Programme forward. 
"I look forward to getting to know the athletes and coaches over the coming weeks to prepare for what will be an ambitious 2024 training and competition calendar. In the longer term, we will be creating a pathway to support the development of the next generation of beach athletes and coaches to sustain the programme's growth beyond the lifetime of this project.
"My passion very much lies in reflecting on and exchanging knowledge about coaching practice, and so I hope to facilitate learning opportunities for current and aspiring beach coaches to develop their skills and learn from other perspectives and styles internationally in a way that supports the longer-term success of the programme.
"I am grateful to Scottish Volleyball for trusting me with this opportunity, which I know will not be without its challenges. I am also grateful for the lessons I have learned during my many years with Northern Ireland Volleyball, and to the athletes who have contributed so much to my growth as a coach. I am excited to support the Scottish athletes to reach their potential, and to discover the many ways I am sure I will learn from them."