Beach Volleyball
Women ready to get on the sand in Wilanow
It's the women's turn now in Wilanow as, one week after hosting a Volleyball World Beach Pro Tour Futures men's event, the Polish city is set to welcome the women for a four-day tournament from Thursday to Sunday.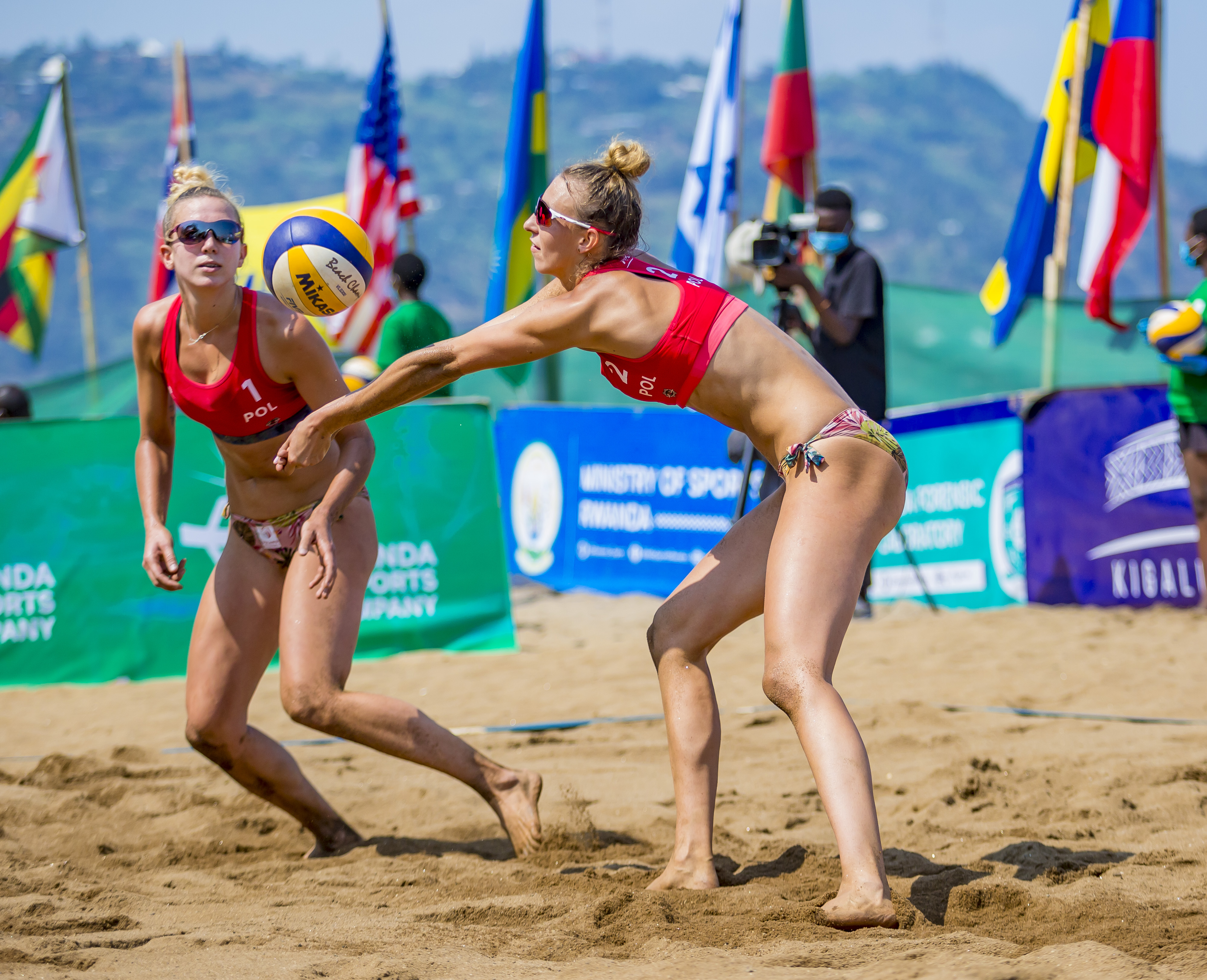 Back together after two years, Ceynowa and Lodej will lead six Polish teams in Wilanow (Photo: Volleyball World)
The sand courts set up at the Plaza Wilanow will host matches between 28 teams from 15 countries, starting on Thursday, with the qualifier, where 16 tandems will battle for the last four spots in the main draw.
Europe accounts for 26 of the 28 duos entered in the event and has all 12 teams that are guaranteed an automatic spot in the main draw. As many as 13 European nations will be represented in the event, with hosts Poland leading the way with six duos.
Czechia will send four teams to the sand, Lithuania three, the Netherlands, Switzerland and Ukraine two and Austria, Estonia, Finland, Norway, Slovakia, Spain and Sweden one each. Duos from Canada and the United States complete the lineup of the Wilanow Futures.
Poland have four teams in the main draw and among them are Agata Ceynowa and Marta Lodej. Seeded fourth, the two will be playing together for the first time this season, but have been on the same side of the net in five events in 2021, getting a ninth-place finish at the FIVB World Tour Rubavu two-star.
Also representing the host country in the main draw in Wilanow will be tenth-seeded Melania Marcinowska/Nicole Jochym, 11th-seeded Malgorzata Ciezkowska/Urszula Lunio and 12th-seeded Julia Kielak/Maja Kruczek.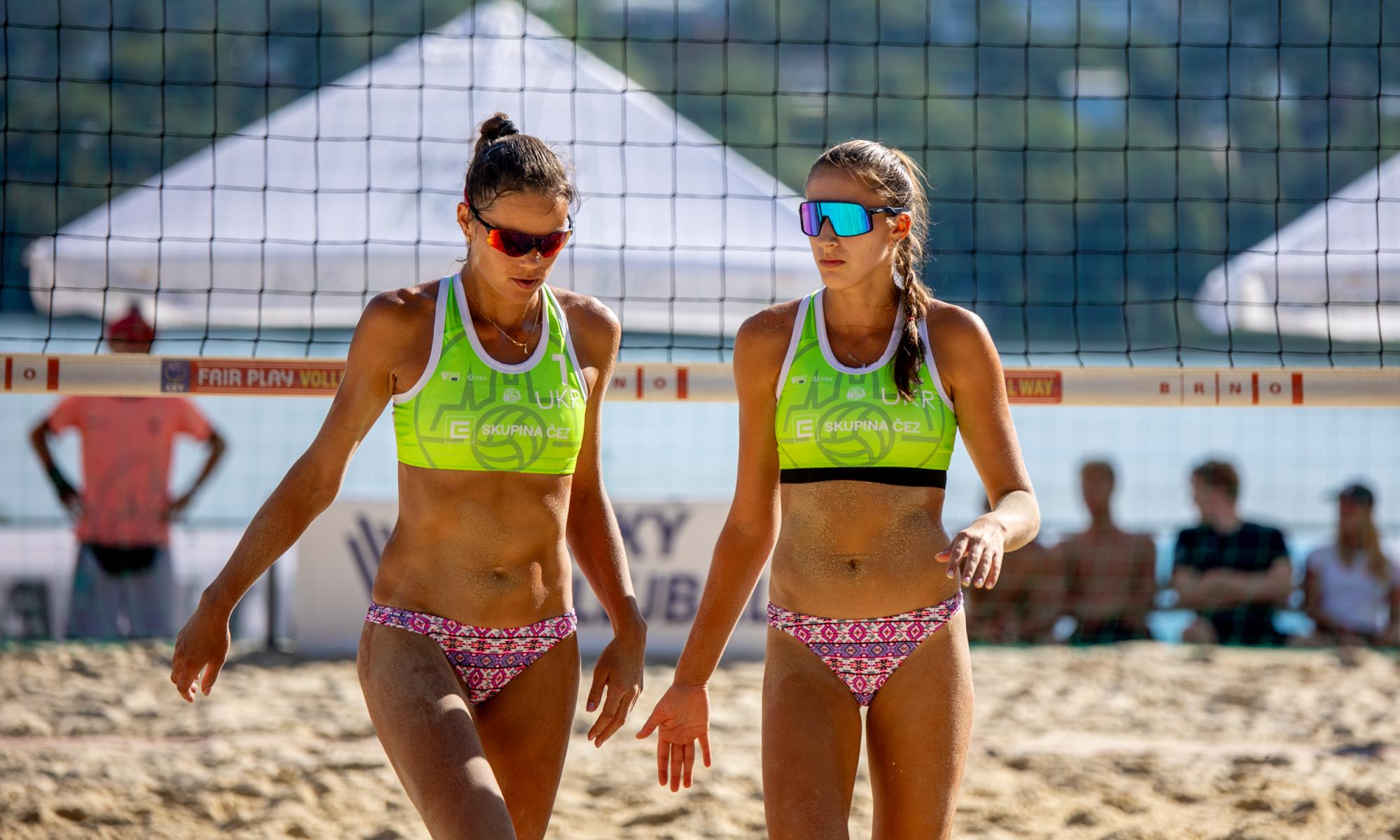 Lazarenko and Hladun finished fifth in Brno last month
The first three positions in the entry list are occupied by Ukraine's Maryna Hladun/Tetiana Lazarenko, Lithuania's Gerda Grudzinskaite/Rugile Grudzinskaite and Czechia's Anna Pavelková/Katerina Pavelková respectively.
Beach Pro Tour Wilanow Futures
Completing the main draw lineup are Lithuania's Ieva Dumbauskaite/Skalve Krizanauskaite, Czechia's Valerie Dvorníková/Anna Pospisilova, Estonia's Heleene Hollas/Liisa Remmelg, the Netherlands' Noa Sonnevilla/Mila Konink and Ukraine's Inna Makhno/Sofiia Rylova.
After the conclusion of the qualifier, on Thursday, the main draw will begin on Friday with the 16 teams split into four pools. They will play in a modified pool play system, with the duos ranked first in each pool advancing directly to the quarterfinals and the ones that finish second and third going to the Round of 12. From then, the event continues in single elimination format until Sunday's medal matches.
The Beach Pro Tour Futures events in Europe are run by the CEV in close cooperation with Volleyball World and provide teams from the continent with several opportunities to compete and gain valuable ranking points during the Olympic qualification period for the Paris 2024 Games.