Club Volleyball
CV MELILLA make history by reaching #CEVChallengeCupM 8th Finals
On Wednesday night, CV MELILLA of Spain secured a second straight victory over Ukraine's Epicentr – Podolyany HORODOK (25-19, 25-21, 25-21) to reach the 8th Finals of the men's CEV Volleyball Challenge Cup in what is their maiden appearance in an international competition.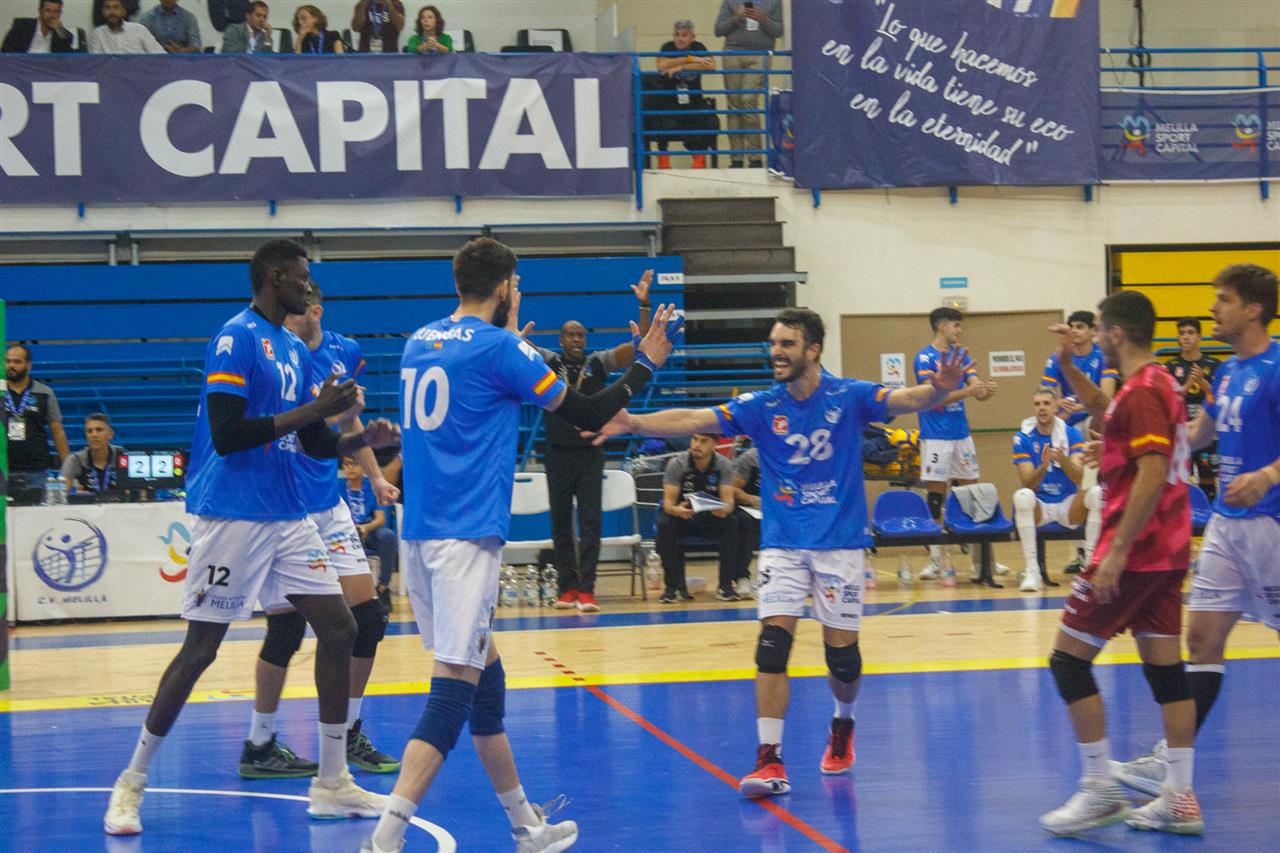 The players of CV MELILLA celebrate their historic success
This was one of the most important matches in the history of the Spanish club from the enclave of Melilla – but the visitors from Ukraine had travelled for the away match with the intention to reverse the result of the previous game contested last week. However, the Spanish team, supported by some 1,500 spectators, was in full control and after two sets only, they had already punched their ticket to the next round.
The first set was initially a close affair, with the Ukrainian team keeping the score tight. It was not until the final stretch of the set that the Melilla players were able to break away and close the set with a comfortable advantage. In the second set, Epicentr came out very aggressively to try to prevent CV MELILLA from securing their progression to the next round, but the Spaniards managed to repeat their performance from the previous set. The third set was just a formality and CV MELILLA head coach Salim Abdelkader resorted to some of his less experienced players. However, everything was already decided and a rather discouraged visiting team had no choice but to see their European dream come to an end.