Features
Heidrich and Verge-Depre win Olympic bronze medal
Continental champions Joana Heidrich and Anouk Verge-Depre took Europe to the podium of the women's beach volleyball tournament of the Tokyo Olympics as the Swiss claimed the bronze medal at the Shiokaze Park Stadium. Americans April Ross and Alix Klineman won gold while Australians Taliqua Clancy and Mariafe Artacho del Solar took silver in Japan.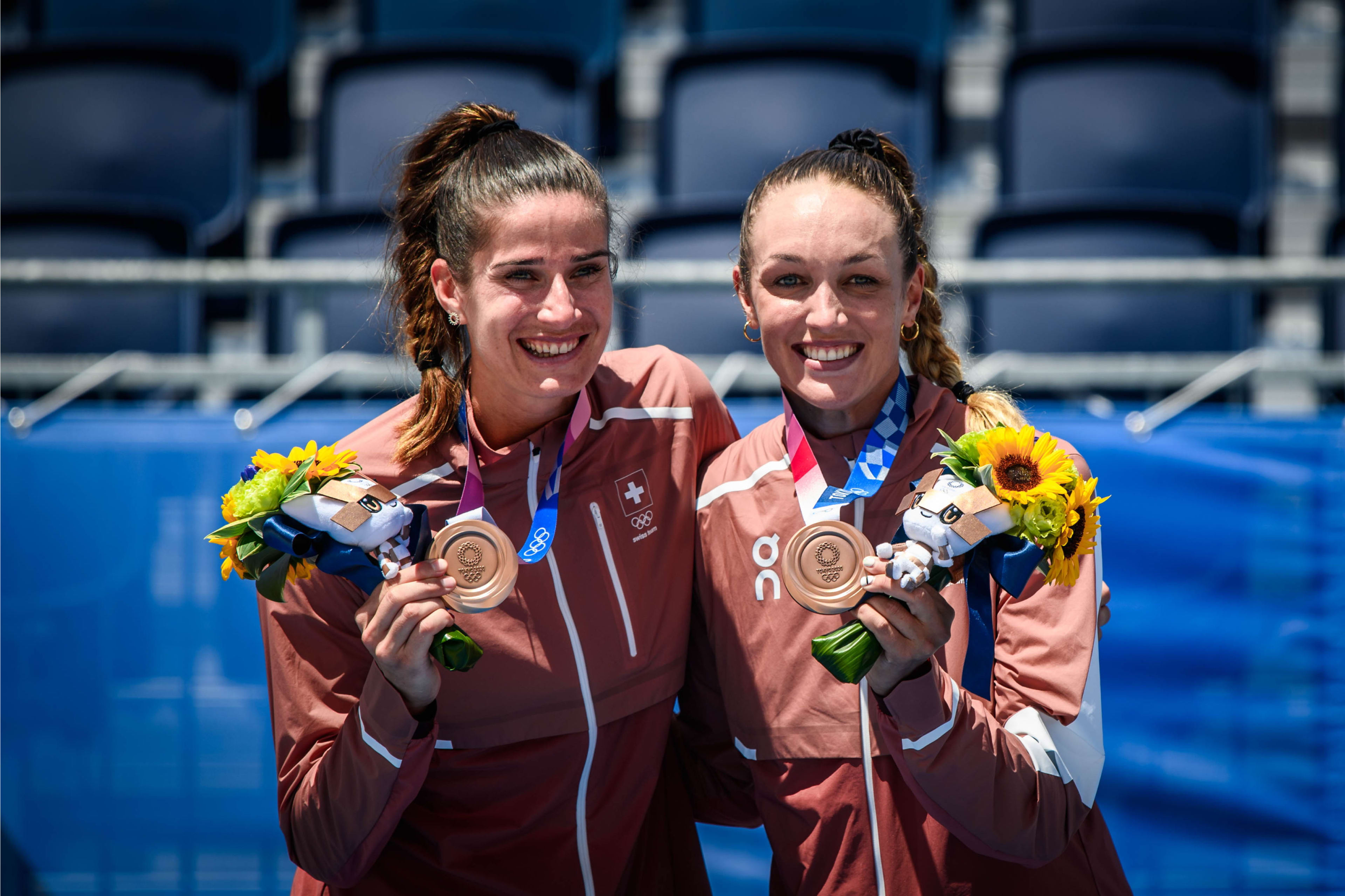 Heidrich and Verge-Depre pose with their bronze medals (Photo: Volleyball World)
The Swiss, who won the 2020 CEV EuroBeachVolley just 11 months ago, prevailed in the all-European bronze medal match, dominating 2019 continental champions Tina Graudina and Anastasija Kravcenoka of Latvia to a straight-set (21-19, 21-15) victory. In the final, the Americans defeated the Australians also in two sets (21-15, 21-16).
Heidrich and Verge-Depre, who are both 29, have become the first Swiss women to win a medal at the Olympics and just the second European female duo to step on the podium, joining Rio 2016 gold medalists Laura Ludwig and Kira Walkenhorst of Germany.
"There is very strong competition in Europe. It is the continent with the most density of high-level teams, which makes it interesting to play there. It's a huge honor to represent Switzerland and it's a dream come true that we won this Olympic medal. What we experienced as a team here is one of those stories you can't experience in other environments. There was so much going on and I think overcoming this as a team will stay in our hearts."
Anouk Verge-Depre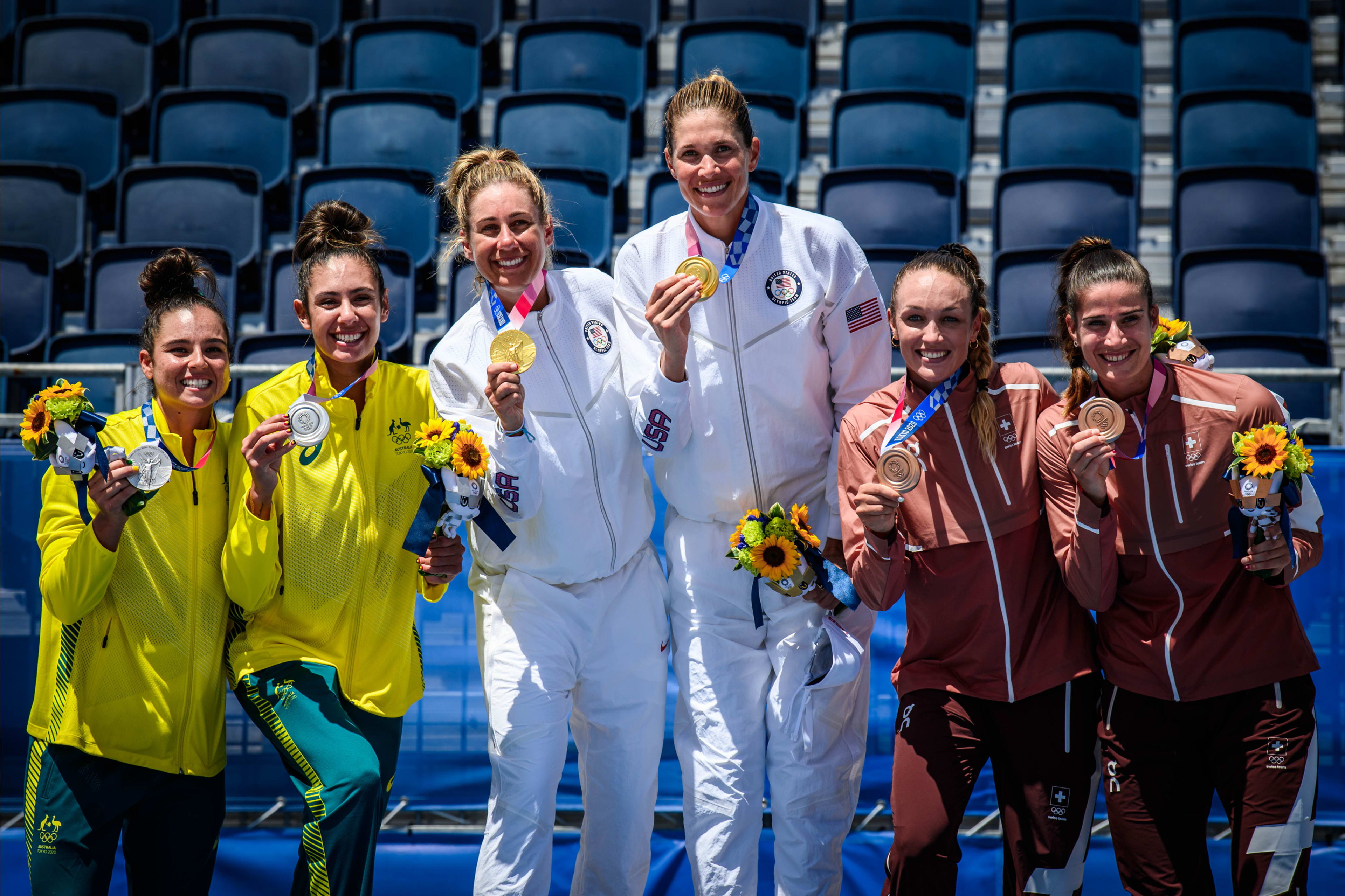 The Swiss are joined by Americans and Australians on the podium (Photo: Volleyball World)
Their country's previous best result at the Games was a fifth with Heidrich and former partner Nadine Zumkehr at the Rio 2016 Olympics. Verge-Depre, who moved from blocking to defense when she became partners with Heidrich, in 2017, also competed in Brazil five years ago, ranking ninth with Isabelle Forrer.
They are also just the second Swiss team, men or women, to win a medal at the Olympics, repeating the result Patrick Heuscher and Stefan Kobel achieved at the Athens 2004 Games.
"I couldn't imagine winning this. When I was a little kid, I saw Patrick and Stefan winning the medal and wanted to be here. That was my dream and now we made it. We gave a lot of energy the past five years. These three weeks were hard but we pushed ourselves. It's amazing, it's crazy."
Joana Heidrich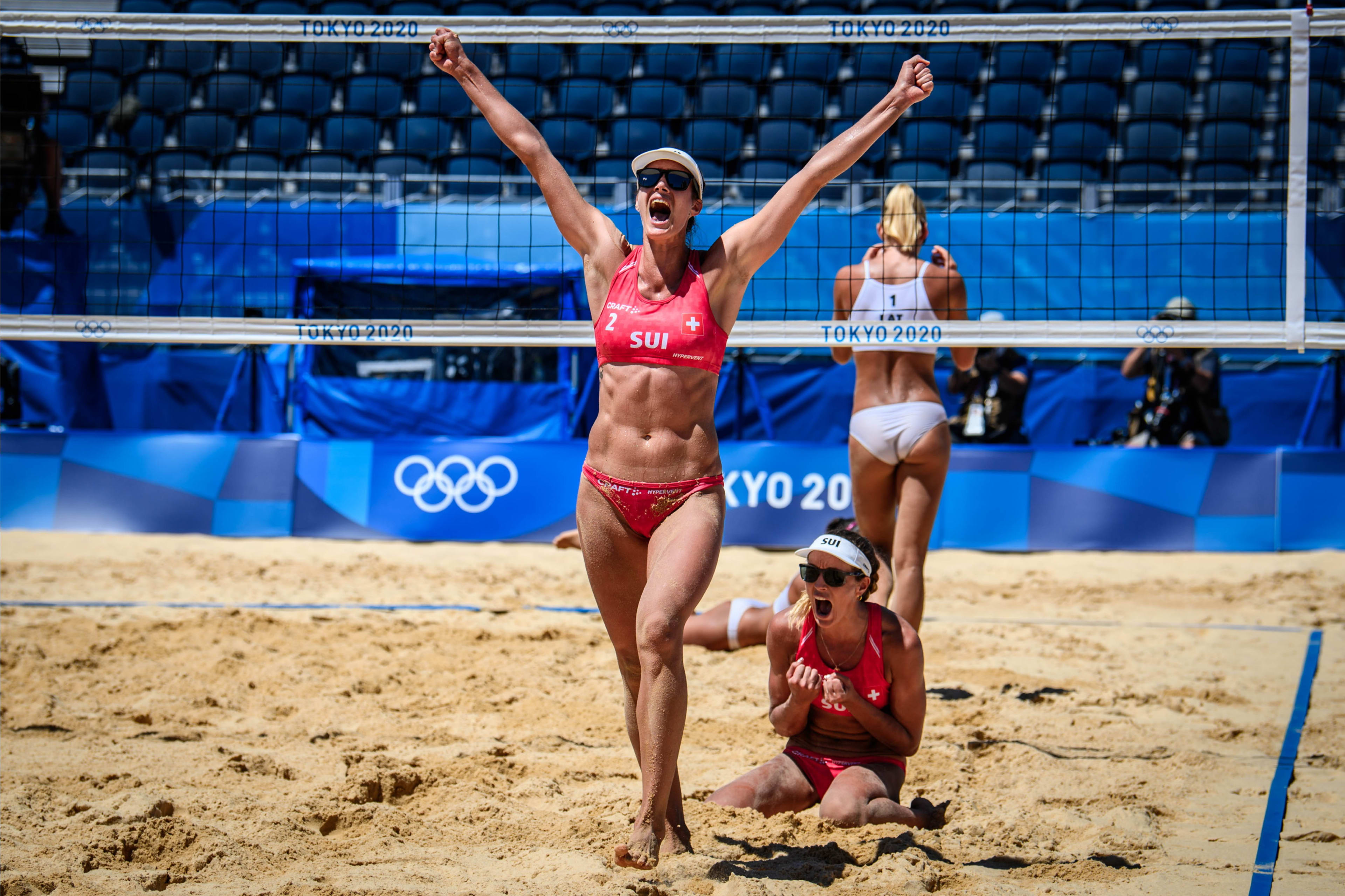 Heidrich and Verge-Depre celebrate after the final point against the Latvians (Photo: Volleyball World)
Europe had 11 women's duos competing in Tokyo, more than any other continent, and nearly half of the 24-team tournament. Besides the two semifinalists, the region had one team finishing fifth, three ranking ninth, one 17th and four ending in 19th place.
These teams will be back on the sand shortly at the CEV EuroBeachVolley 2021, which will be played in Vienna, Austria, from August 11-15.