Features
The Next Big Thing in Volleyball: Alexia Căruțașu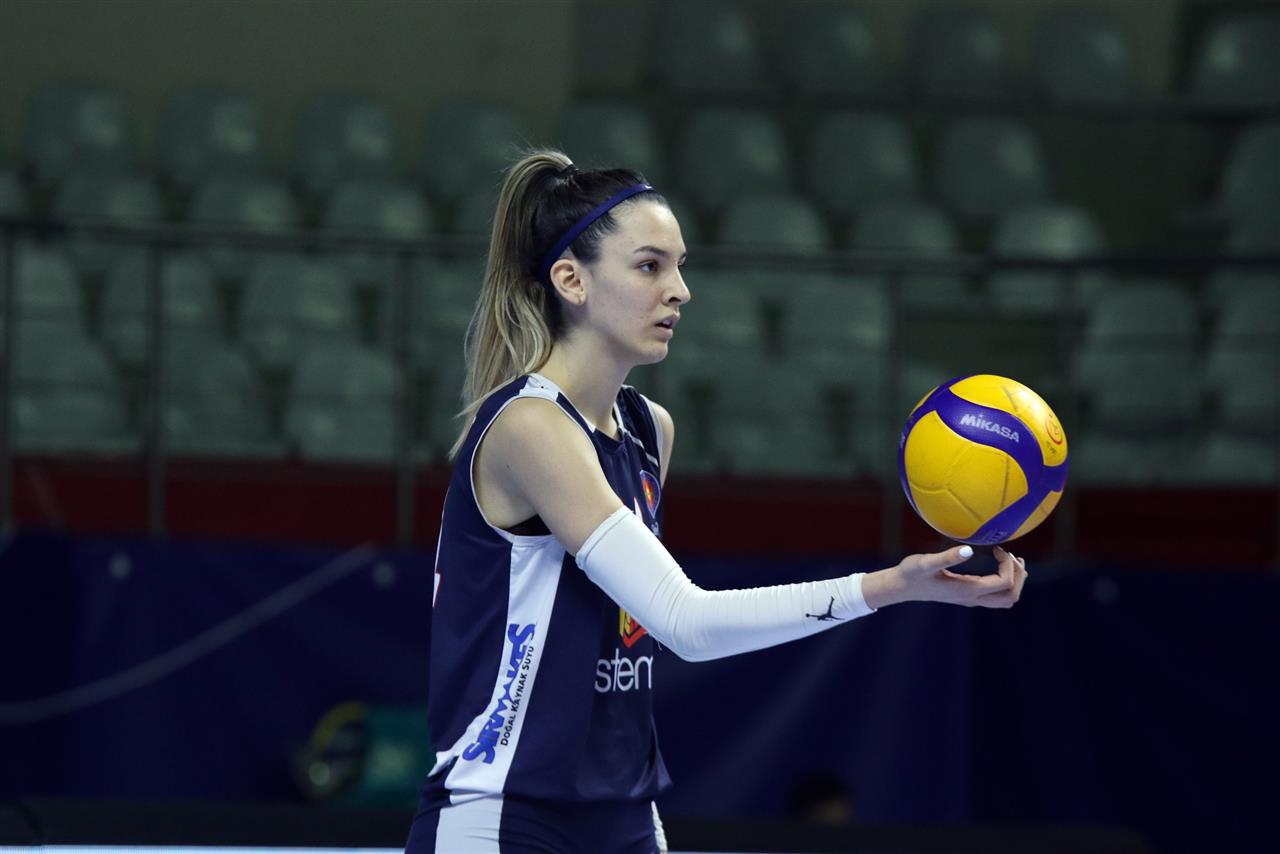 Luxembourg, March 8, 2021. In 2018, a 15-year old Alexia Căruțașu had her debut in Europe's premiere club competition, the CEV Champions League Volley after winning her first senior club national title in Romania with CSM Bucharest. A year later she was making one of the biggest decisions of her life, moving to Turkey to join the giants from VakifBank Istanbul and coach Giovanni Guidetti in one of the strongest leagues in Europe.
Now, aged 17, Alexia is one of the best players at Sistem9 Yesilyurt Istanbul and is preparing to play the final of the CEV Volleyball Challenge Cup with hopes of winning the title.
The finals of the CEV Volleyball Challenge Cup will be streamed live on EuroVolley.TV.
Her story – the early days
Coming from a family of athletes, with both her mother and father playing professional basketball at a high level, Alexia was always drawn to sports but never had eyes for anything apart from volleyball. She first started playing at the age of 7, guided by her grandfather who owned a private club, and as her family moved to Bucharest she was able to attend practice regularly, "When living in Ploiesti, where my father was playing basketball, I did not have the time to go to practice every week, it was quite hard. Once we changed cities, I can say that is when I really started playing volleyball and used to get quite upset when I wouldn't be able to get to practice," said Alexia.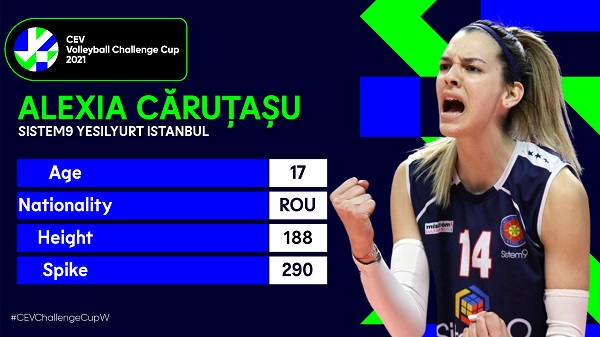 Going Pro
The road from being an amateur volleyball player to becoming a professional is by no means an easy one, it did however seem to come naturally to Alexia as her talent was noticed by more and more people. At 13 years of age, 4 months and 7 days she had her debut in the Romanian National League, a record she still holds today, against Volei Alba Blaj a future finalist of the CEV Champions League Volley.
Not yet a high school student at that time, Alexia remembers the toughness of starting her career at that particular moment in her life: "The time spent at CSM Bucharest was one of the toughest. I was in the eighth grade, getting ready for the final exams and first year of high school. I had to go to practice, go on the road with the club and with the national team and at the same time I had to make time to study and go to private lessons. The big positive aspect of that time was that I had the opportunity to learn a lot from players much more experienced who became close friends."
Moving to Turkey
After very solid performances for the Romanian National Team at the U18 World Championship that took place in Egypt and before starting high school, Alexia received an unexpected offer to join one of the biggest clubs in world volleyball, the giants from VakifBank Istanbul.
After training with the team and getting more accustomed to the rigors of volleyball at the highest level for one year, she was sent to gather more experience and have more match time at Yesilyurt in Istanbul where she has been playing for the past two years.  "During the first year I did not play that many matches, only in several friendly matches and playing for my high school team. My second year was the best by far, my coaches and teammates have been amazing and now, in my third year we have the opportunity of fighting for a European title!"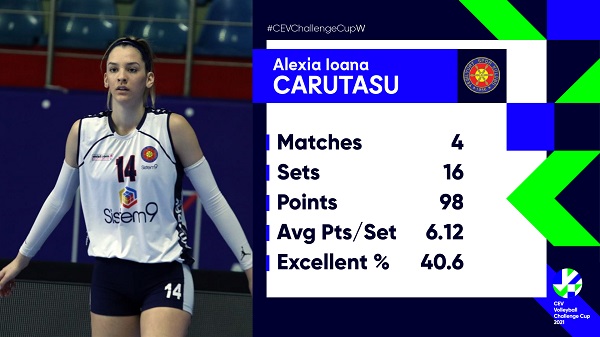 A remarkable European season
Last week, Sistem9 Yesilyurt managed a fantastic win in the semifinals of the CEV Volleyball Challenge Cup against national rivals THY Istanbul and, as it has been throughout this season, Alexia Căruțașu played a major role in helping her team reach the Finals by managing a staggering 74 points across the two semifinal matches (47/27).
Now she will travel back to Romania this month as the top scorer of the competition to face the team against which she had her professional debut, Volei Alba Blaj as she hopes to add the CEV Volleyball Challenge Cup to her ever expanding trophy cabinet. "I have always set myself high objectives, however it is still hard to believe how far along I have come. Looking into the future we have to wait and see. For now, I wish for myself and my team to get the results we wish for, especially winning the CEV Volleyball Challenge Cup" said Alexia.