Features
The next big thing in volleyball: Arinze Kelvin Nwachukwu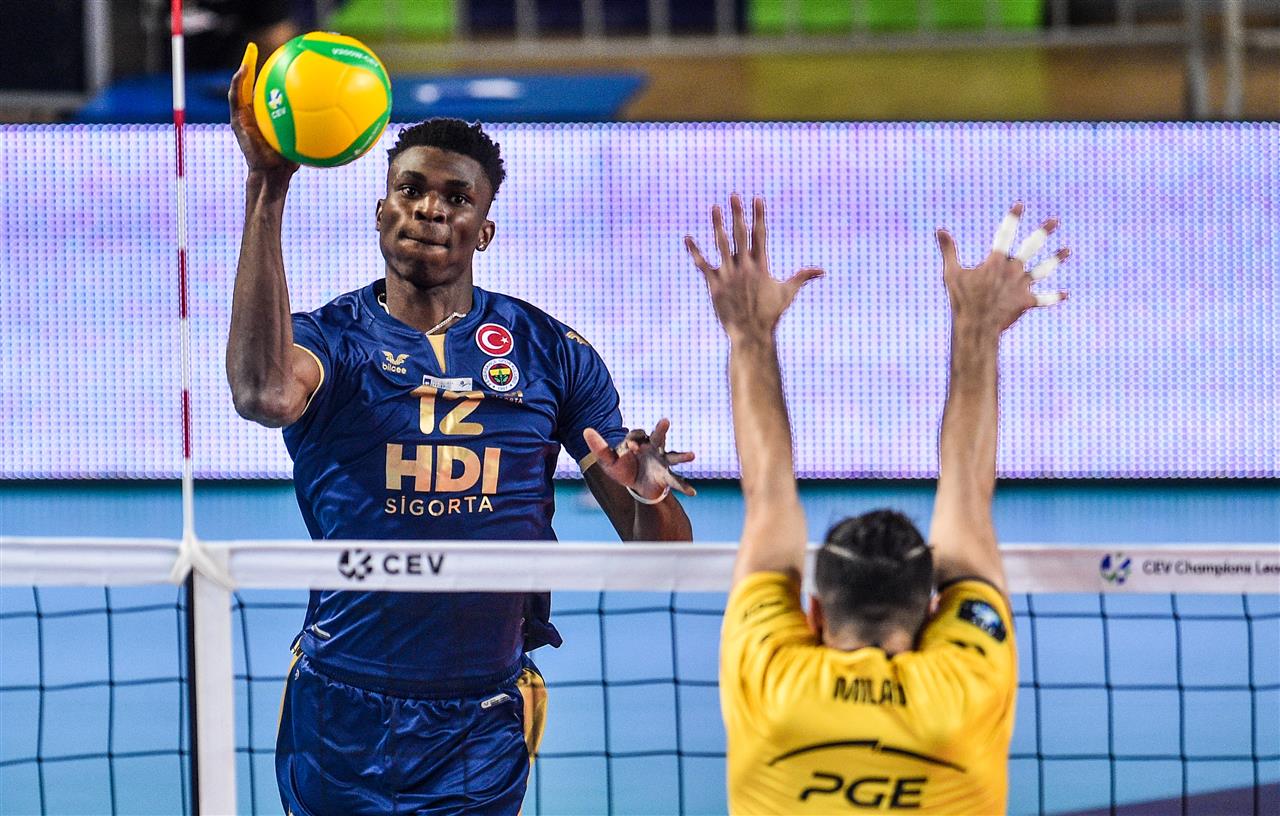 Luxembourg, January 31, 2021. It's not often that amazing volleyball talents get discovered by chance, luck, coincidence, yet when it happens their stories seem to be more remarkable than anyone could have ever imagined. Such is the story of Fenerbahce HDI Istanbul's Opposite, Arinze Kelvin Nwachukwu, the 215 cm tall, 18 - year-old Nigerian who is now in his second season with the Turkish side from Istanbul, grabbing everyone's attention on the courts in the domestic league or in Europe's premiere's club competition, the CEV Champions League Volley.
You can replay Arinze's matches from this season's Champions League on EuroVolley.TV.
His Story
From a child in Nigeria who did not particularly enjoy playing sports to a professional volleyball player in a matter of just a few years is fascinating in its own right. However, when you add to that a car accident at only 9 years of age that left Arinze with a broken right leg and collarbone his story becomes even more inspiring. 
Despite the obstacles, the difficulty in playing any sport, he did practice football until the age of 15, as most of his peers, while at the same time working as an apprentice in a shoe store. It was only a few years back that a coach that saw him called him to take part in basketball practice. Where he went,  a team was playing volleyball on the side court and that was the moment, the day when he became very interested in volleyball and realised that was the sport he would want to play from then on.
Now in his second year in Turkey and having played for Nigeria's U17 and U20 teams, Arinze's skills are improving and becoming more impressive day by day. With the support and confidence received from head coach Erkan Togan, he has enjoyed playing in the 4th Round of the CEV Champions League Volley this season, while in the Turkish League he has managed an impressive tally of 46 points/12 matches.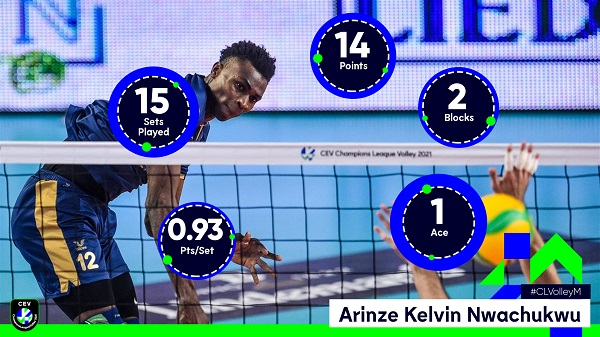 After failing to qualify into the quarter-finals of the Champions League, Arinze will surely be looking to continue the good run in the domestic league this season and return into the next edition of Europe's premiere club competition an even better player.