Features
The Next Big Thing in Volleyball: Ibrahim Lawani
Author:
Victoria Georgieva
A much successful EuroVolley summer in the underage categories came to a wrap with the Men U20 championship in the end of September. With many young stars taking the stage, the future of European Volleyball seems to be in good hands. 
It all started in the beginning of July, with inaugural #EuroVolleyU22M taking place in Tarnów, Poland. Various "Volleyball Leaders of Tomorrow" called the attention throughout this competition - such as Italy's Paolo Porro and Poland's Karol Urbanowicz. Silver medallists, France also counted on some bright players, such as the Best Opposite of the tournament - Ibrahim Lawani. 21-year-old Lawani, player of Paris Volley, finished in the competition with a total of 115 points (in as many as seven matches), 13 of which aces. In the Gold Medal Match (lost by France 1-3), Ibrahim tallied 22 points. 
Standing at 198cm tall, the French opposite, together with the Best Setter of the tournament, Kellian Motta Paes, might very well be The Next Big Thing in Volleyball. Get to know Ibrahim now.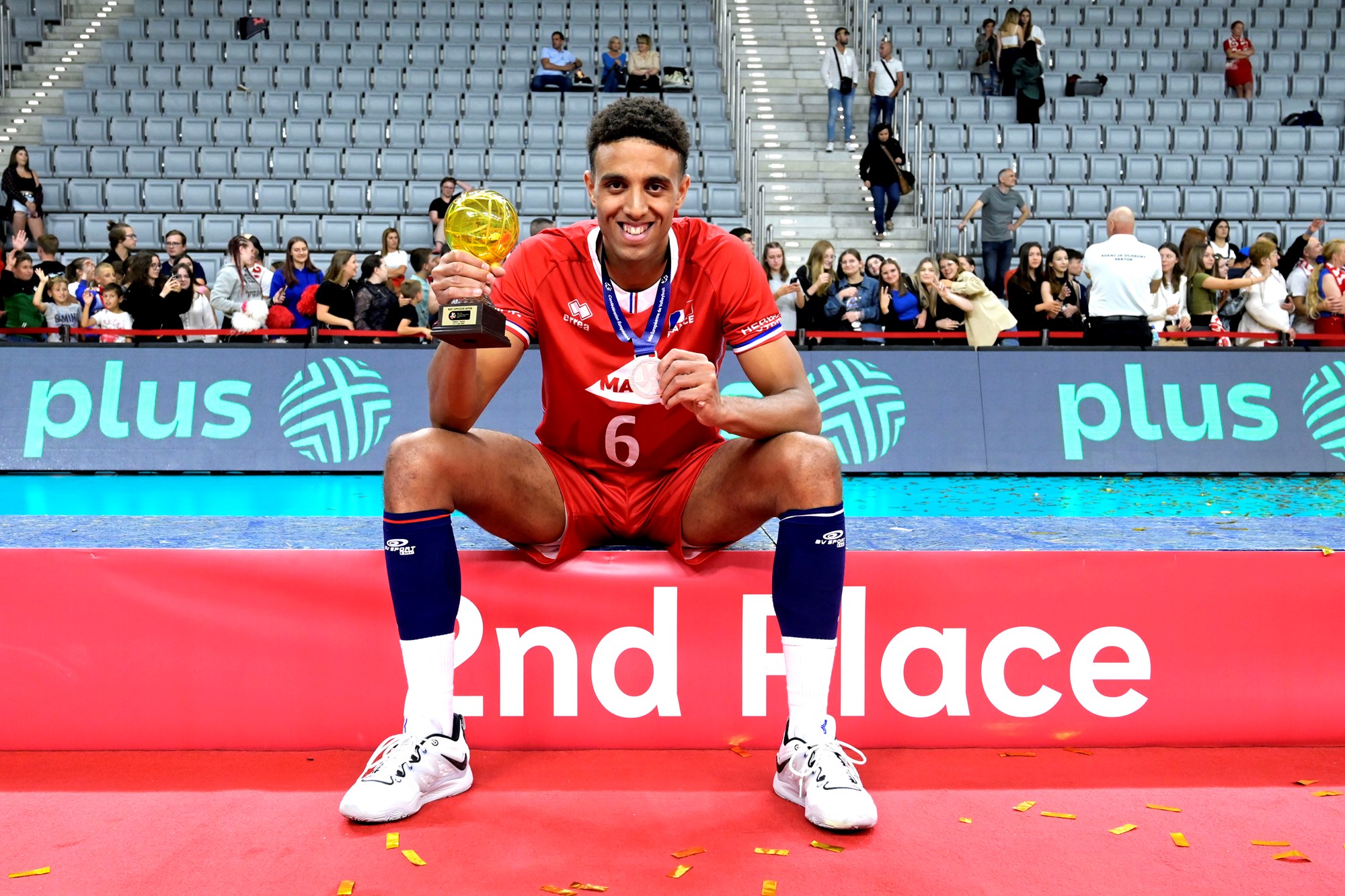 Lawani with the #EuroVolleyU22M Best Opposite Award
The Beginning
Lawani has been playing Volleyball for the past eight years, but switched to opposite four years ago, when he decided he will focus on reception/attack more.
"I started playing Volleyball just for fun, but five years ago, I started working harder and harder, hoping that one day, I can reach the best level and Volleyball could become my career. I tried to keep up the level at school, as it was important for me as well, and remained focused on my Volleyball development. I am trying to become the best version of the player I could be," Lawani shares.
The National Team
The much anticipated Final Round of the maiden edition of the #EuroVolleyU22M happened between July 12 and 17 this summer, with as many as eight teams locking horns in a battle for a first ever title in this age group. Europe's rising stars shone bright, as the competition's main aim is to help young players in their transition from underage to senior teams. Italy were crowned champions, while France finished second. Lawani was named Best Opposite, and he still remembers the thrilling emotion of the tournament.
"I am very happy because we won silver medal. It is true that after the final, I was a little disappointed, but this is only the beginning, and we can become stronger. I have no words to describe how I feel regarding the "Best Opposite" award. I am very grateful, I have worked a lot to prove myself, but I am inspired that as already mentioned, this is only the beginning."
Ibrahim Lawani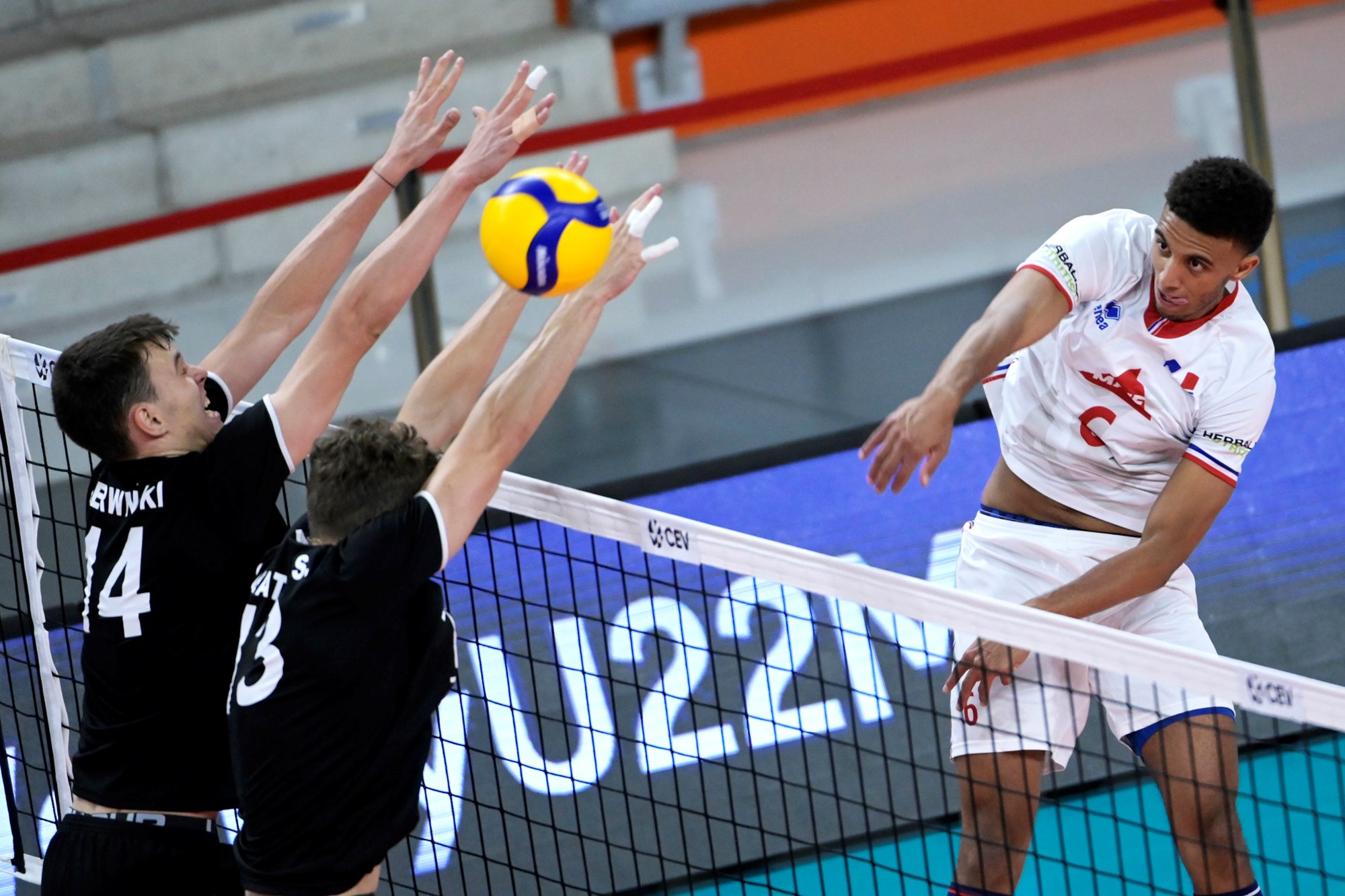 Lawani during #EuroVolleyU22M
Paris Volley
In 2019, Lawani joined Paris Volley, and is willing to become a player with a pivotal role in the club. 
"My wish is to become a pillar for the club; to be able to help the collective. Someone to count on. To be the leader of my group, so that we can evolve together. Like everyone, I would like to become the best player of all time and play with the elite."
The Inspiration 
Lawani founds his inspiration for Volleyball success among his nearest and dearest persons.
"My loved ones inspire me: my family, my friends... They are always there for me, to support me, and to push me to become better."
Ibrahim Lawani