Features
The Next Big Thing in Volleyball: Julia Ituma
Author:
Victoria Georgieva
Julia Utuma just turned 18 (October 8, 2004), but already has a gold medal from an European Championship and an MVP award in her list of achievements. The Italian opposite led her team towards the trophy, back in the summer, during  the #EuroVolleyU19W, and was then recognised as Most Valuable Player. Utuma played in as many as eight matches (27 sets) and recorded 116 points (an average of 4.3). In the Big Finale against Serbia (3-2), she scored 21 (43% exc.), and is already looking forward to performing at her best in the Italian League, where she competes for Igor Gorgonzola Novara. Former player of Club Italia, Julia might very well be The Next Big Thing in Volleyball - get to know her now!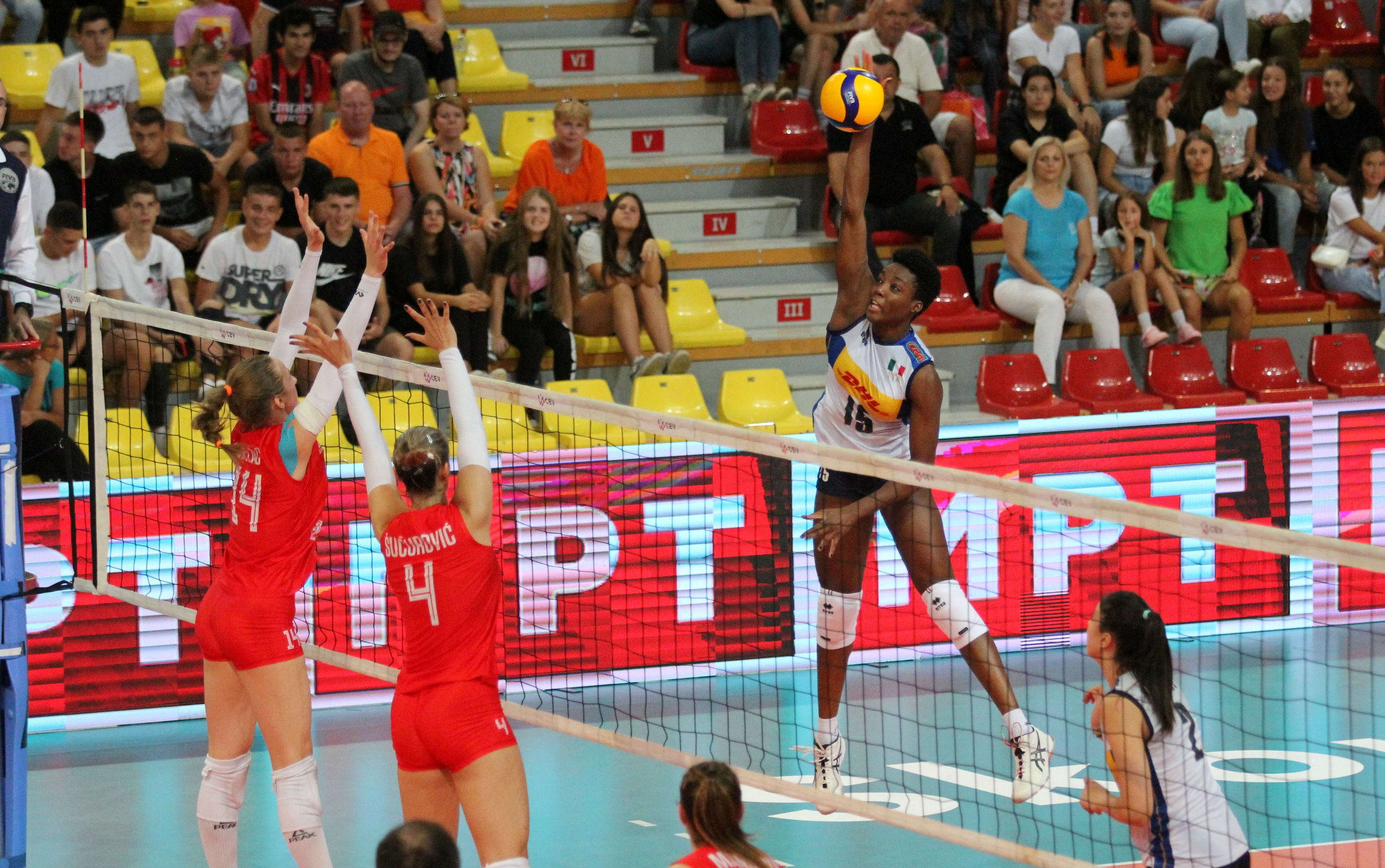 Ituma spiking
The Beginning 
Destiny or not, Volleyball found Julia by chance. Because of growing tall (191cm nowadays), she took up on the sport in the sixth grade after having tried Basketball.
"I realised that basketball was not for me. Following the advice of relatives and teachers, I started with Volleyball. At the beginning, I was a middle blocker, and I stayed on that position until I arrived at Club Italia, but from then on, I started attacking from 2."
Julia Ituma
Going Pro
Soon after arriving at Club Italia, Utuma realised she could actually become a professional Volleyball player. 
"I was looking at all the players who were there - top players, and they were doing something that I too loved, and in which, according to those who understood much more than me, I could get pretty good. So, I decided to put my heart and soul into it, and I'd say we'll see how it goes on."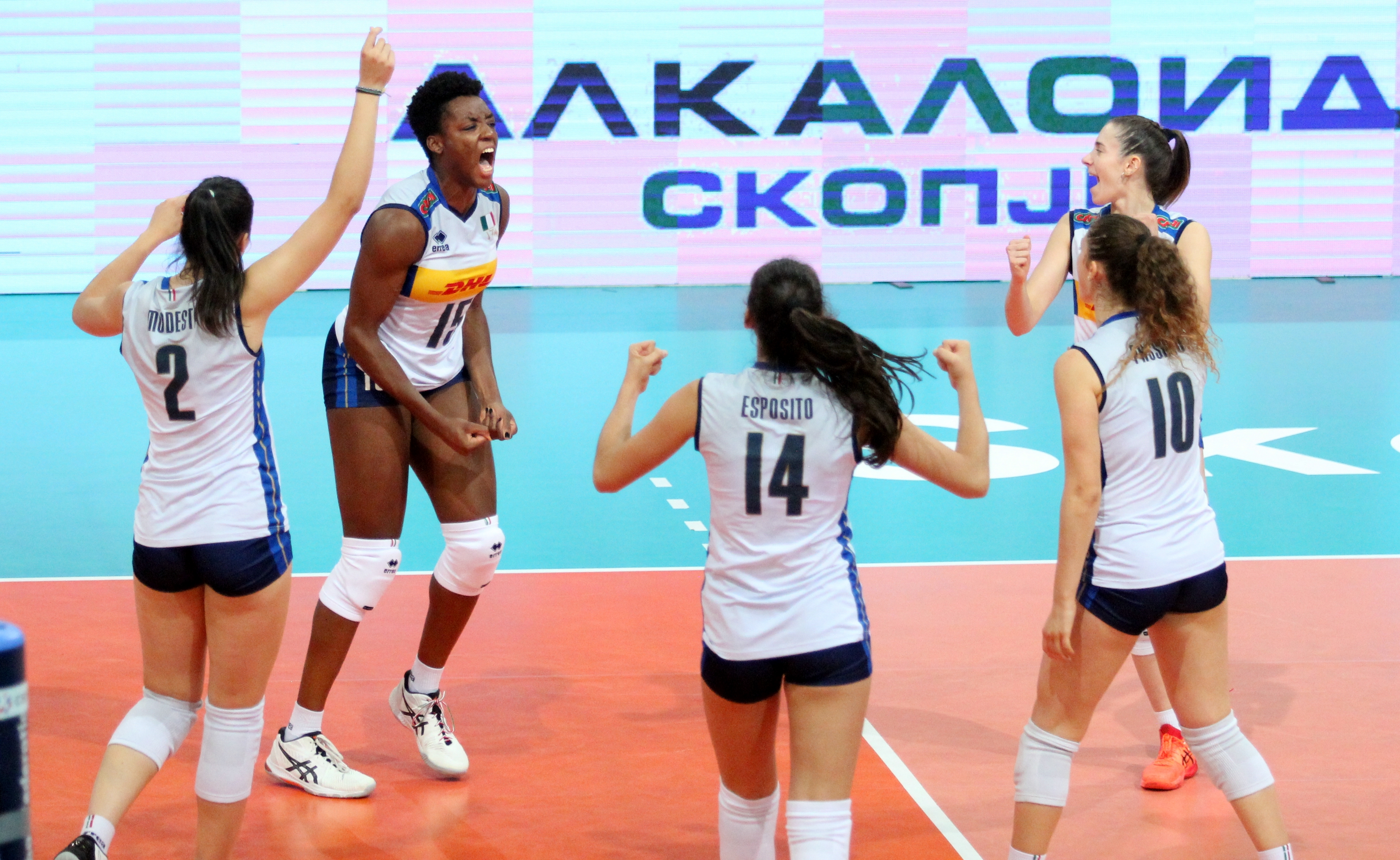 The National Team
The 2022 summer was pretty successful to Julia and her teammates in the national team. First, they won the European Youth Olympic Festival (EYOF) in Slovakia, and then went on straight to the next goal - the trophy at #EuroVolleyU19W. 
"This success is motivating me a lot. At EuroVolley, we finally showed what we are capable of. Personally, the individual prize was also a great achievement - the cherry on the top of the cake, giving me the right energy for this start of the season."
Julia Ituma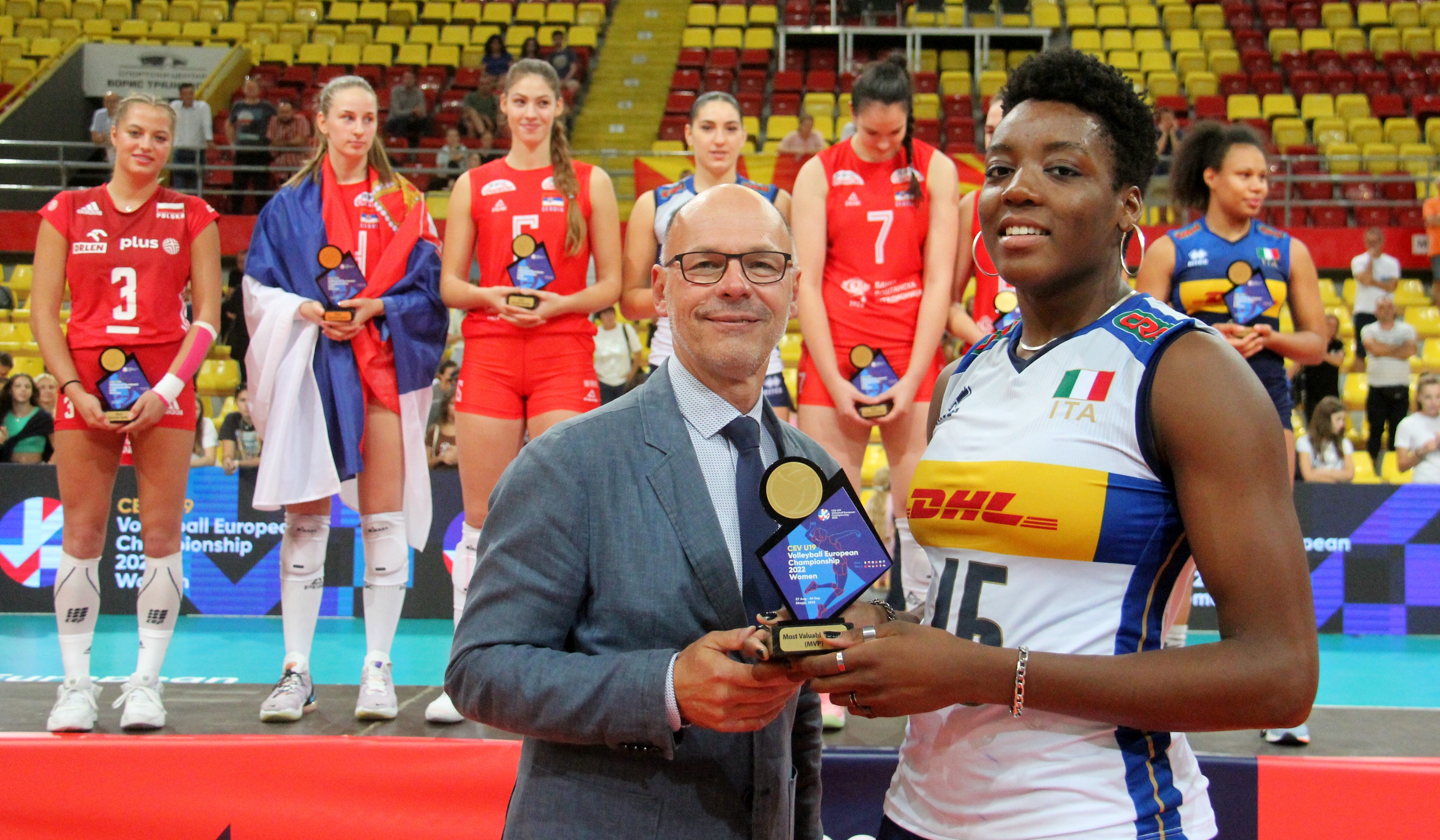 The Club
Utuma is gaining experience in one of the most decorated clubs in Italy - she is part of Igor Volley Novara, and tries to seize each opportunity she finds when she comes to learning and improving on the court. 
"Here, in Novara, I am again the one who has so much to learn and to demonstrate. They are placing a lot of trust in me, and now, it's up to me to show that it is worth it. One of my main goals is my personal growth - always keeping eyes and ears open to new opportunities, to learn and to improve myself. I want to thank the staff - I am more than sure they have a lot to take. I am learning a lot from the players as well - from my team and from others, I am finding and will certainly find many ideas for the game."
The Inspiration
Ituma is not inspired by a particular player. Rather, she wants to create her own identity and leave her own mark.
"I believe that to create your own identity and not become someone else's bad copy, you have to take a bit of everything from everyone. Every opportunity is good to learn, just understand what from whom."
Julia Ituma