Features
The Next Big Thing in Volleyball: Kamil Semeniuk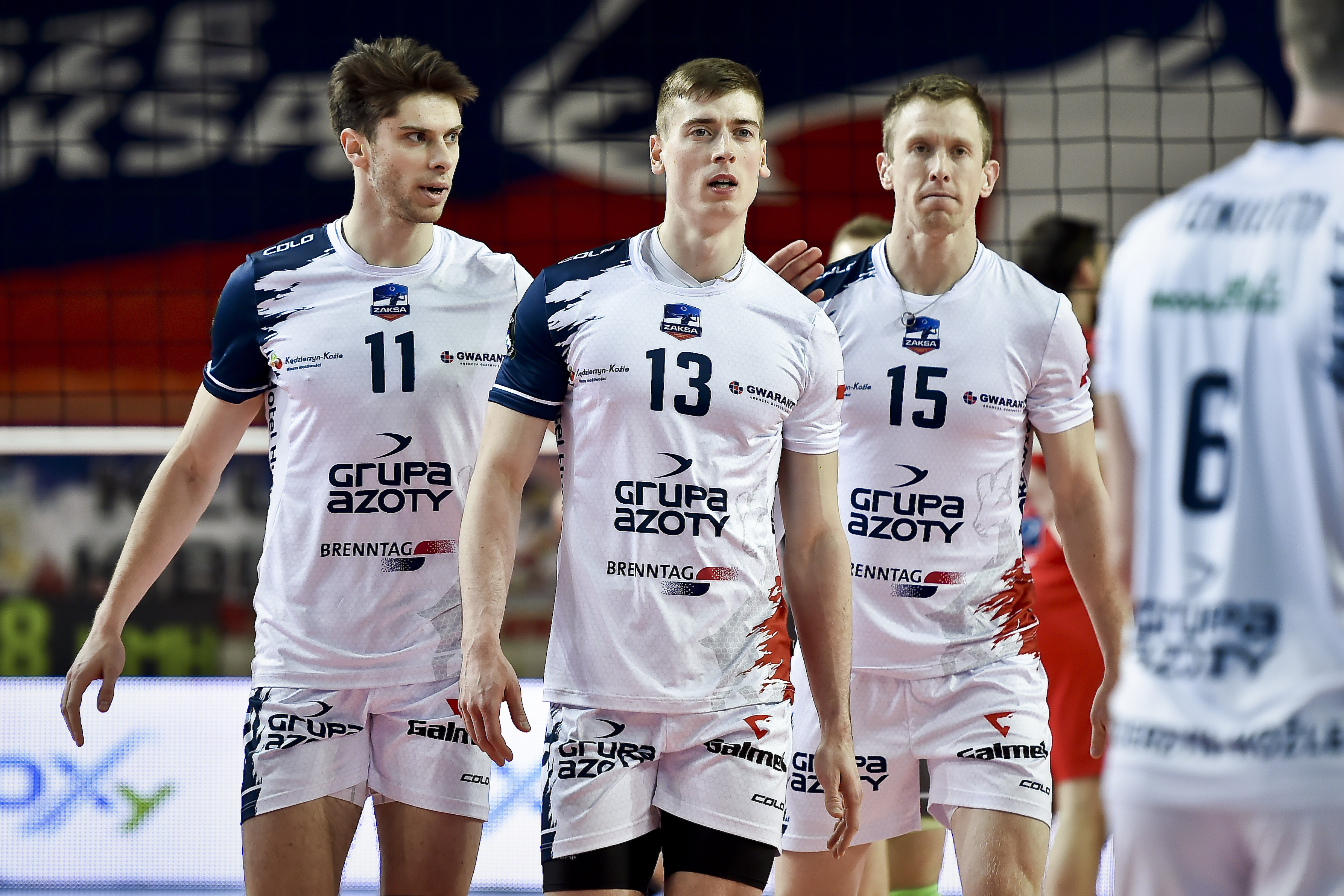 Luxembourg, March 31, 2021. Grupa Azoty Zaksa Kędzierzyn Koźle are the sensational CEV Champions League Volley 2021 - Men finalists after eliminating favourites Cucine Lube Civitanova and Zenit Kazan. One of their key players on the way to success has been the 24-year-old outside spiker Kamil Semeniuk. The second best scorer of the Champions League with as many as 153 points to his name was awarded with three MVP awards in the knock-out phase of Europe's elite club competition. A native and resident of Kędzierzyn Koźle, who in his youth was a fervent fan of Zaksa himself, Kamil is now living his dream and hoping to lift the Champions League trophy with his team in Verona and make his debut in the national team of Poland very soon. 
 
His story

As a child, Kamil Semeniuk together with his older brother used to spend long hours actively doing sports in Kędzierzyn Koźle, especially playing Volleyball and football. The love of Volleyball was not born in the gym on taraflex nor even a wooden court, but outdoors – on concrete. They passionately competed with their peers on playing fields in their neighbourhood grinding their skills. While his older brother decided to focus on football, Kamil chose Volleyball. 
"In the last grade of primary school, I went with my team to the national championships in mini-Volleyball and we finished 2nd, that was one of the biggest successes in Kędzierzyn in junior categories at that time. This achievement was a turning point when I decided to choose Volleyball. I wanted to go my own way, not following in my older brother's footsteps. I resolved to write my own story and I enrolled in a Volleyball class in the middle school and since then it was all about Volleyball," said Semeniuk.
From his early years, he had the opportunity to look up to the best players, as his father, who has been a zealous supporter of Zaksa, took his sons to the matches. Admiring skills of professional players, he never thought that a few years later he could be the one writing a new chapter in Zaksa's history. "Somehow I thought about playing in Zaksa, but I never thought I'd be where I am now. It's hard to describe that feeling. I observed my idols on this court, and now it's me entering the same court and sometimes winning decisive points. It's a huge pride, but also a great responsibility. In the past, when I watched my idols in action, I was wondering what emotions accompanied them in important games and now I can experience it myself."


Going Pro

It was not a path paved with roses. After graduating from the middle school, in 2012, he joined Młoda Zaksa [Young Zaksa] – a team participating in the men's under-23 league in Poland. Three years later, he was transferred to the senior team, but he spent most of the time on a bench as a substitute player. In the 2018/2019 season, he was on loan in Warta Zawiercie and finally he got a chance to spread his wings. "A first part of the season was exactly like I imagined, I played in the first line-up in PlusLiga, but then Alexandre Ferreira joined the team and I had less opportunities to play. Later, I was informed that I have to return to Kędzierzyn and I didn't have a very positive outlook on this situation, because at the beginning in Kędzierzyn I didn't get too many chances to play. However, thanks to hard work during training and benefitting from won opportunities in the matches I earned a position in the starting six, and now it's perfect," explained Semeniuk. In the meantime, he received offers from overseas clubs, but he made a decision to stay in Kędzierzyn: "I have a huge sentiment towards this club, therefore I decided to stay and pursue my career in Zaksa, despite receiving offers to play abroad. At least at this stage of my career."
Outstanding season

The 2020/2021 season is truly remarkable for Grupa Azoty Zaksa Kędzierzyn Koźle and for Kamil Semeniuk. The reigning Polish champions have not only reached the final of the CEV Champions League Volley for the first time in their history eliminating two Volleyball giants on their way – Lube and Zenit, but they also have dominated in the national stage. In mid-March, Zaksa claimed the Polish Cup and Semeniuk was named the MVP. "This season is still ongoing, but definitely it will be remembered. We are in a dream final of the Champions League after defeating two extremely strong rivals. Victories like these, in addition in the golden sets, taste the best. It's even hard to highlight one game. We were not favourites in Civitanova, but we went there and played our best Volleyball beating one of the best teams in the world. In Kazan, we were losing 0-2, we could pack our stuff, but we denied match points and reversed the score, winning this game in front of thousands of fans - what was very unique this season. And this triumph in the golden set in Kędzierzyn-Koźle after almost a three-hour battle – I think that I will never forget this game, it will be hard to ever top that game."


Aiming High

His performance was noticed by Poland's national head coach Vital Heynen, as Semeniuk is one of 24 players called up for the 2021 season. The 24-year-old outside spiker is hoping to debut in the senior national team this year, but before a rivalry for a spot in Heynen's squad, Semeniuk will fight in the CEV Champions League Volley – Super Finals in Verona on May 1. "Some of my dreams are coming true right now. Saying about others… The Olympic gold, hardly fought on the court, would be definitely something extraordinary, but it's a distant future. For now, I enjoy the present, I am playing in the best club in Poland totally enjoying what I'm doing. And dreams are meant to be fulfilled!"