Features
The Next Big Thing in Volleyball: Kiera Van Ryk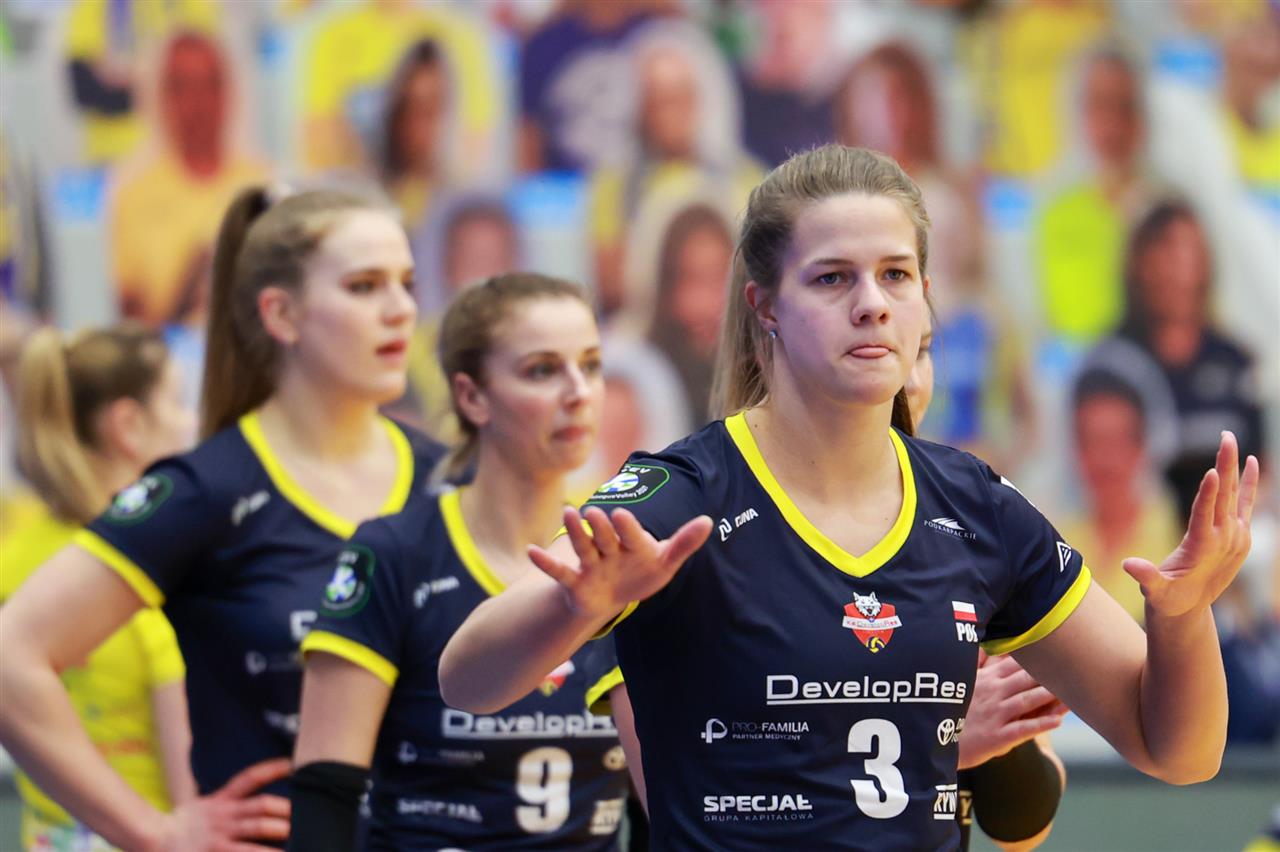 Luxembourg, February 19, 2021. She is one of only three Canadian players to have taken part in the CEV Champions League Volley 2021 – Women Round 4, and her performances throughout the two tournaments have truly impressed.
Kiera Van Ryk, the 22-year-old Opposite playing for Polish side Developres SkyRes RZESZÓW was one of the main pillars of her team's European campaign while also helping them to a solid run in the Polish league in only her first year at the club, and there is more to come.
You can replay Kiera's matches from this season's Champions League on EuroVolley.TV.
After finishing high school, only a few years ago, Kiera decided to go to the University of British Columbia where she quickly became one of the standout players of the programme, being awarded Best Rookie of the Year (2017-18), Best Player of the Year, Championship Tournament MVP and Best Female Athlete of the Year (2018-19) in her first two years attending.
After completing her second year at UBC, she decided to make the move to professional volleyball and signed with Italian club Zanetti Bergamo. Despite fierce competition for a place in the starting lineup, Kiera managed to score an impressive 64 points in 19 matches before the campaign was cut short last season due to the pandemic.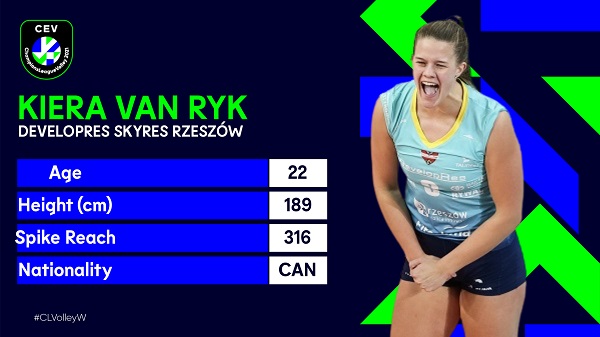 After things got back on track she decided to make the move to the Polish League where she would also have the chance to play in Europe's premiere club competition, the CEV Champions League Volley, for the first time. Part of a tough Pool A, Developres only managed one win across the two tournaments and had to settle for last position, but one of the standouts of the team coached by Stéphane ANTIGA was Kiera Van Ryk.
Taking part in every match of the campaign, Kiera managed to score 82 points, placing her 18th overall in the standings and the top scorer of her team.
Kiera Van Ryk has not only impressed in her short career so far at a club level but she has also already enjoyed success with the Canadian national team, a roster she joined in 2018. In the summer of 2019 she contributed to winning the FIVB Volleyball Challenger Cup, after a final against the Czech Republic (3-2) that took place in Lima, Peru, where she was the fourth-best scorer and the third-best attacker of the tournament.
That performance was followed by bronze medals at the NORCECA Championship and NORCECA Champions Cup but also by less positive results as they failed to take advantage of the two chances to reach the Olympics for the first time since Atlanta 1996.
The cancellation of the FIVB Volleyball Nations League in 2020 means that we will now see Canada and Kiera Van Ryk compete for the first time at the VNL this year.