Snow Volleyball
Annual Snow Volleyball webinar attended by 22 National Federations
As many as 30 people representing 22 National Federations attended on Monday the annual webinar for Snow Volleyball administrators organised in advance of the upcoming season. This e-workshop has become some sort of a tradition and it truly helps mobilise everyone's energy to grow the youngest and coolest version of the Volleyball game.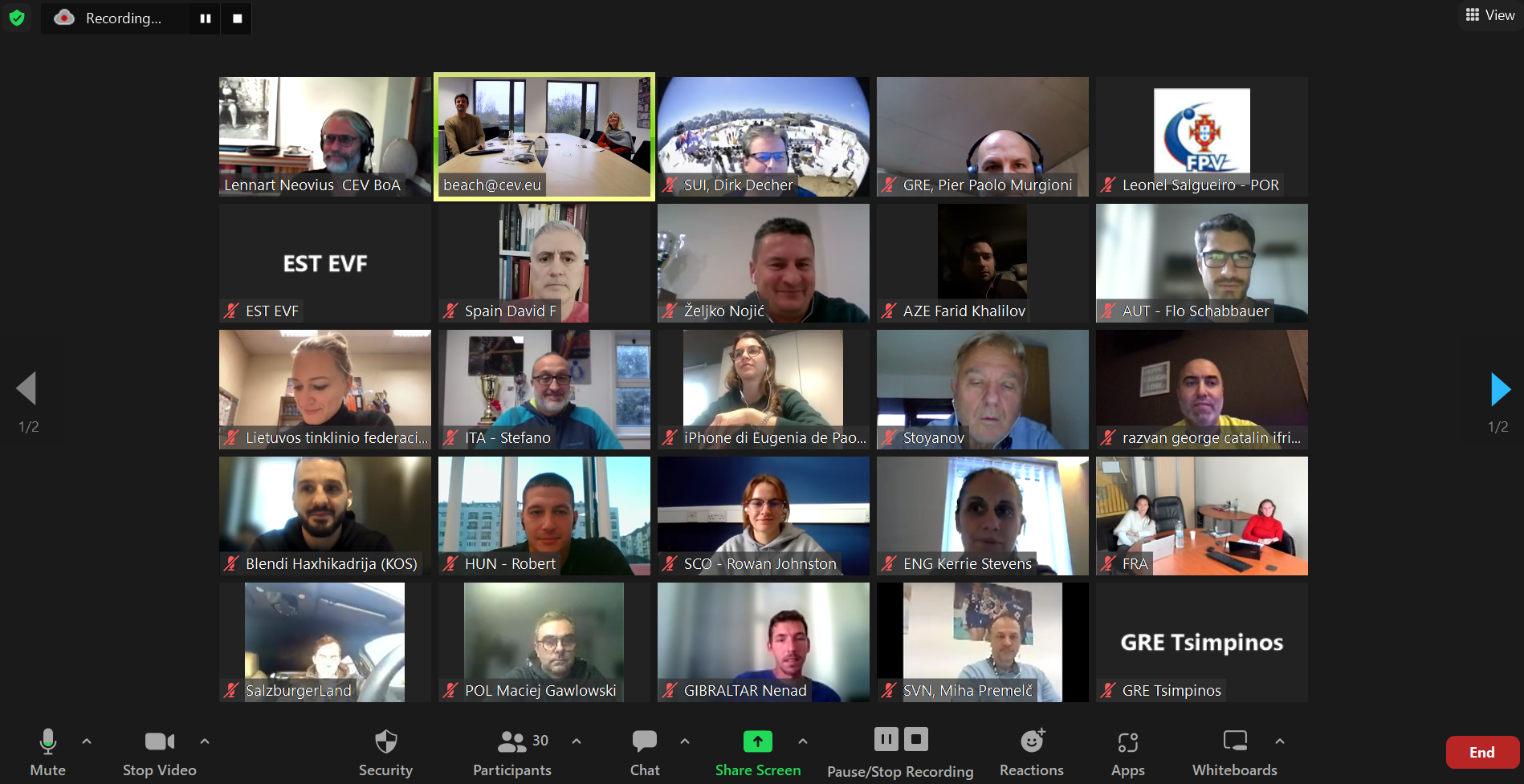 30 people representing 22 National Federations attended the webinar ahead of the 2023 Snow Volleyball season
CEV Board of Administration member Lennart Neovius, who acts as liaison with the CEV Snow Volleyball Working Group, joined the Zoom meeting as well – with the staff from the CEV Snow Volleyball Department delivering an extensive presentation to review – among other things – the latest changes to the CEV regulatory framework, and the use of the VIS platform to sign up players / teams and deliver documents that are instrumental to their participation in both national and international competitions.
To this extent, the participants could receive the latest updates also on the process they shall follow to homologate their national championships / National Tour events to make sure that their teams secure all-important European ranking points. The same applies to Zonal events as well – as it is hoped that Zonal Associations will be taking more of a prominent role in growing the sport across their respective member Federations.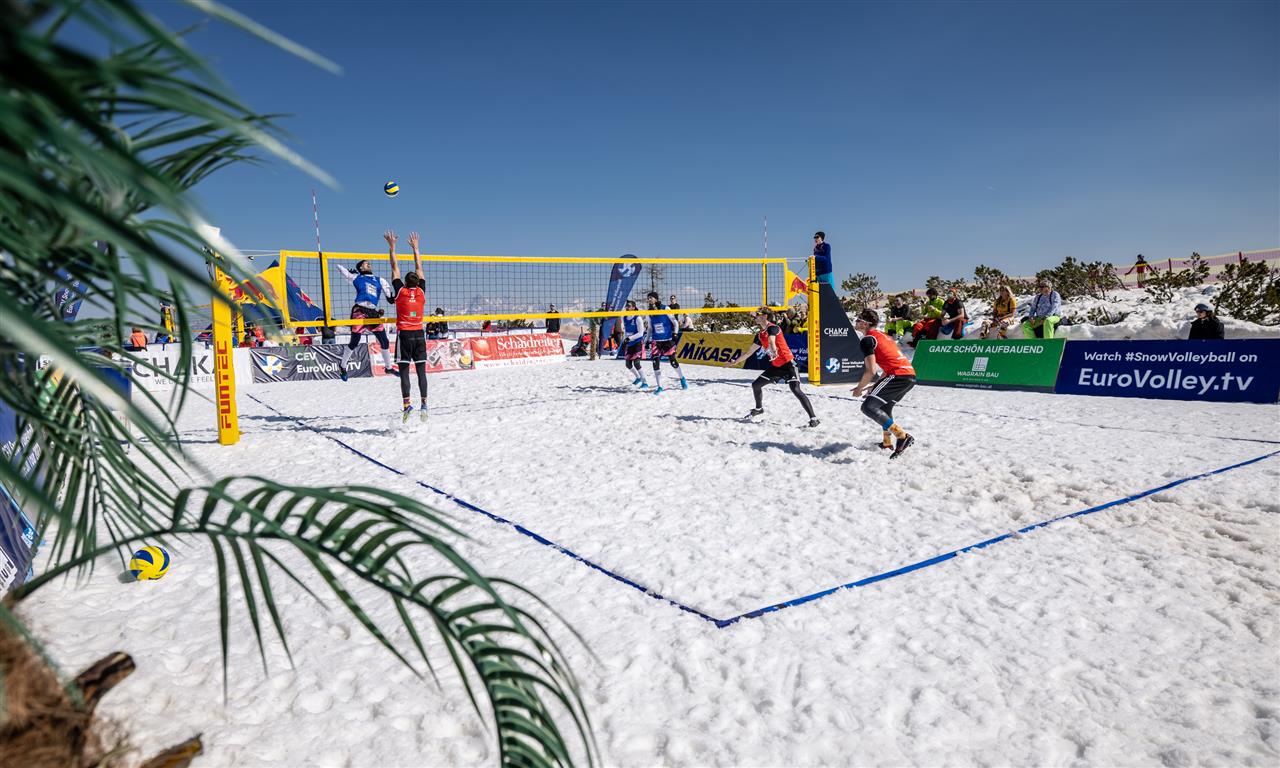 Snow Volleyball competition shall return in early 2023 - with a comprehensive calendar due to follow in due time
To support National Federations and local promoters / organisers, the CEV is providing a series of educational tools – including an e-learning course specifically designed for those who wish to deliver Snow Volleyball competitions.
At this stage, the CEV is working closely with the FIVB to produce and release a first draft of the Snow Volleyball calendar for 2023 – with the two organisations joining forces to provide as many opportunities as possible for up-and-coming as well as more established teams to compete on the international stage. A round table concluded the webinar – and such an exchange of information and experiences will surely benefit all the attendees as they continue to work hard to grow Snow Volleyball in their respective countries.