Snow Volleyball
'Cream of the crop' returns to Wagrain chasing more Snow Volleyball glory
An impressive contingent of 28 men's and 15 women's teams from as many as 16 countries will be contesting the CEV Snow Volleyball European Tour event due to take place at the end of next week in what is the real 'cradle' of the sport – the ski resort of Wagrain in the Austrian Alps.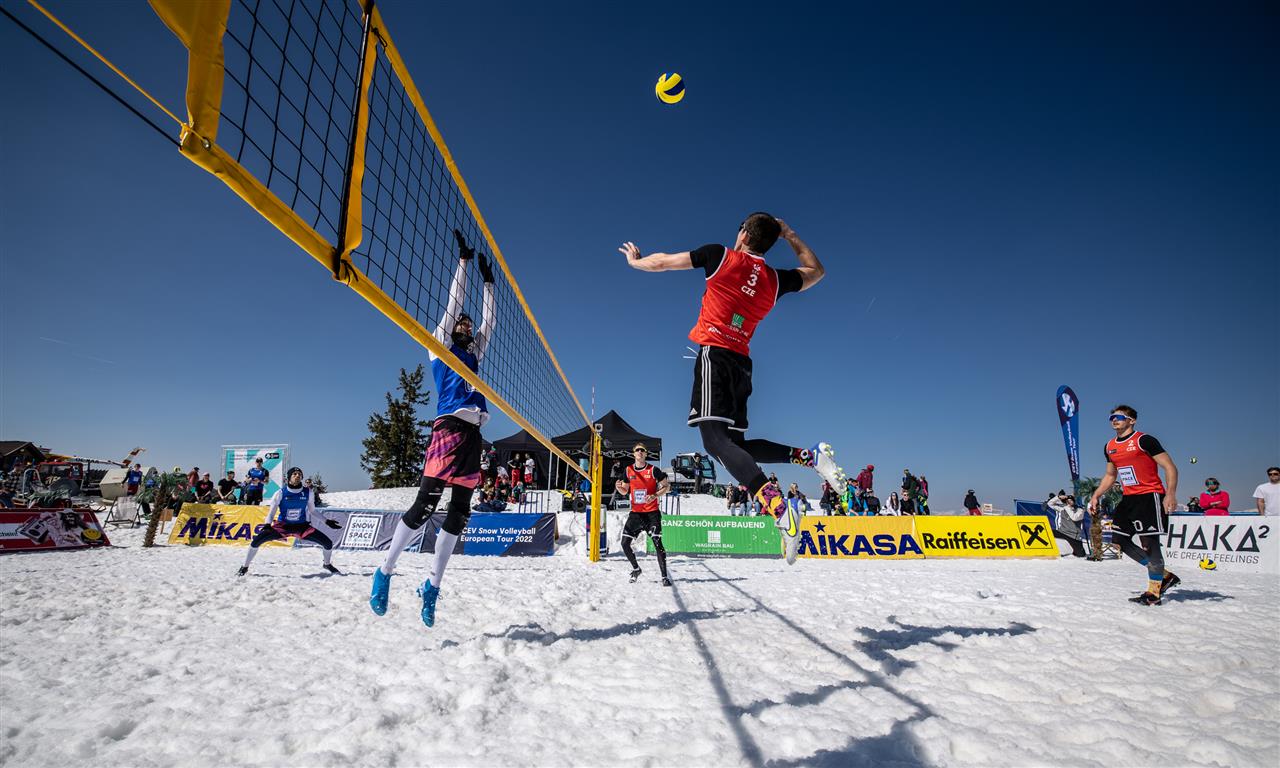 Snow Volleyball action returns to Wagrain - the 'cradle' of the sport - at the end of next week
After the unfortunate cancellation of the events scheduled for earlier this winter in Kahramanmaras and Sivas following the devastating earthquakes that hit southern Türkiye in early February, this is the only international competition remaining for 2023. Therefore, the Wagrain stop of the European Tour has obviously awaken much interest across the Snow Volleyball community – with a team travelling from as far as Uruguay to play on the Austrian snow.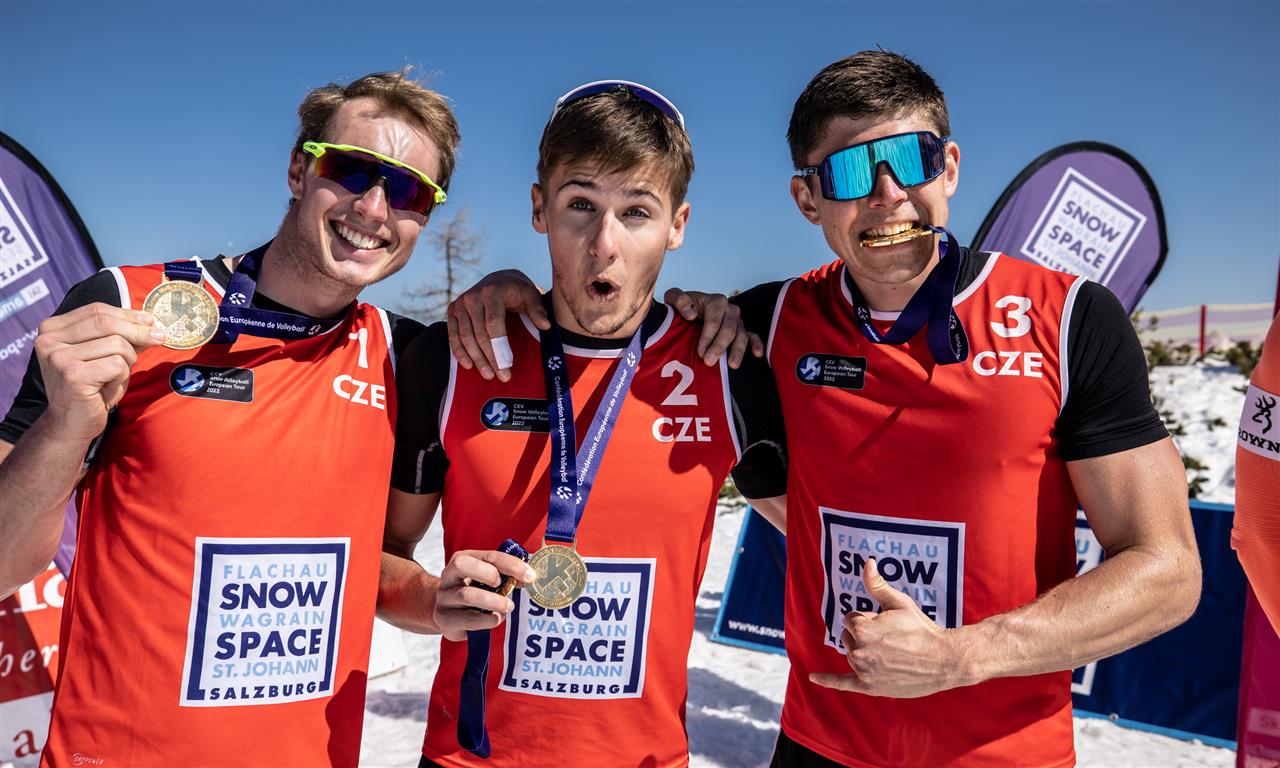 Last year's gold medal winners from Czechia will travel to Wagrain to retain their title
The men's competition sounds especially exciting – with the top three teams from last year's European Tour stop in Wagrain all returning to the Austrian Alps for yet another showdown. The team from Czechia emerged victorious last year – and Mrkous, Trousil and Pihera return hungry for more glory – with a fourth member (Waber) added this time to the roster. Slovenia's Boženk, Pokeršnik and Robida finished second last year and will travel to Wagrain shortly after contesting the Slovenian national championships coming up on Sunday at Krvavec Ski Resort. Last year's bronze medal winners – Seiser, Kindl, and Schnetzer, will carry Austria's hopes of home success and they are one of as many as five teams from the host country registered for the competition.
Other countries represented in the men's tournament are Belgium, France, Germany, Hungary, Italy, Lithuania, Moldova, Poland, Romania, Switzerland, Türkiye, and Ukraine. Multiple 'King of the Snow' Michal Matyja features in one of three Polish teams due to compete in Wagrain.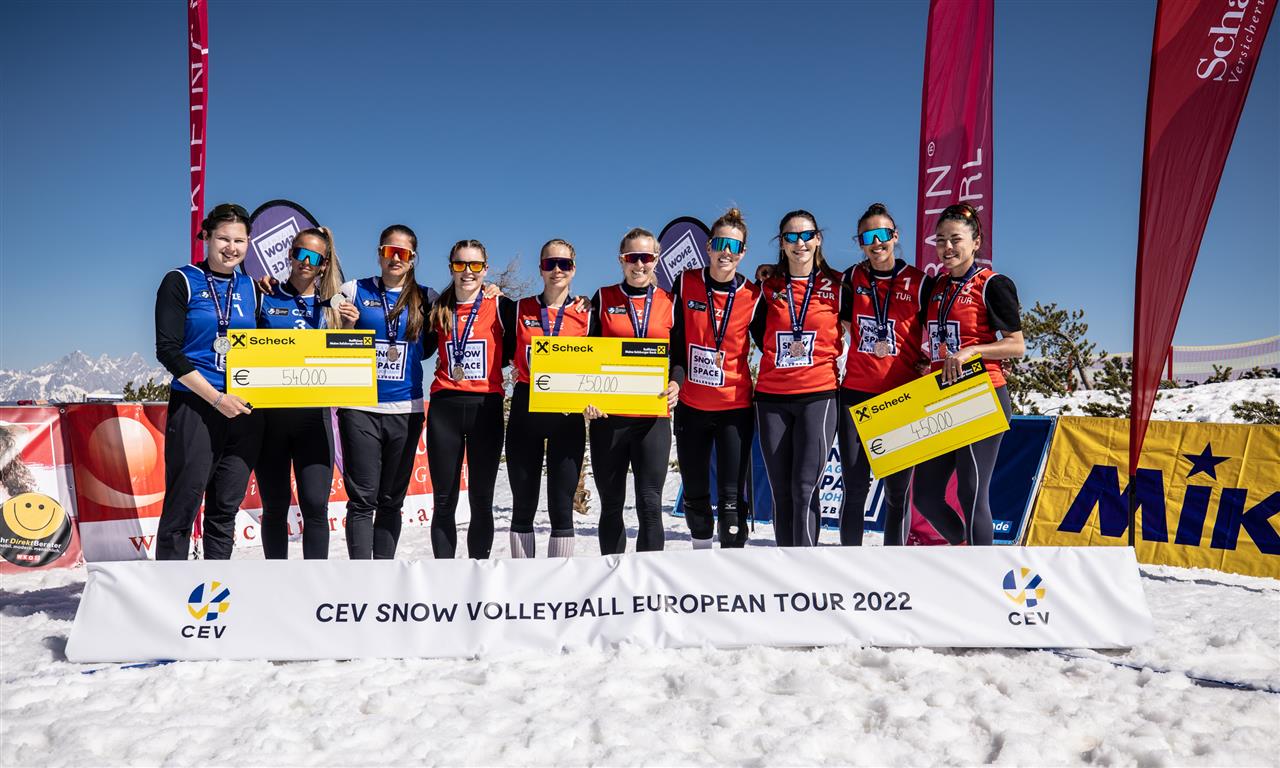 Two teams from Czechia and one from Türkiye composed the women's podium last year in Wagrain
Women's teams from Czechia finished first and second last year in Wagrain – and at least some of the players composing those sides return to the Austrian Alps this year as well. They will find tough opposition in teams representing Austria, Hungary, Italy, Lithuania, Poland, Romania, and Türkiye.
Wagrain is the real 'home' of Snow Volleyball – this is where the sport was born some 15 years ago and where the first European Championships as well as World Tour event were held in 2018 and 2019, respectively. With this European Tour stop the only opportunity to play internationally this year, you can expect a weekend filled with high-level action and fun for players and fans alike!