Snow Volleyball
European Tour stop in Truskavets postponed until further notice
The CEV and the Ukrainian Volleyball Federation (UVF) have mutually agreed upon postponing until further notice the CEV Snow Volleyball European Tour stop due to take place later this week in Truskavets.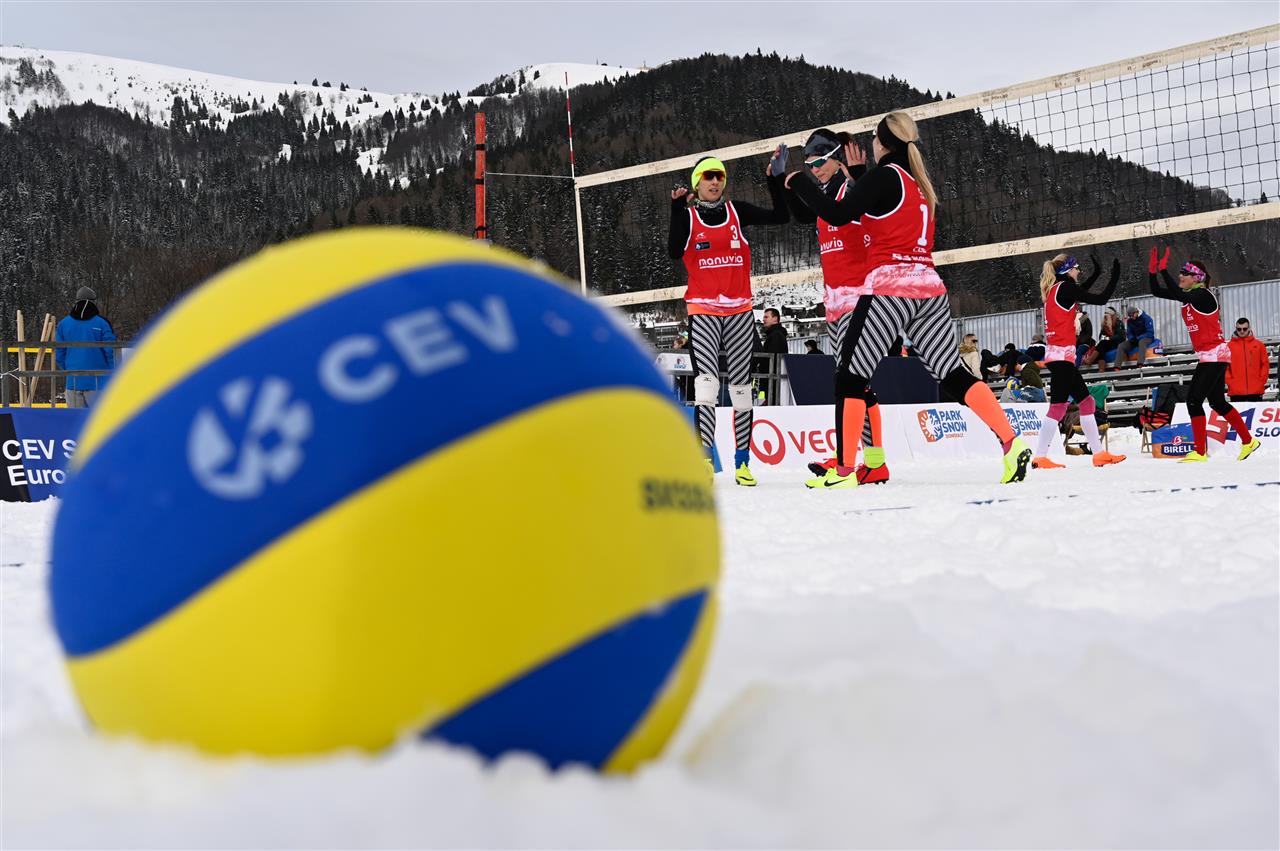 After exchanging views, the two parties have decided to hold this history-making event – the first international Snow Volleyball competition ever held in the Eastern European country – at a later stage.
After the season opener organised this past weekend in Kahramanmaras, the European Tour 2022 will resume mid-March (18-20) in Kayseri-Erciyes, Turkey. Two teams from Russia claimed top honours in Kahramanmaras to cement even further their status as the leading force on the European stage.