Snow Volleyball
Historic BVA zonal Snow Volleyball championships held in Bulgaria
The picturesque surroundings of the Bulgarian city of Smolyan in the Rhodope mountains played host this past weekend to the first ever zonal Snow Volleyball championship organised by the Balkan Volleyball Association (BVA). At the venue set up close to Perelik peak, four women's and just as many men's teams from three Balkan countries (Bulgaria, Romania, and Türkiye) took to the snow.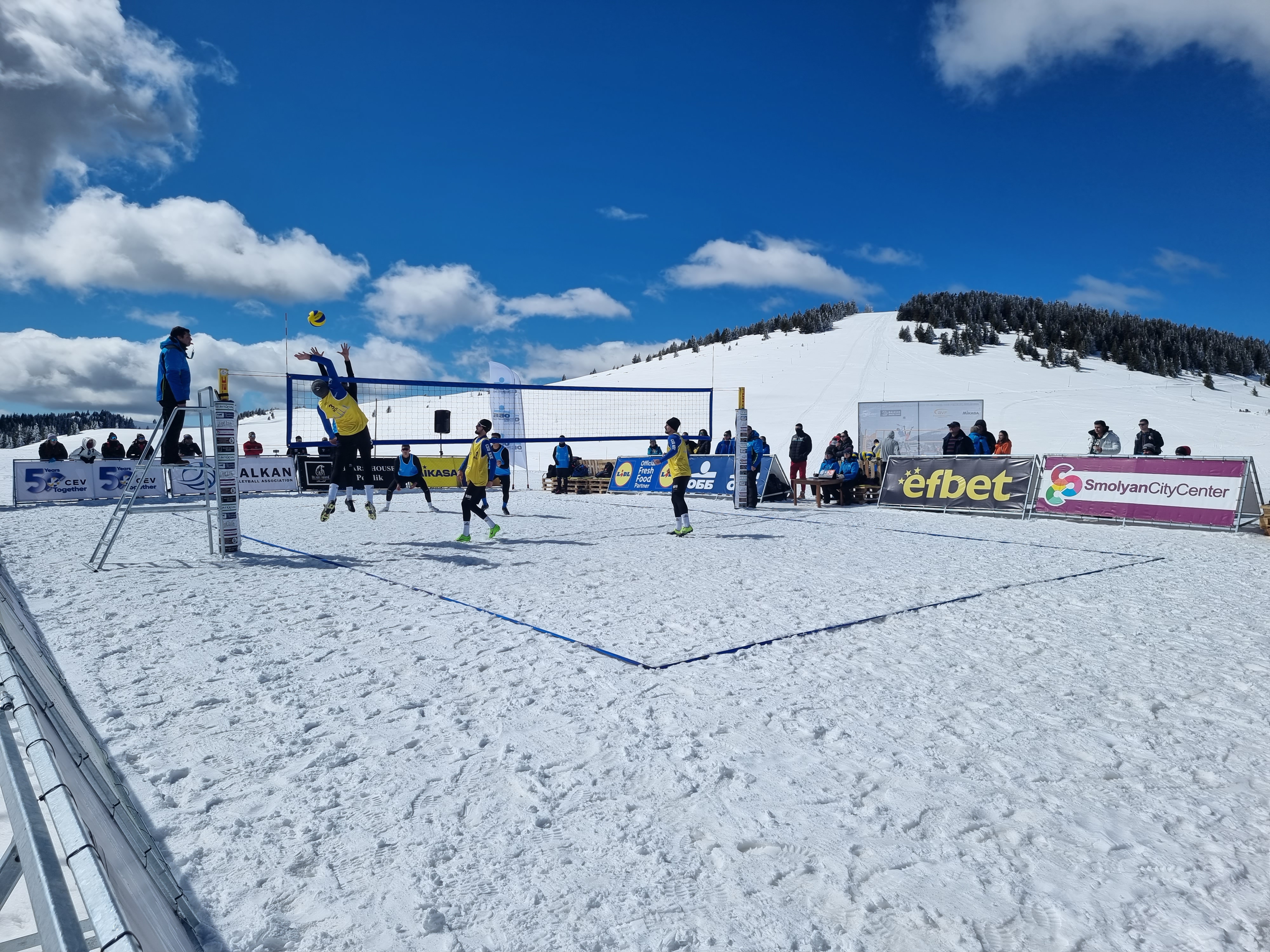 The championship was organised by the Bulgarian Volleyball Federation with the substantial support of the President of the BVA Snow Volleyball Technical Commission, Mr Tosho Stoyanov. He was supported by Mr Stanislav Nikolov, Administrative Director of the Bulgarian Volleyball Federation, officials of the Municipality of Smolyan and representatives of general partner, the Perelik Infrastructure company.
The weather conditions changed frequently throughout the weekend – with sudden wind and temperature drops and increases but nevertheless the players delivered very exciting matches for the enthusiastic spectators. Teams and fans alike enjoyed the cool atmosphere of the Snow Volleyball competition run in strict compliance with the CEV Snow Volleyball Regulations.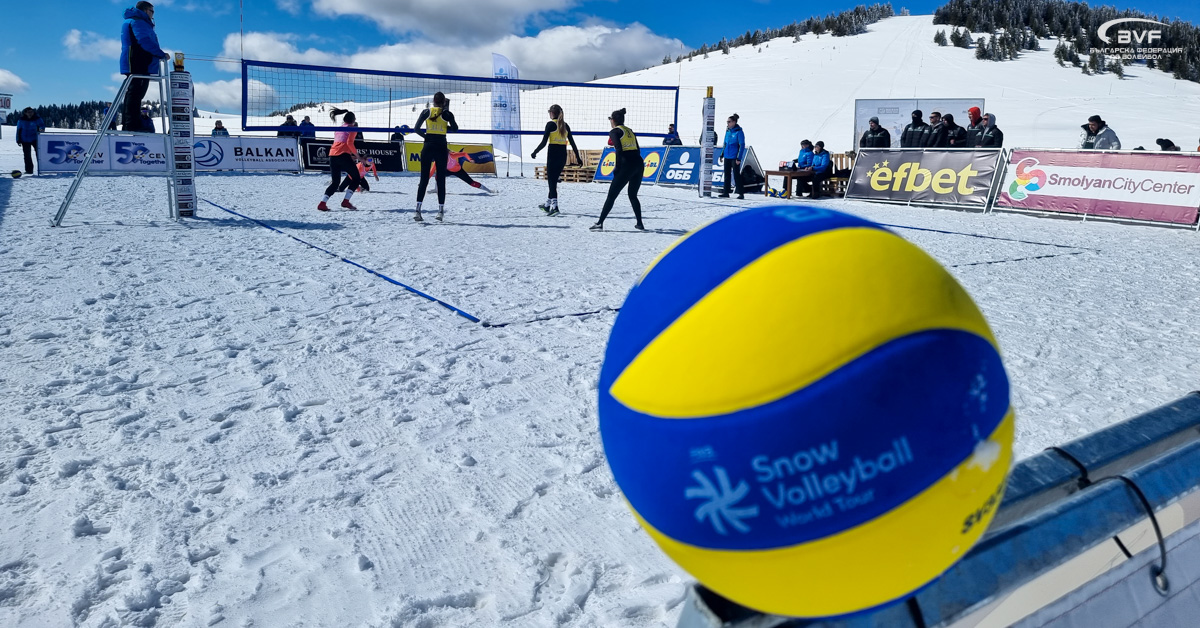 The champions received cups and gold medals awarded by the representatives of the Bulgarian Volleyball Federation, the Municipality of Smolyan and the General Partner. All other teams were awarded for their participation in this first, historic BVA Snow Volleyball Championships.
Final standing
Women
1. Türkiye
2. Romania
3. Bulgaria I
4. Bulgaria II
Men
1. Bulgaria I
2. Romania
3. Türkiye
4. Bulgaria II